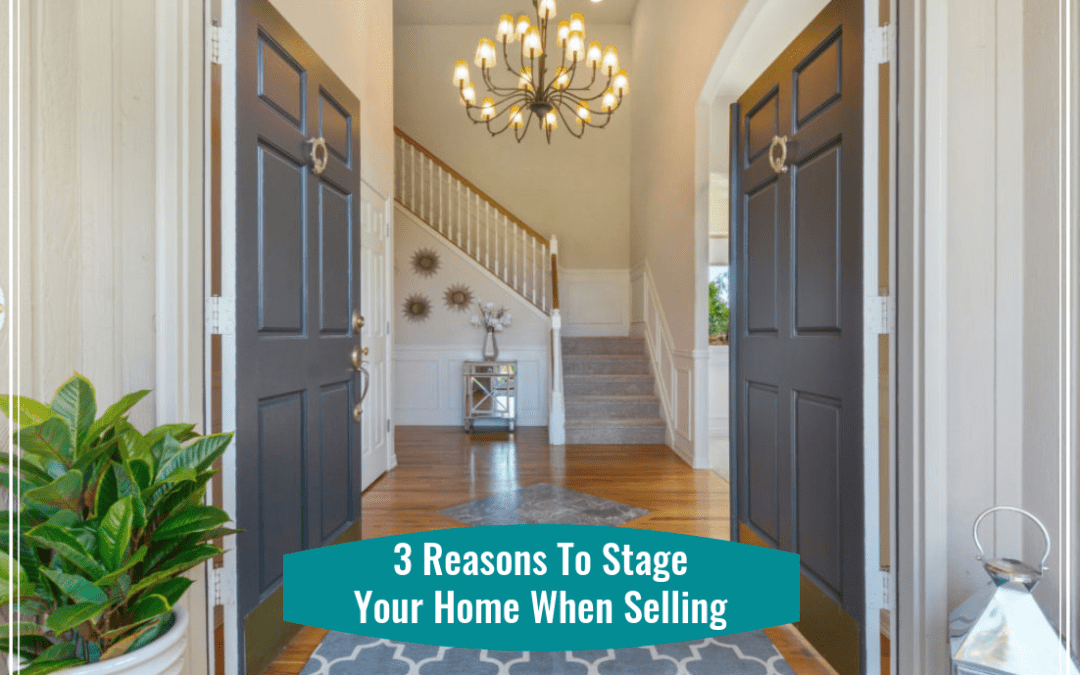 ---
---
Have you been considering selling your home? Maybe for months or even years and just haven't pulled the trigger? If you are anything like me, you maybe overthink the process. There are many things to do to properly prepare your home for sale. As you check off the items on your "To Do" list (hopefully with guidance from your Realtor), one of the last items to complete is professional staging. After many long hours and money spent, it is usually one of the items to get cut. Don't let it! Here are three reasons why staging your home, coupled with high quality photos and video, will pay for itself!
Highlights the larger useable space, not the smaller imperfections

Midway through de-cluttering, cleaning and touching up paint you might be feeling overwhelmed with the tiny things that continue to pop up. If so, be reassured that this is completely normal! It's near impossible to address every imperfection before you sell. Staging furniture takes the buyers eye away from those smaller imperfections and helps them focus on the bigger picture.

Creates Home, not just a house.

Remember that feeling you got when you bought your home? The overwhelming excitement of "Yes, THIS is it!" Maybe you walked into the kitchen and you immediately thought of hosting Sunday Football events. Or strolled onto your back deck and smiled at the thought of sharing a bottle of wine with your better half, while watching the sunset. My point is, your home is often the foundation for the lifestyle you want to live. Staging allows buyers to envision themselves and the lifestyle they will live, when they buy your home.

Overcome buyers objections before they even know they have them

Many of our homes in Tacoma, WA have unique spaces that are often considered wasted space unless buyers can SEE that they actually can serve a purpose. Strategically placing furniture in smaller locations will allow them to see how maybe even a smaller home, could work for them.
Now that you know how important staging is and what a positive impact it can have on buyers when touring your home, look to your Realtor for advice on who to use and what the key features and spaces you will focus on.
---
Below are BEFORE and AFTER photos of a home in Northeast Tacoma that I (Jenny Wetzel) prepared for sale. Both sets of photos were taken by professional photographers. Unfortunately we don't have the exact angles for comparison, but each side by side set shows the huge difference that professional staging makes.The seller received an offer within 72 hours of listing and officially SOLD less than 30 days later. A huge success.
---
---
ENTRY – Staged vs. Unstaged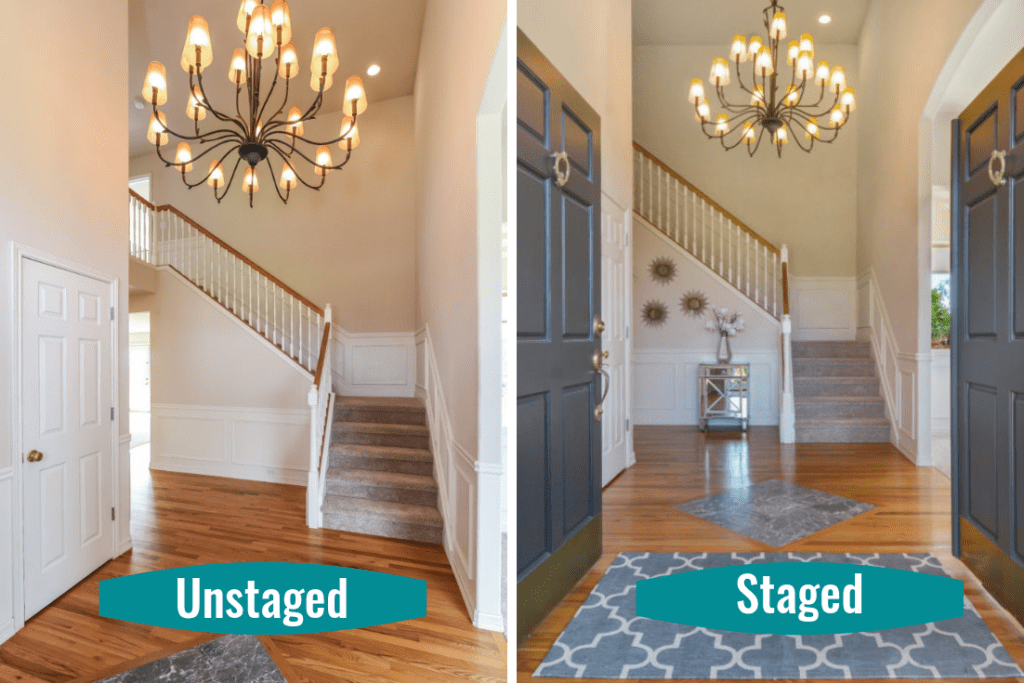 ---
KITCHEN – Staged vs. Unstaged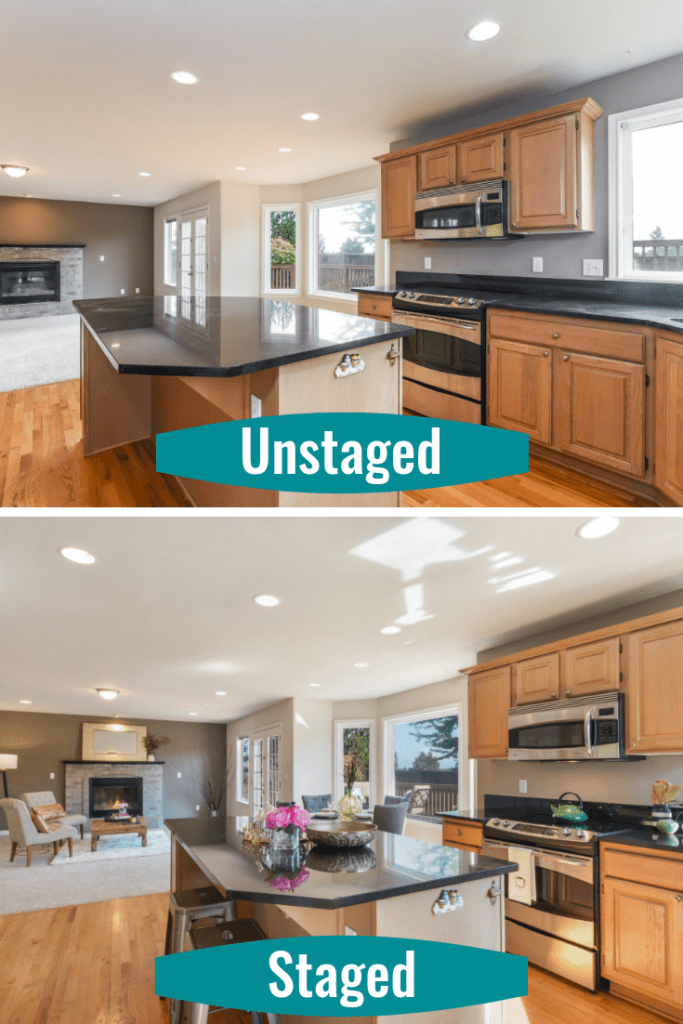 ---
FORMAL DINING – Staged vs. Unstaged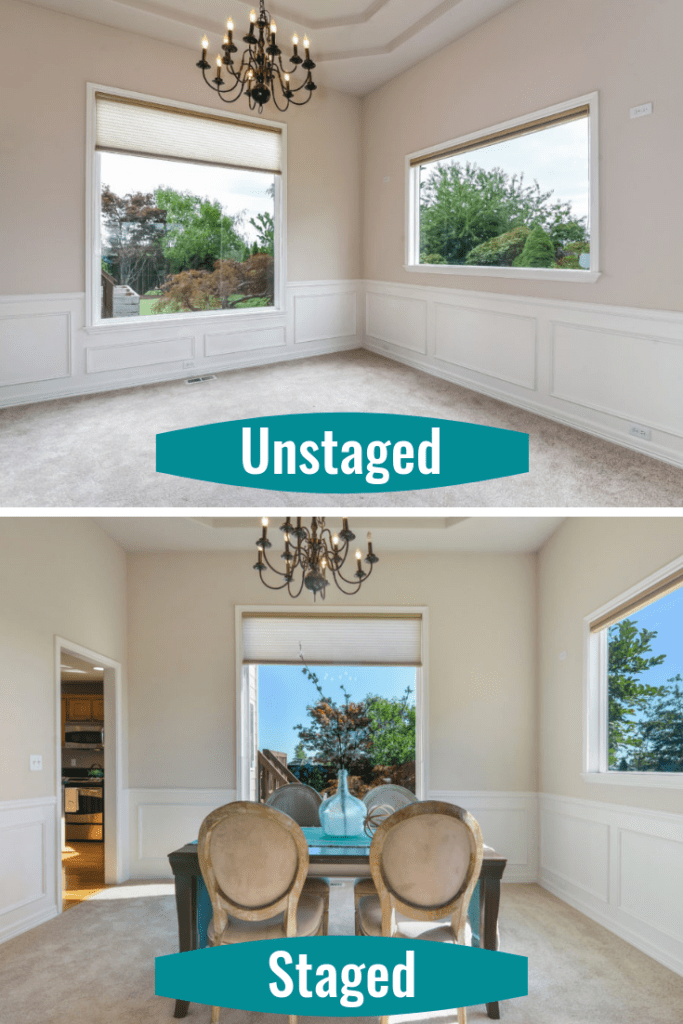 ---
MASTER BEDROOM – Staged vs Unstaged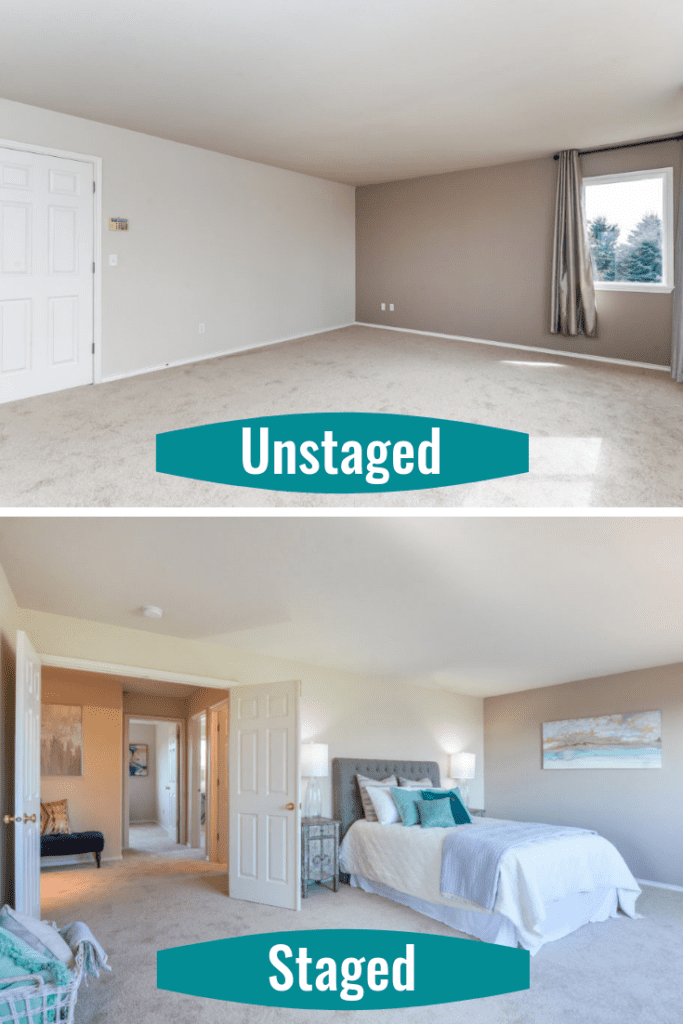 ---
BACK DECK – Staged vs. Unstaged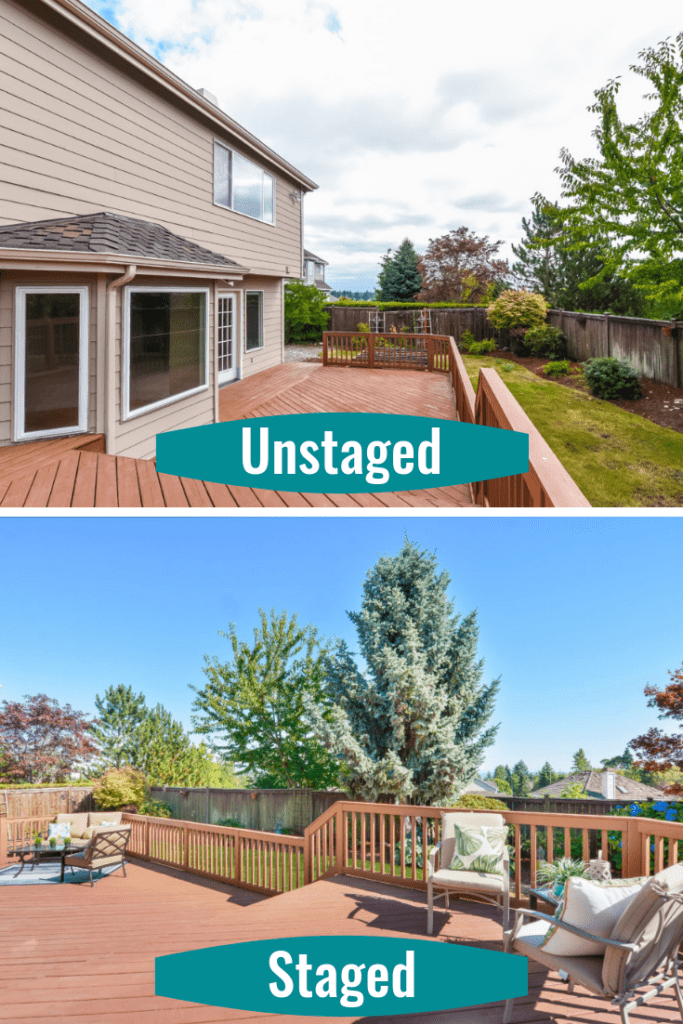 ---
Are you considering selling your Home in the Greater Tacoma Area? Call/Text Realtor – Jenny Wetzel. (253) 381-9788. Jenny@jennywetzelhomes.com