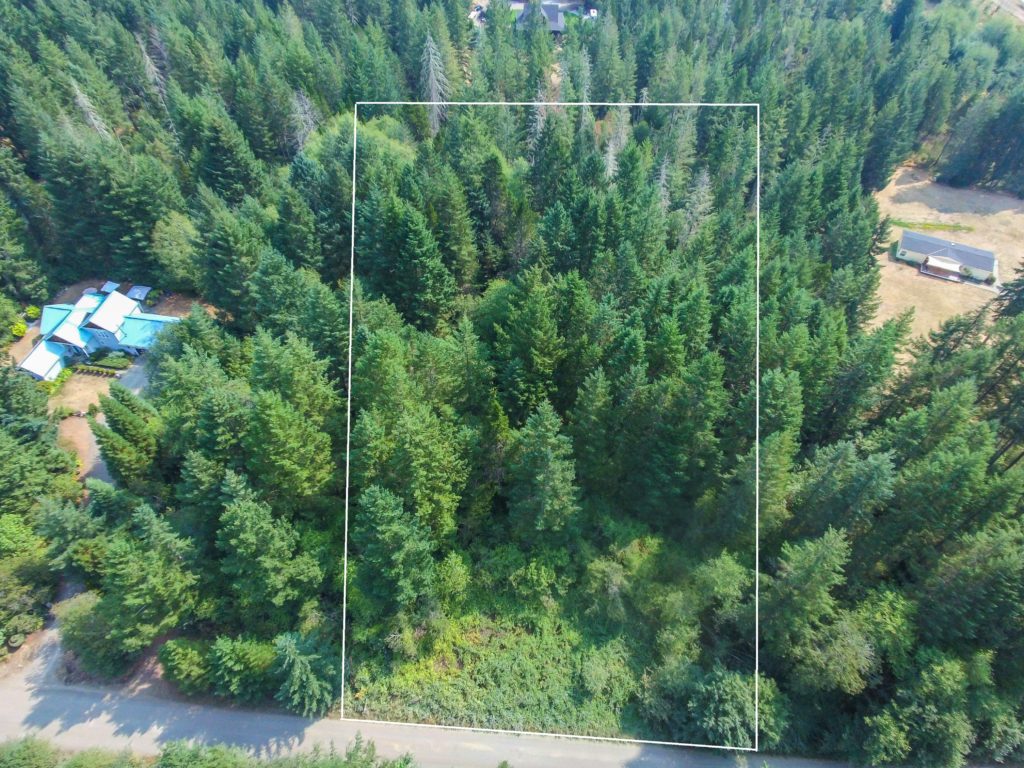 Build your dream home without the worry of noisy neighbors, traffic or disappointment of builder selections. 5 complete acres (two parcels, split evenly) well water available and Geotech study complete! Possibilities are immense. Whether you're looking to build your next home or searching for a profitable building venture, this is where you start. 20 minutes to downtown Gig Harbor, less than 30 to Tacoma and very close to the Key Center. Welcome Home.
Lot size: Two 2.5 parcels/108,900 square feet
Annual Taxes $600 per parcel
School District: Key Peninsula
Both lots offered for $120,000
Are you dreaming of building your own home someday? Have you been searching for the perfect house, but can't seem to find what speaks to you? Maybe you've said to yourself, "All I want it a little peace and quiet!" Well, you'll have tranquility and freedom of disturbance here. These parcels are surrounded by luscious vegetation and centenary trees, making it the perfect spot for your custom built home. Build a cabin, a ranch or a farmhouse – your Pinterest worthy home is waiting for you here!
Adorn your new home inside and out with pieces from The Rocky Bay Garden Creations – less than 4 miles away. Small business owner Patricia Ruff designs and makes unique hypertufa plant containers using a variety of planted vessels, kokedama and preserved moss. For inquiries, custom orders and to see her work, check out her website.
If you decide to get some some livestock or chickens the Drive Thru Feed on The Key is going to be your go-to resource. They also offer something no other business does; they are the only drive through feed store in Washington State, no need to get out of your car on those cold and rainy days. Check out their Facebook page for new arrivals.
The Key Peninsula Civic Center is community events center that promotes social, cultural and general well being for community members. It's also your hometown destination for Friday Skate Night and a Crab Feed, Livable Community Fair, Fireworks Stand, Flavor of Fall, upcoming 11th Annual Winter Warm Up Crafts Fair, and other music, arts, and civic events.
If you're interested in horse riding lessons or horse boarding, Grand Farms is four miles away.
The Key Center is a short 8 minute drive and offers a USPS, El Sombrero Mexican Family Restaurant, Reeds Good Food & Spirits, Figaro's Pizza, the Food Market, public library, medical center, Blend Wine Shop and Cutter Bug Salon.
If you're coming back from Gig Harbor or just looking to dine on the best burgers on the Peninsula (according to locals), B's Spot Grill is the local place to go!
Gig Harbor is 21 minutes, Tacoma is 32 min, Silverdale is 37 minutes and the Southworth Ferry Terminal to Seattle is 33 minutes away.
CALL/TEXT Realtor – Jenny Wetzel (253) 381-9788