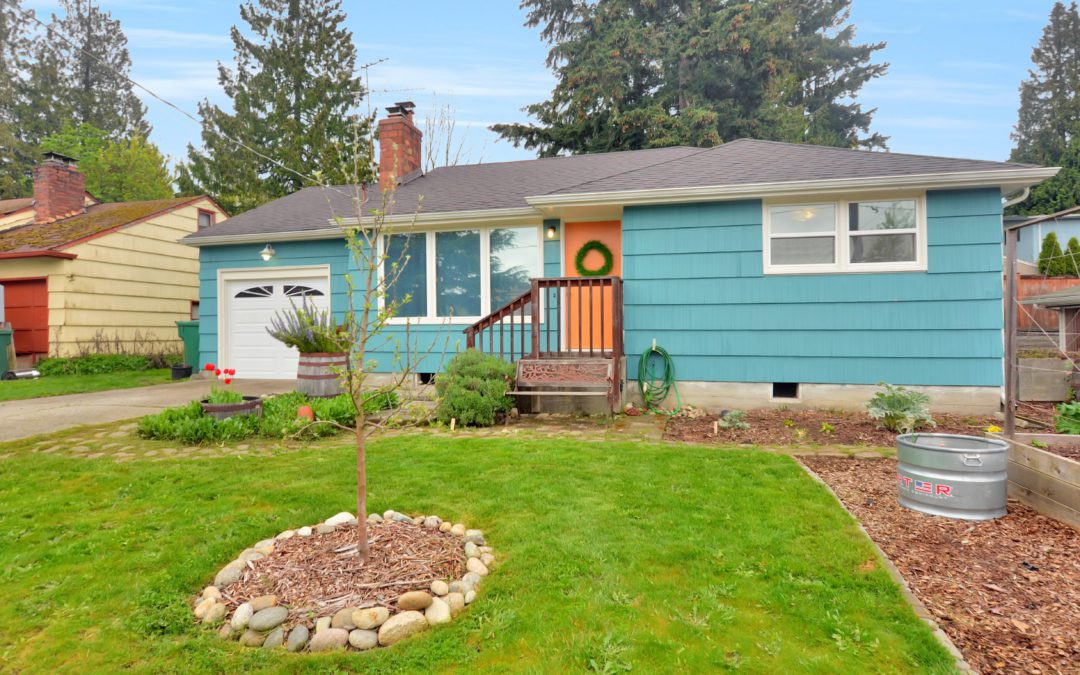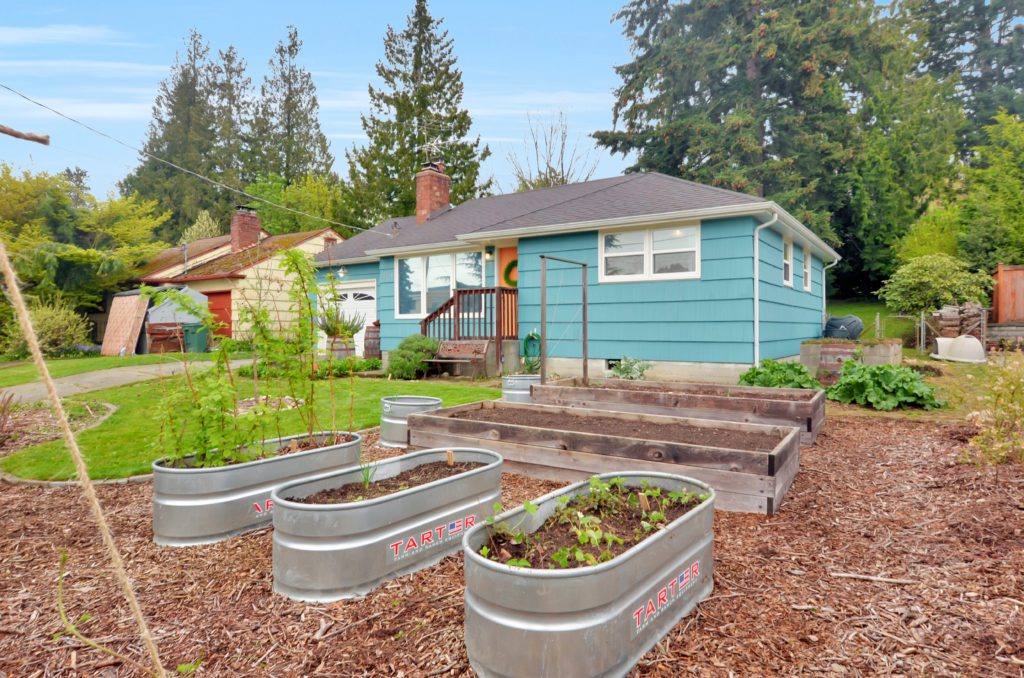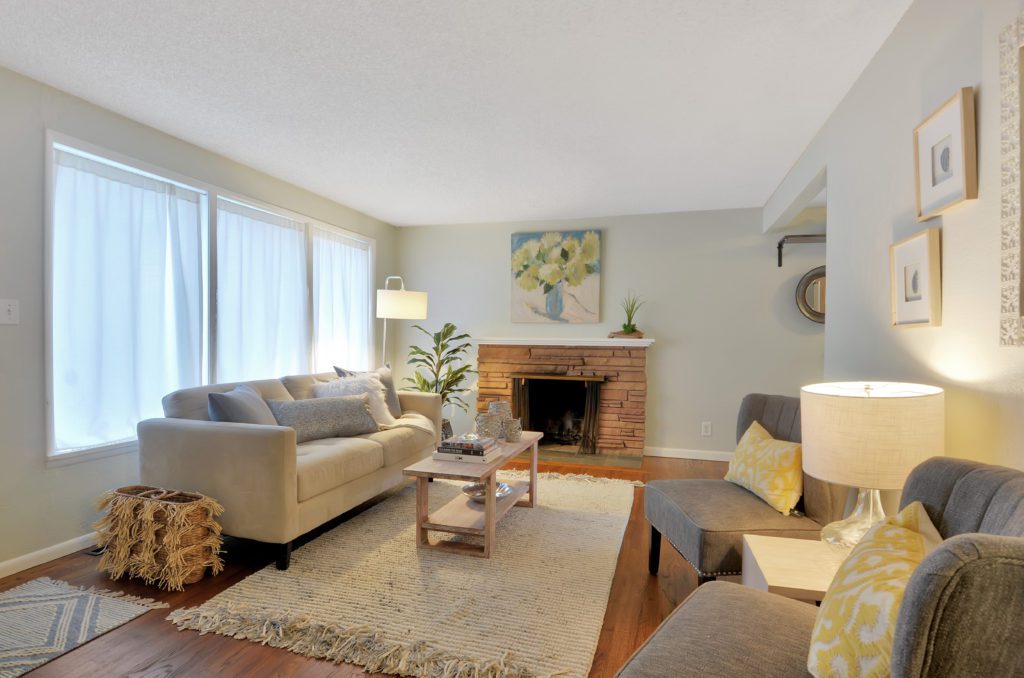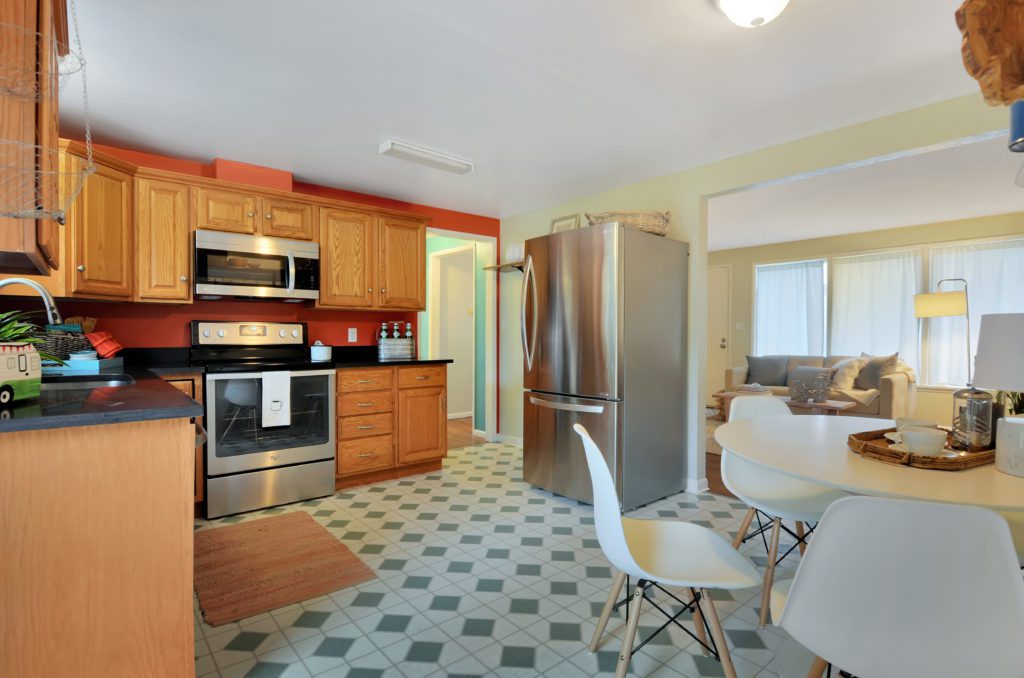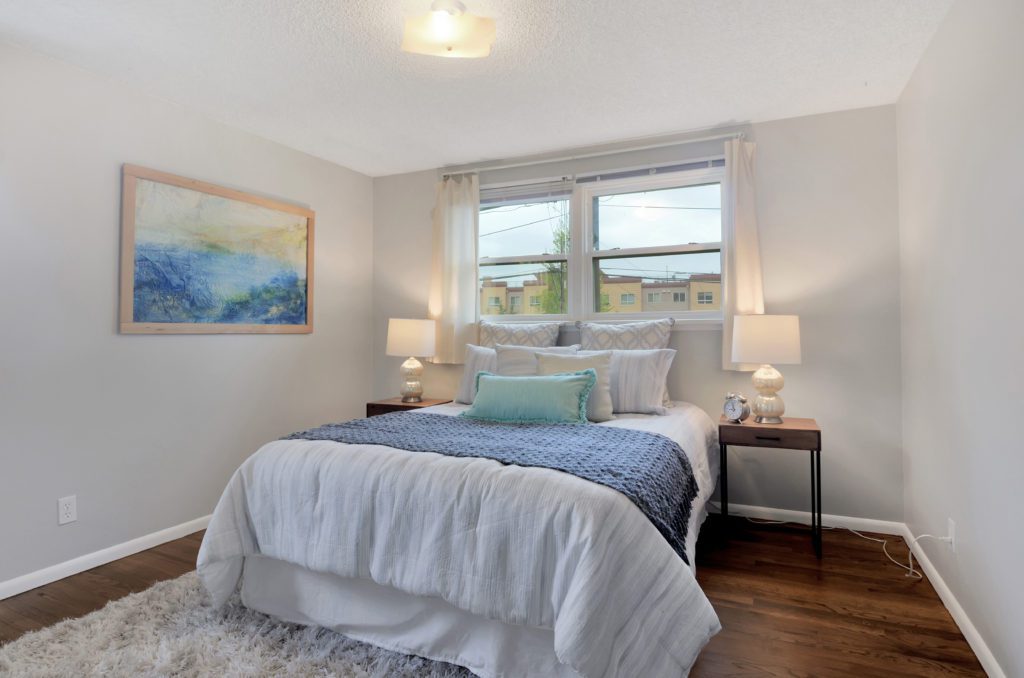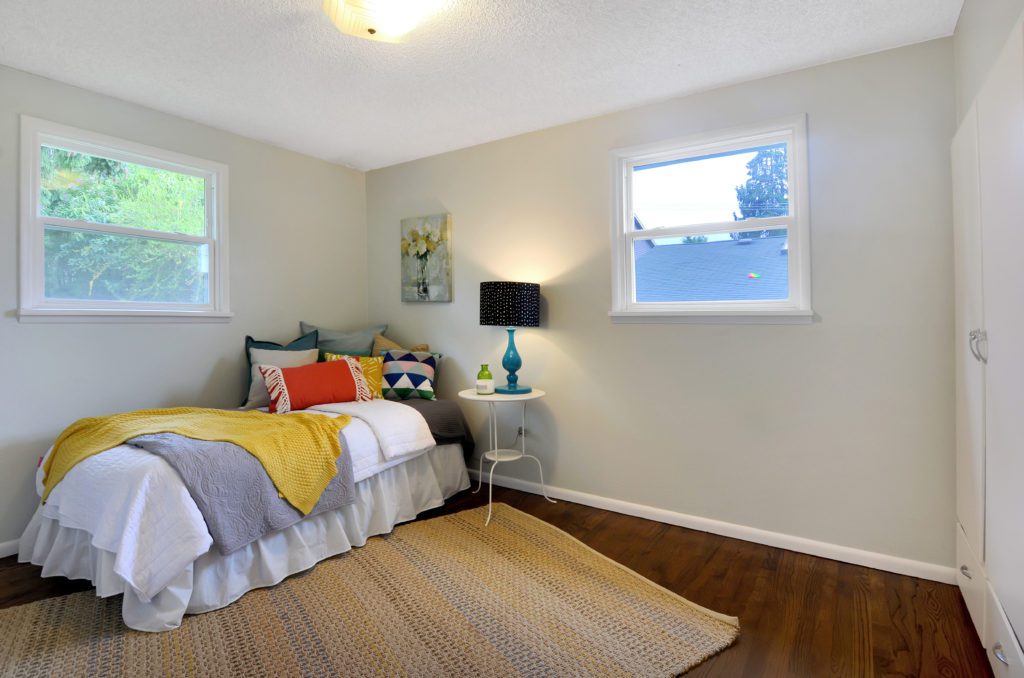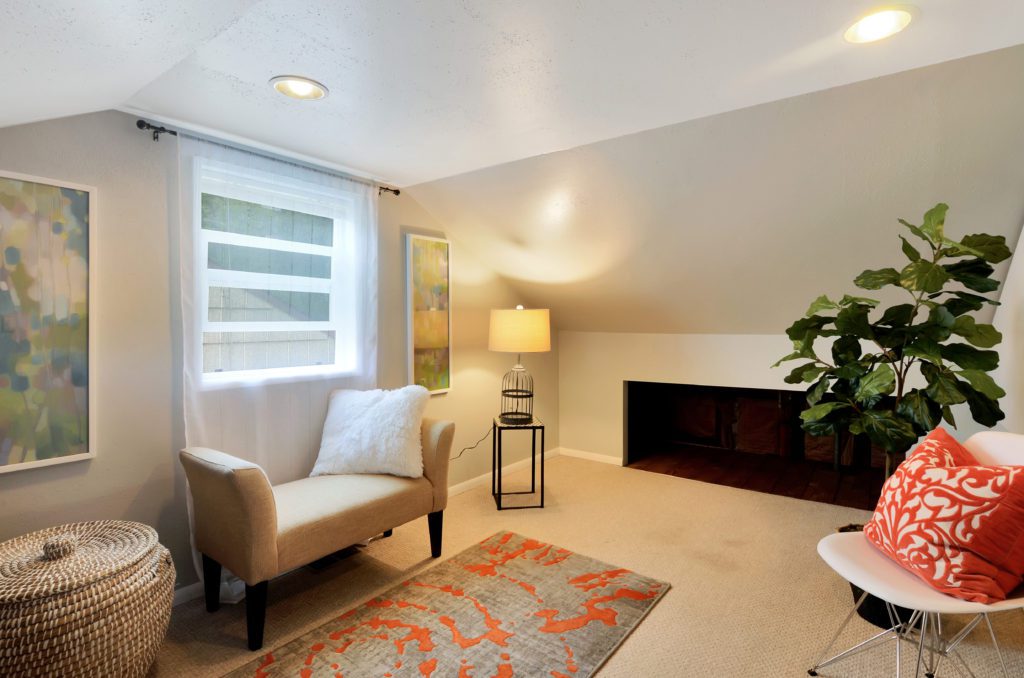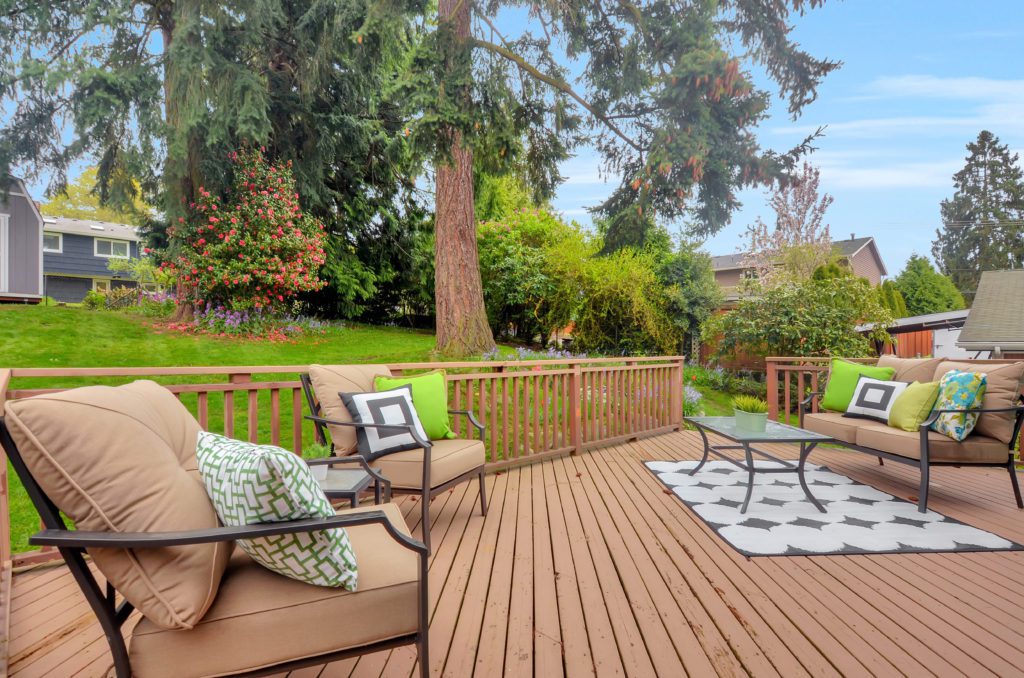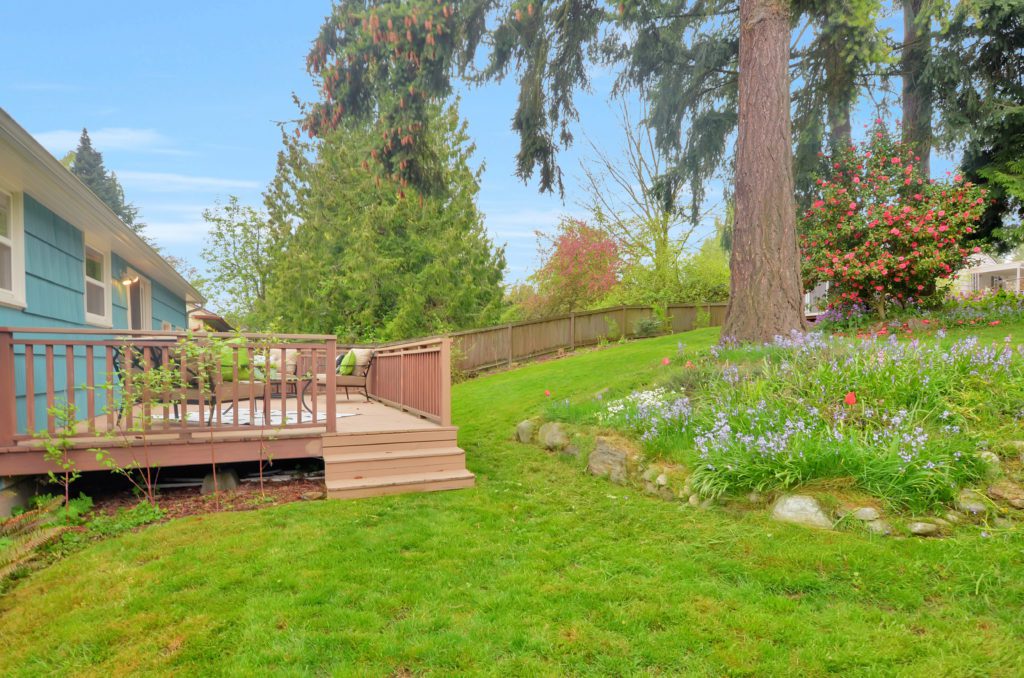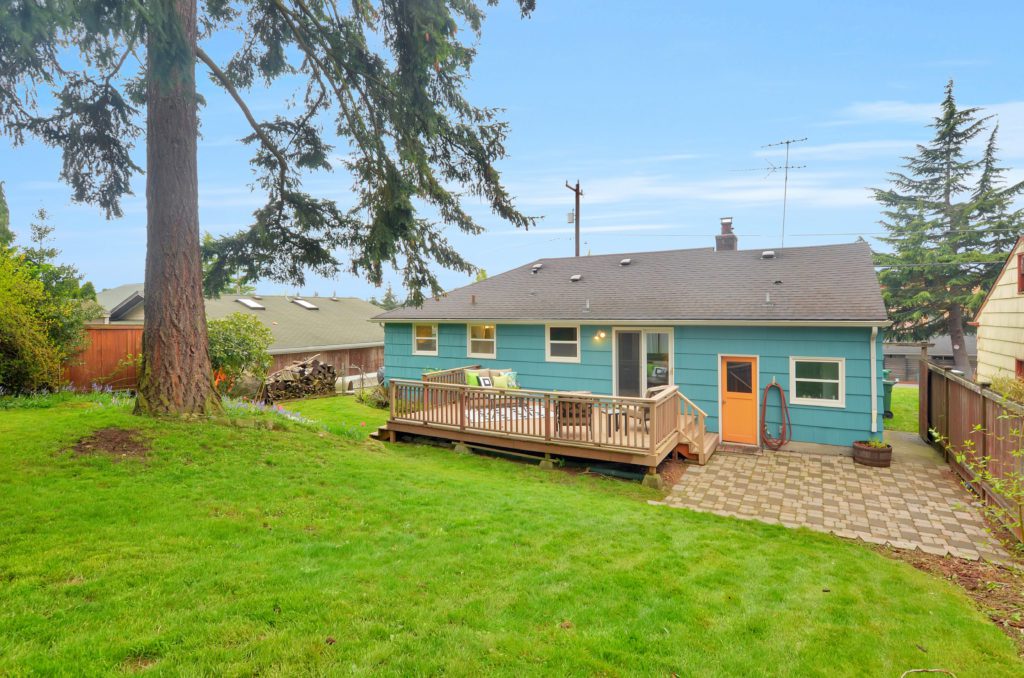 Distinct updated Bungalow in the best of Cedar Park. If you have an affinity for quality and minimalist living, come inside! Indoor and outdoor living spaces are complete. Play, entertain, garden & relax – mature greenery & garden space. Newly updated bathroom; inspiration & choice selection based on the home's, period specific style. Newly refinished hardwood floors, stone counter tops in kitchen, interior and exterior paint. Attached garage & bonus room. Come by before it's too late!
2 bedrooms + bonus room
1 bathroom
1,030 square feet
Lot size .187 acres/8,146 square feet
Built in 1951
1 – car attached garage
Offered for $525,000
When I asked the seller what they would miss most about living in this house, they mentioned the kinds of things that always make you feel good when living in your home, "The backyard, garden and kid friendly neighborhood." Having another place that you can retreat to when the weather is nice, along with the sound of laughter and play in the neighborhood can bring a smile to your face.
Outside there are 3 large Douglas Firs and a handful of apple trees (hello applesauce & apple pies!). The apple tree in the front yard has particular sentimental value to the seller, as they planted it when their first son was born.
In the Community…
Cedar Park has local, neighborhood potlucks 2-3 time a year and Lake City has a Summer Fest in August that shuts down the main street for a car show, parade and more.
Fresh Coffee, Bread, Beer w/in 1.5 miles of Home ☕️ 🥖 🍻
Kaffeeklatsch Bakery Less than a mile away – it's a German-themed coffeehouse with pastries, fresh baked bread loafs and rounds, soups & sandwiches all in a comfortable and relaxed setting. They also have a little play area, so the adults can enjoy some down time, and coffee while the kiddos play. This is easily the owners go to for coffee, fresh baked bread and late Sunday coffee and snack.
Two breweries within minutes of each other? I'm pretty sure this is what dreams are made of! Hellbent Brewing Company – From their crisp golden ale to their floral jasmine wheat, they meticulously craft their brews with the best ingredients to ensure the highest quality beer every time. Enjoy local, live music along with the good company of friends. And if you need a bite to eat to go with that handcrafted brew, they have food trucks that rotate through. Check the calendar so that you never miss your favorite! The seller mentioned that this was their after dinner pint go-to spot.
Elliott Bay Brewing Co. is a family-owned company of high-quality neighborhood brewpubs in communities throughout the Seattle metro area. Lucky that you get to have this establishment so close to you because they are passionate about producing world-class organic beers. They also have a delicious menu, along with a pairing specials. The seller recommends pairing a burger with the Point of Lake City Way IPA.
More Food please… 🥘
There are no shortage of place to dine out near this home, but the seller recommends Pho An – Traditional Vietnamese fare such as pho & banh mi offered in laid-back, compact quarters. And Thai One On – Quirky decor behind a stylish storefront is the backdrop for an extended menu of familiar Thai fare.
Get Outside 🌲
The local neighborhood park, Cedar Parks has a play structure, basketball courts and a paved walking path follows the outline of an oval-shaped lawn; great for running and exploration. This park is adjacent to the Cedar Park Elementary School and is closed to the public during recess while school is in session.
Local Library 📚
The Lake City Branch Public Library is a mile away and offers more than just books & media. They have free public computers for use, meeting & study rooms, homework help, Spanish & Mandarin Chinese story times, and other events like baby story times, children's storytime, family story time, and thrilling tales storytime for grownups!
Plan your trip to the library on Thursday so you can partake in the Lake City Farmers Market – Outdoor market with stalls selling fruits, veggies, meat, cheese & other foods from local producers. Open June 6th – Oct 3rd.
CALL/TEXT Realtor, Jenny Wetzel for more information at 253-381-9788.