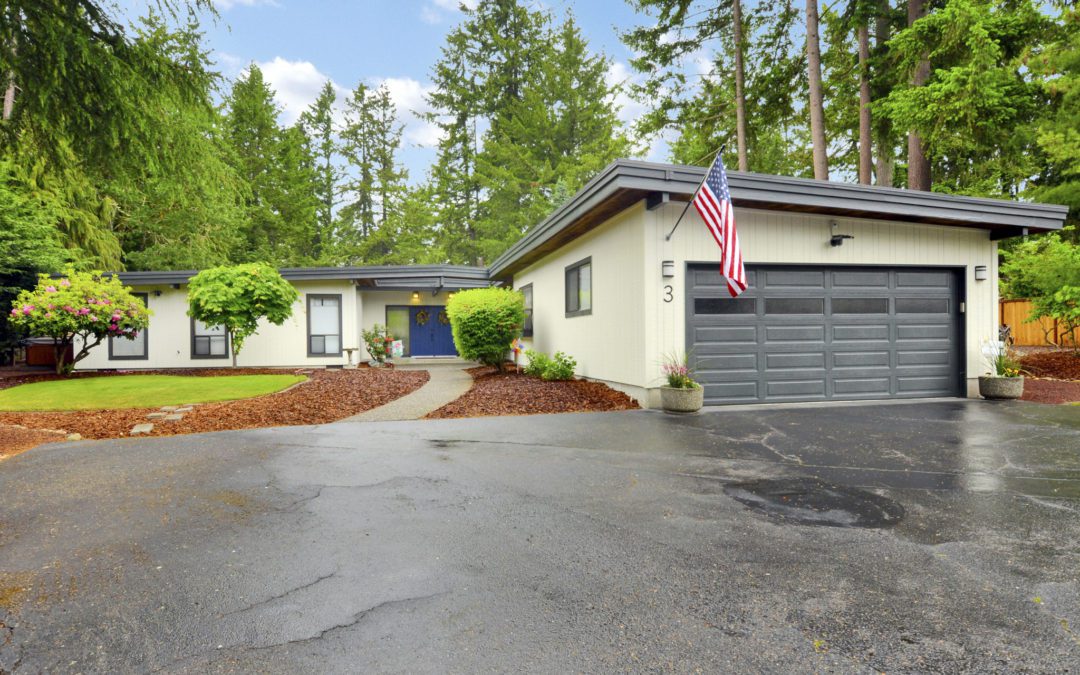 Featuring an idyllic blend of zen retreat and inspiring modern design, this home offers unequivocal comfort and convenience. This stylish Lakewood home is nestled at the end of a road with a fenced yard and views of nature through every window, and its impeccable interior space is amplified with boxed ceilings, full-length windows, wood floors, a newly remodeled kitchen, and an abundance of space. Find retreat in the master suite, complete with a decadent closet, a luxurious walk-in closet, and private access to the patio and hot tub. There's even a private courtyard that's enclosed by the home office, entryway, and family room.
3beds/2.5 baths
2,588 square feet
1/2 acre lot
Newly Remodeled kitchen – quartz counters + brand new appliances
Fully fenced (new)
2 furnace + 2 brand new heat pumps! (Stay cool this summer ☀️)
Walk in master shower w/ decadent closet + dual vanities
Private deck off master suite w/ hot tub
Private court yard
LIST PRICE: $535,000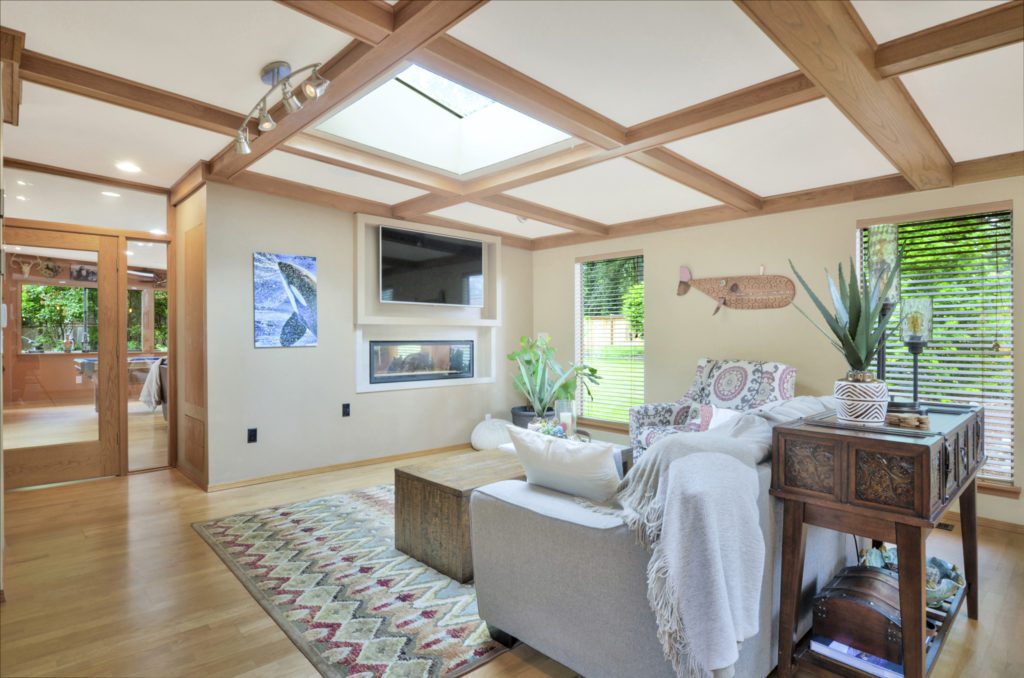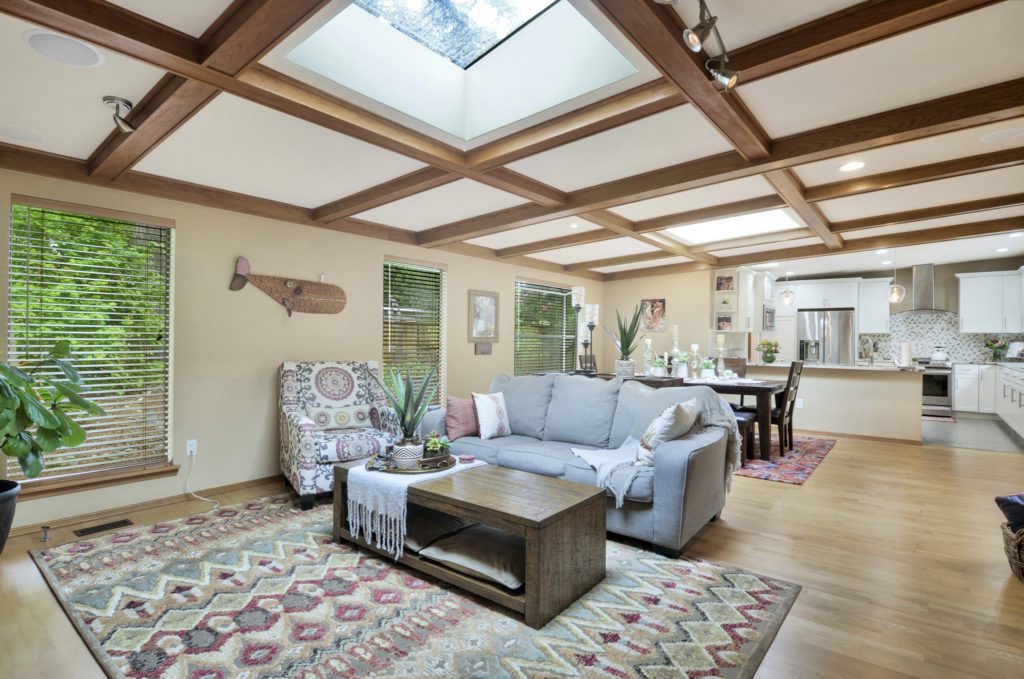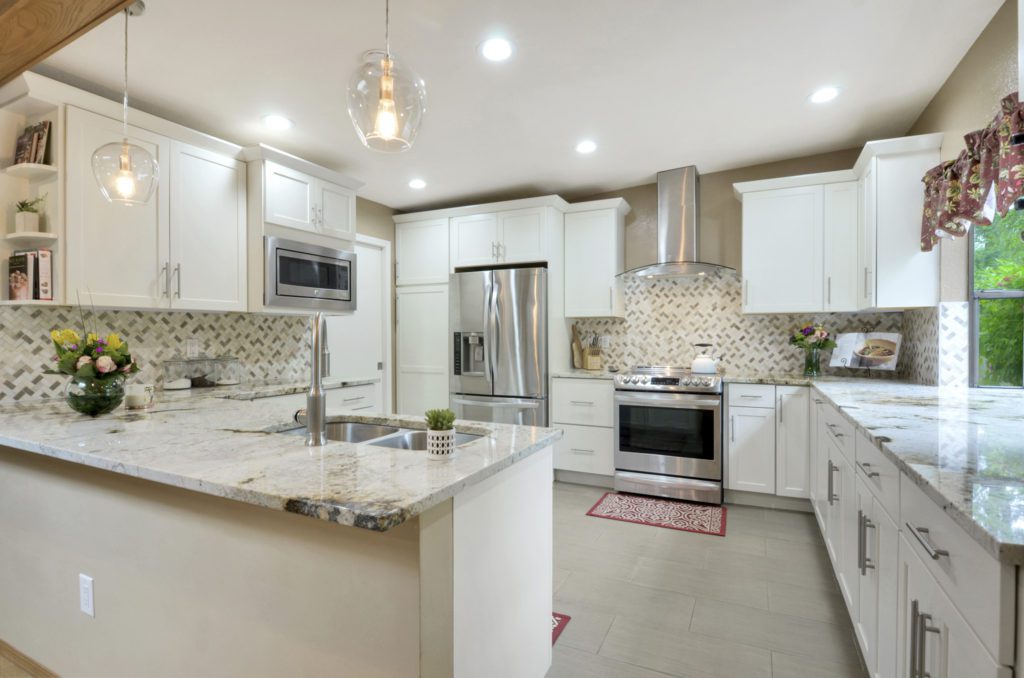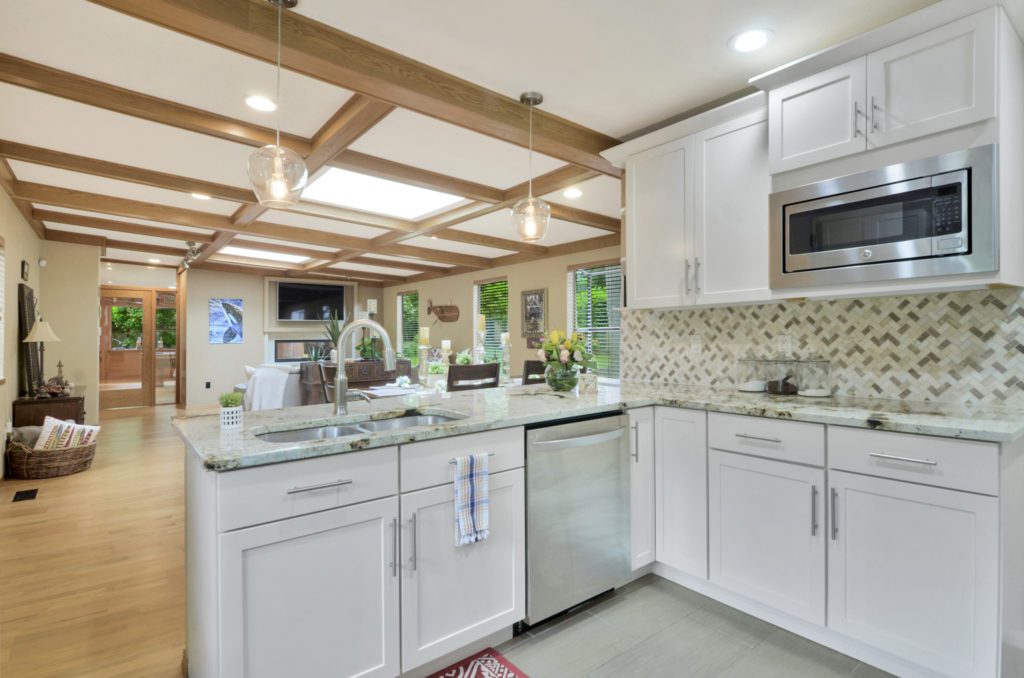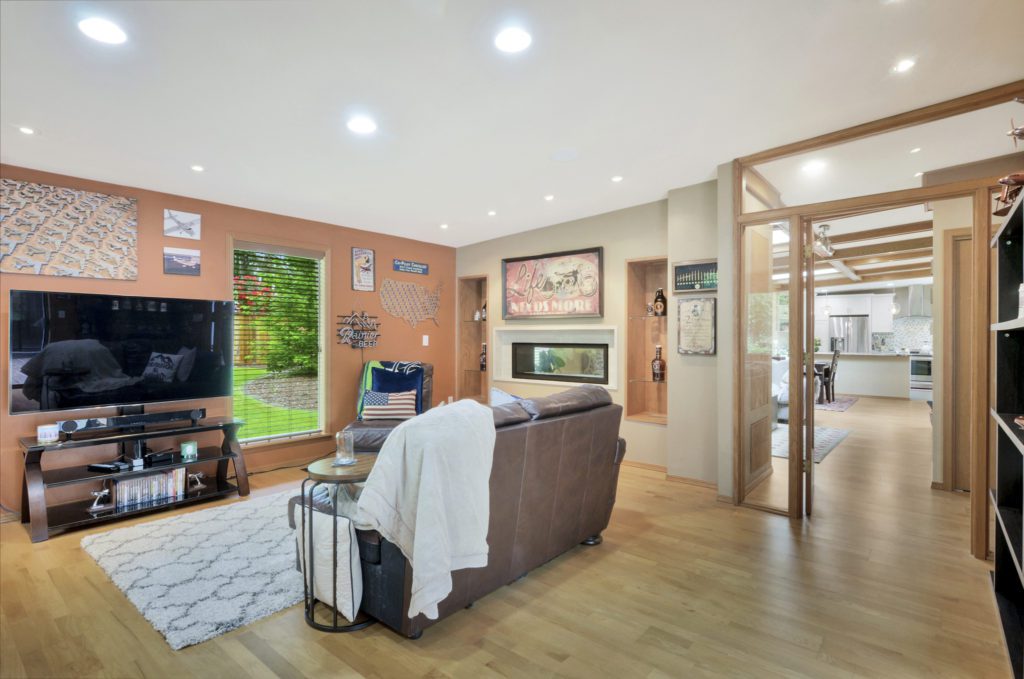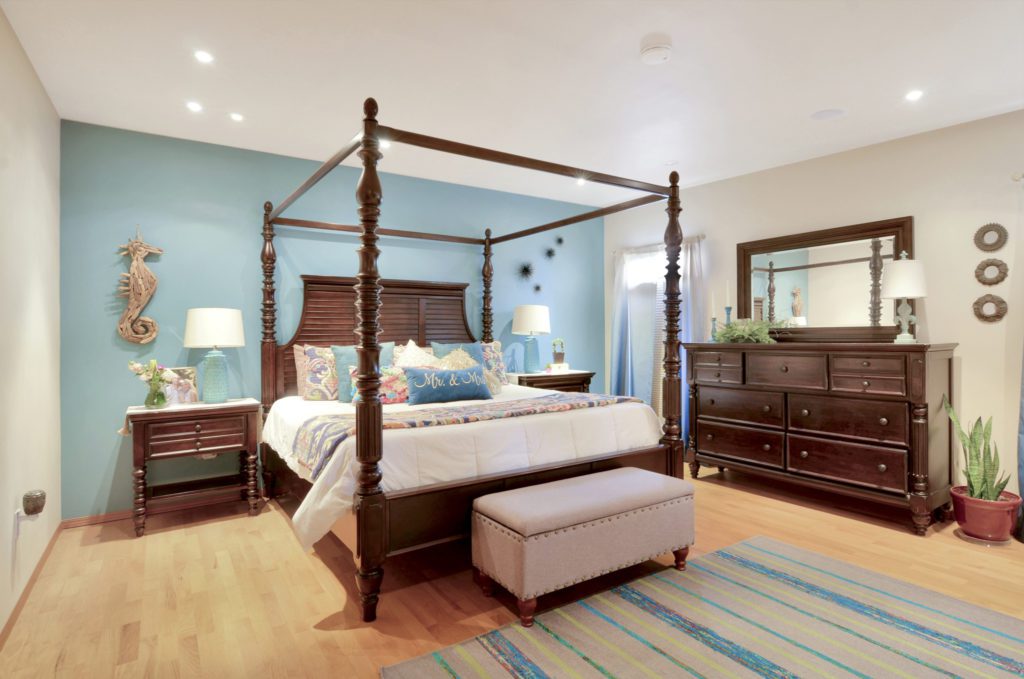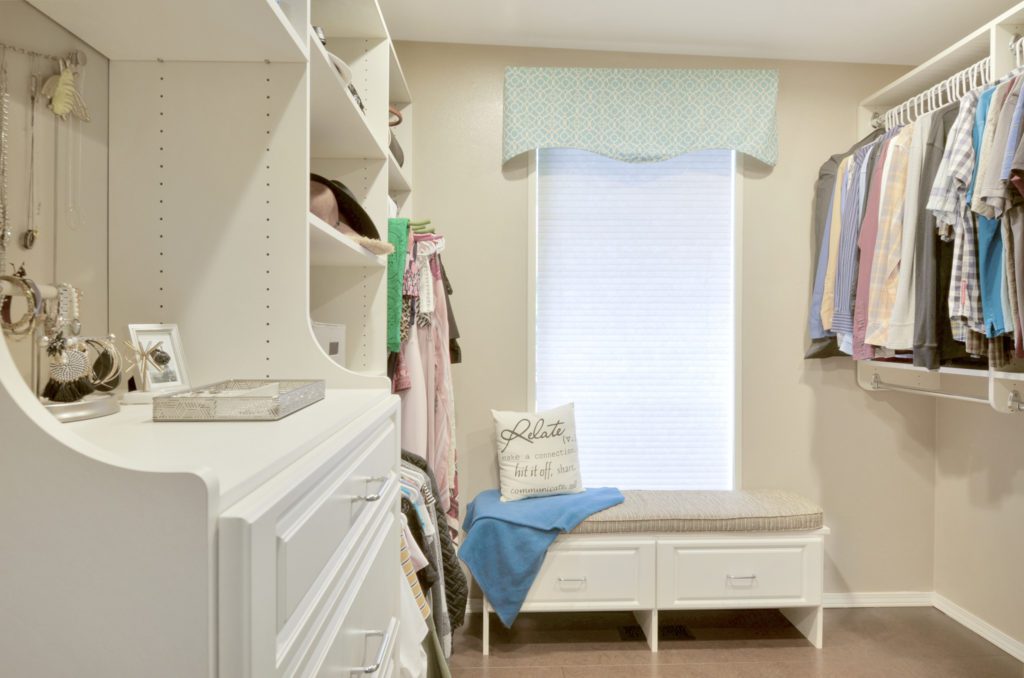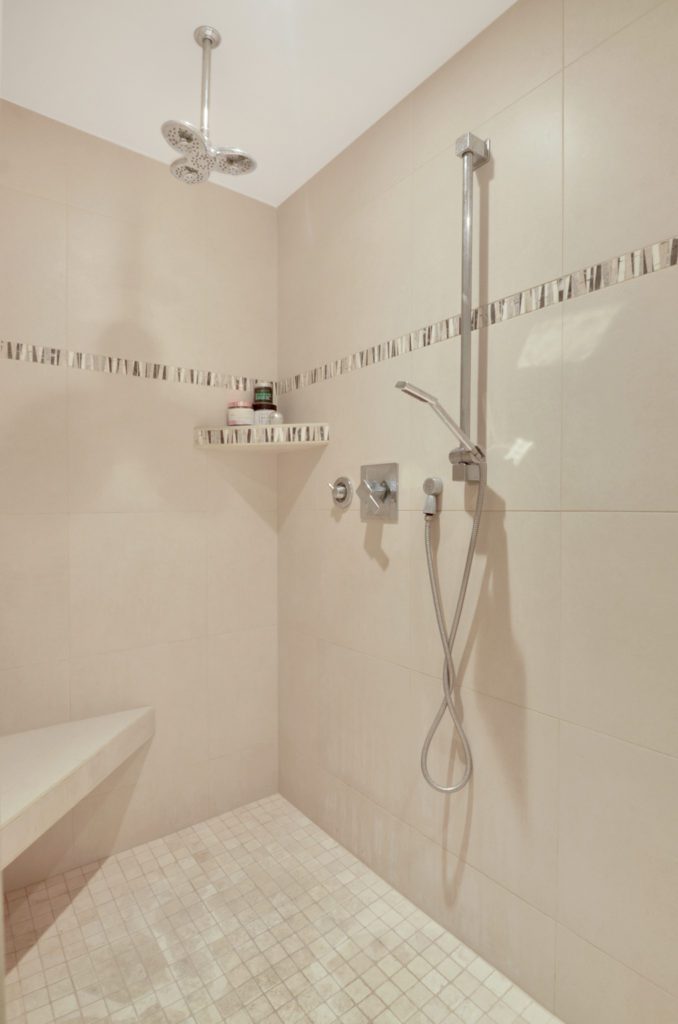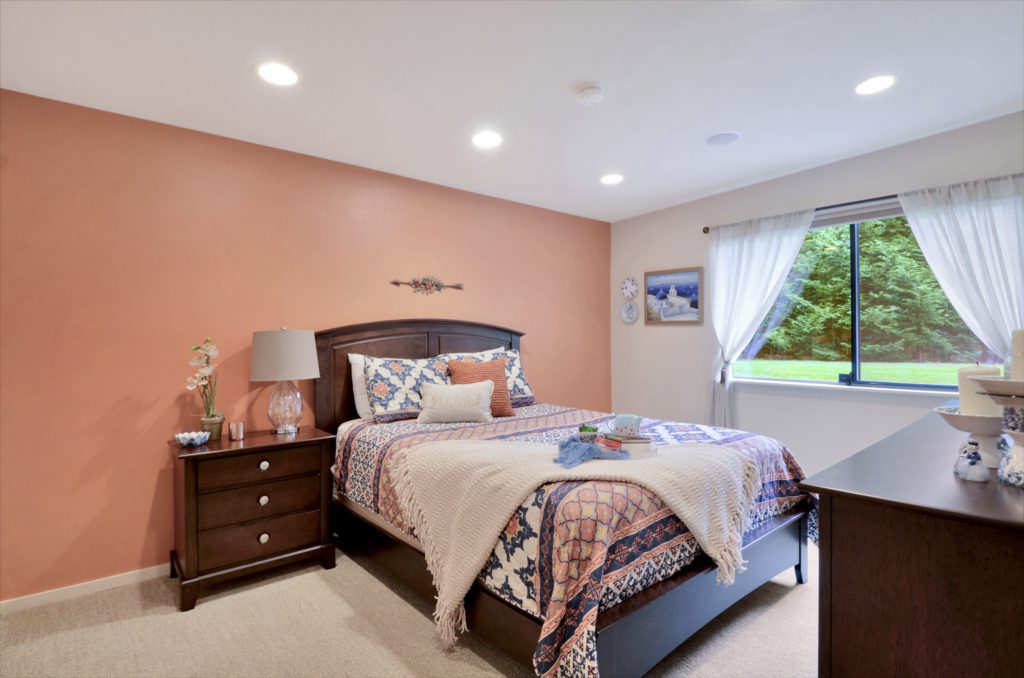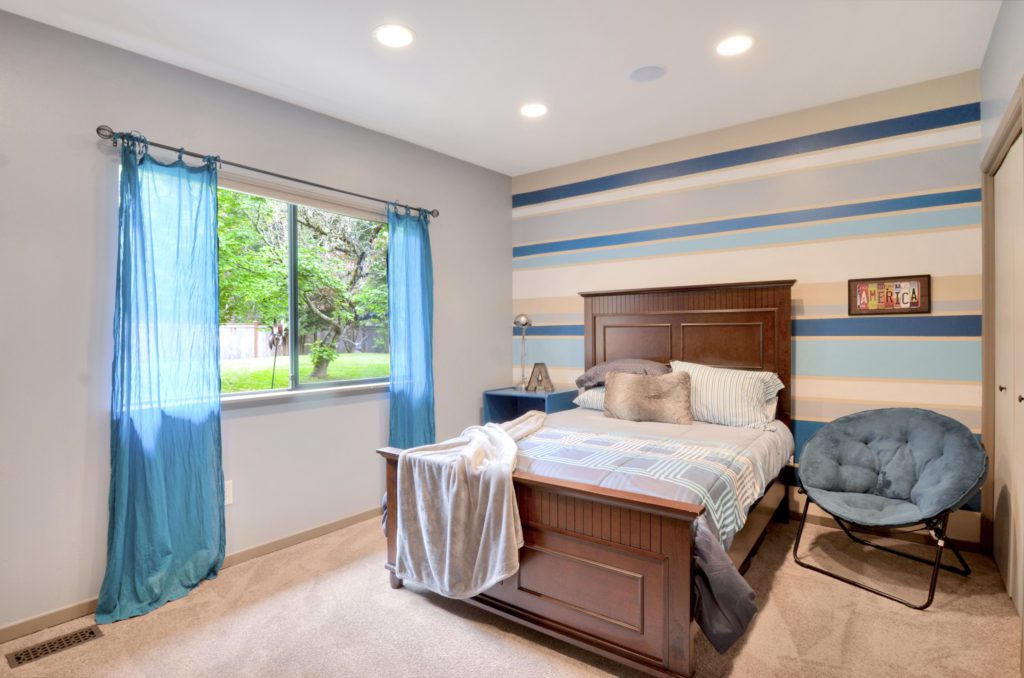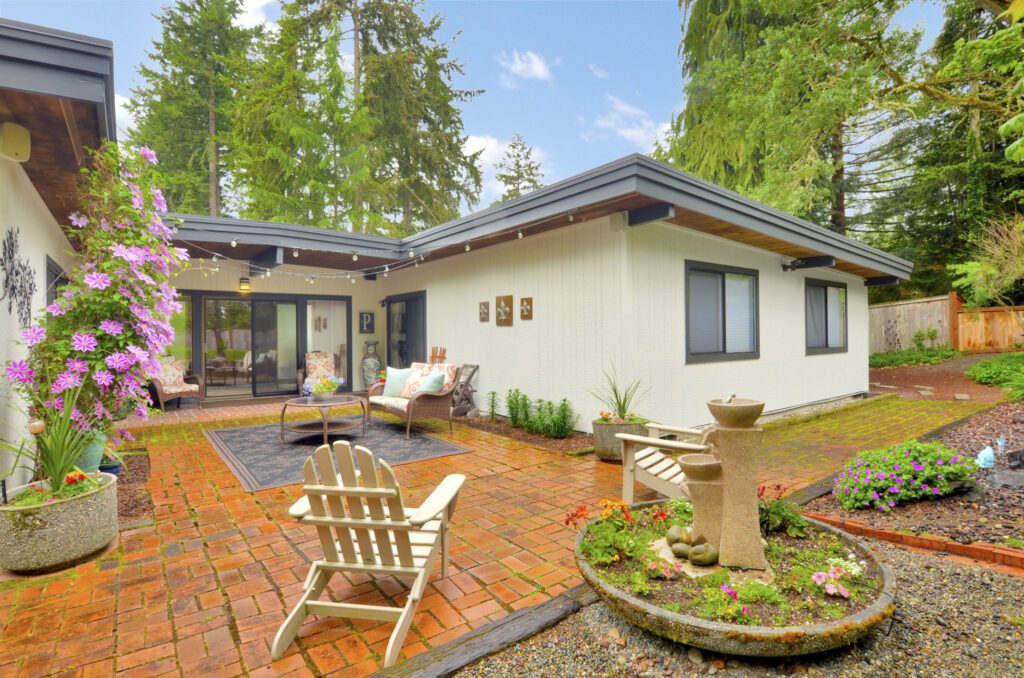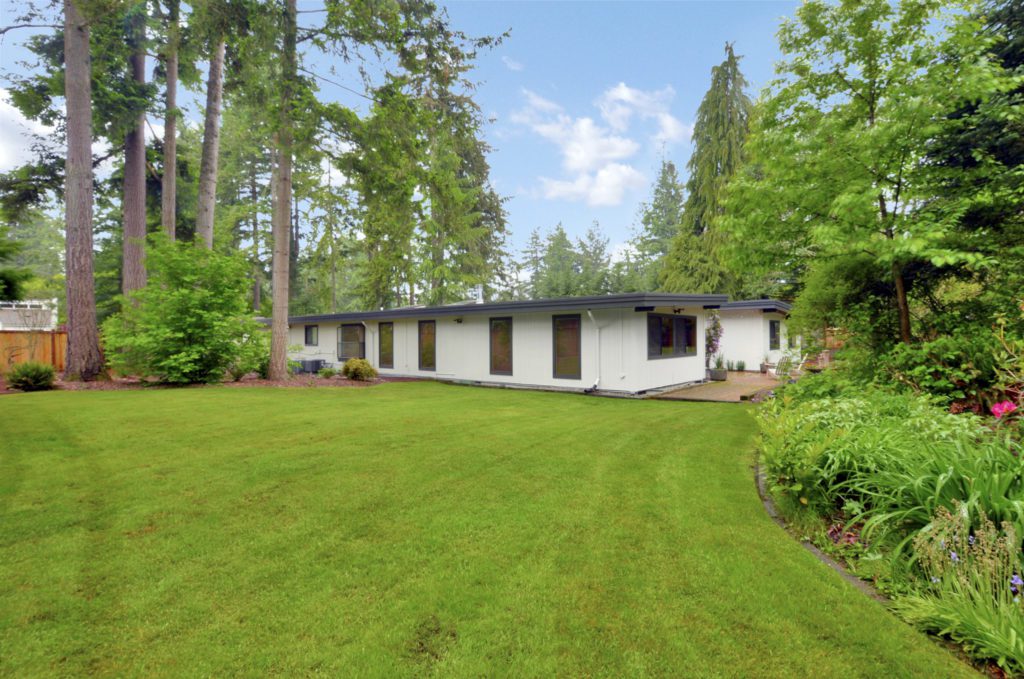 Sitting on the back patio feels like you're at the park.  The sellers will miss how wonderfully private the home is: "The house is in the middle of Lakewood, but very secluded and quiet. I also love how unique the house is. …[It] really is one of a kind—[we] always get compliments from guests when entertaining, about how beautiful it is!"
For the sellers, the yard is one of the highlights. Brimming with mature trees and flowers. The yard has been lovingly cared for over the years. Recently an arborist came out to trim the trees and refresh the garden space. A full sprinkler system promises easy maintenance, and the sellers spent a significant amount of money replacing almost the entire fence that wraps around the property.
Other upgrades include new exterior paint in 2019, brand new kitchen and appliances in 2018, heat pump replacement in 2017/18, tankless hot water heater replacement in 2016, and a new attached shed roof in the mix. Several thousands dollars was invested putting in an epoxy floor in the garage that has a lifetime warranty! The new owner will be able to reap the benefits for years to come on these expensive system and cosmetic upgrades!
Commuter's Paradise
At 3 Creekwood Ln SW Lakewood, WA 98499, Interstate-5 is only a 5-minute drive away, making it easy to hop over to neighboring cities and get around the region. You're also only 5 minutes from the Lakewood Station where the Sounder Train and several bus lines pick up. There's conveniently 600 parking spaces available making it easy to park and ride. Those who work at Joint Base Lewis-McChord are also sure to appreciate being just minutes away.
Shop Local at the Lakewood Farmers Market
Each Tuesday from June through September, farmers, artisans, gardeners, food trucks, and other vendors gather in front of Lakewood City Hall for the Lakewood Farmers Market. Stock up on fresh eats for the week, pick up a gift, or just stop by for a relaxing Tuesday night dinner. (Plus, you're only 1.5 miles away from the market making it easy to stop by on your way home from work.)
One Stop Shopping at Lakewood Town Center
Lakewood Town Center is right next to city hall, and here you'll find a long list of conveniences at your fingertips. Shop for groceries at Safeway, pick up essentials at Target and Bed Bath & Beyond, and run errands at CVS, PetSmart, Office Depot, etc.—it's all there! Restaurants are not in short supply, and whether you'd like a sit down meal (Red Robin, Ram, and Old Country Buffet are a few options) or just want to grab something easy (Jersey Mike's Subs, Starbucks, Panda Express and about a dozen more eateries are all right there!), you'll find something to suit every craving. Plus, AMC Theatre is a part of the town center as well, and they even have the comfy reclining seats!
American Lake: A Summertime Dream
Located less than 2 miles from home, American Lake is a popular destination for residents in the area, and it's practically in your backyard. Launch your boat and cruise the lake in style, enjoy swimming off the shore, and let little ones play on the playground at American Lake Park. Harry Todd Park is another excellent destination that makes it easy to take advantage of all that the lake offers—this 17-acre park features sport courts, baseball fields, a swimming beach, a skate park, and more.
Tacoma Country & Golf Club
Impeccable facilities, a pool with idyllic views of American Lake, waterfront access, and a stunning golf course are all less than 2 miles from home at Tacoma Country & Golf Club. Members can enjoy access to tennis courts, dining, a fitness center, and several social events.
TEXT/CALL Realtor Jenny Wetzel @ 253-381-9788