New year, new you, right?! Yes – we are talking about those New Year Fitness resolutions that always fall short. Perhaps you need an accountability partner or coach to make sure you fulfill your fitness goals and start living your best life. Joshua Gray; owner of Grays Academy is a personal trainer and coach. He's helped hundreds of people achieve their personal fitness goals and he can help you get in shape, stay in shape or simply be a better version of yourself. Josh says the secret to making your fitness New Year's resolution stick is to make realistic and attainable goals that truly fit your needs and lifestyle. He's here to help you attain that. 
Put yourself first this upcoming year and take control of your diet and health – Josh, Owner of Grays Academy is here to help you with just that.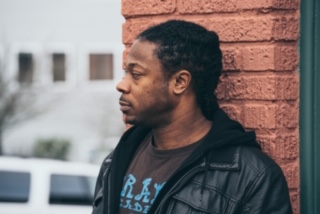 What products and/or services do you offer and how long have you been in business?
I offer strength and conditioning coaching for sport teams and individual athletes, personal training, and small group training. Diet modifications are also provided and I have recently started presenting strength and conditioning seminars. I started Gray's Academy 2.5 years. With that said, I have almost a decade of experience with coaching College and High School level sports.
What makes your business different? Why did you start? Facts about you or your business?
Strength and conditioning seminars for sport coaches. These presentations are 45-60 minutes in length. Some of the topics I go over are long term athletic development, the energetic demands of conditioning, age appropriate training and injury prevention. CurrentlyI am tailoring these seminars to youth and high school coaches and aim to expand to college and other working professionals in the near future.
Human performance; I've always been fascinated with it – this is ultimately why I got started with strength and conditioning. As an athlete growing up, I would research the best ways to improve my athletic performance and now as a coach, I use that same energy to improve the athleticism and performance of the athletes I coach. Working one-on-one with individuals to help them obtain their aesthetic and fitness goals is also something I really enjoy. 
I use common sense, research based methods to get results. Constantly educating myself and experimenting to make sure that I am the best trainer/strength and conditioning coach for my clients.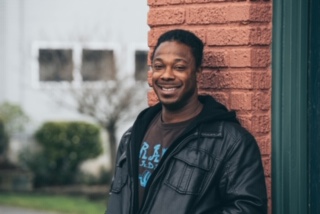 Education and experience
I have a Bachelors of Science in Exercise Science and hold these certifications: 
CSCS (certified strength and conditioning specialists), 

NASM CES (corrective exercise specialist), 

USA track and field level 1 certifications. 
I was the head strength and conditioning coach at the University of Puget Sound for four years, where I trained all Olympic sports. For the past 6 years, I've loved being a high school strength and conditioning coach in Tacoma, WA. I coached three years of high school football, two years of middle school baseball and am going into my eighth year coaching track and field. 
If you have personal fitness goals, are a coach or leader looking to elevate your teams physical performance, avoid injury or looking for fresh research based training methods, Josh Gray at Grays Academy is excited to assist. He can be reached directly HERE:
info@graysacademy.com
  or through
Instagram
and
Facebook
. 
How do we find you online and connect? 
At our website: Graysacademy.net 
On Facebook: Joshua Gray and Gray's Academy 
On Instagram: Gray's Academy 
And On LinkedIn: Joshua Gray 
CONTACT US: 
6928 22nd St West
University Place, WA 98466