As women, when we think of being "healthy" we tend to focus on our physical health and appearance; i.e. eating well and looking in-shape. We often disregard our psyche; the thing that matters most. Mental health awareness is on the rise and thanks to professionals like Kate Hagborg, you can feel comfortable speaking about your personal troubles and begin the healing process through her counseling services. Reach out to Kate and learn about her services through the blog below.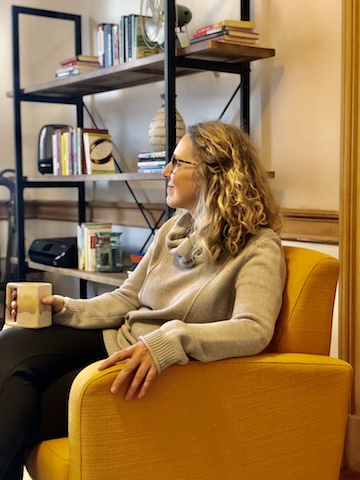 What products and/or services do you offer and how long have you been in business?
I am a mental health counselor and I help 20 and 30-something women get unstuck and start loving their life again. I work with women dealing with issues of depression, anxiety, trauma, life transitions, low self-esteem, unfulfilled relationships, spiritual burnout, the "quarter-life crisis," and more.  My approach is to help women get to the root of what is behind the pain, bring healing to the source, and move forward. Once roots are addressed, changing patterns is possible. I help women to get in touch with their intuition, love and trust themselves through becoming their own biggest supporter and advocate, and then take steps to manifest that in their relationships, career, and day to day life. Many women I work with seek me out because I also enjoy integrating spirituality into the counseling work. I address women as whole people in the counseling context–spirit, soul, mind and body, to promote an integrated and thriving life. I've been in private practice with Destiny City Counseling for 1.5 years, and practicing counseling for 3.5 years. Prior to working with women in private practice I worked in the community at a mental health agency and in the school system with kids K-12th grade.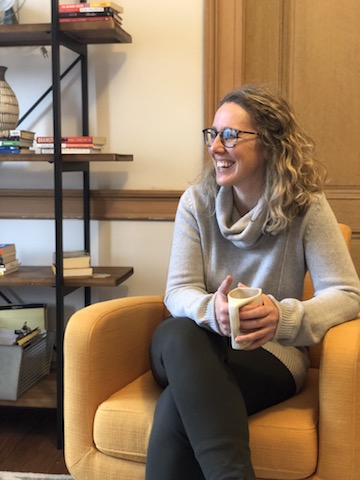 How do we find you online and connect? 
My website: www.destinycitycounseling.com
My profile on Psychology Today: Kate Hagborg
And on Facebook: Destiny City Counseling
What makes your business different? Why did you start? Facts about you or your business?
I love Tacoma and I named my business Destiny City Counseling to express my Tacoma love, and also because I'm passionate about seeing women move through the hurt and pain of the past and feel renewed clarity and passion to embrace their destiny and move into the future with hope and confidence. I want everyone to know that seeking out counseling is not a sign of weakness, but rather a vulnerable and courageous act of strength. The women I work with are without exception incredible, resilient, and amazing women. The work they are doing in counseling is brave and they are changing not only their own lives, but the future of their family tree by addressing the hard stuff that not everyone has the courage to deal with head-on. I'm really encouraged that a shift is happening with the younger generations, and we are now see counseling not as a last-ditch effort in a crisis, but it's becoming a normalized way to take care of one's self and prevent problems before they start. Counseling is something I think everyone can benefit from in different seasons of life.
I often have clients contact me and say "I feel like you are talking about me!" when they read my website or my blog.  I feel like I can relate because I have been there, too! Counseling was immensely helpful to me in my own process (and continues to be), and I love walking through the process with others just as I have people walk through my process with me.