As technology continues to develop and grow, it is important that we (its users) develop and grow with it. You don't want to get caught too far behind the development of technology especially as a business owner. However, it is likely that technology focusing on social media in particular moves too fast for some people – that is where small business owner Allison Bishins comes in! Allison has made a business out of keeping other business owners up-to-speed with social media. Helping people get a better hold of their social media platforms and using them to their full advantage both for business and community purposes is one of Allison's missions. 
Learn more about Allison's extensive resume and how she runs her business through this blog and reach out to her for social media consulting needs!
Allison's Education/experience: 
I have a Master's degree from the London School of Economics in City Design and Social Science. After graduate school I worked for the state and city government on urban planning and environmental issues and then for two different non-profits, writing and lobbying on the intersection of climate change, land use and transportation. Throwing way back, I worked in the restaurant industry for over a decade, and did all of the marketing for my dad's construction business while I was in college, teaching myself through reading and experimentation!
About Allison Bishins Consulting: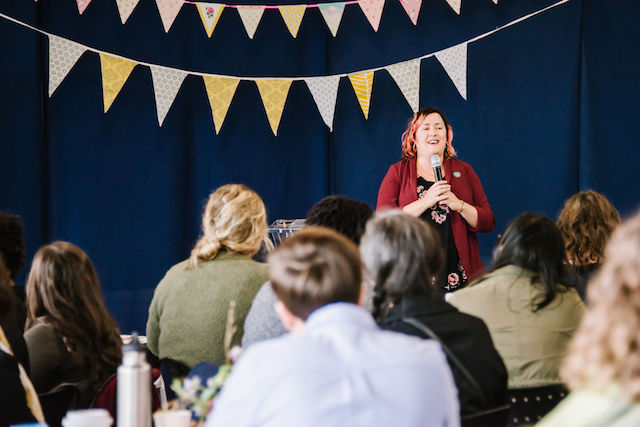 What products and/or services do you offer? How long have you been in business?
I'm a small business consultant that teaches people how to leverage social media to increase revenue while also building community.  I offer one on one sessions (including via Zoom!), small group private classes, group workshops, and virtual courses + workbooks. I also offer consulting services focused on marketing tools like niche development, ideal customer identification, online brand identity, curating your value proposition, and authentically connecting with customers.  I also offer solo sessions that work on softer skills like getting comfortable with your elevator pitch, identifying your values for more purpose-based work, letting go of expectations, and developing confidence in your offerings. I've owned a small business since 2008 (I started with a vintage website and then handmade jewelry!) I officially opened Allison Bishins Consulting in 2017.  I never planned to be a business owner, but after my first child was born and was a horrible sleeper, I couldn't go back to my intense 50-60 hour per week policy/writing job. So, I decided I wanted to see what I could do on my own.
How do we find you online? 
 www.facebook.com/allisonbishinsconsulting and
 www.instagram.com/allisonbishinsconsulting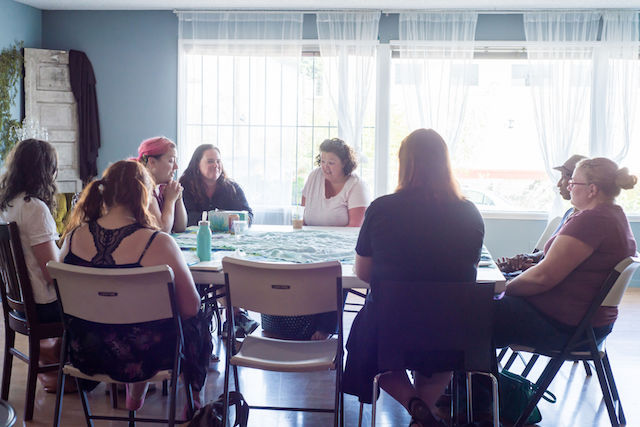 Why did you start your business?
What is lesser known about your business that you wish more people knew?
What else do you want people to know?
To show businesses what might be missing, confusing, or even offensive, from the customer's perspective. I love walking through a client's regular purchases to see if there are ways to buy and/or support local – or even better, get used/reusable materials for shipping or product design.  There's so much more businesses can be doing to go green and support each other at the same time (like saving your bubble wrap and bubble mailers and passing them on!) Most consultants and digital content producers use sales funnels to get you to purchase from them over and over again. I'm not a fan of that format!  I want you to leave my training or workshop feeling empowered and that you got my full expertise on the subject, not a little drip or teaser in an effort to have you purchase another service or workshop. I love returning customers, but I also love to see customers that take what I've taught them and run with it! My social media workshops and classes are unique because they include a lot of training on how to connect with and support your local community.  For me, it's such a wasted opportunity when people use social media as a marketing tool without also leveraging it as a community-building tool. Plus, businesses that are tapped into and support their local communities have higher revenue and better longevity, according to several studies. So it's a win-win. This local-first approach permeates all of my offerings.