The art of photography is used to capture the good and the bad, the young and the old, and everything else in between. Whether you're looking to be a model professionally or an occasional photoshoot is just a hobby of yours, a photographer will be there. A photographer like Baylee Marie of Baylee Marie Photography who captures a vast array of shots rather it be for a wedding, a close up, fun and sexy boudoir or "just for fun" shoots. Whichever type of model you're in the mood of being that day, Baylee always makes sure to capture your "good side!" 
Find out more about Baylee, her photography business and the new ventures you she plans on pursuing with her business below. Don't forget to reach out to Baylee (contact information below) and support a local small business!
What products and/or services do you offer? How long have you been in business?
Wedding and portrait photography. This includes senior sessions, couples, engagements, and maternity. I have been learning and loving photography since high school in 2012 and from then I have gone to the Art Institute of Seattle and earned an AA in Photography. Then I made the choice to start on my own after school and to try and figure out how to run my small business. I am now celebrating 2 years of being professionally in business.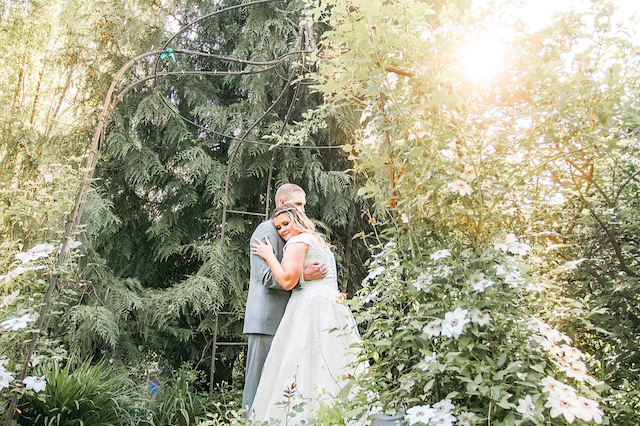 How do we find you online?
You can find me online through:
Instagram @bayleemariephoto & @boudoirbybaylee 
My website www.bayleemariephoto.com 
I'm also on Pinterest and Facebook
Why did you start your business? What is lesser known about your business that you wish more people knew?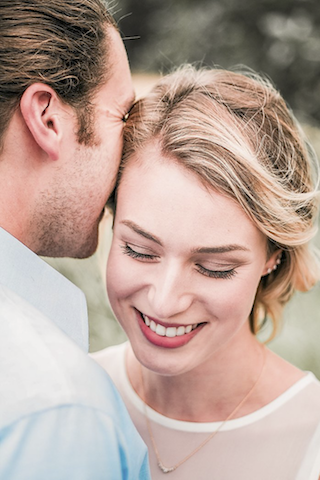 I started my business simply because I love capturing and experiencing moments. Moments of a bride and her father walking down the aisle to the groom, the look on the grooms face when he first sees his bride, a mother loving her unborn baby in a beautiful dress, a woman unsure of how beautiful she is but then seeing all of her images and falling back in love with herself; & so many more important times in people's lives that I get to document and be apart of. I do boudoir photography! I love helping other woman see their own beauty from the perspective of someone else. I see a lot of women walk into the shoot feeling nervous and self conscious. Then all of them end up leaving the shoot feeling relaxed, beautiful, and so excited to see their photos. I truly love building up all the women I get to take photos of. We all deserve to feel beautiful and comfortable in our own skin.
What else do you want people to know?
I want people to know more about just who I am as the photographer and the things I genuinely love. I love camping, road trips, kayaking, fishing, card games, & Disney movies! I have 2 dogs named Max and Sage. I'm engaged to Weston, the man of my dreams. We currently Rent a home and are looking to buy soon while starting to plan our wedding. We love doing life together & have an amazing love story, (ask me about it sometime, it's long lol).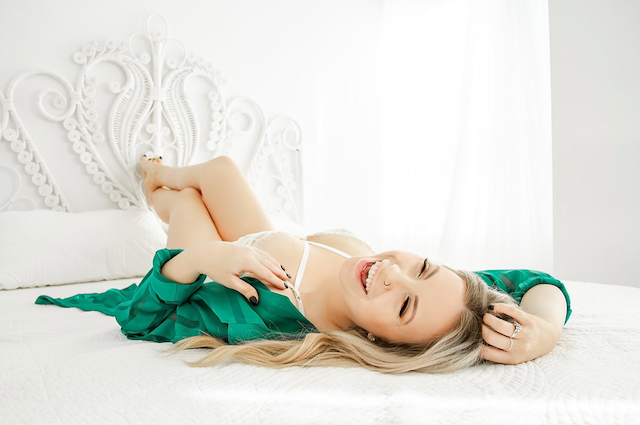 Regarding my business, I want people to know I am NOW LAUNCHING a new Boudoir experience! I had an epiphany one day when I was hearing about a Pampered chef party… I thought I could do that with Boudoir, oh my gosh! I got to work on the idea of "Boudoir Parties" because booking a boudoir session for just yourself can be intimidating. Imagine if you had all your best friends beside you, all taking turns in front of the camera. Do you have 3-5 close friends, bridesmaids, or birthday gal pals? Then a boudoir party is perfect for you! You can get together for a couple hours of glamour & giggles with champagne and more at an AirBnB! Each woman will get about 30 min rotating in front of the camera with friends nearby, a personal online gallery delivery of their images via email, & a "boudie" bag at the party! You can earn hostess rewards when you party with 3 friends, hostess gets 50% off, party with 5 friends, and hostess shoot is FREE! All party guests get 25% off regular price ($300) for their individual boudoir shoot. Please reach out to learn more!