Starting a business has a lot of different components to it, and one of the biggest components happens to be marketing. If you do not market yourself or your business in the most effective way to the right group of people, it is harder to build your brand, especially if you want to go global. Luckily for us, we are in the age of technology; most importantly, the internet! With the internet and social media alone, you are now able to reach millions of people within seconds. Meaning your brand, company, and content can become "viral" with a simple click of your mouse. Although putting your business on the internet is not complicated, doing it the "right" way is. But Lauren Littleton and her small business Humming is here to help with that! 
Humming is a locally owned business that helps other businesses reach their full potential in digital marketing. Get to know more about Lauren and Humming through the blog below and begin your business marketing today.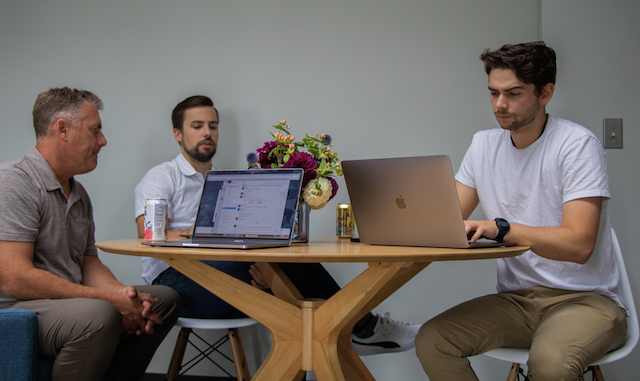 What products and/or services do you offer? How long have you been in business
 Humming is a startup that began in 2019 and provides businesses of any size an easy and effective way to make and launch digital advertisements. We are a small, hard working team. We feel good about what we are doing because we know we are helping idea people get their message out, and we are idea people too.  We also believe strongly that good businesses build good neighborhoods. We moved from Seattle to Tacoma because we love what is happening here. It is a land of possibility, and being a part of that makes us proud. Our platform combines multiple ad networks such as Google Ad Words, to enable ads to have a wider reach across the web. We also provide our users the ability to see their analytics from a dashboard, which allows them to know where their ad dollars are going. If need be, they can make changes while a campaign is running from the data they collected from the dashboard.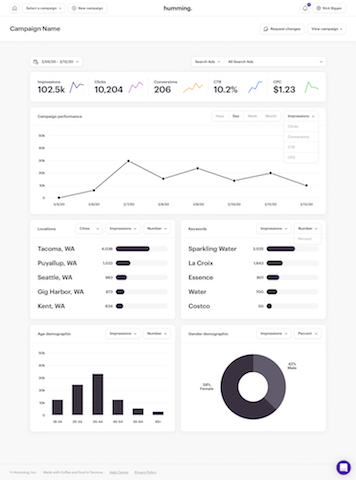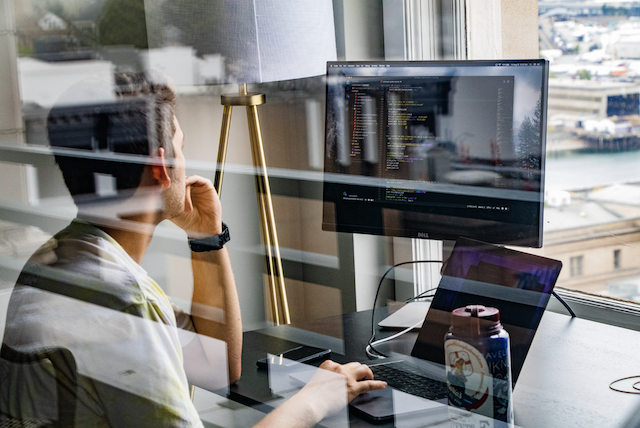 How do we find you online? 
 At our website: www.heyhumming.com
Why did you start your business? What is lesser known about your business that you wish more people knew? What else do you want people to know?
 At first, we set out to help the Mom and Pop stores, but soon the medium and large companies asked for our help too. We even help Ad Agencies run their digital campaigns through Humming, so they can focus on creating, and leave the fancy targeting and analytics to us. Humming was born because we want advertising to be fair, and accessible to all businesses.  We have a heart for local businesses and want to help them grow. Time after time we hear that businesses feel overwhelmed by spending ad dollars without knowing if it is doing them any good.  We knew we could do something about that, so we did! Digital advertising does not have to be a headache, or expensive. Many businesses pour their efforts into advertising on social media alone, drastically reducing their business's reach.  Humming gives businesses the ability to go beyond social media and reach over 92% of the internet. We have some seriously fancy targeting abilities, so the right people will see your ads.