2717 – 2719 S 54th St Tacoma, WA 98408
Corner lot, single-level duplex with high income potential. Newly updated with mid-century charm. Quick access to I-5, the Sounder Train, Wapato Park & bustling business district of South Tacoma Way highlight the depth and diversity of one of Tacoma's most underrated communities. Below-market rents mask the more than 8% cap rate and long-term investment upside. Both units come with new appliances, paint, flooring, electric panels and large open living space. Your next turn-key investment is here
PROPERTY FEATURES
2 Units (Total of 4 bedrooms, 2.5 baths)
2,136 Square Feet between the two units
1-Car attached garage
9,000 Square Foot Lot
Built in 1959
UNIT 1 (2717)
2 Bedrooms
1.5 Bathroms
1150 Square Feet
1-Car attached garage
$850 Rent
UNIT 2 (2719)
2 Bedrooms
1 Bathroom
980 Square feet
$700 Rent
The purchase of a duplex or any multifamily property isn't just for Investors to consider. Savvy Home buyers off set their mortgage by living in one side while renting out the other(s). If you are a first time home buyer using an FHA or Conventional loan, you can purchase this duplex and save big when the tenant is paying more than half of your mortgage. When you purchase a home using either an FHA or Conventional loan you are committing to live in the property for a minimum of 1 – 2 years (it varies based on the loan). If you can commit to doing this, there is no reason not to seriously consider. As an owner occupant you are able to 1) obtain a better interest rate and 2) Pay less than 20% down (this is the minimum if purchasing a home as a non-owner occupant. Let's do some math:
Purchase Price =  $425,000.
Down Payment = 3.5% or $14,875.
Interest Rate = 3.75%.
PMI (Premium Mortgage Insurance) = $170 per month.
Total Mortgage Payment = $2,500
NOTE: The Toal mortgage payment includes monthly taxes and insurance costs! If you lived in one side and rented out the other, the tenant would be paying between $1400 and $1600 per month (varies based on what unit you rent out). Making your mortgage payment between $1,100 and $900 per month! 🤩 This strategy of purchasing a property while renting out a portion of it to offset your and monthly expenses, will grow your wealth and shrink your debt exponentially faster than most other investment or saving strategies. Not only that, you are building wealth by owner a piece of property that will increase in value overtime.
Interior Upgrades
Charm and Investment aren't two words you normally see in the same sentence. But this Mid-Century Brick Duplex has both. Lovingly cared for by the same owner for the past 25 years. It's no surprise you'll find the entire building well cared for and nicely updated. Both units in the last 3 months have undergone extensive remodel. Both units have brand new electrical panels, fresh carpet, flooring, kitchen finishings (unit 2) has an entirely new kitchen, and all 3 bathrooms in the building have been newly updated. Not to mention all appliances are brand new and unit 2 even comes with a brand new washer/dryer.
The Space
Both units have large open living rooms with a sliding door that leads to a separate patio space and private parking on the premise. The 9,000 square foot corner lot allows both occupants to have their own private patio and yard space. Unit 2 has a fully fenced side yard; perfect for a pup or home garden. Not to mention the well established landscaping; Rhododendrons, azaleas, red Mr Lincoln Roses, Pink Camilla bushes and ornamental shrubbery. 🌺  Roof and gutters have recently been cleaned and overall the building is in very good condition – something that is hard to come by, especially for a multifamily home!
The Location
Less than a mile away is the Sounder Commuter Train and half a mile away is the on-ramp to Interstate 5. When you're not working and ready to let your hair down, head over to Edison City Ale House, just 4 blocks away. Right next door is a local BBQ restaurant and if you aren't interested in either of those options there are dozens more on South Tacoma Way.
Come have a look or schedule a virtual showing – you will be glad you did.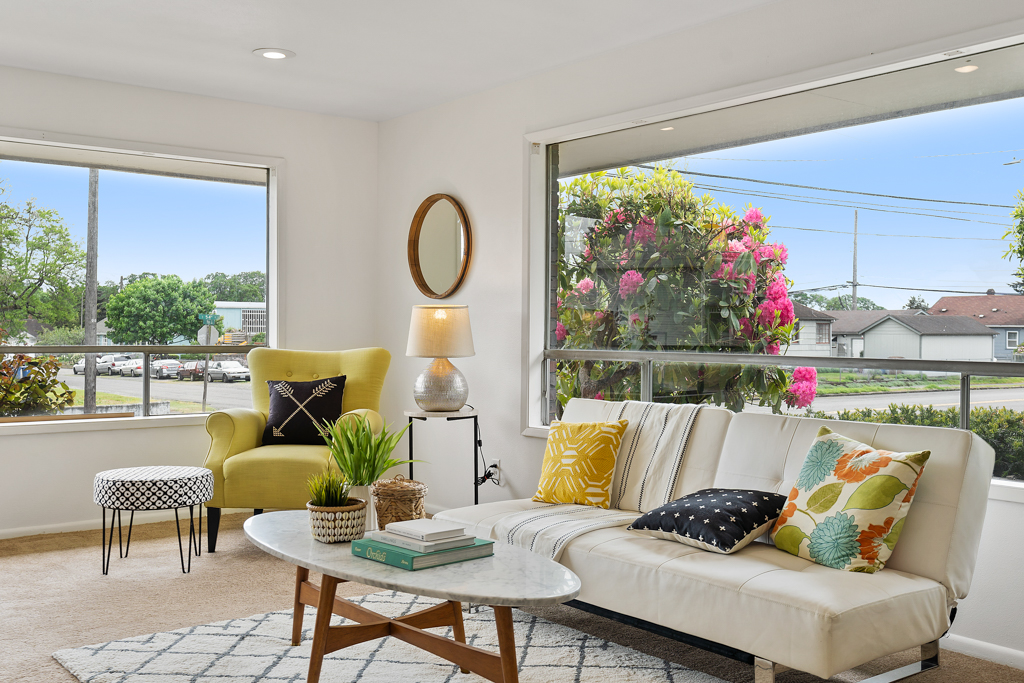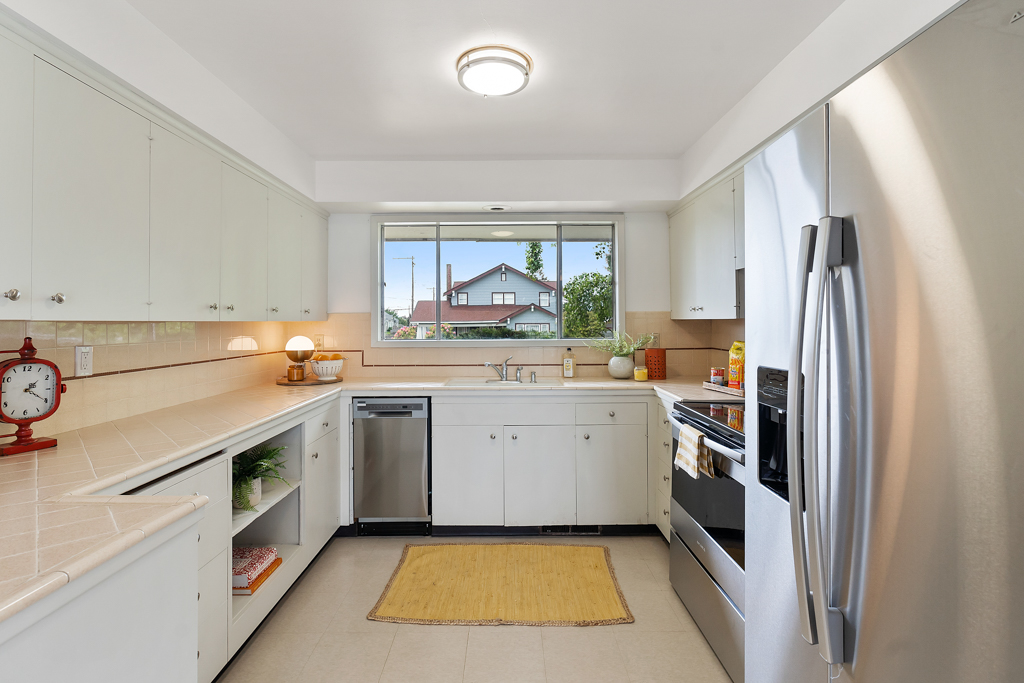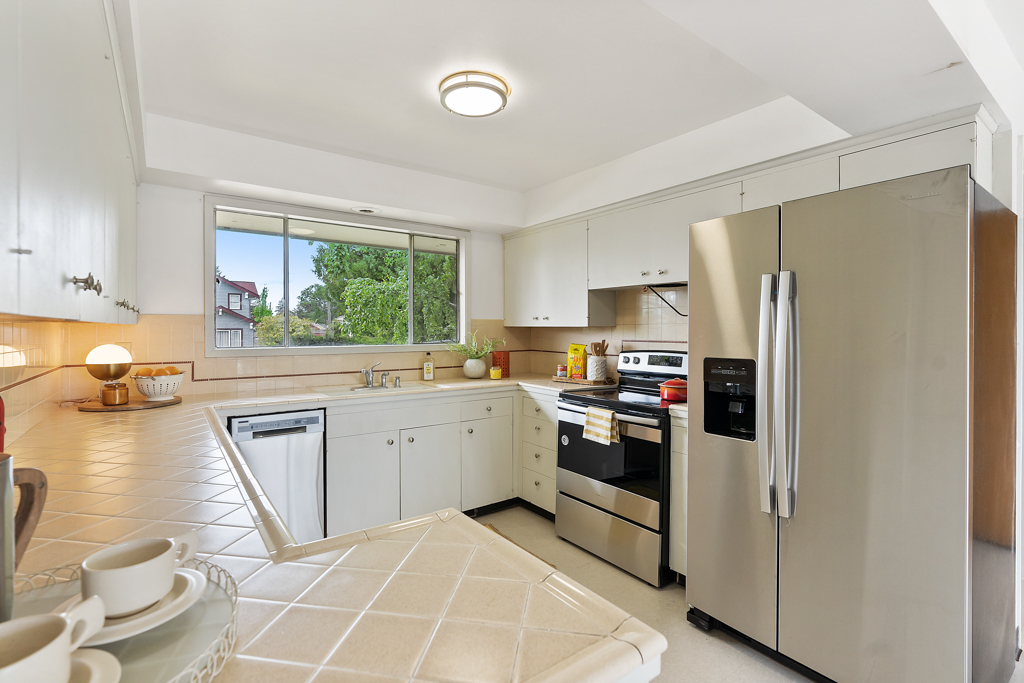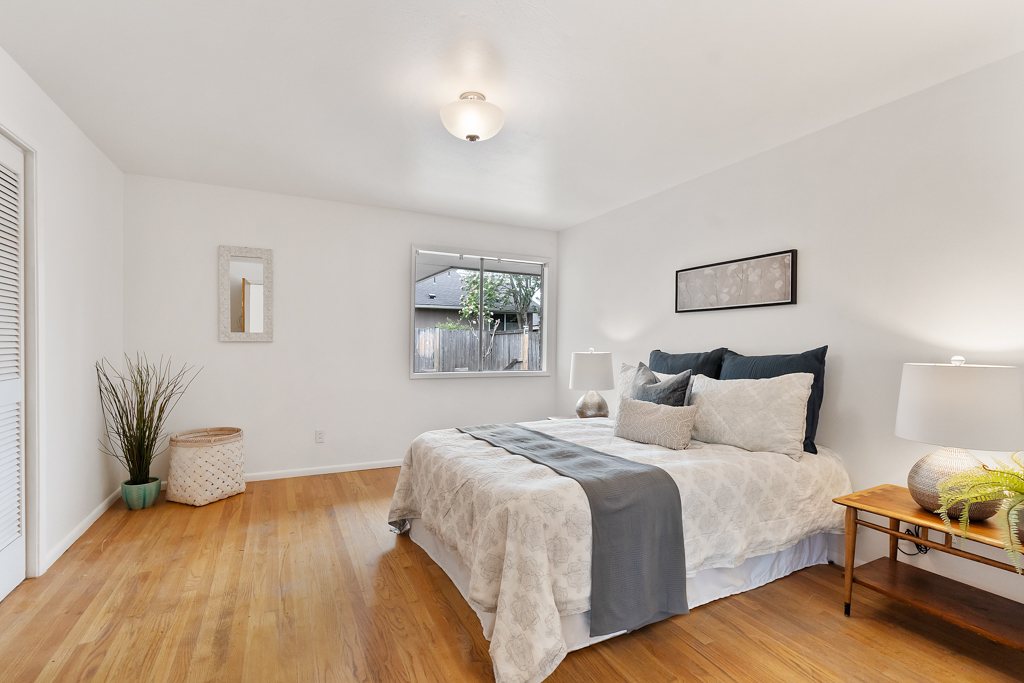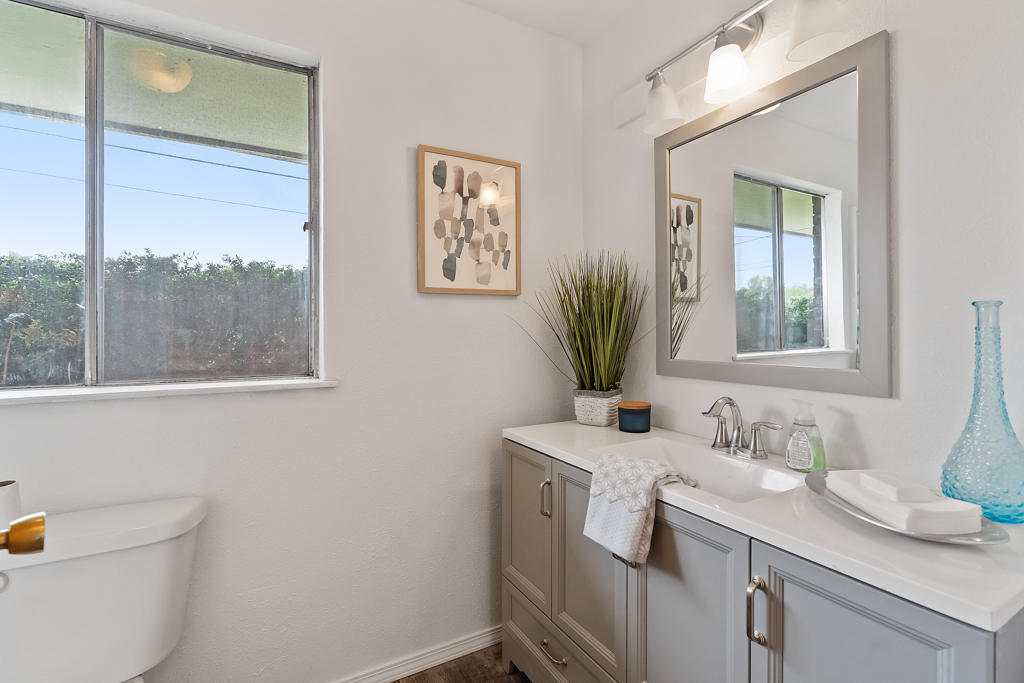 CALL/TEXT  Realtor Jenny Wetzel for more information (253) 381-9788 or email jenny@jennywetzelhomes.com