The level at which we have become accustomed to taking care of our pets has changed a lot over time. Modern day pet owners see their pets much more as "fur babies," and definitely apart of the family. The innovations and creations specifically made for pets has surpassed what I'm sure anyone 50+ years ago thought it may have and quite frankly to be a pet of a loving and caring owner may be one of the best lives to live! If you think of your pet as another part of your family, you for sure want to provide them with some of the best food, toys accessories and health-aid possible – and that is where you say hello to local small business owner Danette Knowles. Danette has been in business for over a decade right here in Tacoma, providing her customers and their owners the best products and service around!
Take some time to learn more about Danette, Wag Pet Market and how both have contributed to the health and wellness of pets all around Tacoma. Don't forget to stop by Wags Pet Market with your fur babies for whatever your four legged family member might need or even just to say hi!

What products and/or services do you offer? How long have you been in business?
Wag carries a large array of natural pet foods that covers a variety of needs such as:
kibble that is freeze dried, dehydrated raw, lightly cooked and frozen raw.

Healthy treats and chews.

Grooming aids ranging from organic shampoo to natural dental care.

Unique toys for dogs and cats.
Wag also has a huge collar selection ranging from trend setting to utility. Seasonal items such as life vests and hand knit wool sweaters are also available for purchase. Wag has been in business for a little over 17 years! Our first location was next door to Knapp's restaurant and then we moved across the street (2616 North Proctor) into our new much bigger location a little over a year ago.
How do we find you online? 
Wag keeps our customers up to date with all our specials, events etc. through our social media platforms: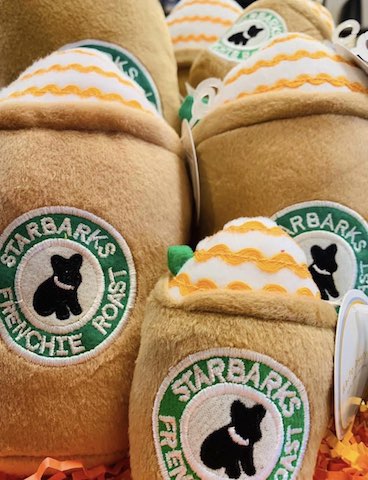 Why did you start your business? What is lesser known about your business that you wish more people knew? 
I started Wag because I love animals and I love the community I live in. I wanted Wag to feel like a second home to pet owners and lovers. A place where people could stop by on their dog walk, grab a biscuit from the treat bowl and visit their pets.I feel that Wag has accomplished that goal and it has given me so much joy, I have gotten to know so many amazing animals and the owners over the last 17 years. The relationships I have made with my customers and their pets have been a huge gift.
I would love for people to know that just because Wag is a boutique, that does not mean that we have higher prices. Wag has competitive pricing and in most cases our prices are lower than bigger stores and Internet pricing. One of the things that sets Wag apart from our competitors is our customer service and follow through, making sure the customer is taken care of is our biggest priority! Also, the Wag staff is continually doing training and ongoing education on pet nutrition and health. The health of our customer's pets is our priority.