It is easy to go to a large department store and buy things that really have no meaning or purpose for you. You'll spend the money and eventually lose the item or not treat it as important as it is because it was made for you. But when you take the time to search for items custom made with you in mind, they mean much more. Local artist and business owner Natalie Flores of Craft Your Mark has created an avenue for you to go down that allows you to spend your money with purpose and truly enjoy the things you buy. 
Bring back the importance and value of items in your life with a meaningful purchase from Craft Your Mark with them being made strictly with you in mind. 

What products and/or services do you offer? How long have you been in business?
Craft Your Mark specializes in wine glasses, scotch glasses, beer can glasses and pillows. Also, custom calendars, wall prints, and cards!  I just started my business January 1, 2020. So not too long, but it is something I've wanted to do for years and now that I'm graduated from college, I have the resources and time to devote my creativity into Craft Your Mark.
How do we find you online? 
While I work on finishing my website, instagram is my main source of engagement: @CraftYourMark_  and I take orders from there.
Why did you start your business? What is lesser known about your business that you wish more people knew? 
I started my business because I had a desire to craft and create new products but nobody to give them to! I would craft endless amounts of items for my friends and family but wanted to share my creativity with others. I love getting to know other creatives and seeing their creative process. I had no idea that my ideas would be this well received by others and I'm so thankful to be able to craft and create everyday to bring joy to others.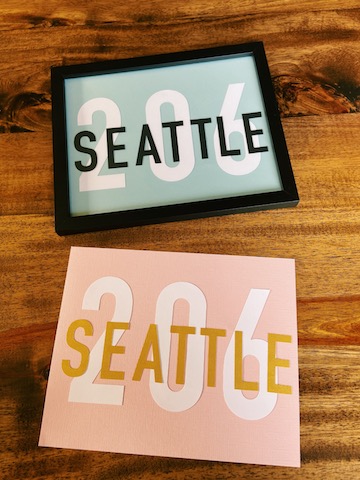 Something that is lesser known about my business is how much time and thought I put into each product. I find so much joy and it is a form of therapy to be crafting all day. I truly LOVE to craft and never view it as a chore or job!