Have you been considering selling your home? Maybe for months or even years and just haven't pulled the trigger? There are many things to do to properly prepare your home for sale. As you check off the items on your "To Do" list (in partnership with your Realtor), one of the last items to complete is professional staging. After many long hours and money spent, don't let it! Here are three reasons why staging your home, coupled with high quality photos and video, will more than pay for itself!
Highlights each space, not the smaller imperfections

Midway through de-cluttering, cleaning and touching up paint you might be feeling overwhelmed with the tiny things that continue to pop up. (click here for guidance on how to prepare your home for sale) If so, be reassured that this is completely normal! It's near impossible to address every imperfection before you sell. Staging furniture takes the buyers eye away from those smaller imperfections and helps them focus on the bigger picture.

Tell your story, it's not just a house

Remember that feeling you got when you bought your home? The overwhelming excitement of "Yes, THIS is it!"  Maybe you walked into the kitchen and you immediately thought of hosting Sunday Football events. Or strolled onto your back deck and smiled at the thought of sharing a bottle of wine with your partner, while watching the sunset. My point is, your home is often the foundation for the lifestyle you want to live. Staging allows buyers to envision themselves and the lifestyle they will live, when they buy your home.

Overcome Homebuyer objections before they even know they have them

Many of our homes in Tacoma, WA have unique spaces that are often considered wasted space unless buyers can SEE that these unique spaces can serve a purpose. Strategically placing furniture in each space will allow homebuyers to see how even small or highly uniques spaces, could work for them.
Now that you know how important staging is and what a positive impact it can have on buyers when touring your home, look to your Realtor for advice on who to use and what the key features and spaces you will focus on. Click here to learn more about How to Prepare your home for sale. 
Most Professional Stagers offer home sellers the option to pay for their services at the time of closing. Windermere also has a program (Windermere Ready Program) that will loan Home Sellers money to complete home projects before selling their home. If you are choose to partake in this program, you can utilize the funds to pay for professional Staging.
Here are just a handful of homes that were professionally staged with insight on the price escalations the sellers received. The success of the sale is not solely dependent on the professional staging and overall preparation of the home, but it without a doubt, made a difference and made the seller more money.
We sold this home in July of 2021 for $113,000 over the listed price. We listed for $600,000 and sold for $713,000. The seller received 12 offers and the winning included very competitive terms including a willingness to pay significantly above the appraised value. Beautifully renovated by the previous owners, the marketing and overall lifestyle conveyance was made complete with professional staging
Beautifully cared for (and almost 100% original!) Cottage home, located in the North End of Tacoma, sold for just shy of $75,000 more than the listed price. I wanted to showcase this property because there is a belief that homes that aren't newly renovated, don't see the return that homes that are. This is not true. The majority of our homes in Tacoma were built between 1900 and 1945. Their features and lifestyle deserve to be shown the attention as those that have been newly refurbished.
This one surprised us all, but in hind site, it makes sense. Listed for $495,000, SOLD for $713,000. Over a 30% price escalation from the original listed price; the seller received over 20 offers and the winning offer not only brought the price but terms the seller wanted. The unique Modern Architecture of this home in combination with being located in the Proctor Neighborhood of Tacoma, created the perfect storm for the seller. This house was being sold in an Estate and "as is". If you were wondering if properties that are being sold "as is" should be staged, the answer is "it depends". For this one is absolutely made sense and made for a very lucrative and pain free selling experience.
Below are BEFORE and AFTER photos of a home in Northeast Tacoma that I (Jenny Wetzel) prepared for sale. Both sets of photos were taken by professional photographers. each side-by-side set shows the huge difference that professional staging makes.The seller received an offer within 72 hours of listing this home and officially SOLD less than 30 days later. A huge success.
ENTRY – Staged vs. Unstaged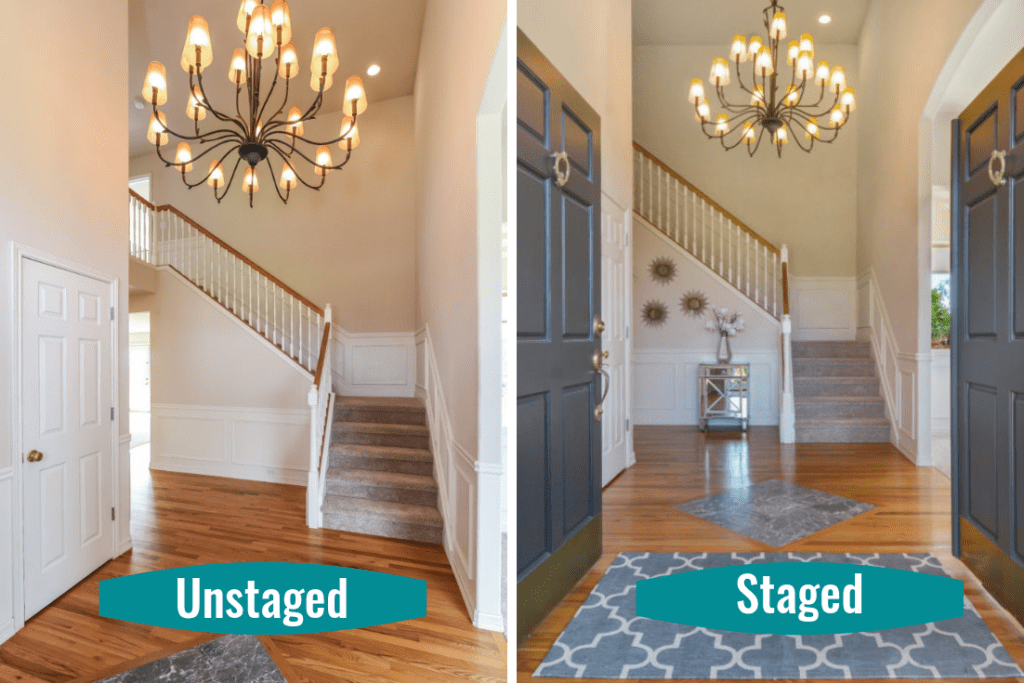 KITCHEN – Staged vs. Unstaged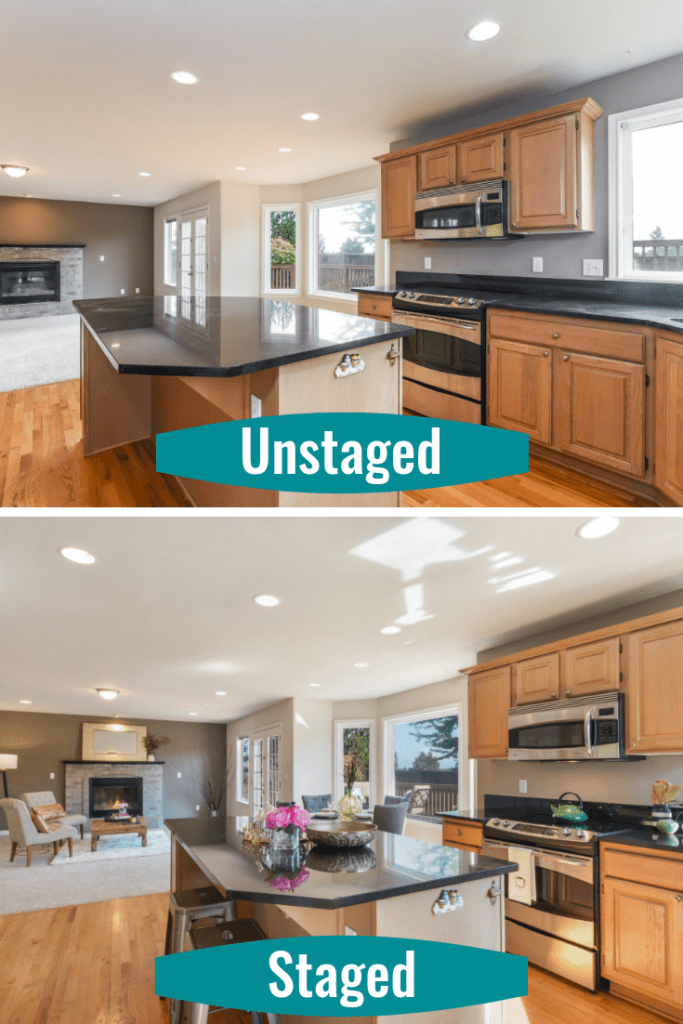 ---
FORMAL DINING – Staged vs. Unstaged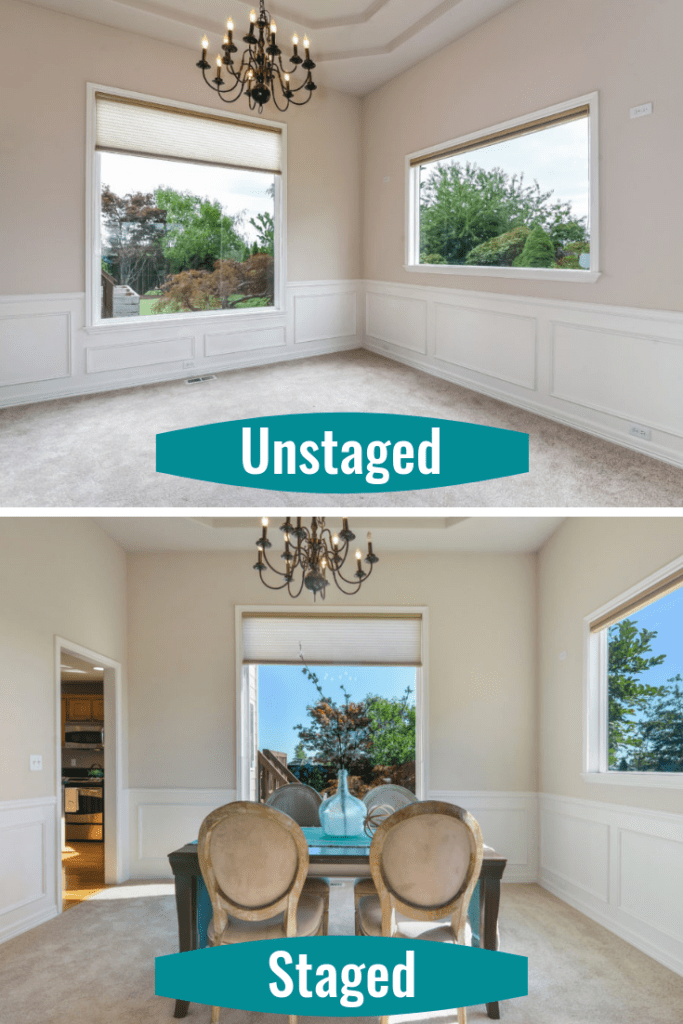 ---
MASTER BEDROOM – Staged vs Unstaged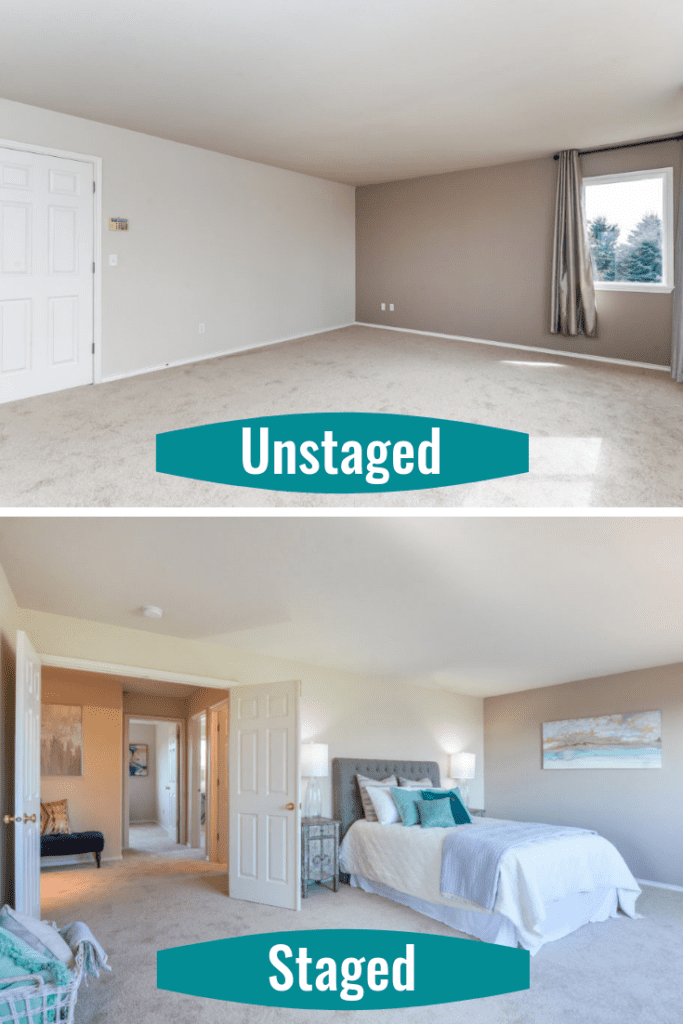 ---
BACK DECK – Staged vs. Unstaged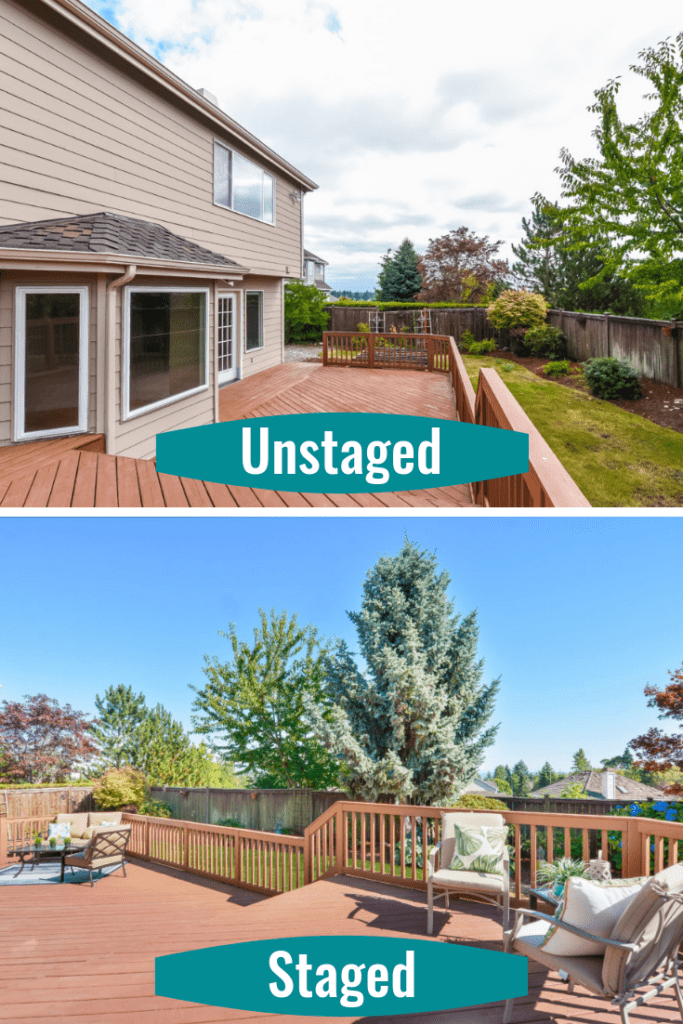 Are you considering selling your Home in the Greater Tacoma Area? Call/Text Realtor – Jenny Wetzel. (253) 381-9788. Jenny@jennywetzelhomes.com