Recent whole house refresh of this dramatic Mayer Built home resulted in a calm, inspiring retreat. Just one step from the garage into the mudroom an spacious great room. Main floor master suite & laundry for easy living! Mesmerizing views of the Olympic Mountain range, Sound and Narrow from large north-facing windows. 10′ ceilings new custom kitchen with Birth cabinets, hones quartz counters & high end appliances. Three gas fireplaces on main floor including one in master with deluxe spa bath & private balcony. Courtyard, office, bonus room + additional expansive finished space. It's all here for you!
PROPERTY FEATURES
Views fo Olympic Mtns & Narrows
Main floor master suite
Acacia hardwoods and new carpet
3 gas fireplaces
Renovated kitchen w/ new Birth cabinets & high end cabinets. Honed Quartz counters
Spa inspired master bath with radiant floor heat, towel warmer & rain shower!
10ft ceilings
Attached 2 car garage
Built in 2003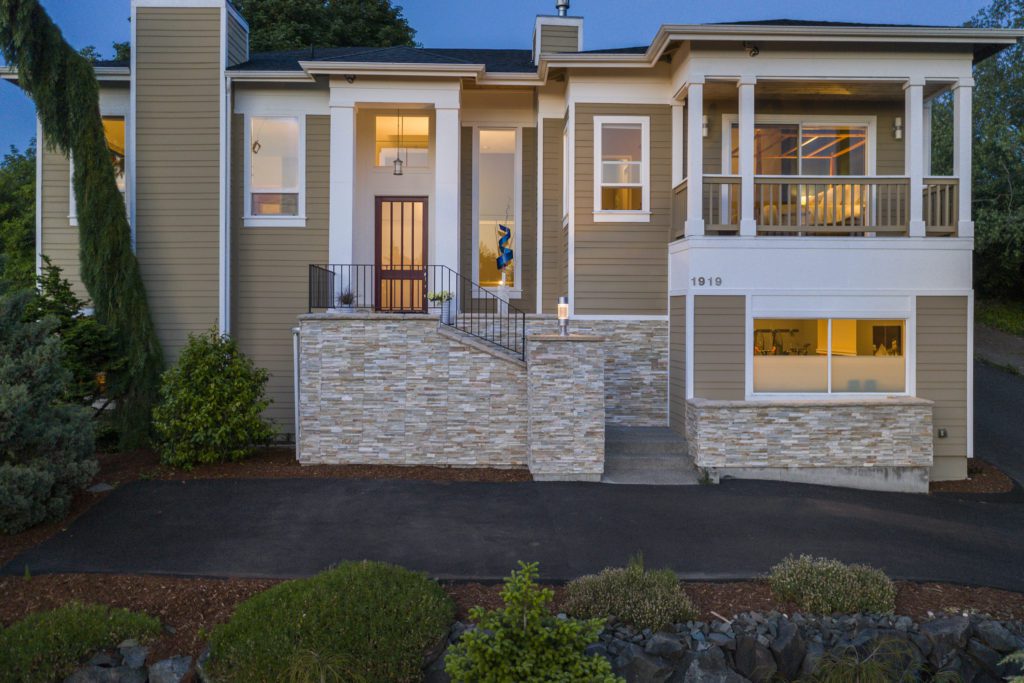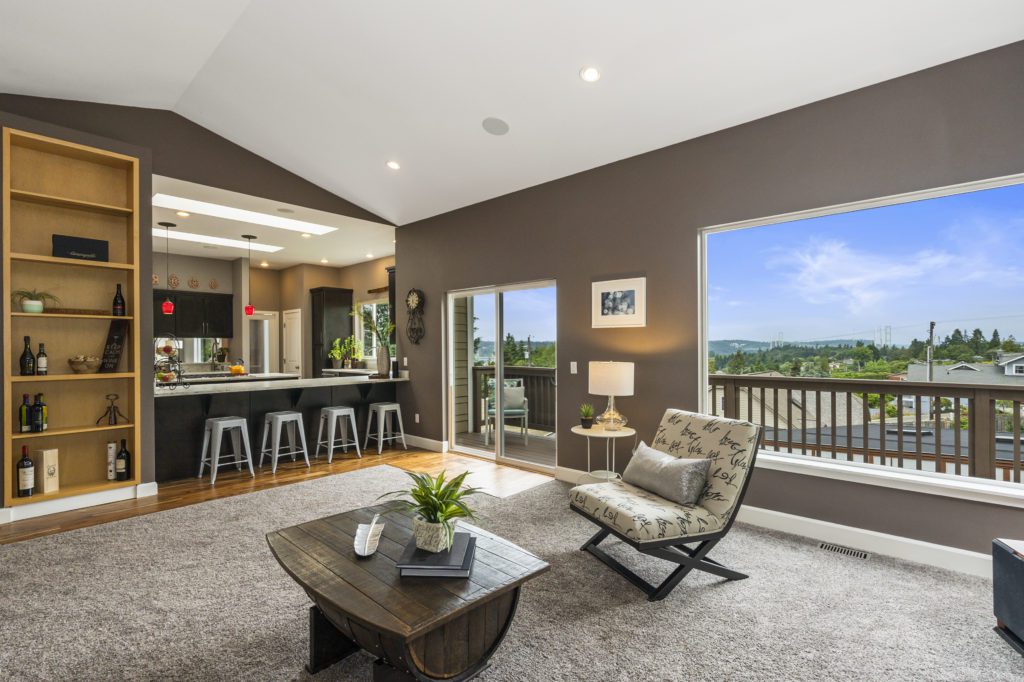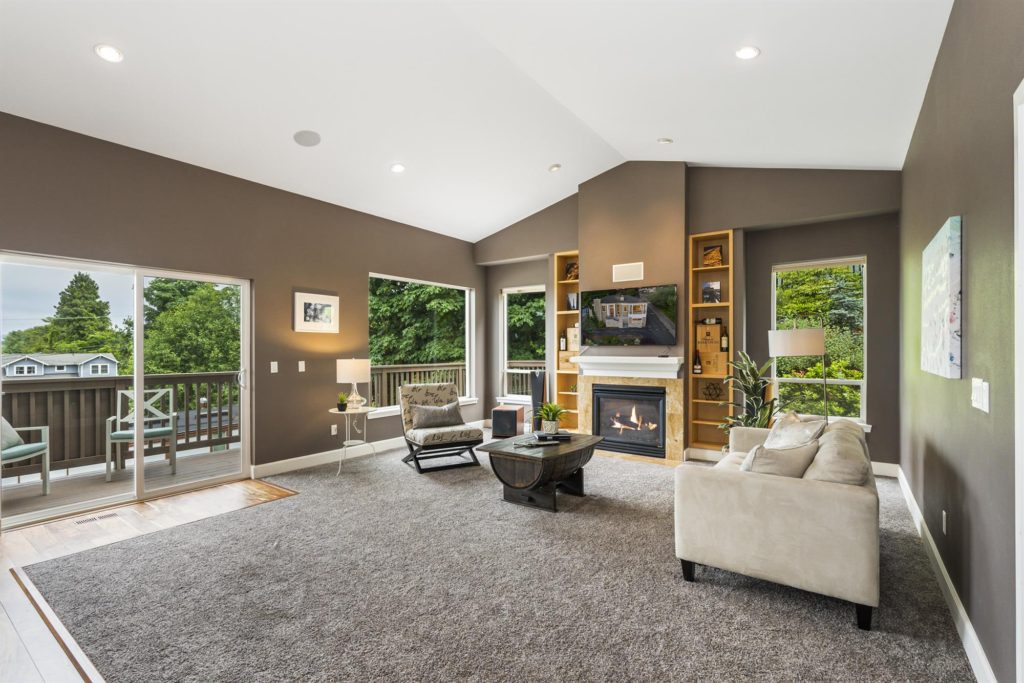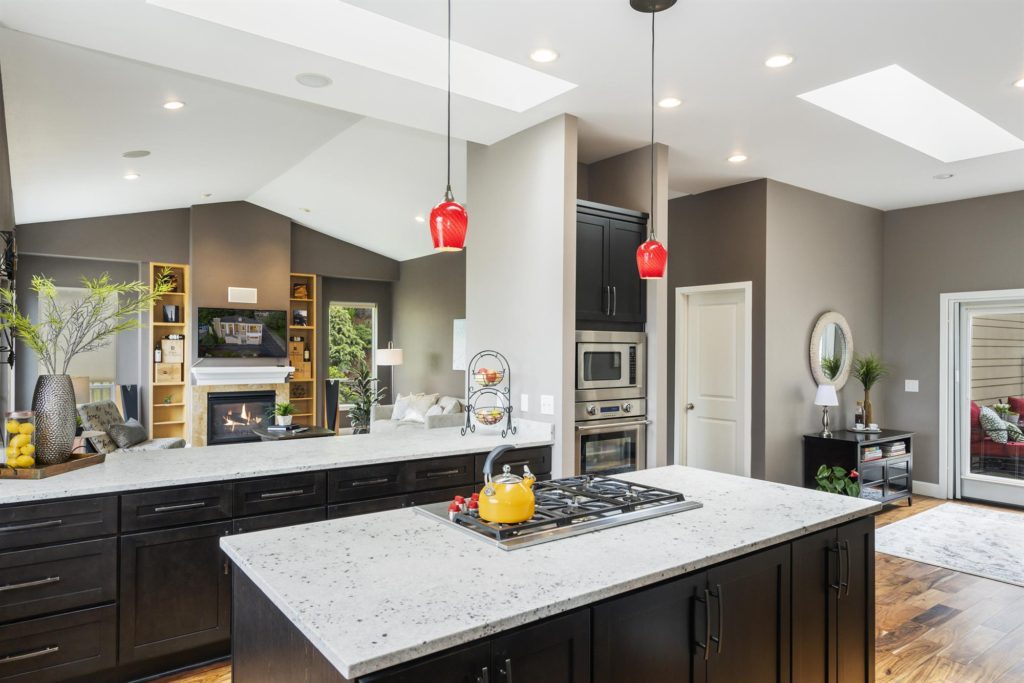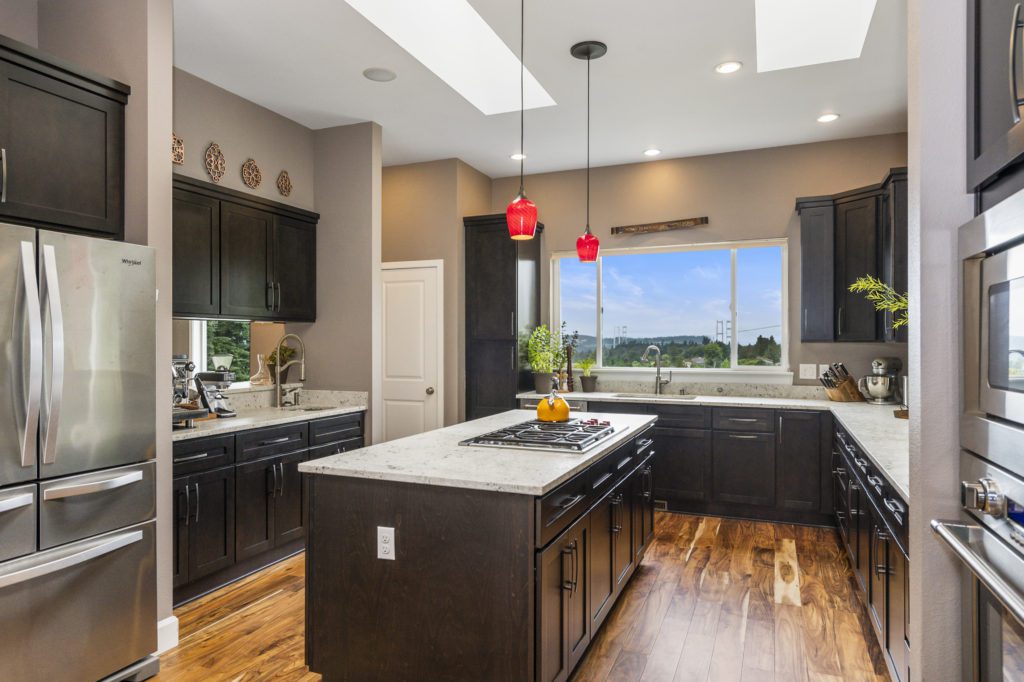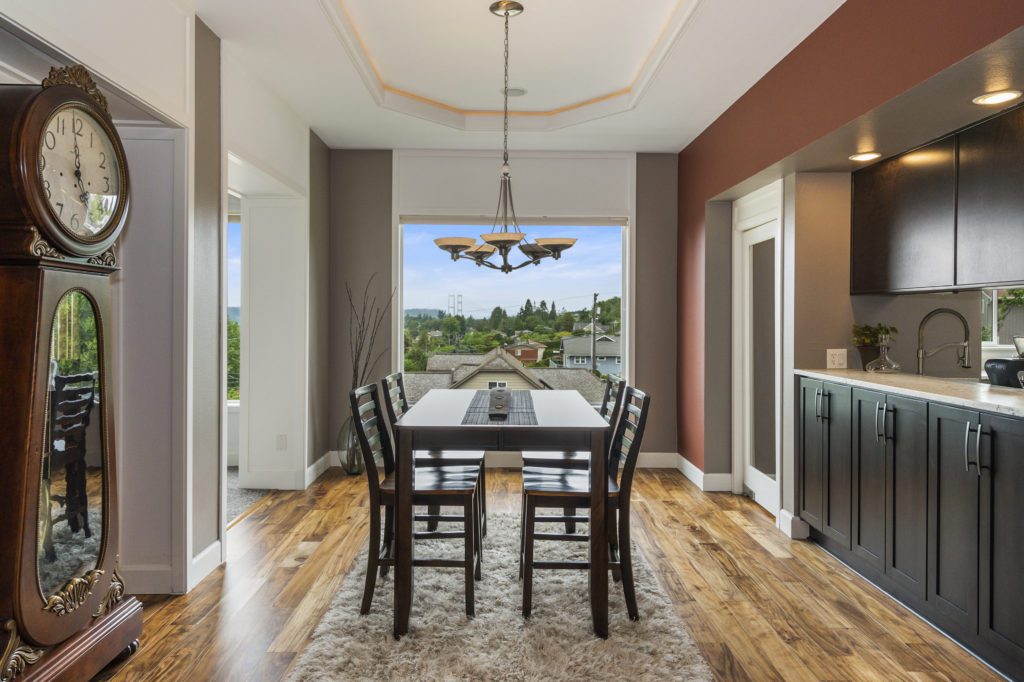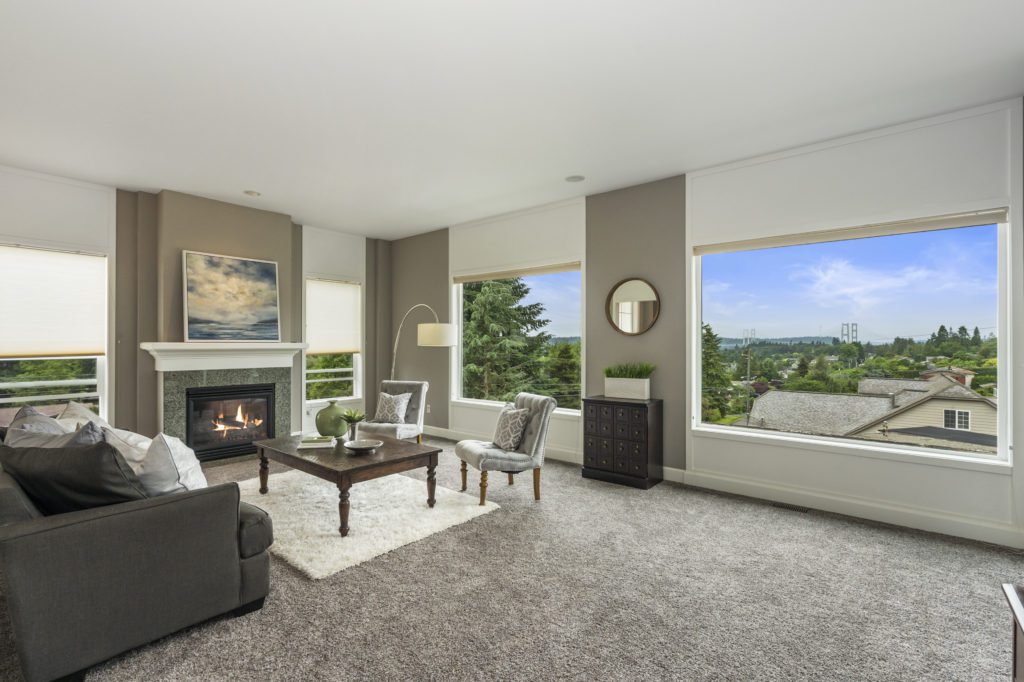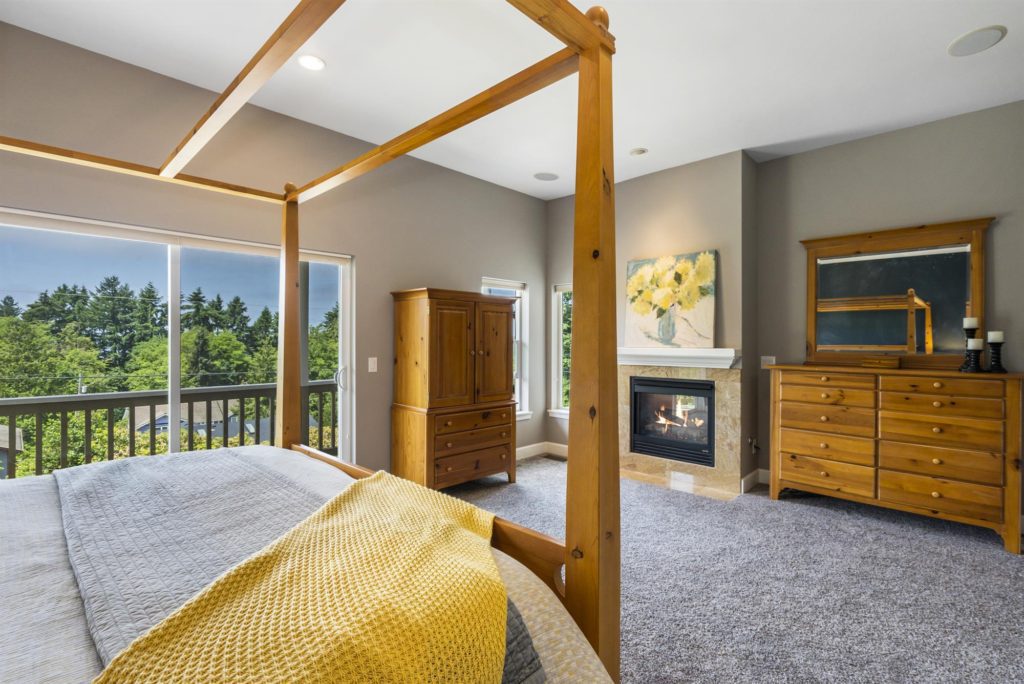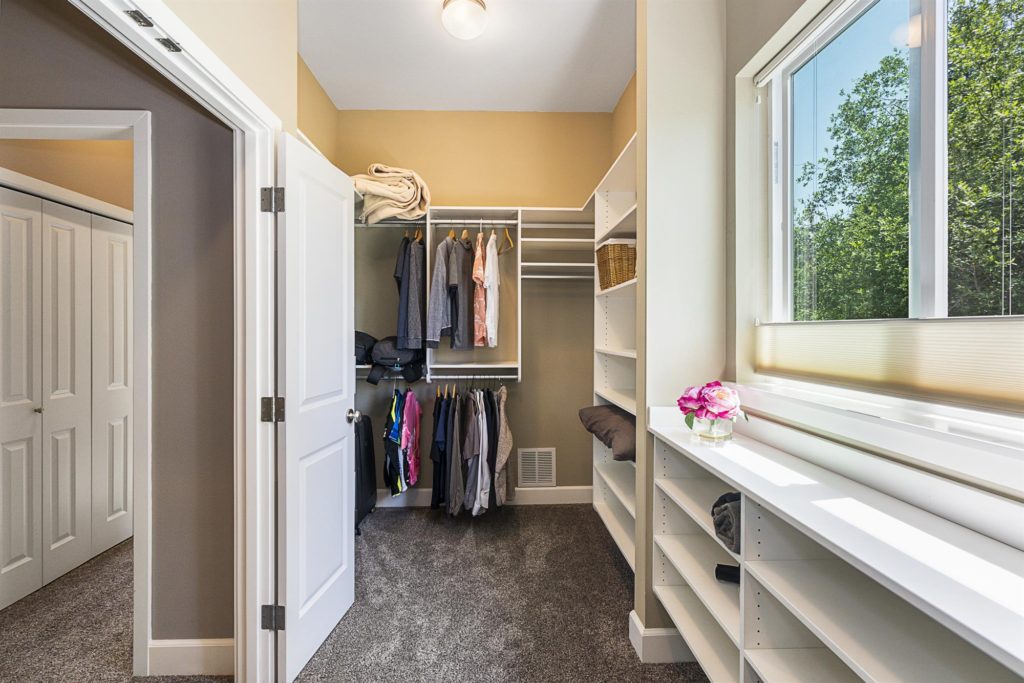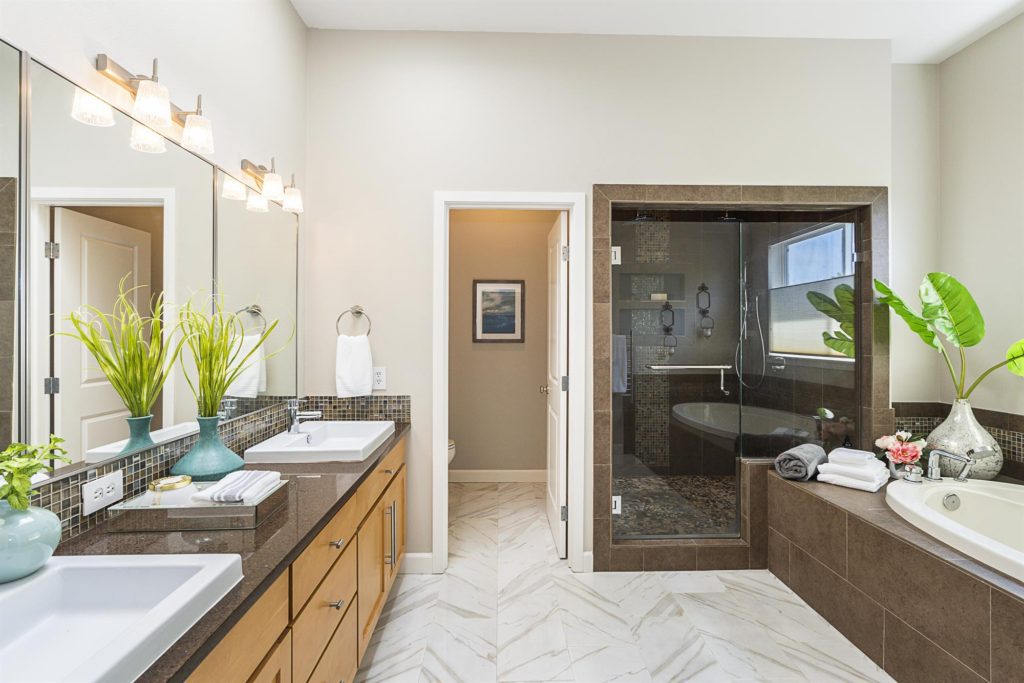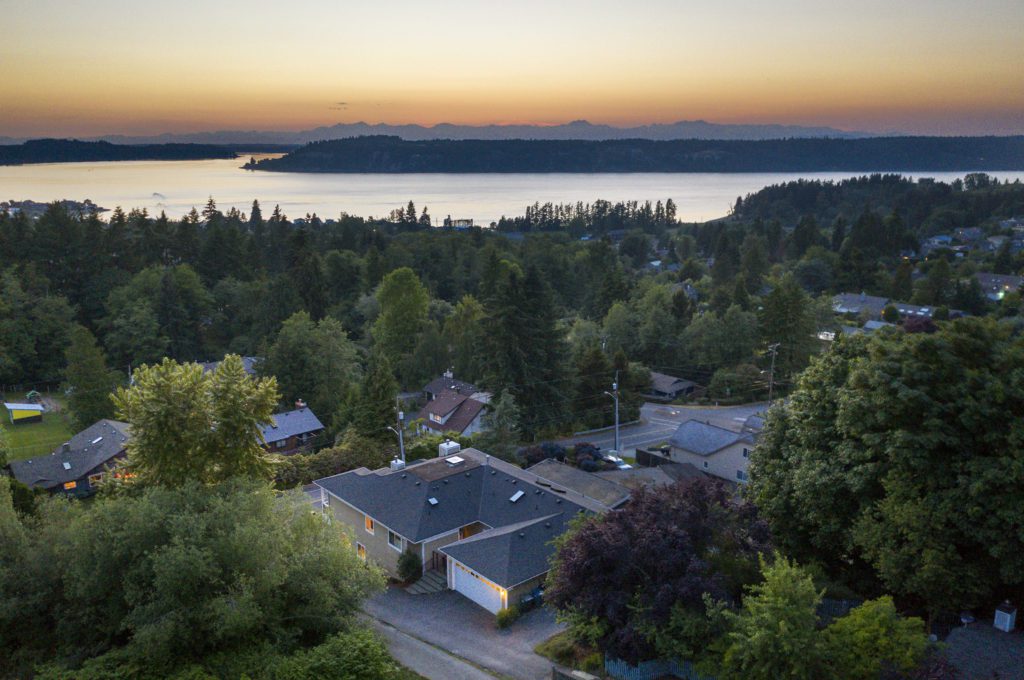 "The gardens have year-round color and flowers bloom between April and August at different times," share this home's sellers. "There are apples and Italian plums in the adjacent yard and you can often partake at will. You also have spectacular views from any of the front rooms of the house and even the rear family room, kitchen, and dining rooms."
This home's sellers are also particularly fond of the kitchen, and they've loved how cooking in the space is so easy in part thanks to the spacious layout. The bathroom is also another favorite spot, and perfect for pampering and wellness routines with the oversized shower, the wonderfully heated floors, and the heated towel rack.
Several premium appliances are also included with this home, including a Wolf 5 burner 36″ gas range and a custom down-draft vent hood; a DCS electric convection oven and microwave oven; a Whirlpool refrigerator; and a Jenn-Air dishwasher. All of these appliances are only about one year old, and were selected for their high quality and performance. The sellers also installed a flow restrictor on the water main and put in a better shut-off valve in the crawlspace.    
At 1919 Sunset Dr University Place, you're in a prime UP location that promises access to both city conveniences and stunning outdoor spaces just minutes from home. Here are the 5 favorite amenities that this University Place gem is close to:
1. Whole Foods
Located just a 4-minute drive away from this home, having Whole Foods so close makes it easy to go grocery shopping or just stop by their incredible deli and grab something quick (and delicious) for dinner. (Or stop by for picnic supplies before heading to Chambers Bay or Titlow Park!) Nestled right along Bridgeport Way, Whole Foods is on the same street as several other shops, restaurants, services, etc. making it a convenient stop when you're running errands.
2. Harbor Greens
Harbor Greens is less than 1 mile from home (just a 2-minute drive!), and this local market is dedicated to offering the finest fresh foods and ingredients around. They have an in-house butcher, a full-service deli, incredible fresh produce, fresh cut flowers, plants, and much more. They're all about buying as much local product as possible, and they make a point to support our local economy in all that they do while having the smallest carbon footprint possible.
3. Titlow Park
Featuring 75 acres of waterfront bliss, Titlow Park offers dreamy views of the Puget Sound and Tacoma Narrows Bridge. "Titlow Park is also an amazing place just to walk around, take pictures, enjoy the sunset, or take the dog," share this home's sellers. "For bike riding, it's a great launching point for anywhere in Tacoma, Gig Harbor, Dupont, and beyond."
Not only can you enjoy exploring the beach, but there's a playground, a sprayground (perfect for cooling off during the summer!), picnic facilities, trails, sport courts, parking and more.
4. Boathouse 19
After working up an appetite at Titlow Park, Boathouse 19 is just a few blocks away at the Tacoma Narrows Marina. Dine out on the patio and take in views of the waterfront, and choose from an extensive seafood-focused menu. They're got fantastic happy hour deals in addition to their large lunch and dinner menu, and they even have a gluten-free and special kids menu.
5. Sushido
Just a short 4-minute drive from home, Sushido is a favorite local restaurant of this home's sellers. Serving both sushi and teriyaki, you'll find everything from special sushi rolls and nigiri to teriyaki combos, making it easy to please everyone in your party.
You're also surrounded by several other dining options, and this home's sellers have a few more tips for those in the neighborhood: "We equally love going to Primo on 6th, Wildfin in Ruston, or any of the downtown restaurants. All are close and easily accessible. …The nice thing about where we are situated is that you can dine in Gig Harbor, on 6th Ave, in Stadium, or on Ruston and all of these are 10 minutes or less away."
TEXT/CALL Realtor Jenny Wetzel @ 253-381-9788