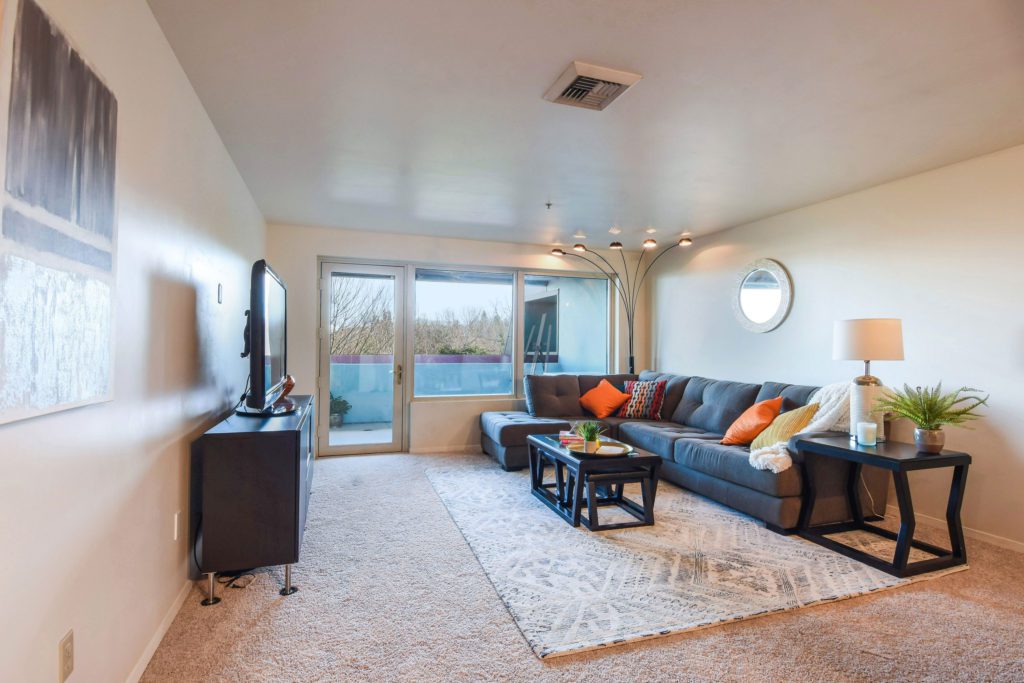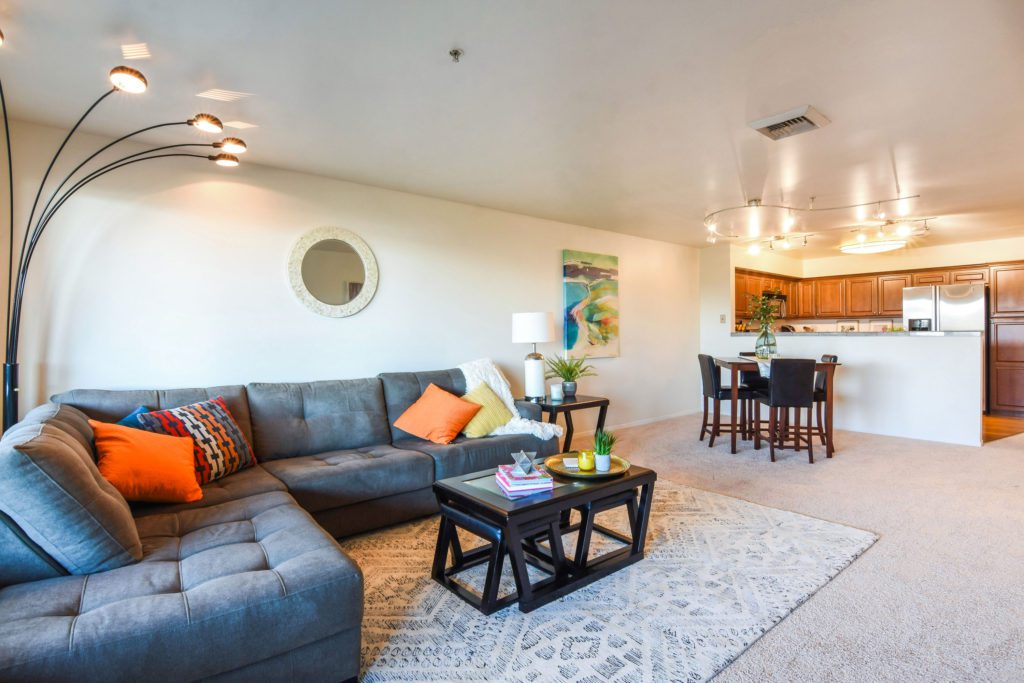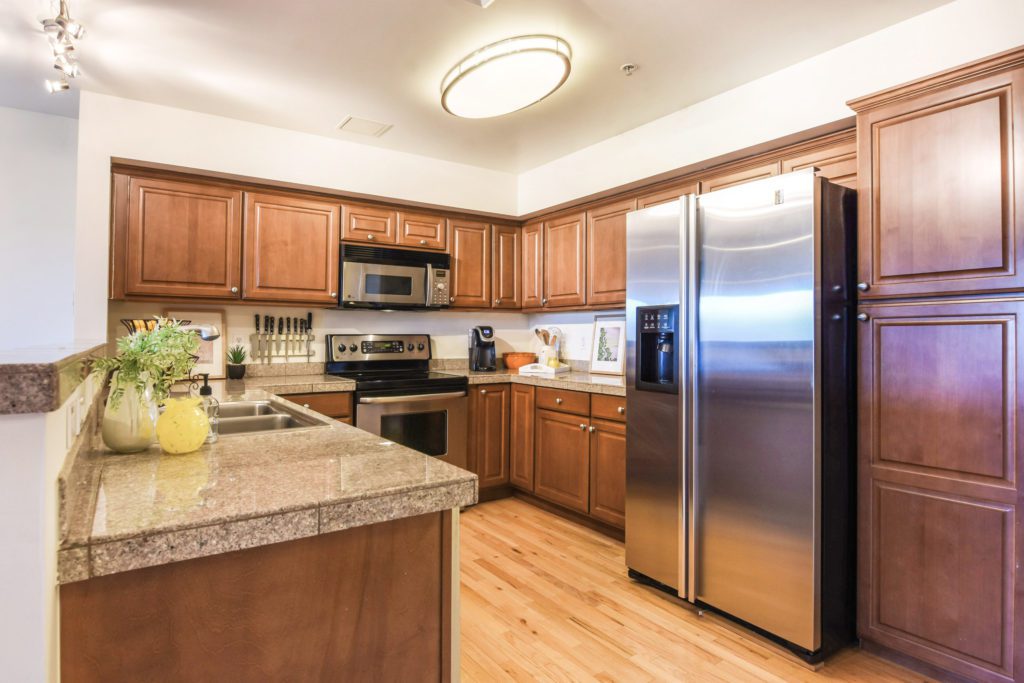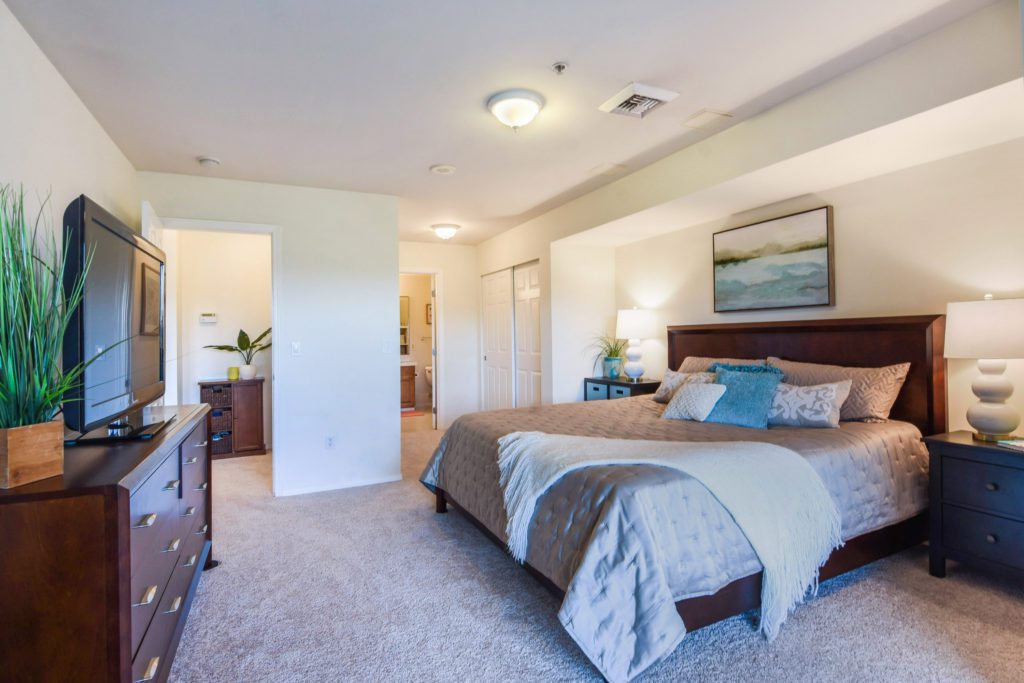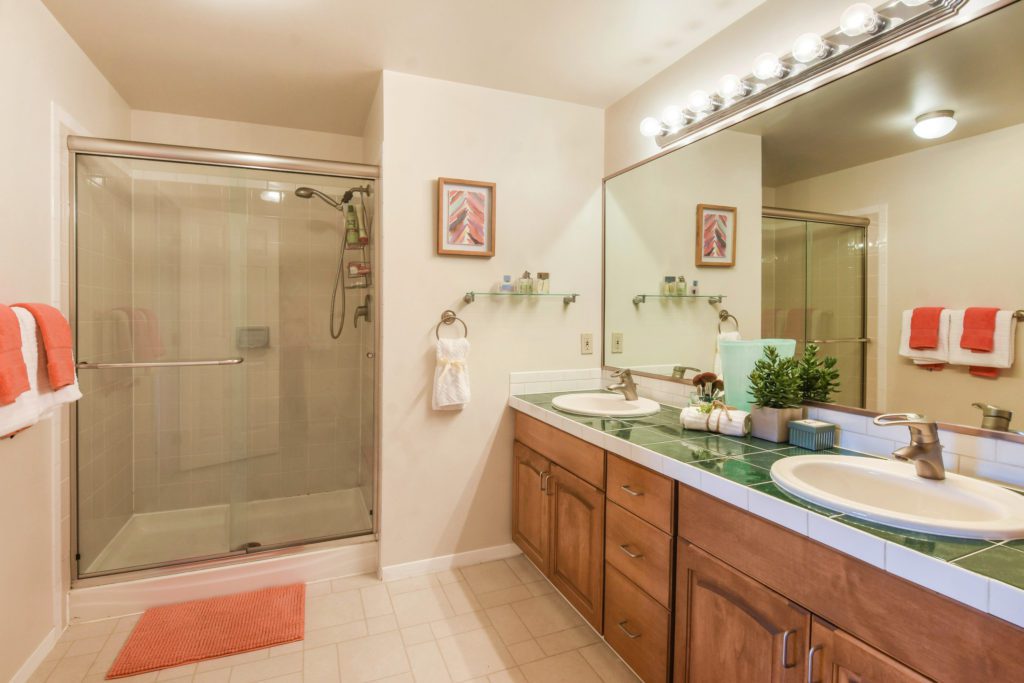 Situated a mile above the two busiest districts in Tacoma, you'll never lack things to do when you live in the Pacific Towers Condos! Museums, eateries, breweries, shops and the hub of the city's community transit center, all at your fingertips! Appreciate the recent paint, new carpet, timeless layout with extra large private master suite, spacious 224 sq ft balcony, great room, liberal sized kitchen, stainless steel appliances. 2 parking spots and additional storage space.
2 bedrooms
1 full bathroom + one 3/4 bathroom
1,303 square feet
Built in 2002
1 parking space in common garage + 1 space outside.
Forced Air and A/C!
Offered for $265,000
3 Fact – Why is this Tacoma Condo better than the rest?
Large 200+sq ft balcony, where you are allowed to BBQ! ????
Over 1,300 sq ft of living space +2 bath + A VIEW for UNDER $300K (where else can you find this?)
The rental cap is not yet met for the condo. It can be your HOME or INVESTMENT PROPERTY.
Downtown Tacoma Living
You maybe wondering what life would be like, living just above the Dome District and Downtown Tacoma – you may eat out more! But, working off those extra calories when traveling to and from your favorite restaurants, eaters, bars and fashion stores. Here are a few of my favorites:
Cocktails, Crepes and Clothes
En Rama – Cocktail lounge. If you're craving great food and fancy drinks, while not feeling guilty about untucking your shirt and putting on your flats after a long days of work – come here. Chris Kiel (Previous owner of 1022 and Hilltop Kitchen) knows what he's doing. The ambiance is just-so and the service hasn't wavered for me on any of my visits. You can't go wrong with any of their menu items and I love a good "Old fashion".
SAVOR – Creperie! One of my favorite comforts of life is breakfast for dinner. Treat yourself to one of the best breakfast (or dinner!) items. I usually wind up satisfying my sweet tooth with the "Warm Mix Berries" but if I'm compelled to keep it healthy, I'm fully satisfied with Egg and Avocado. Several vegetarian and vegan options are available.
SATORI – My favorite Clothing boutique! Clean, friendly and stylish (duh). The store is relatively small, which I really enjoy. I can be in and out in 30(ish) minutes and appreciate the variation in style from sexy, conservative and casual to business.
Public Transportation, Museums & More
The best part of all is you can use public transportation to get around to all the wonderful places downtown! The Tacoma Link light rail is currently a 1.6-mile light rail line starting at the Tacoma Dome Station and ending at the Theater District on South 9th Street – and is free to ride! The city is currently working on an expansion plan with construction finalizing in 2022. This project will more than double the current length and will reach new destinations like the Old City Hall, the Stadium District, Wright Park and the Hilltop communities. Check here for link updates! Are you planning to attend a Sounders or Seahawks game in the future? Catch the Sounder Train at the Tacoma Dome Station northbound to Seattle – it's convenient, cheap (about $5 to ride) and less of a hassle than sitting in I-5 traffic for events or commuting! Both the light rail and train are just a mile away!
This location is amazing! Easy freeway access to I-5 North and South. The Tacoma Mall  is 10 minutes away, not to mention 24 Hour Fitness, Safeway and several banks/credit unions just 5 minutes away. There are dozens of restaurants within a little more than a mile down Pacific Avenue. The University of Washington Tacoma is also down the street, along with LeMay – America's Car Museum, Tacoma Art Museum, The Museum of Glass as well as the Washington State History Museum. In the spring – fall, Downtown also offers a fabulous Broadway Farmers Market every Thursday. It starts in May and stays open through October.