A lot has changed in Tacoma over the past few years; new buildings, housing, shopping, dining and recreation all add to what's been happening in our city lately. Plus, with more affordable housing options compared to Seattle, a flood of home buyers have joined our neighborhood in recent years. However, a big change we've been watching overtime is how quickly home prices have appreciated in our area. Tacoma remains as one of the hottest real estate markets across the country. In 2015, the average home price in North Tacoma hovered around $350K. Today, the average home in North Tacoma costs ~$650K. Homes worth $650K throughout the past six years looks quite a bit different per year. Here's what $650K could buy in North Tacoma from the years 2015 through 2021:
2015: $675,000 
A signature Dutch colonial home with views of Commencement Bay, Mount Rainier and the Olympics. Move in ready and beautifully updated throughout while keeping it's 1916 charm. Gourmet kitchen, finished basement (with it's own kitchen and living quarters) + a small backyard complete the home. This home sold in 2021 for $1.3 million. Almost double for what is sold for six years ago! 
4 bedrooms
3.25 bathrooms
3,883 sq ft
7,200 sq ft lot
Built in 1916
Sold in December 2015. Listed by RE/MAX Professionals in 2015. MLS# 862593.
2016: $643,763
A classic stucco Tudor in the heart of the Proctor neighborhood. Cherry wood floors, gorgeous gourmet kitchen, a finished basement plus a two-car detached garage and a fully-fenced backyard. Many of the original features were preserved and tied into the modern updates. Very similar specs as the 2015 home, minus the view. 
4 bedrooms

3.25 bathrooms

3,697 sq ft

7,200 sq ft lot

Built in 1928

Sold in July 2016. Listed by RE/MAX Professionals. MLS# 970205
2017: $675,000
Large craftsman home adjacent to Puget Park. This home needed some interior updating and does not have a yard, but nonetheless, it's still a beautiful home. The outdoor space is great for entertaining and features a multi-level deck and patio space. This home also featured a small wine cellar. 
4 bedrooms
2.5 bathrooms
3,968 sq ft
6000 sq ft lot
Built in 1890
Sold in August 2017. Listed by Coldwell Banker Bain. MLS# 1155868. 
2018: $642,007
A stunning and unique 1920's Mediterranean style home with a large in-ground pool. The interior was dated and the kitchen was much smaller than the homes featured in the previous years. This home has a two-car detached garage plus RV parking. The home sold in four days and went over the list price by ~$40K.
3 bedrooms
1.5 bathrooms
2,166 sq ft
6,000 sq ft lot
Built in 1920
Sold in March 2018. Listed by Windermere Professional Prtnrs. MLS# 1242243.
2019: $650,000
A pristine Craftsman home featuring a charming covered porch, modern interior upgrades, original fir flooring and original millwork. The mature landscaping and manicured lawn gives this home a ton of curb appeal. The cons of this home: the bedrooms are much smaller and have pitched ceilings and no basement (like the other homes). This home has most likely appreciated ~$100K since the date of sale.
3 bedrooms

2.25 bathrooms

2,136 sq ft

6,000 sq ft lot

Built in 1911 
Sold on 10/7/2019. Listed by Coldwell Banker Bain. MLS# 1517597.
2020: $647,000
Remodeled craftsman home with a charming covered porch within walking distance to the Proctor District's amenities. This home has many modern upgrades while keeping the integrity and original custom built-ins. This property is the smallest lot size so far, and the home is very close to its neighbors. This home sold in ONE day. 
3 bedrooms

1.75 bathrooms 

2,804 sq ft

4,800 sq ft lot

Built in 1925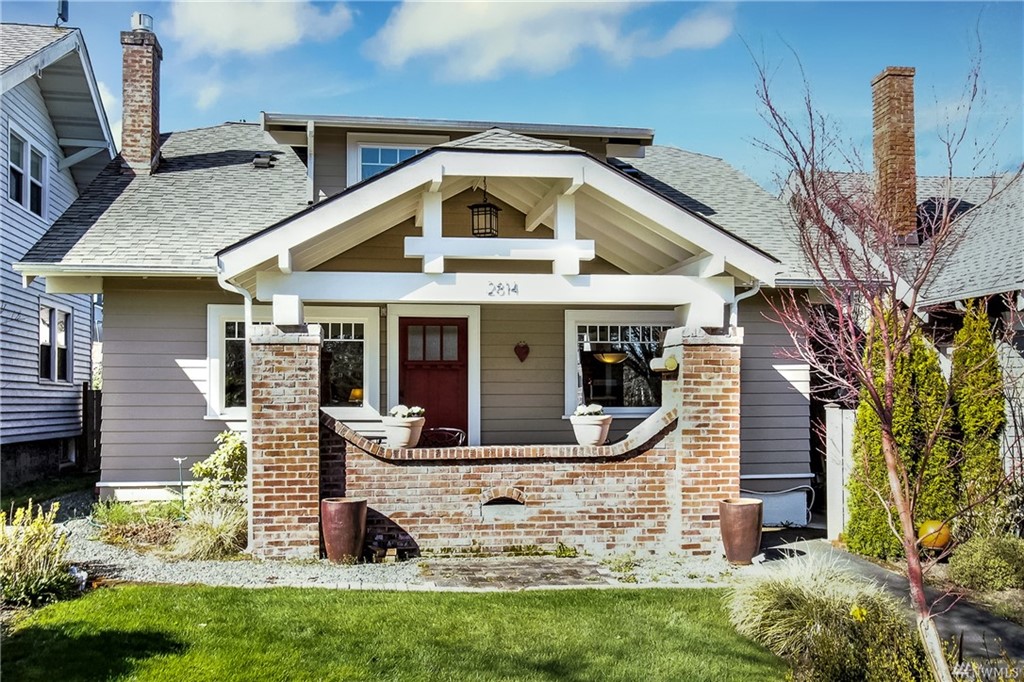 Sold on 4/24/2020. Listed by Coldwell Banker Bain. MLS# 1579068.
2021: $675,000
Quaint Victorian home that sits above street level. This home is the smallest when compared to the others on the list. The biggest difference is the lot size of this home. At less than 4,000 sq ft, this home does not have a large outdoor space and needs some interior updating. However, the interior is light and bright and features original fir floors and millwork.
4 bedrooms

1.5 bathrooms 

1,870 sq ft

3,675 sq ft lot

Built in 1895
Sold in August 2021. Listed by Windermere Chambers Bay. MLS# 1812241.
Interested in learning more about the changes happening in Tacoma CLICK HERE.
If you live in North Tacoma and are curious what your home is worth, CALL/TEXT Realtor Jenny Wetzel (253) 381-9788 for a complimentary market analysis.