The April 2021 Market Update is here! Every month we compile the data from the following counties: Pierce, Kitsap, Thurston & King. The data is pulled directly from the Northwest Multiple Listing Service. Don't see your local area? Let us know, we are happy to run a market update report tailored just for you!
COUNTY UPDATE:
We started Q2 with significantly more inventory on the market when you compare the month of April to the past 12 months- hooray! With that being said, the number of homes on the market remains inadequate in terms of a balanced market. In an ideal real estate market, there would be roughly 4-6 months of inventory. While the supply of homes in the Greater Puget Sound region is nowhere near the balanced market marker, some neighborhoods in Pierce County saw 3+ weeks of inventory for the month of April. If you are considering buying a home soon, this is good news for you!
SPECIFIC AREAS: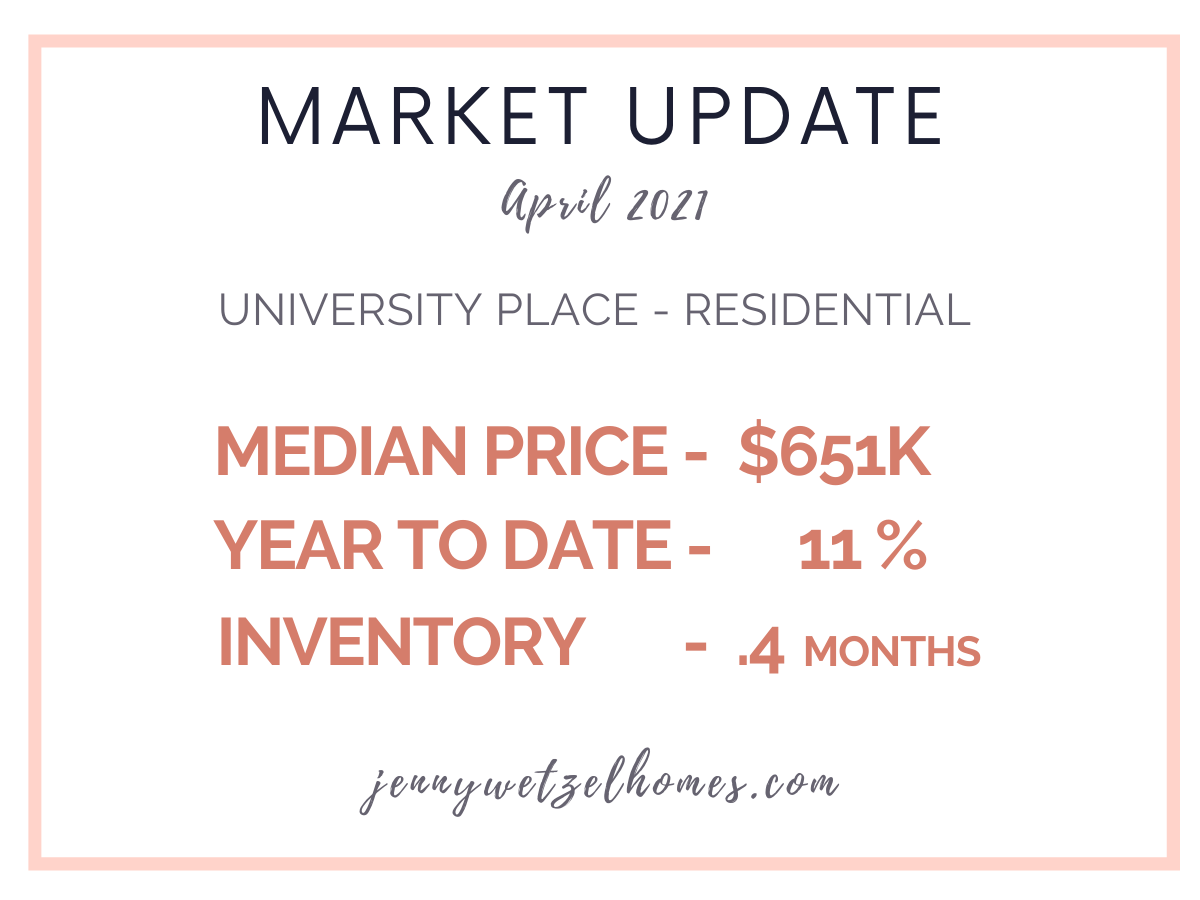 University Place hovers just below two weeks of inventory on the market. The overall year over year appreciation is 11%, however the median price is up $50K compared to the month of March.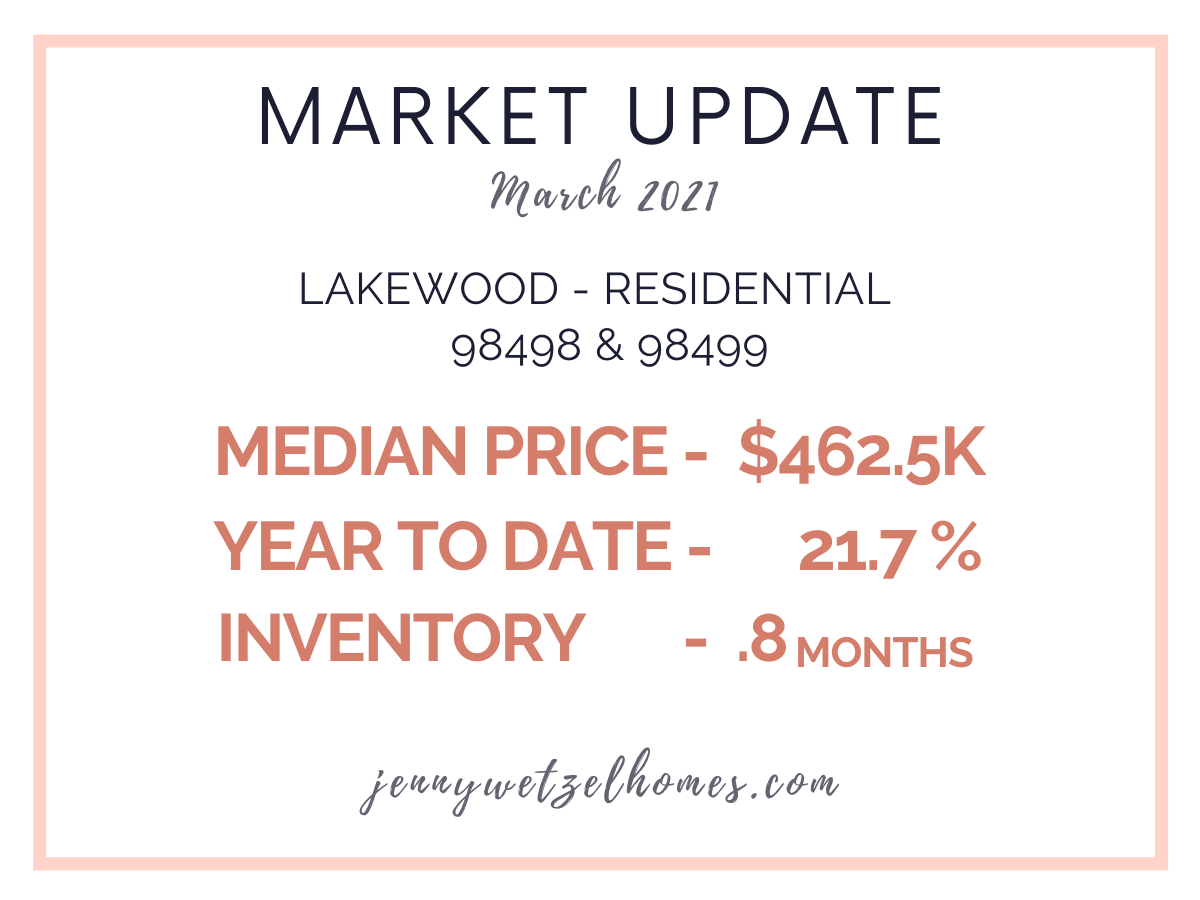 Lakewood had the largest amount of inventory for this month with just under four weeks of homes on the market! Is a shift happening in the market? We'll keep you posted.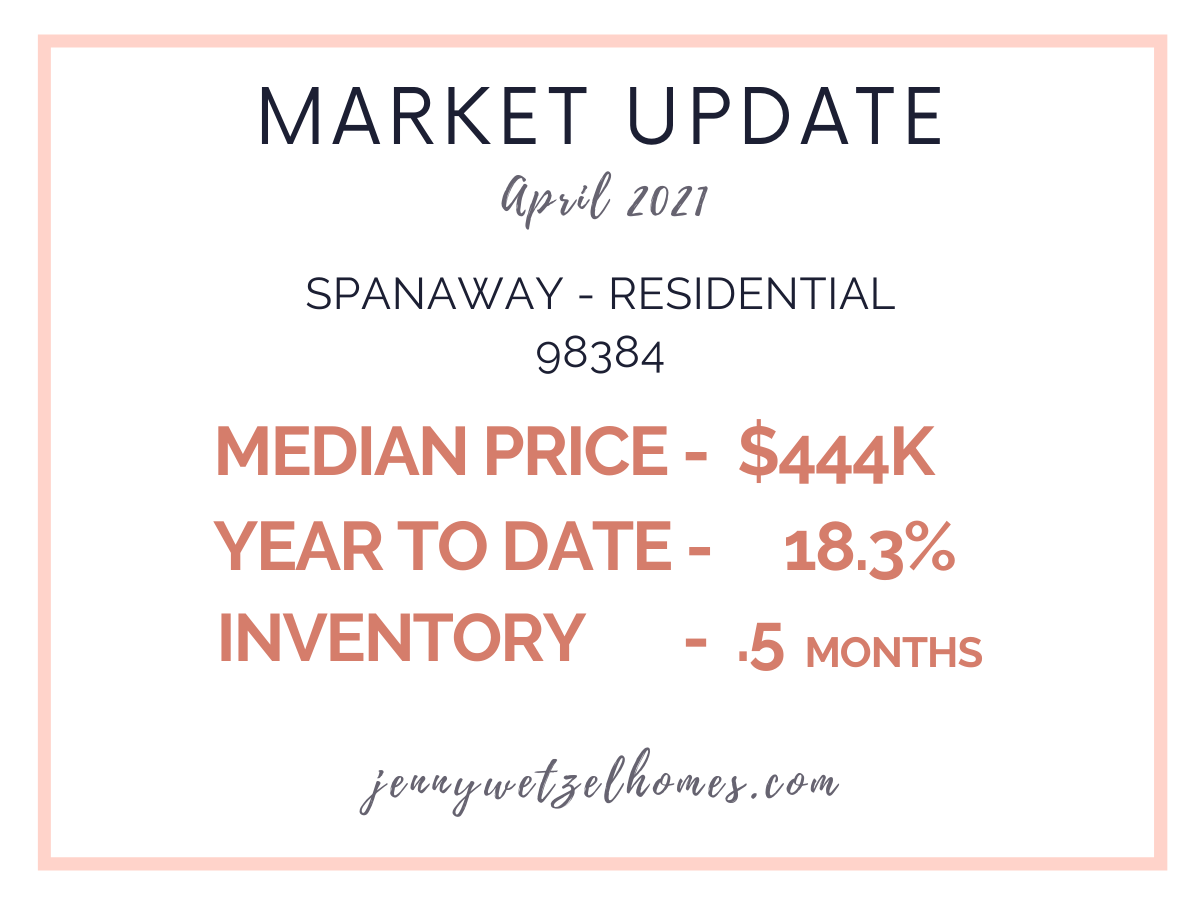 Spanaway had very similar numbers for April as the area did in March. This area remains as an attractive market for first time homebuyers due to the more affordable price point.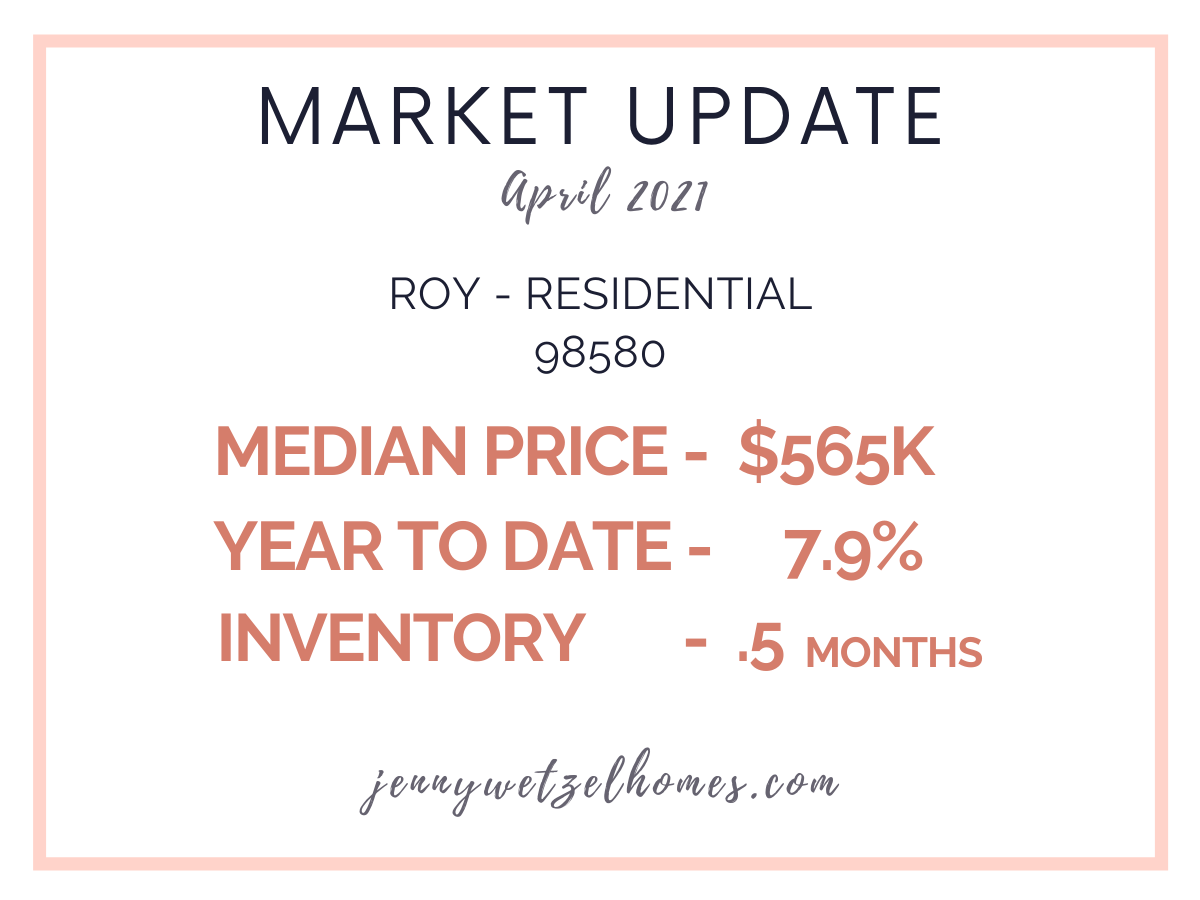 The median home price in Roy increased by $150K from March 2021. With that being said, the year over year increase is 7.9%, which is less than the overall average in Pierce County. Roy has a wide variety of lot sizes and home styles, which makes the area's numbers fluctuate monthly.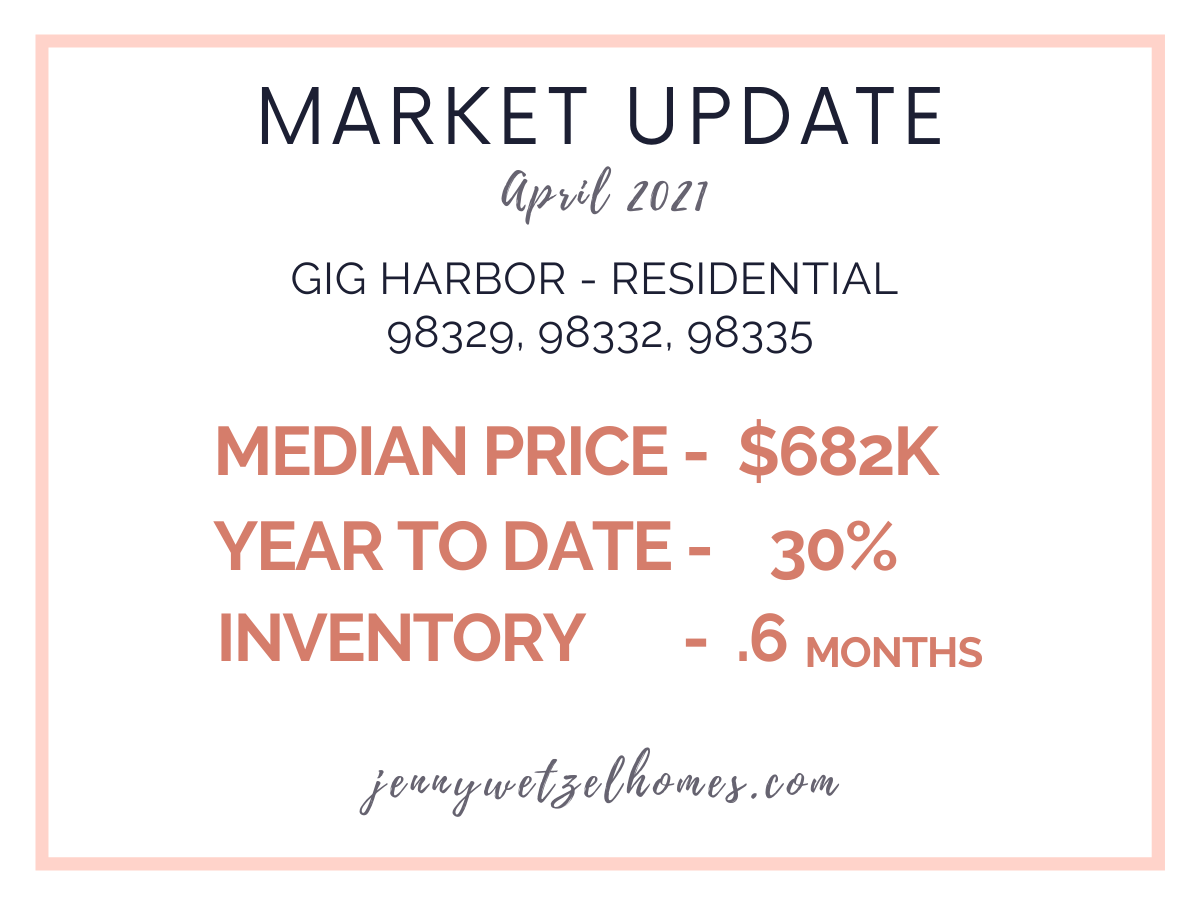 The Gig Harbor area continues to increase rapidly in median home price and appreciation year over year. In April, this neighborhood saw a 30% increase year over year- which is almost double the Pierce County average.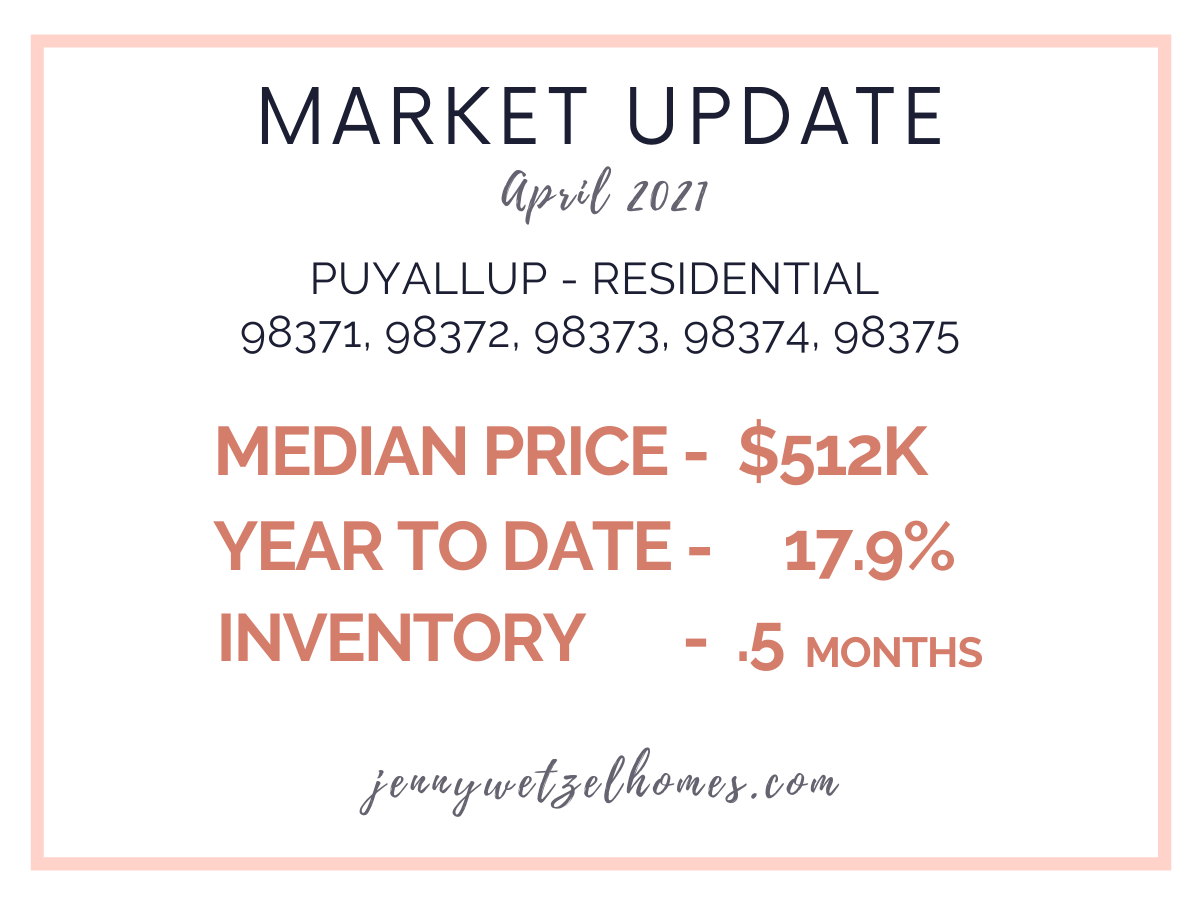 Puyallup continues to climb in median home prices. This area (overall) is above the $500K median home price once again this month. Some zip codes saw a median price of over $600K.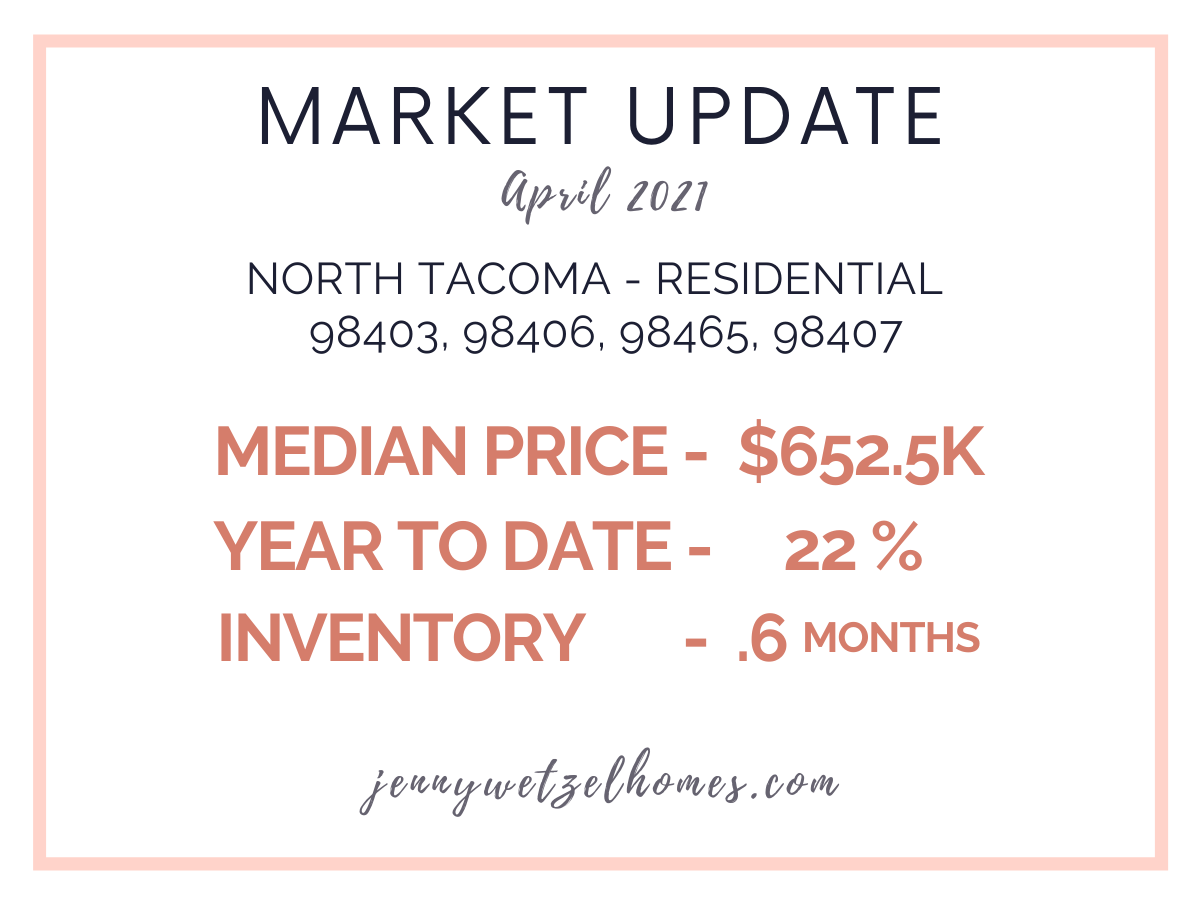 The North Tacoma neighborhood had the most inventory on the market for April in a long time. Roughly two and a half weeks of inventory doesn't seem like much, but for North Tacoma, this is triple the amount of inventory that was available in March 2021.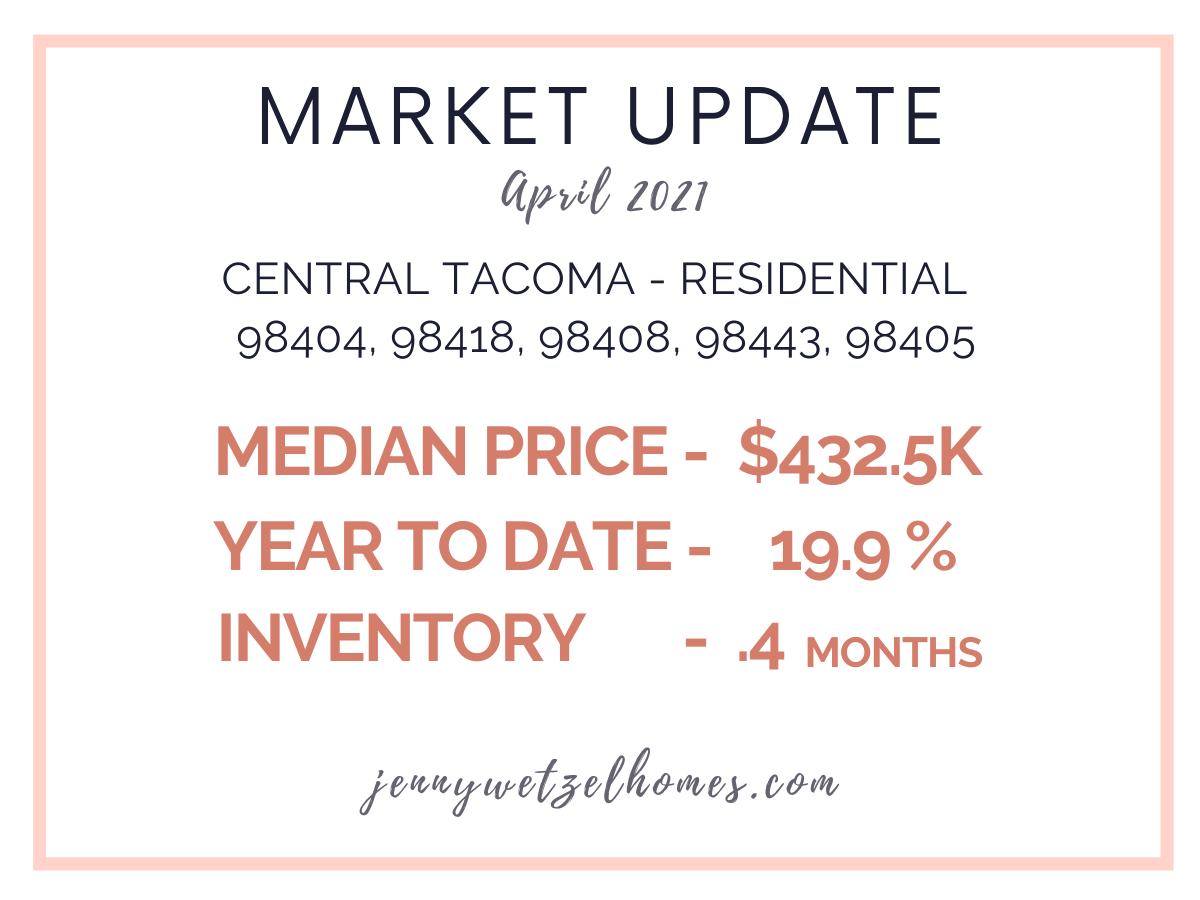 Central Tacoma is over the $400K marker for the median home price. This area is one of the more affordable neighborhoods in all of Tacoma. However, as the median home price increases, this area will become less affordable overall.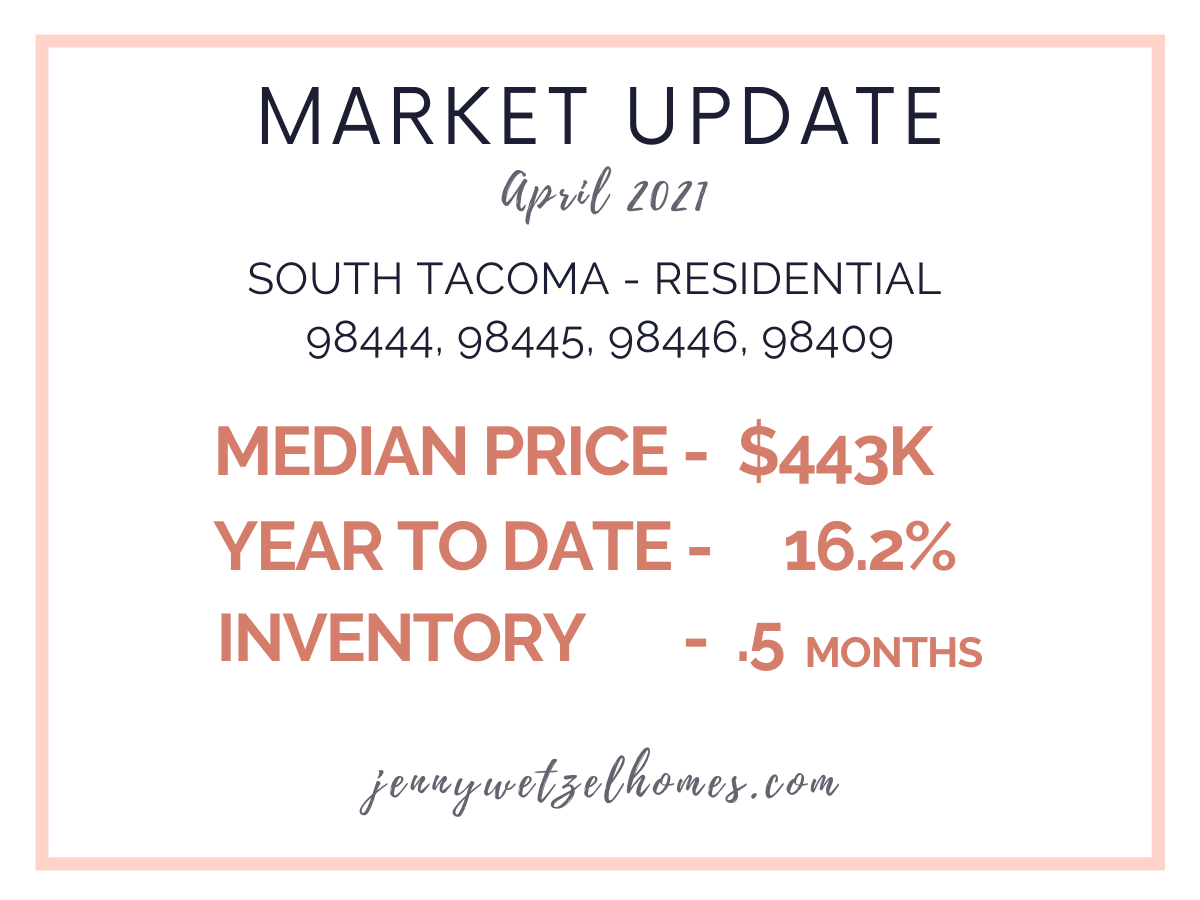 South Tacoma, much like Central Tacoma, is well over the $400K marker the median home price and the median home price increased by $20K from last month. 
All in all, we saw increasing home prices and more available homes to wrap up the April 2021 Market Update. If you are a Buyer, the uptick in inventory is great for you! You faced slightly less competition among other buyers and there were more homes for you to choose from. If you are a Seller, or considering selling your home, this is still an incredible time to put your home on the market.
If you are considering selling your home, feel free to reach out directly – Jenny@JennyWetzelHomes.com OR call/text (253) 381-9788.