The December 2020 Market Update is here! Every month we compile the data from the following counties: Pierce, Kitsap, Thurston & King. The data is pulled directly from the Northwest Multiple Listing Service. Don't see your local area? Let us know, we are happy to run a market update report tailored just for you!
DECEMBER MARKET UPDATE BY COUNTY
We rounded out the year of 2020 with record low inventory. All of the areas below had LESS than one month of inventory for December. In most years, we typically see higher inventory for the month of December and a "slow down" in the market because. However, this month the market was hot and continued the trend of 2020 by remaining an extremely strong seller's market.
DECEMBER 2020 MARKET UPDATE BY CITY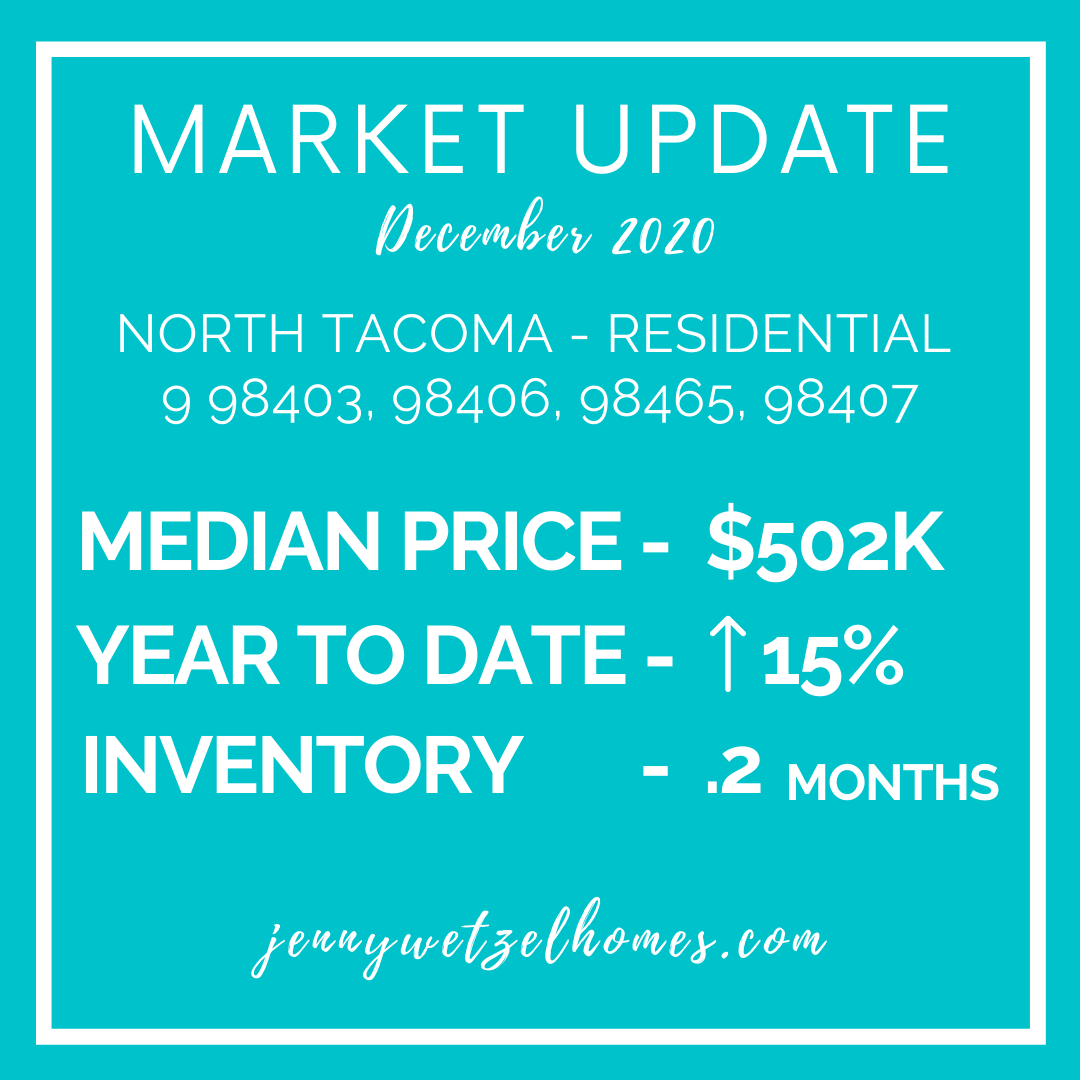 North Tacoma saw an increase in median price when compared to November 2020. Again, the inventory was extremely low, only .2 months of inventory for buyers. Prices continue to increase at a rapid rate for these zip codes.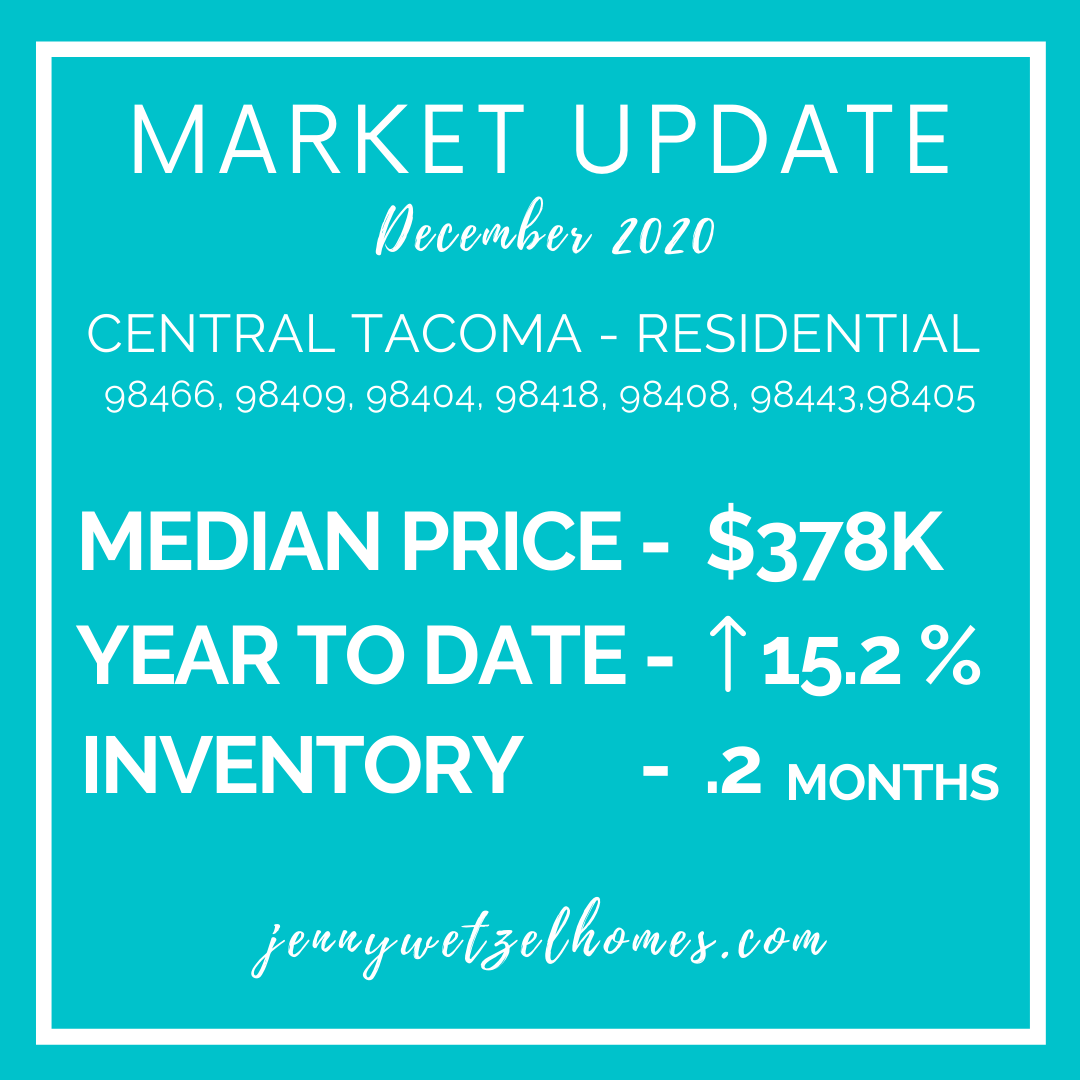 The Central Tacoma neighborhoods also had very little inventory on the market. The median price actually dropped about $10,000 from November 2020; however, the year to date price increase is still very high. Central Tacoma's median price is creeping up to $400K price.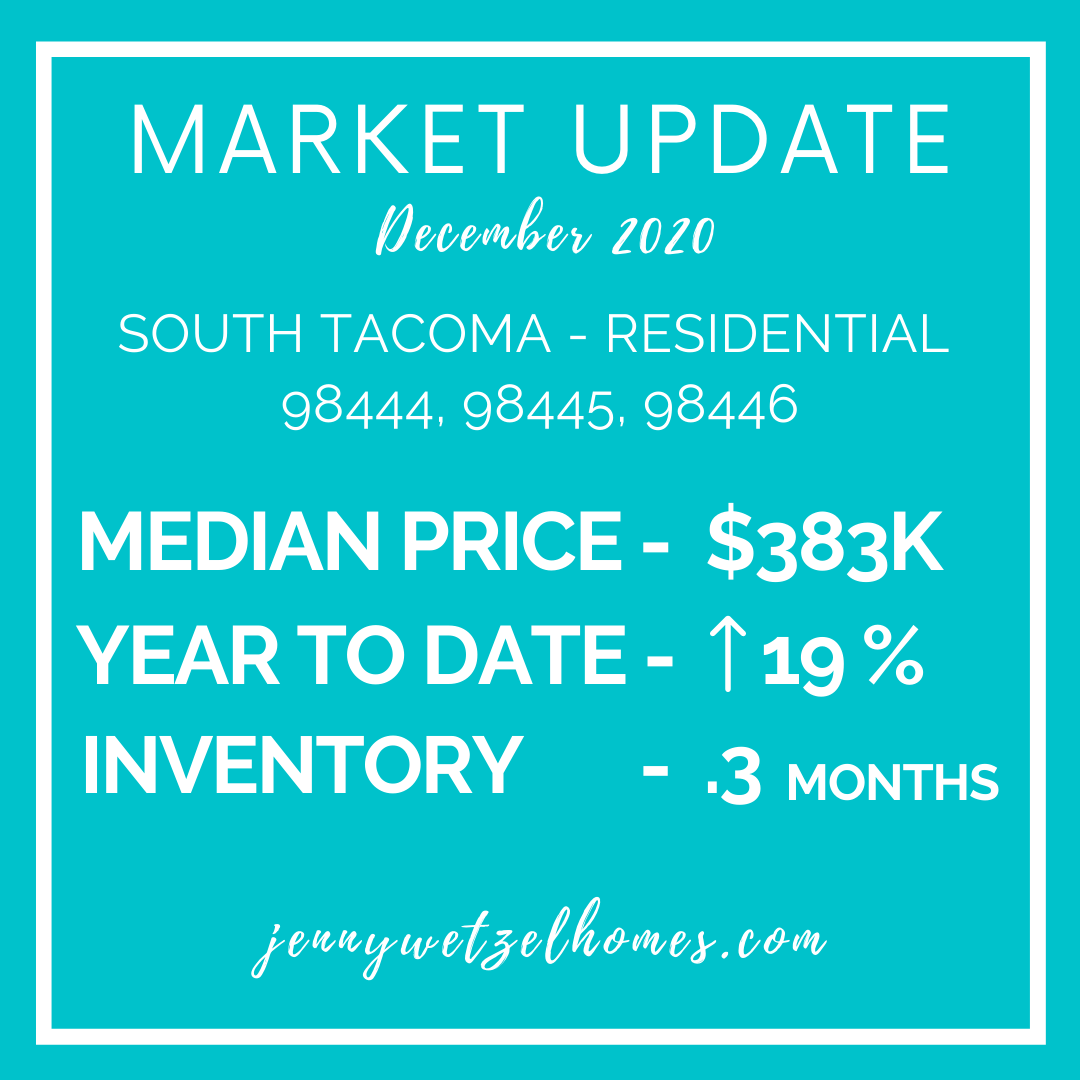 South Tacoma was very similar to Central Tacoma. Again, we saw very low inventory and a shocking 19% year to date median price increase. If you bought a home in 2019, you have already built so much equity on your home purchase. This market is also hovering right below the $400K marker, which makes it a very popular area for first time home buyers.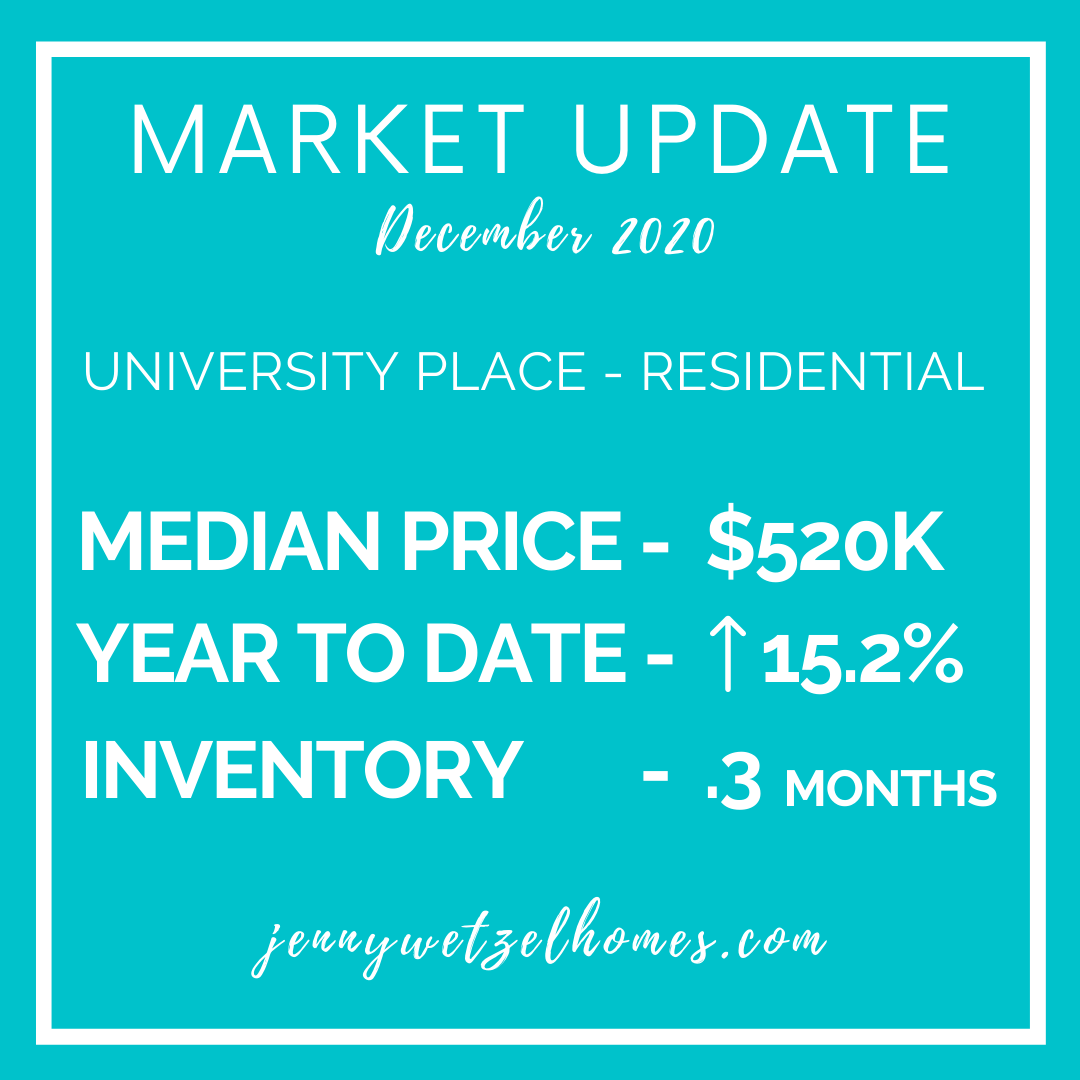 You guessed it… University Place also saw record low inventory for the month of December. This area was on par with the rest of Pierce County with a 15.2% year to date increase in median home prices. If you are wanting to sell your home in University Place, now is the time!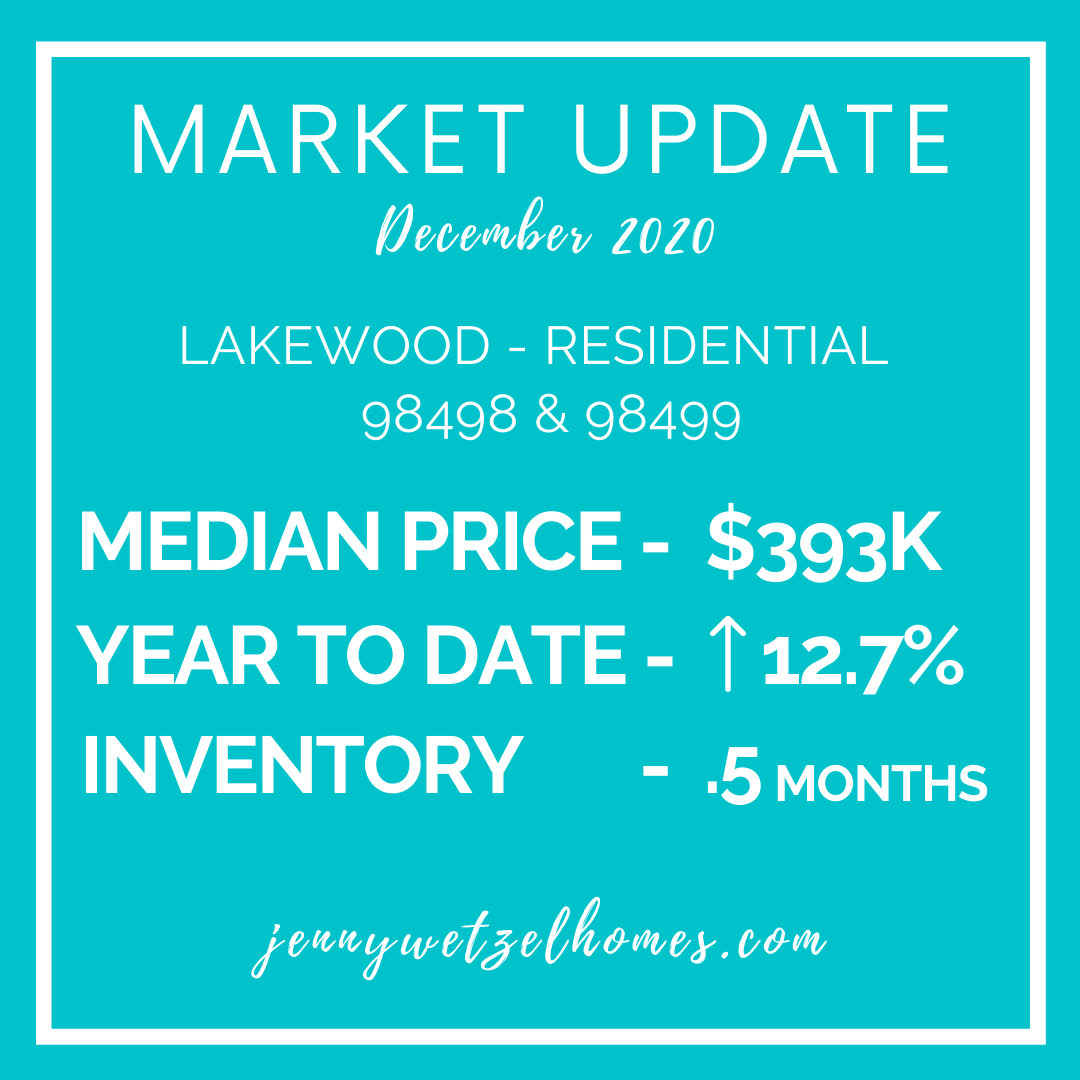 As one of the more affordable cities in Pierce County, Lakewood's median home price is creeping up to the $400K marker, as well. There was slightly "more" inventory with half of a month of homes on the market. The Lakewood market was labeled the second most competitive real estate market in the nation. If you are interested in looking at the 100 hottest housing marketing in the nation, click here >>> TOP 100 METRO AREAS IN REAL ESTATE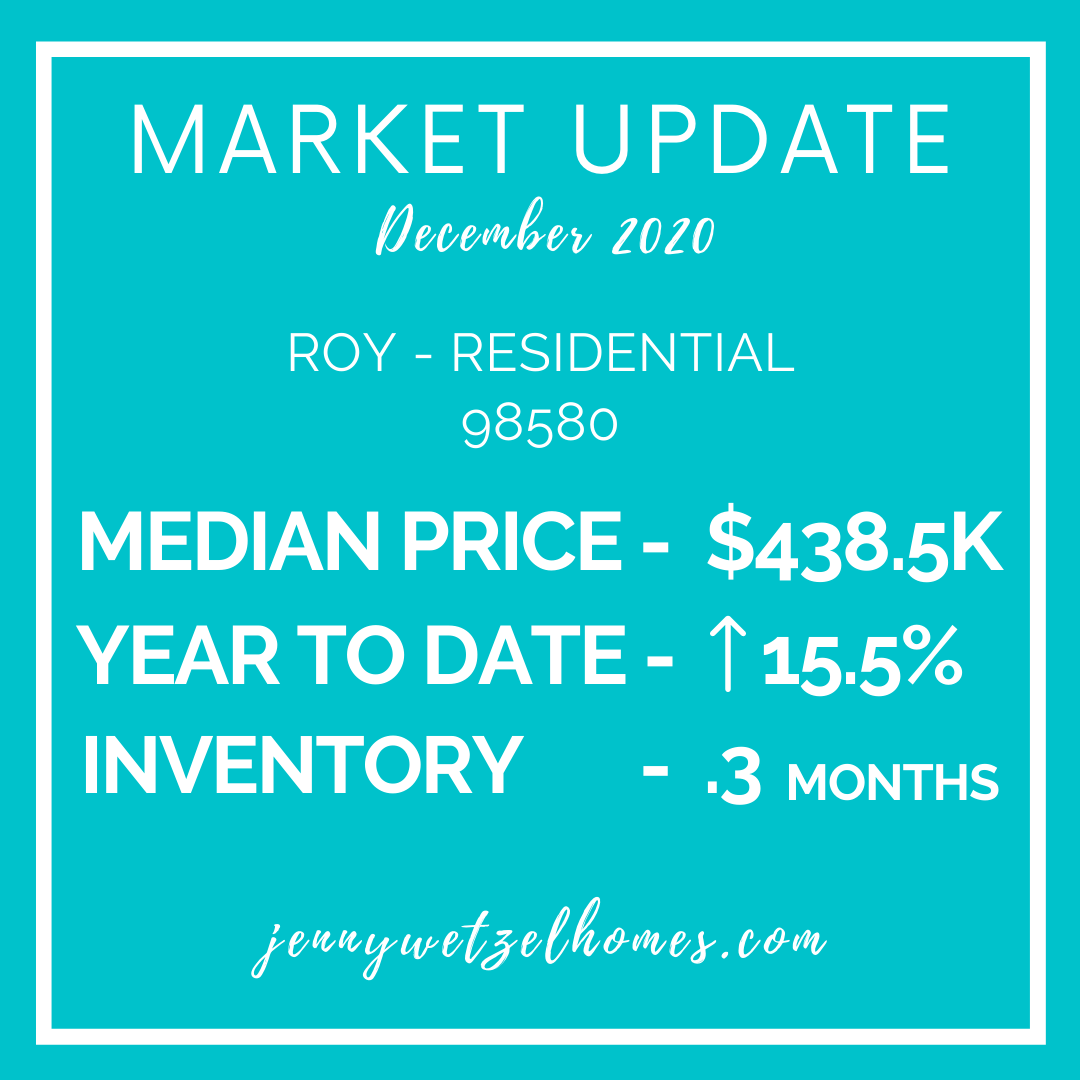 Roy continues to grow in popularity because of the larger lot sizes and rural feel. Many folks are still working from home and will continue to work from home even when the pandemic comes to an end, which is bringing more and more buyers to these rural locations.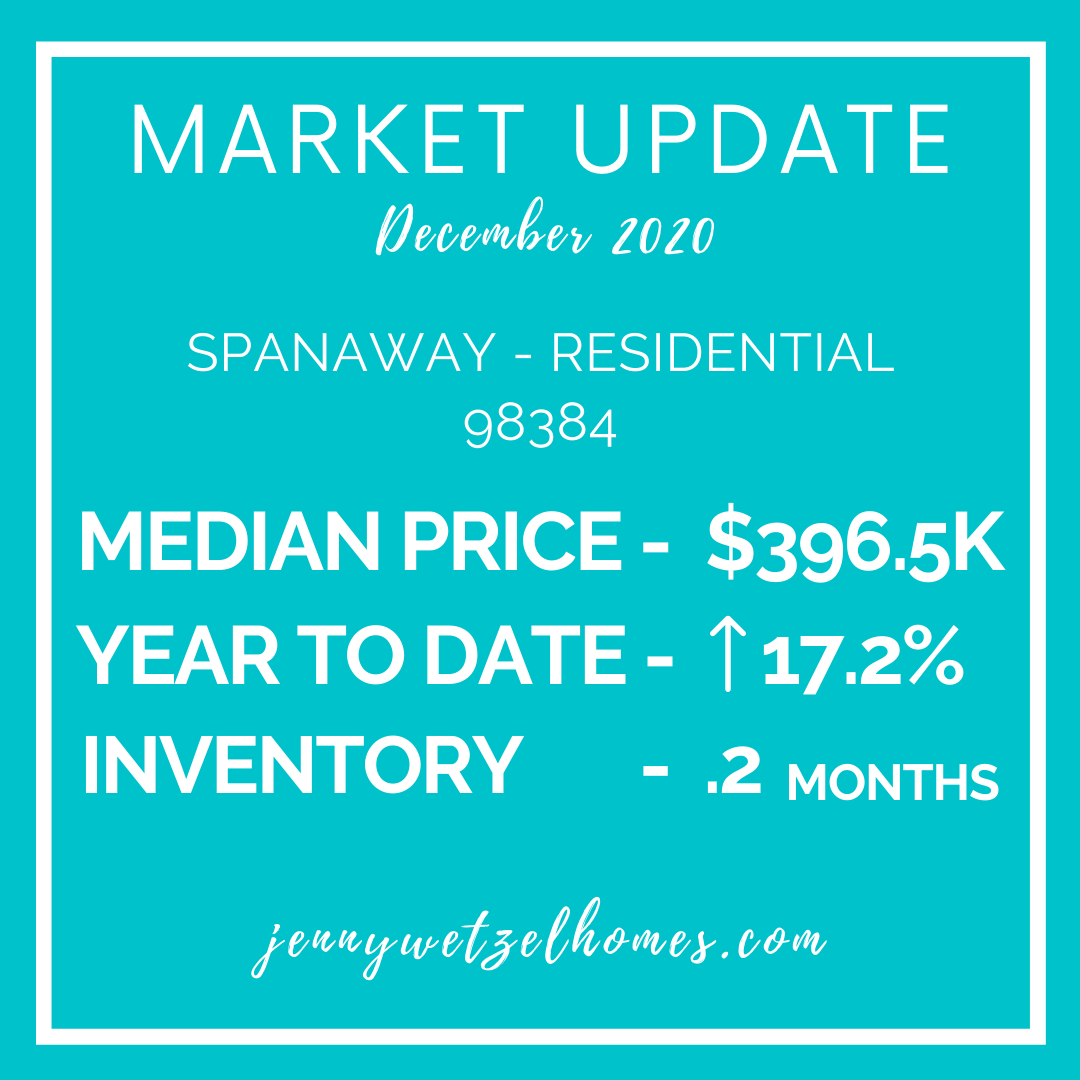 The Spanaway market saw only .2 (yes, that is a ".2"), months of inventory and over a 17% increase in the median home price since December of 2019.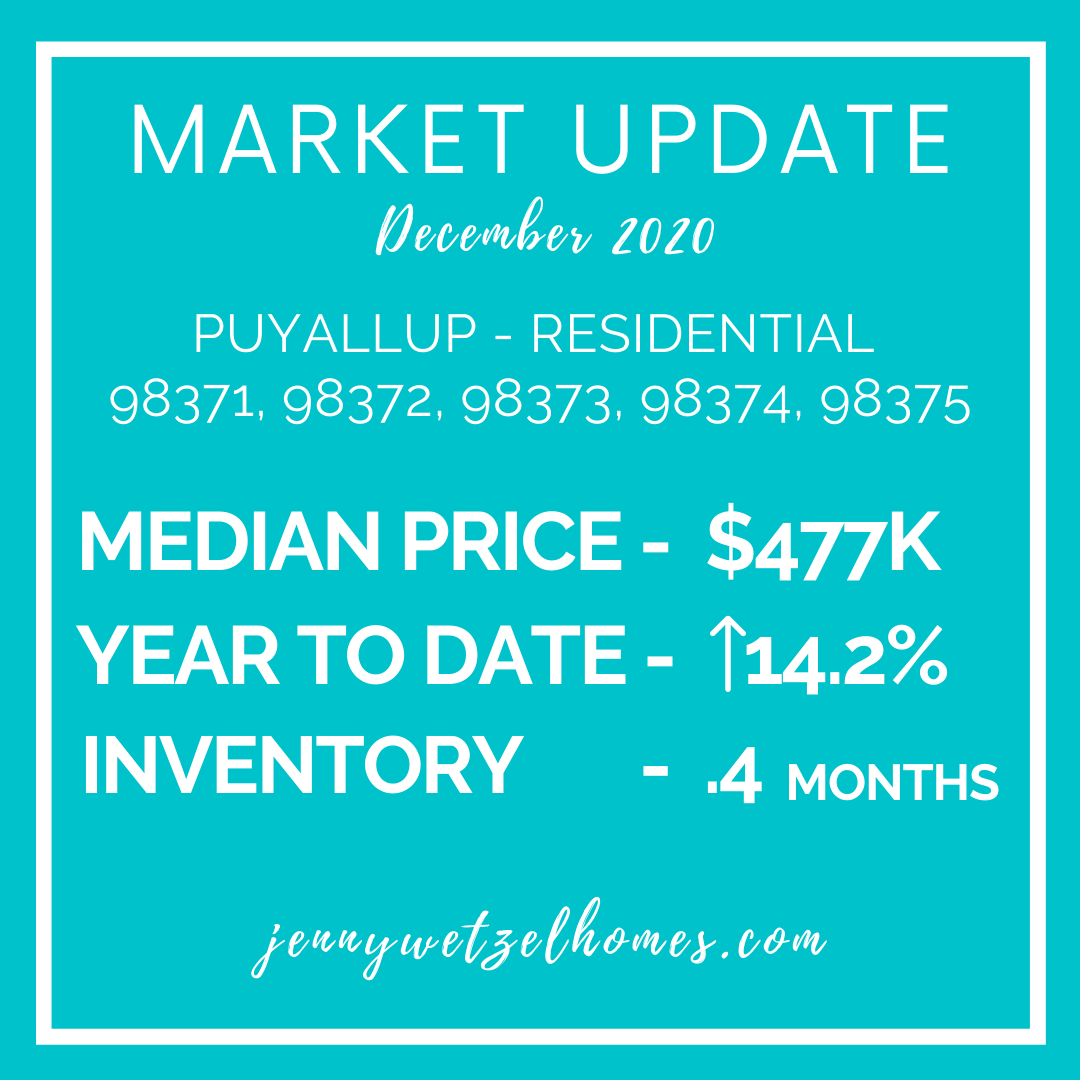 Puyallup continues to be a very strong seller's market, especially in the 98371 zip code. Homes located in 98371 saw just over a 22% increase in median home price since December 2019. On average, Puyallup had just over a 14% increase in median home prices this month.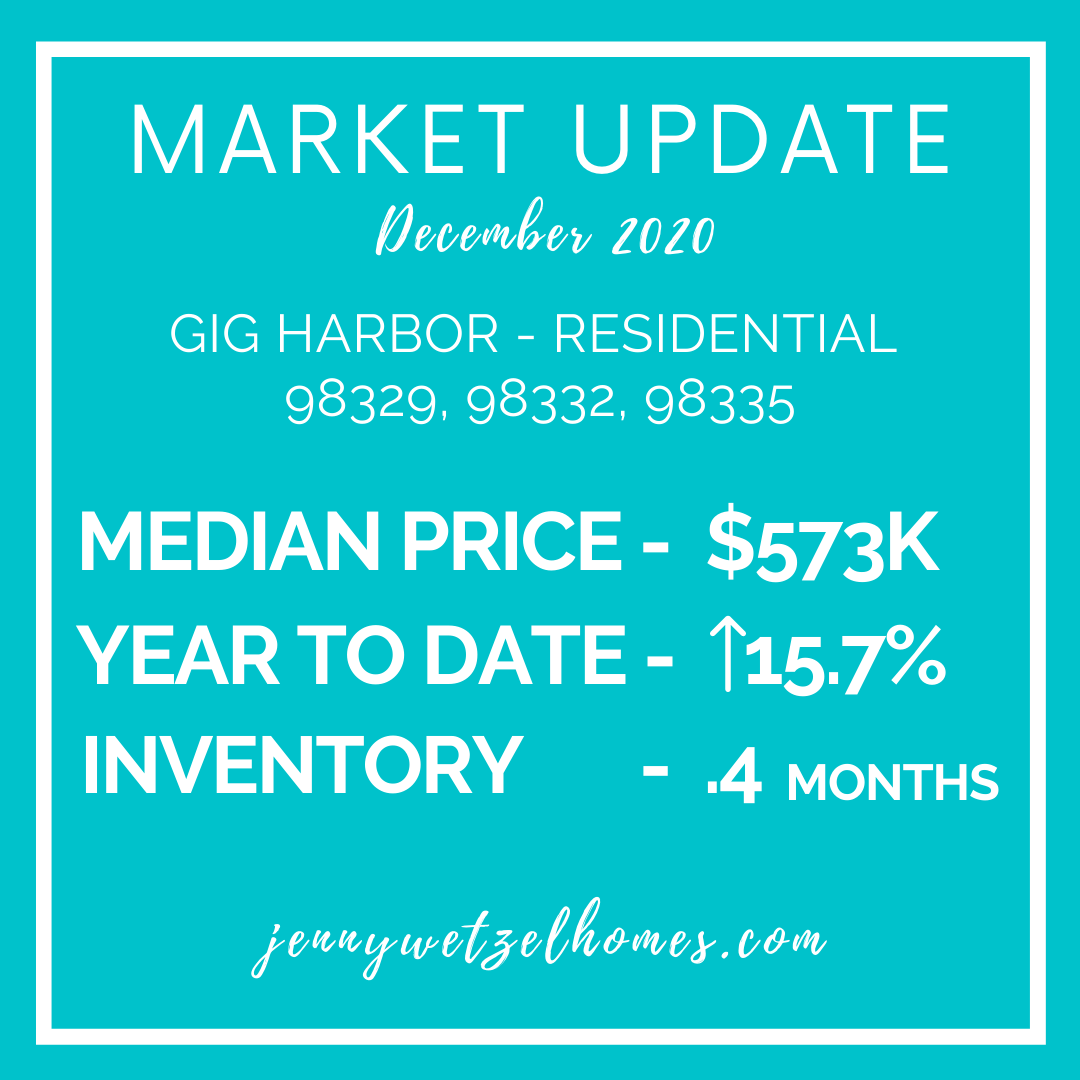 Gig Harbor had less than 1/2 a month of inventory on the market for the month of December and continued to be a strong seller's market.
If you are considering selling your home, feel free to reach out directly. – Jenny@jennywetzelhomes.com OR call/text (253)381-9788