Here is the December 2021 Market Update. Every month we compile the data from the following counties: Pierce, Kitsap, Thurston & King. The data is pulled directly from the Northwest Multiple Listing Service. Are you looking for further information in your neighborhood? Let us know! We're happy to send you a complimentary market analysis for your home.
For our last Market Update of 2021, we're comparing home prices from the start of 2021 to the end of 2021. Home prices increased in all areas across Pierce County- some more than others! Steilacoom had the biggest increase in median price from January to December with a $175K increase! New construction and a smaller market contributed to the large increase. On average, the median price of homes in Pierce County increased a whopping $80K over the course of 12 months. Good news for folks looking to sell in 2022- the market is showing no signs of slowing down anytime soon!
Median Sales Price January 2021 vs. December 2021
Median Sales Price December 2020 vs. December 2021 per County
Here we are comparing King, Pierce, Kitsap and Thurston Counties from December 2020 to December 2021. Thurston and Kitsap counties have become less affordable to home buyers overall. In 2022, we expect interest rates to rise, which will hinder home buyer's purchasing power. Read more about the rising interest rates HERE!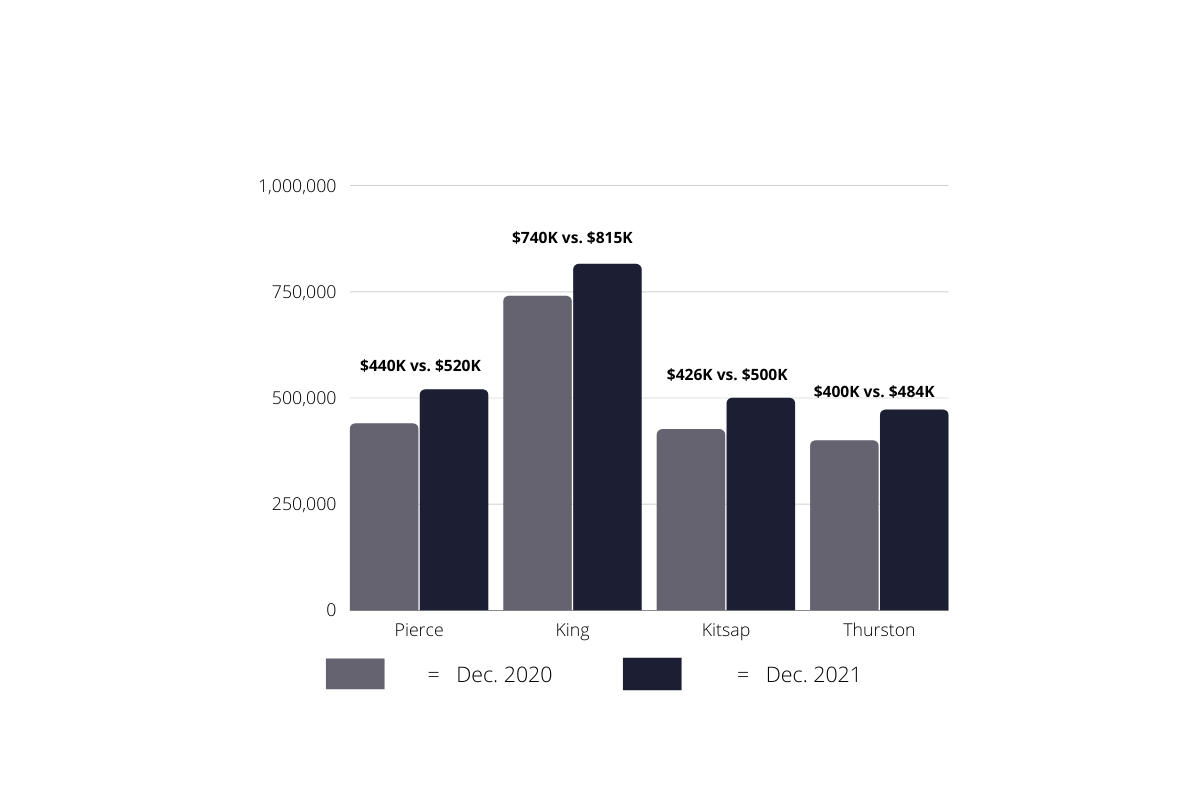 If you are considering selling your home, reach out to me directly – Jenny@JennyWetzelHomes.com or CALL/TEXT (253) 381-9788.