Vacation year-round on the protected shores of Gig Harbor, one of our area's most coveted coastal cities. This property captures the essence of the Harbor with 60' of waterfront, a private dock & deep water moorage. The sturdy Tudor has witnessed many changes from where it sits at the mouth of the inlet; you choose whether to restore or start anew. The iconic lighthouse and bay are captured through every West-facing window while Mt. Rainier & Colvos passage are prominently seen to the SE. Life here is peaceful, but never boring thanks to the wildlife and endless parade of watercraft, big & small. It's easy to see the potential with fresh exterior paint, a metal roof, two bedrooms + study upstairs, offering functionality & sweet, sweet style.
7520 Goodman Dr NW, Gig Harbor, WA 98332
SOLD for $1,350,000
MLS # 1959948
PROPERTY FEATURES
2 Bedrooms
1.5 Bathrooms
1,452 Square Feet
9,148 Square Foot Lot
Built in 1948
Deep Water Moorage
A true time capsule home perched above the Harbor. This home has what you've been searching for- impressive views, privacy and 60′ of waterfront to enjoy. The deep water dock is suitable for your boat- big or small. Plenty of yard and bulkhead space to spread out upon as well. Bring your vision and design to make this gem of a property shine.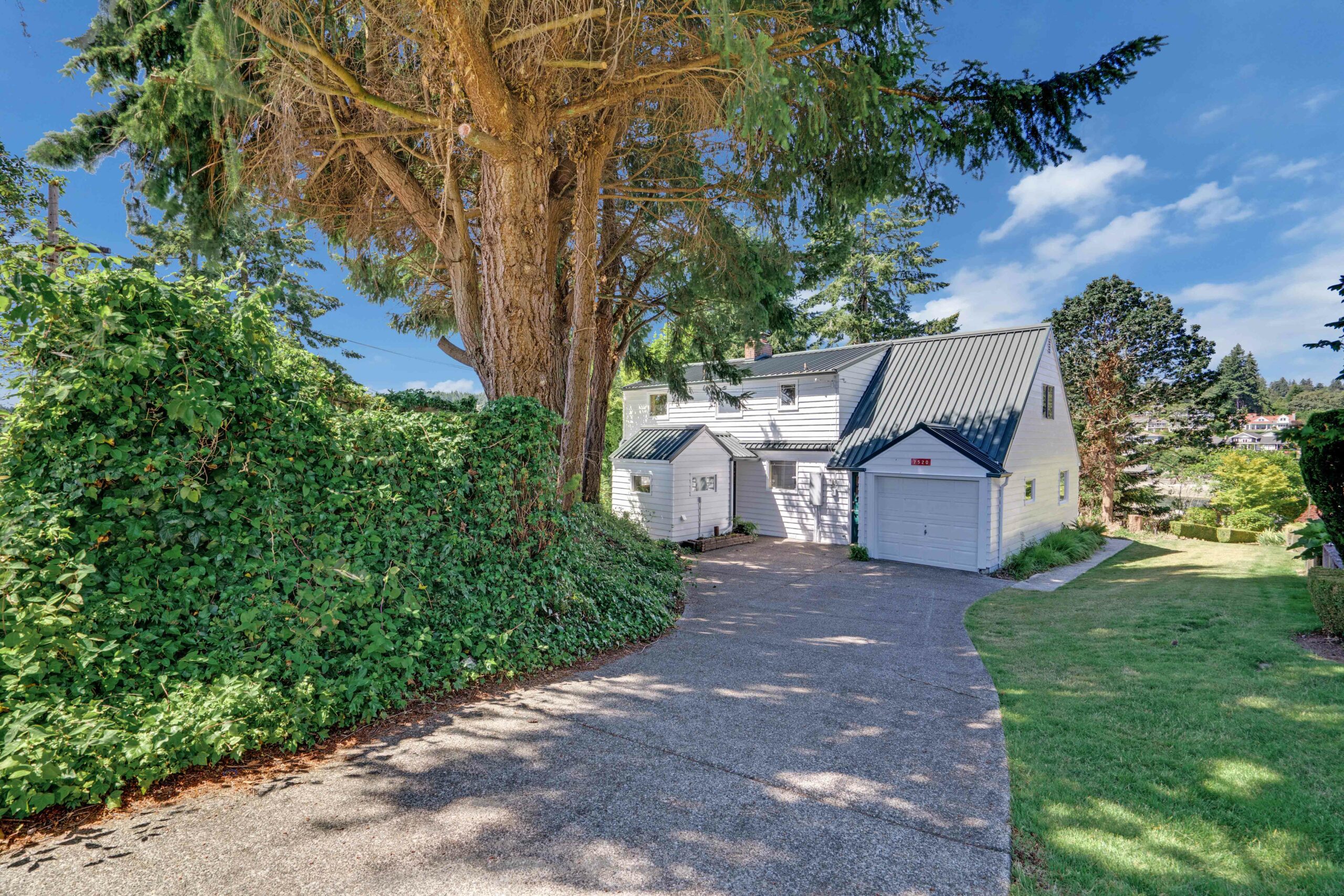 The original kitchen and dining room has been kept throughout the years. Enjoy big views of the water and lighthouse from your dining room table. Through the door in the dining room you'll enter the workshop and access to the one-car garage. Additionally, a large living room mirrors the dining room on the left side of the home. Upstairs, two spacious bedrooms (with water views!), full bathroom and a study/flex room exist.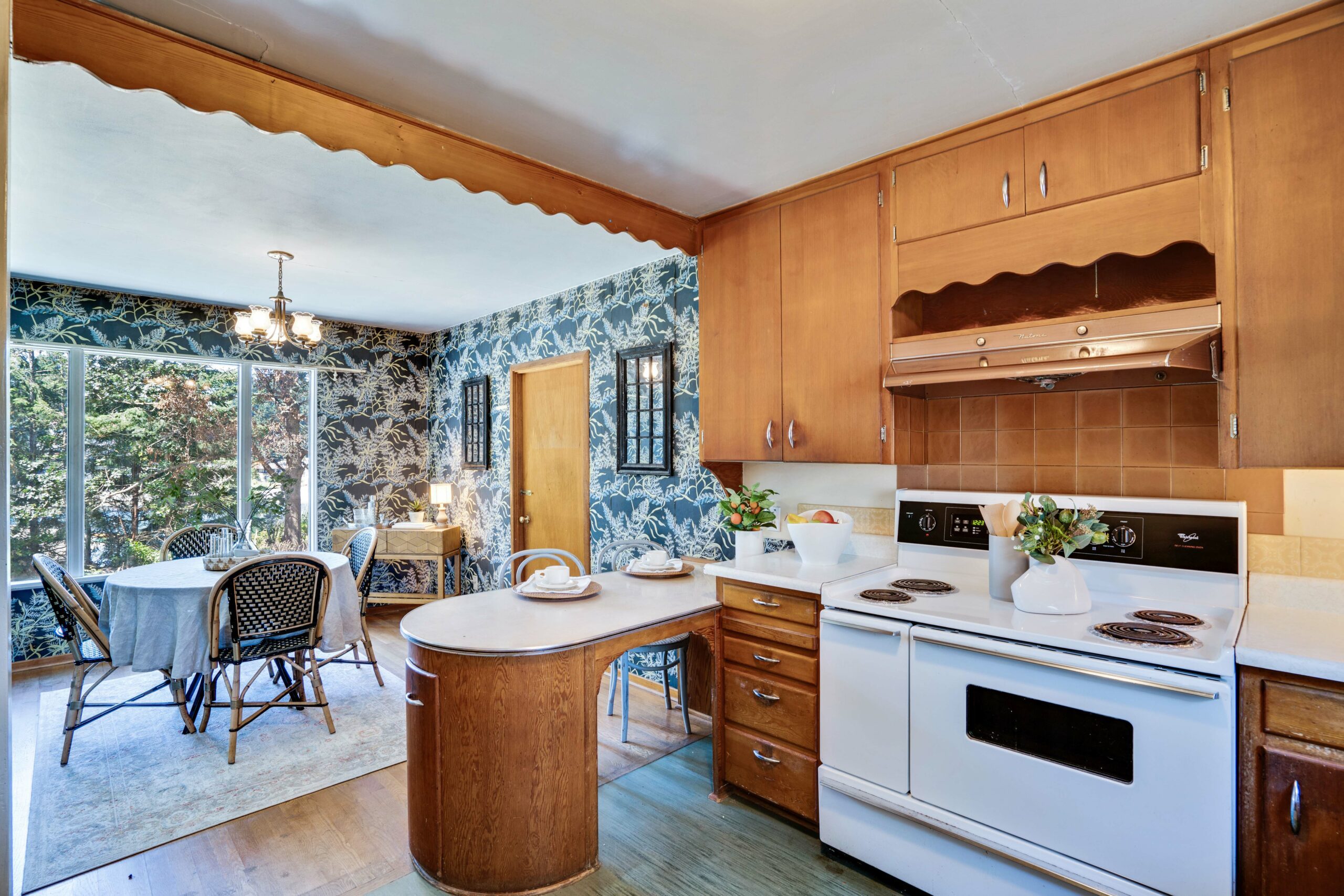 Looking from the water towards the house, you can see just how much space there is to work with. A blank canvas for your ideal backyard! The sunshine and shaded areas are both present throughout the day.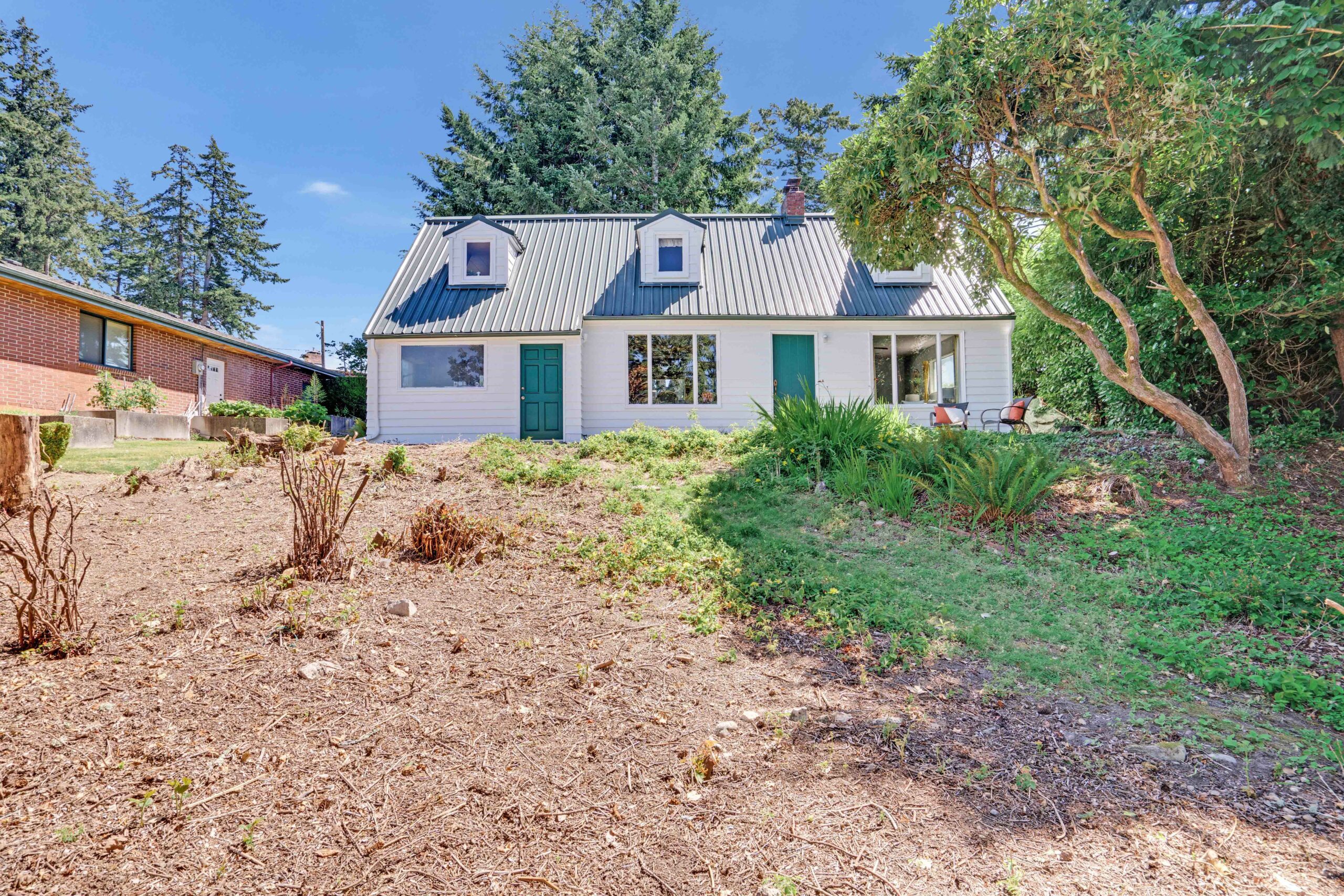 The deep water dock is what really makes this home special. With a little repair, this dock is suitable for all water activities. Across the water is 7 Seas Brewery and a Gig Harbor classic- The Tides Tavern. To the left of the dock is the lighthouse. Water access to Colvos Passage, Dalco Passage, The Narrows and beyond is made easy!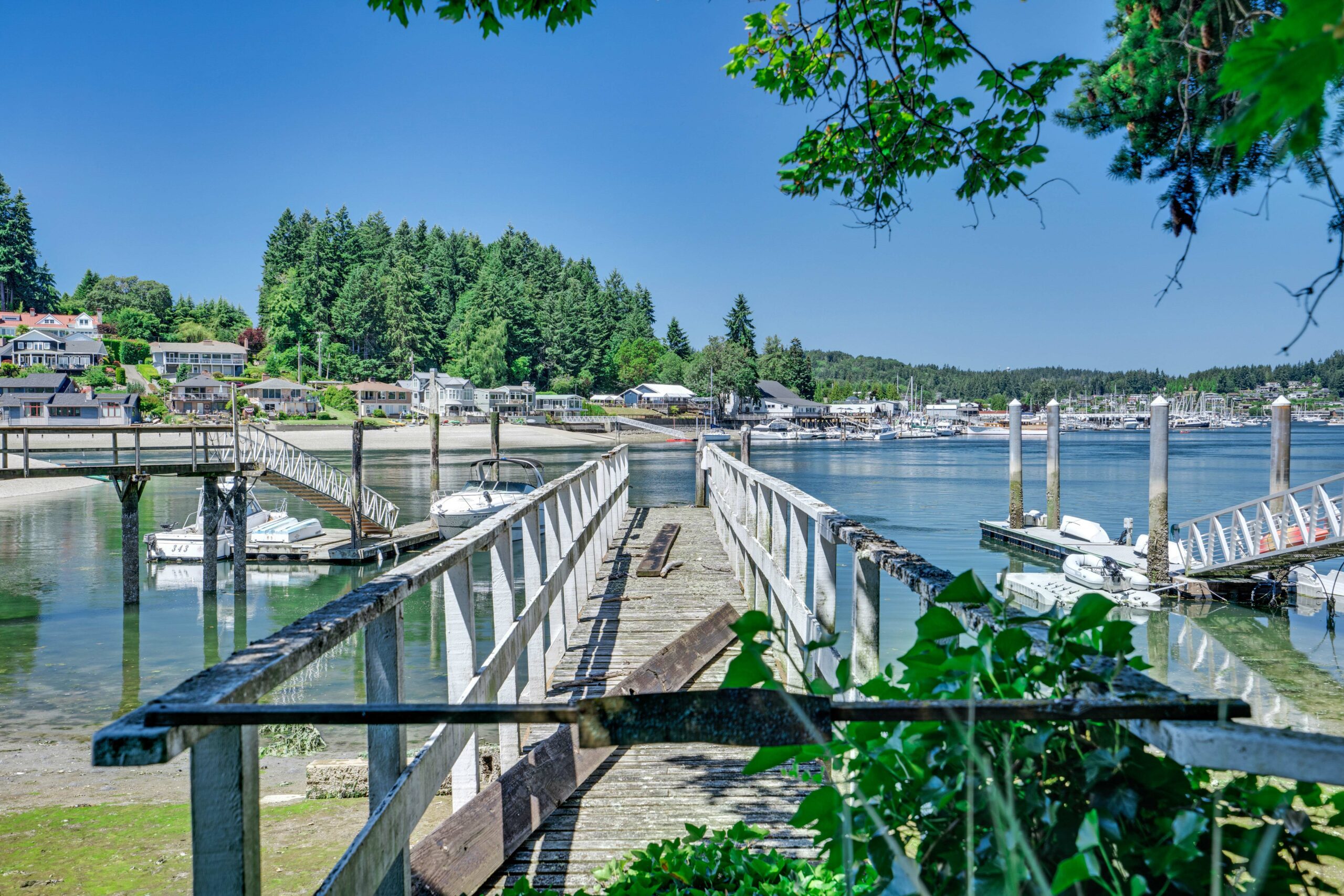 The quintessential Pacific Northwest views are seen from every angle of the property. From the blue waters of the Puget Sound and snowcapped Mt. Rainier, to lush greenery and wildlife. You'll enjoy watching everything from boating activity to Orca whale sitings from the comfort of your own home.
Learn more about the surrounding community and Gig Harbor favorites HERE!
CALL/TEXT Realtor Jenny Wetzel at 253-381-9788 for more information.