The February 2021 Market Update is here! Every month we compile the data from the following counties: Pierce, Kitsap, Thurston & King. The data is pulled directly from the Northwest Multiple Listing Service. Don't see your local area? Let us know, we are happy to run a market update report tailored just for you!
FEBRUARY 2021 MARKET UPDATE BY COUNTY
We may sound like a broken record; however, the PNW continues to see record low inventory on the market. AKA, there are far more buyers eager to purchase a home than there are homes for sale. Although, we finally started to see more inventory pop up on the market in late February. The few days of snow did not slow down the real estate market this month either. All in all, if you are thinking about listing your home for sale, NOW is the time! Overwhelmed by the thought of preparing your home for this fast-moving real estate market? Check out the Home Seller Resources page for all of the information you need to get.
FEBRUARY 2021 MARKET UPDATE BY CITY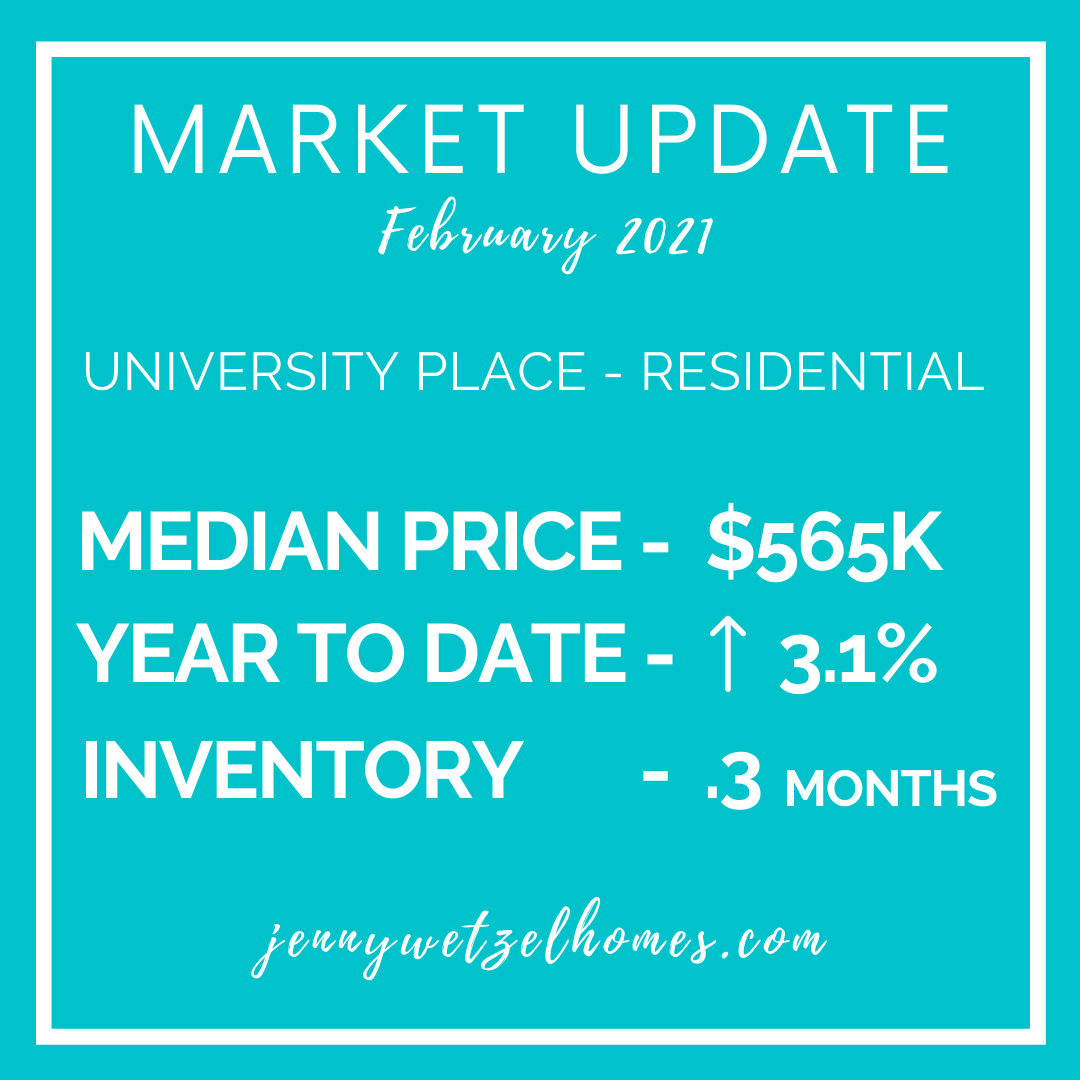 University Place had slightly more inventory compared to last month and the home prices year over year are significantly lower than other neighborhoods. The median home price sold in February was $565,000, which is about $40k less than the median price in January. University Place is one of the more expensive areas in the Greater Tacoma region.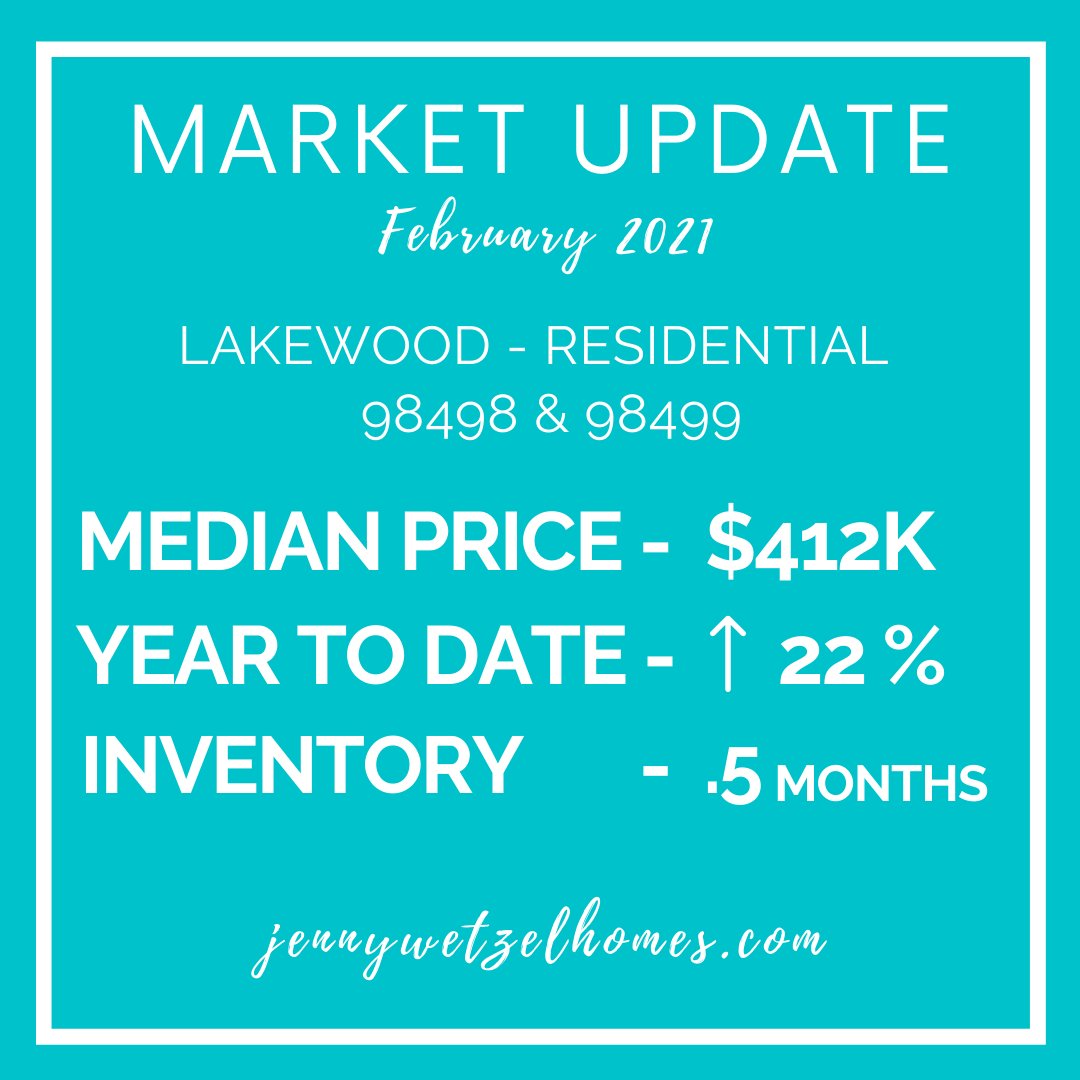 Lakewood home prices continue to rise! The 22% year to date median home price is definitely one of the most significant increases year-over-year. There was 1/2 a month of inventory (approximately 2 weeks), which seems like quite a bit of homes in this market!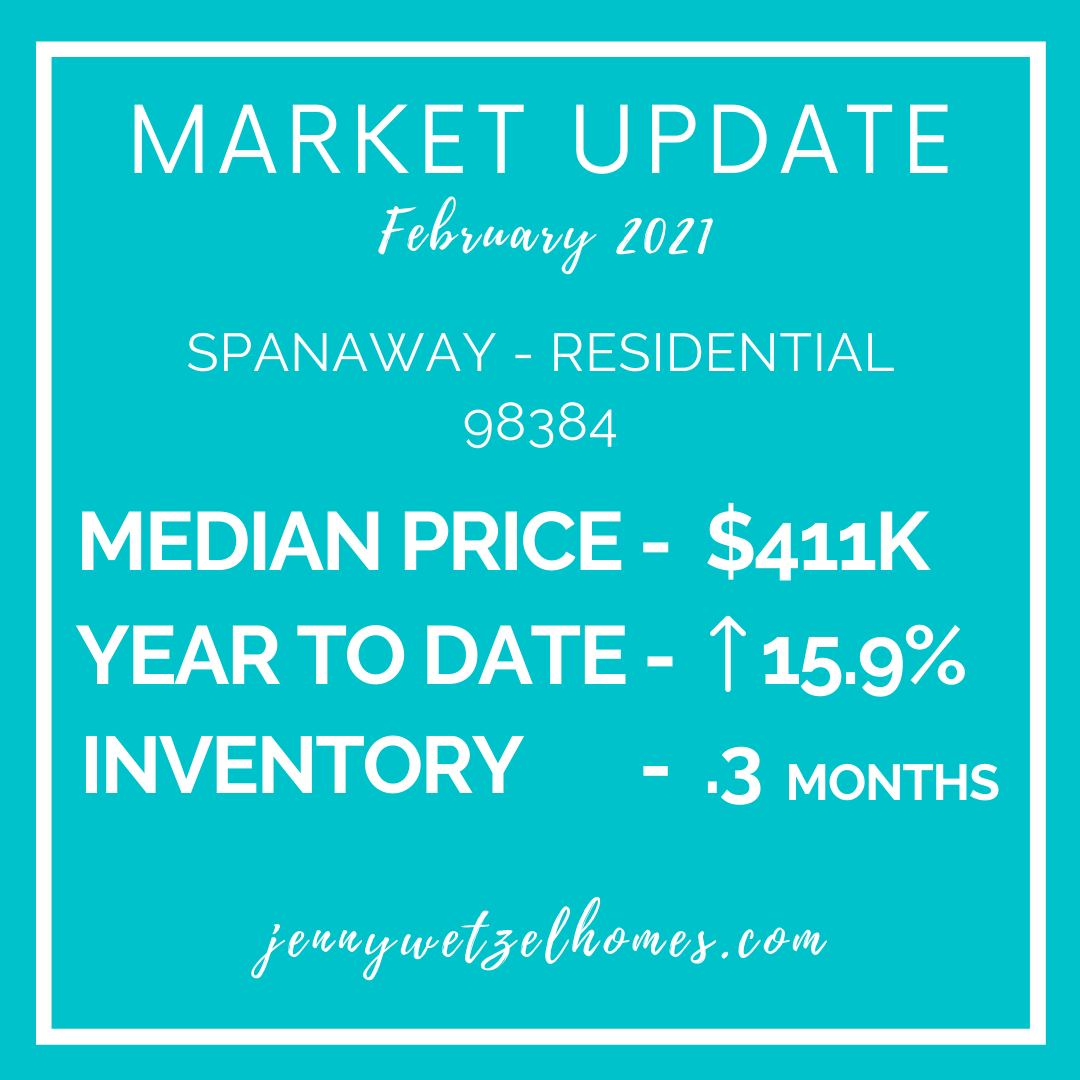 This month, Spanaway tipped over the $400K marker for the median home price. Last month, this area hovered right below $400K. Spanaway remains as one of the more affordable areas overall.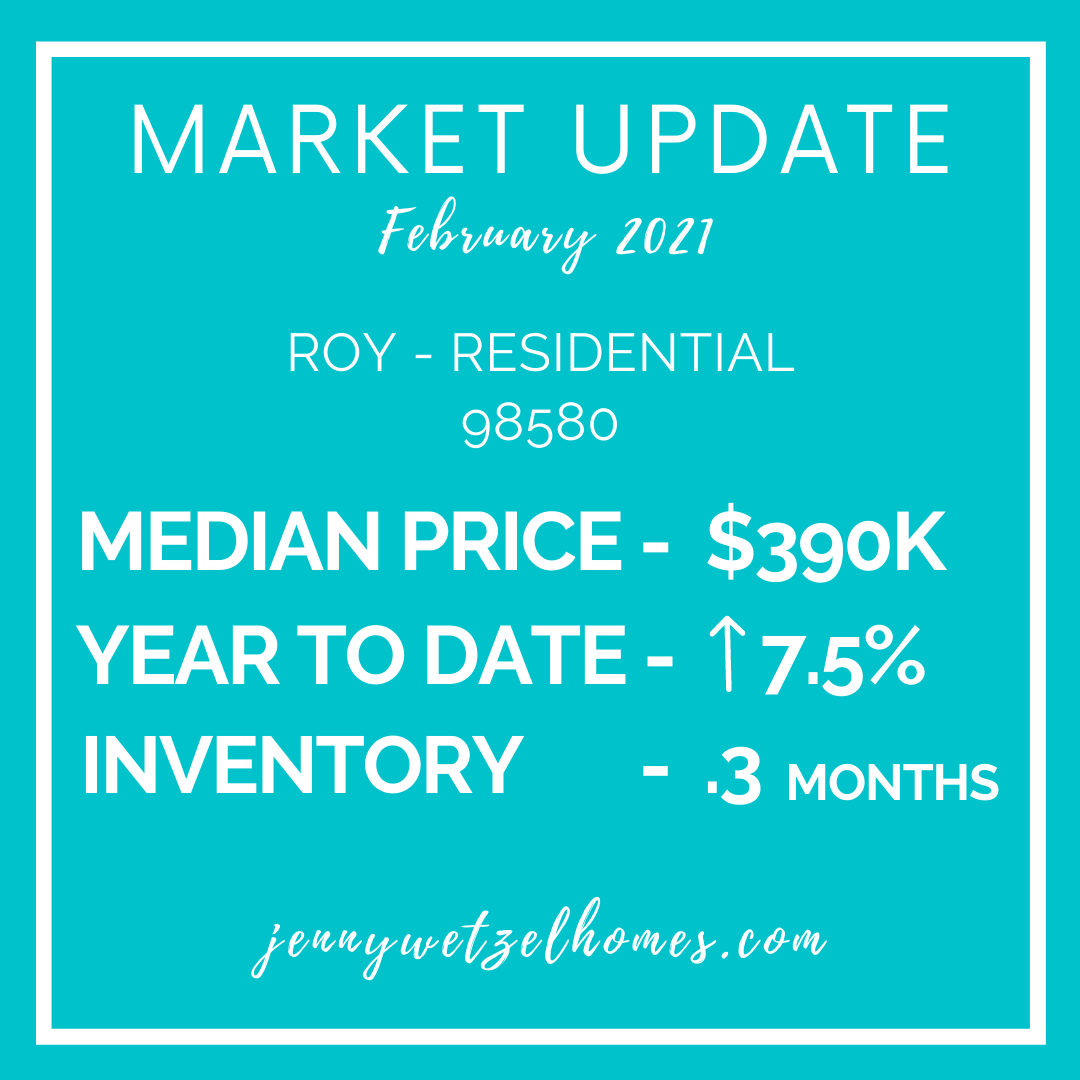 Roy was a popular area for home buyers in 2020 with folks searching for larger lots and a lifestyle away from the city. It will be interesting to see how the monthly statistics compare to 2020 throughout 2021 as more vaccines are completed and the economy (slowly & safely) opening back up.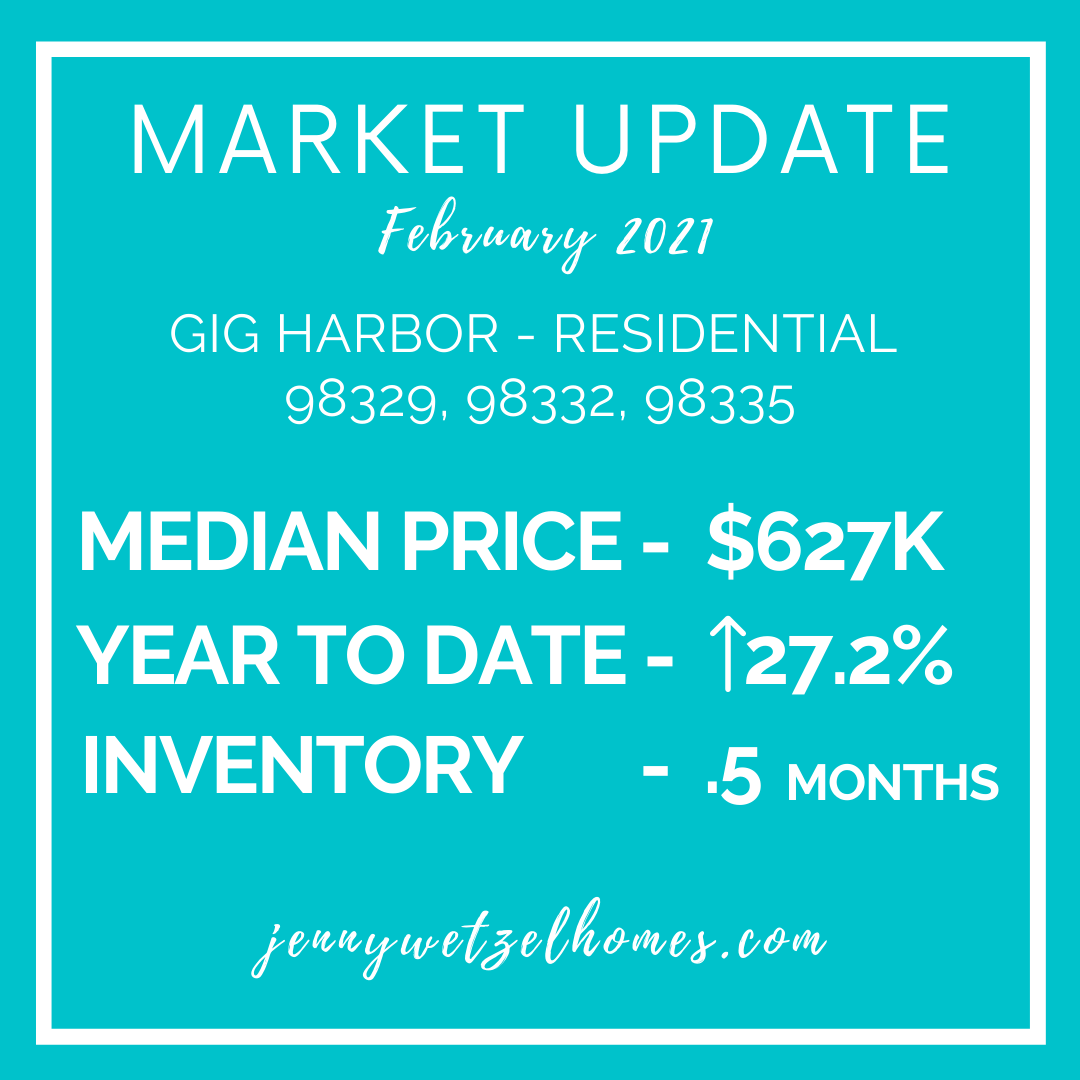 Gig Harbor home prices continue to rise. In area code 98329, the median home price increase 54.1% when compared to February 2020. More inventory (when compared to the previous few months) hit the market in this area as well.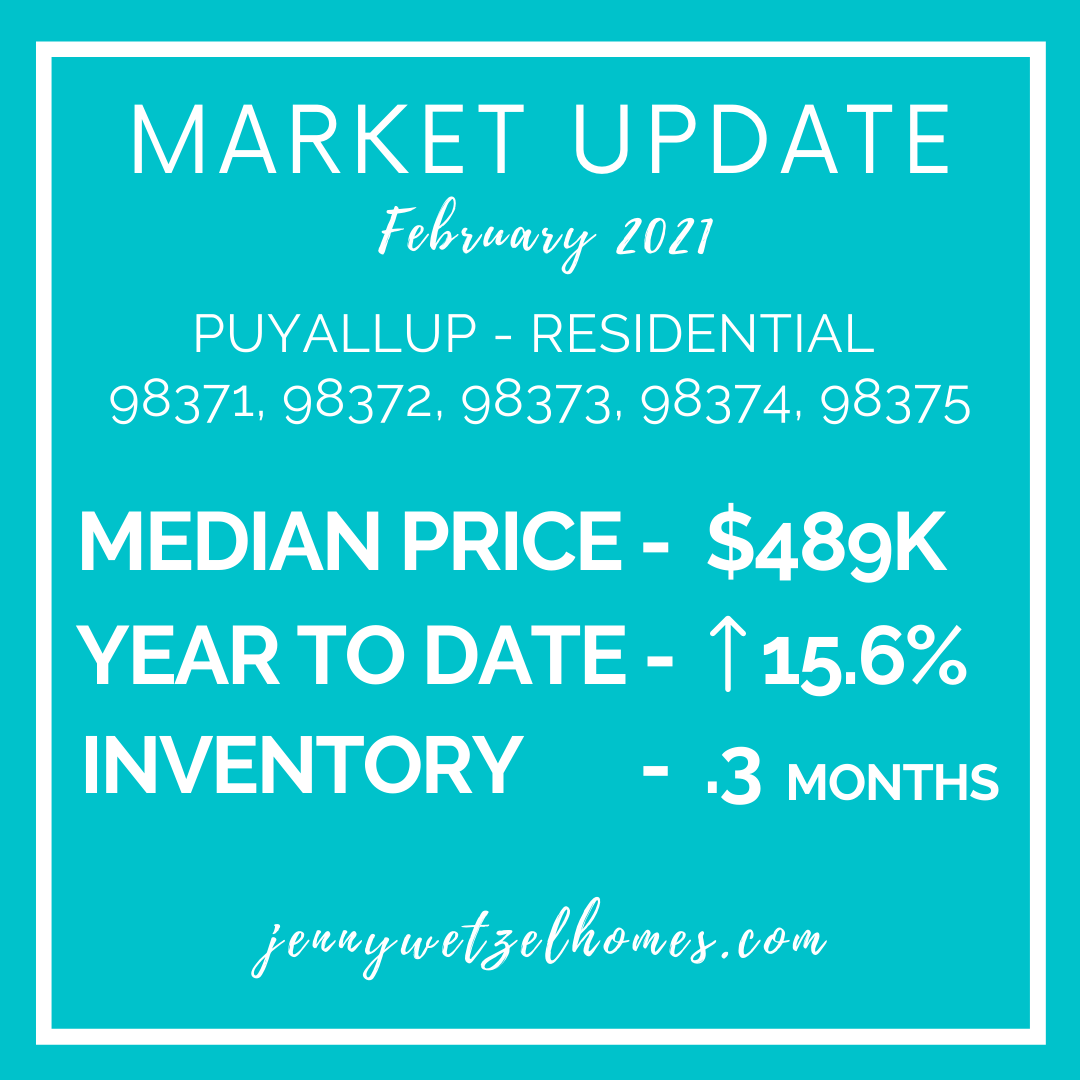 The median home price in Puyallup hovers just below the $500K marker. With just a week or so of inventory on the market, the Puyallup area continues to be a popular neighborhood for homebuyers.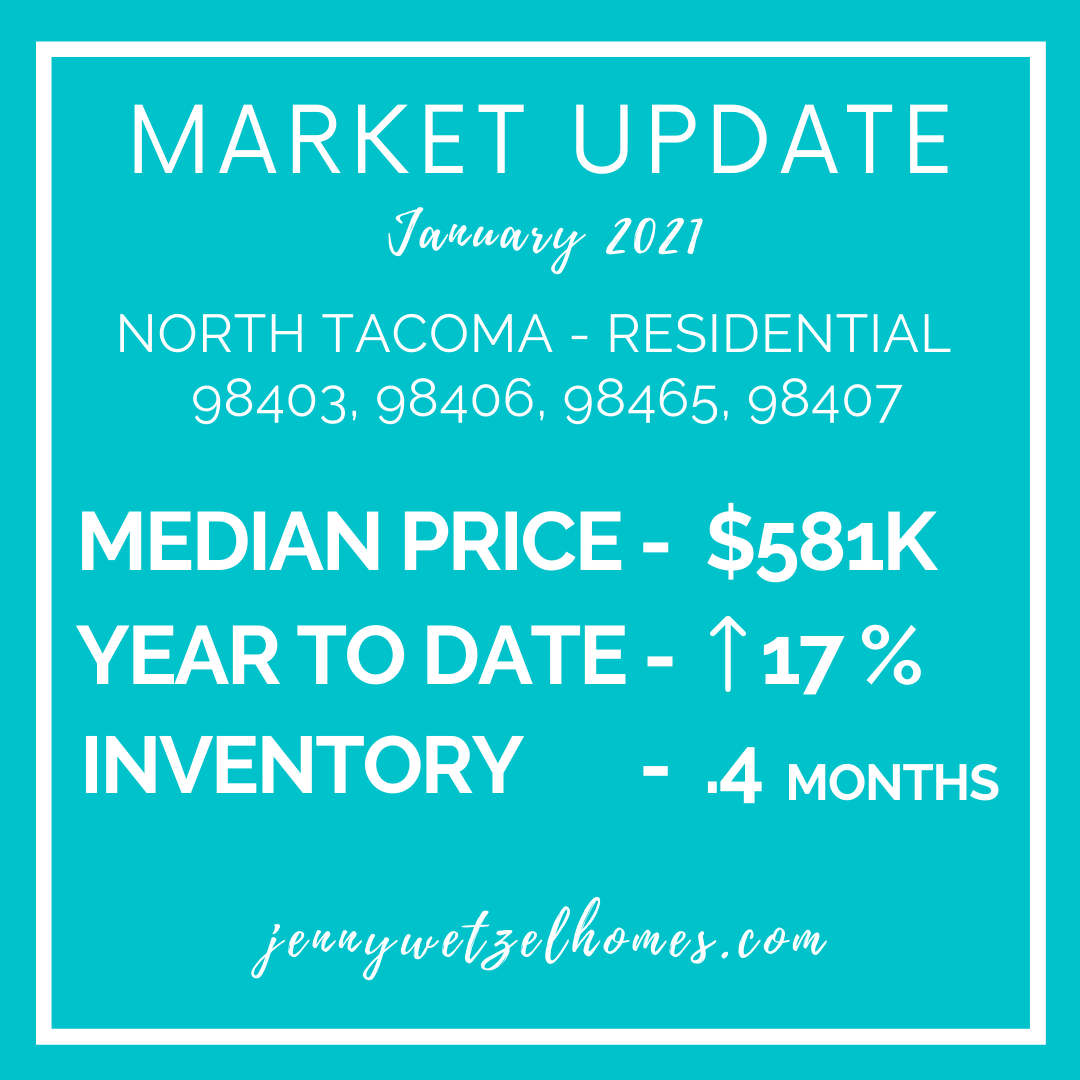 North Tacoma home prices continue to rise. In area code 98465, the average amount of days it took to sell a home was one day on the market. If you live in North Tacoma and are thinking about selling your home, the chances are extremely high it will sell quickly!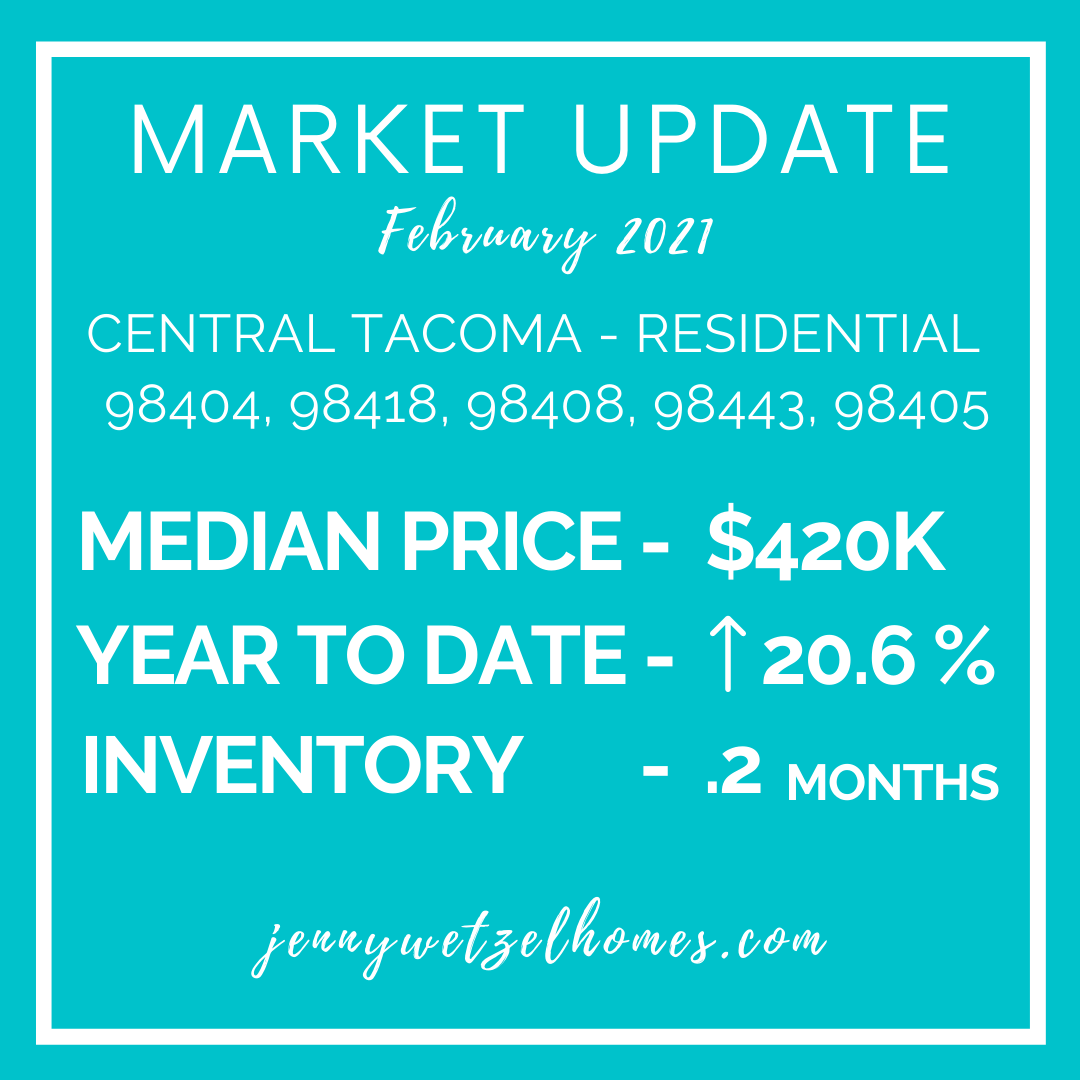 This month, Central Tacoma made the jump over the $400K mark. With rapidly increasing home prices in North Tacoma, many home buyers are looking in the neighboring zip codes of Central Tacoma. We saw very little inventory and a significant increase in the median home price when compared to February 2020.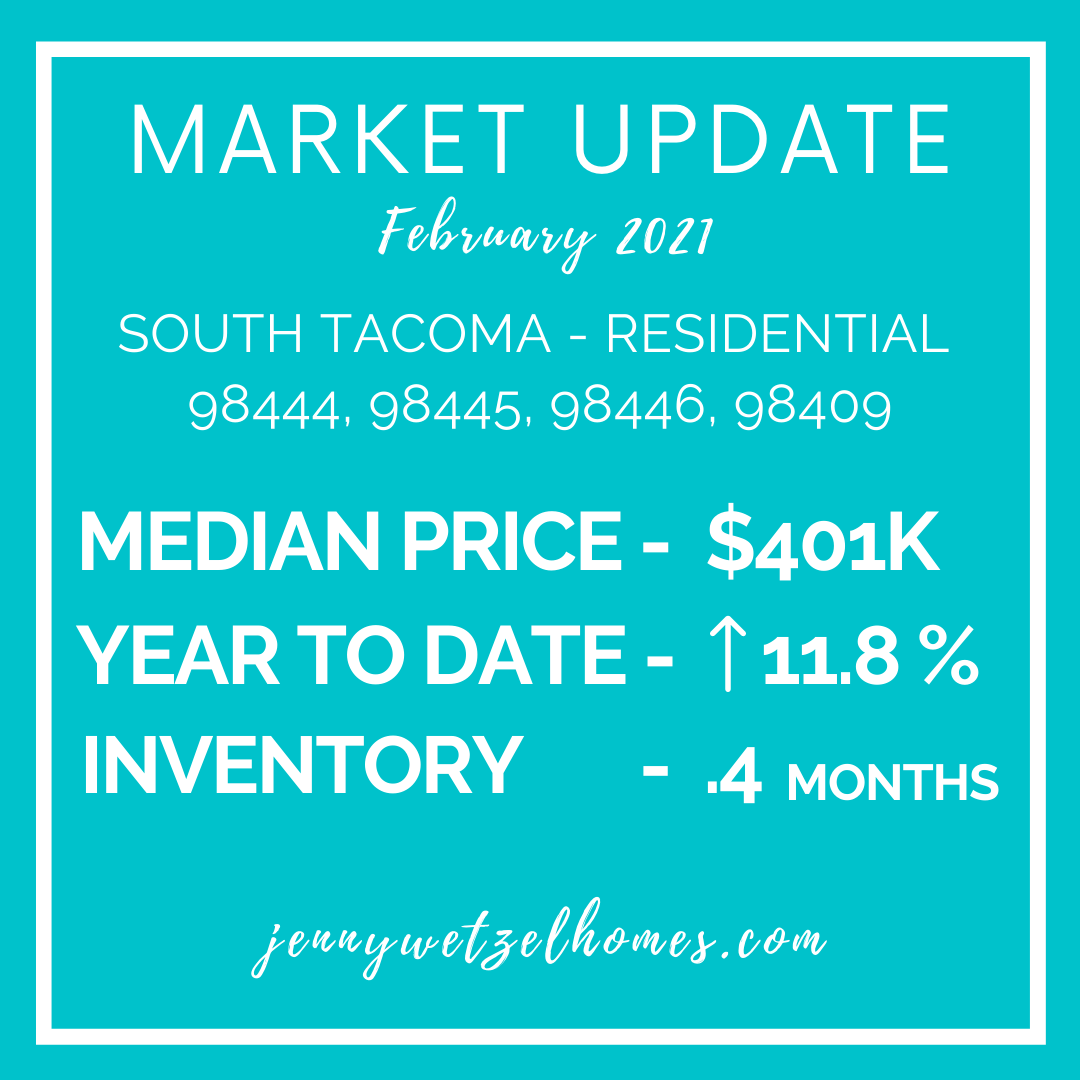 Much like Central Tacoma, the South Tacoma region is a popular area for first time homebuyers. This area remains as one of the more affordable areas in all of Pierce County, with the median home price this month just over $400K.
If you are considering selling your home, feel free to reach out directly. – Jenny@JennyWetzelHomes.com OR call/text (253) 381-9788.