WHAT makes Gold Creek different from other Condos in Tacoma?
#1: 24-HOUR GUARD ON DUTY
Gold Creek is the only community in Tacoma that has a guard on duty 24 hours a day. If you are a member of the Gold Creek Community, the guard will hold your packages for you rather than leaving them at your door step, unattended. In addition, the guard will call you anytime a guest arrives to see you. They guards are a warm welcome home to residence at Gold Creek a strong deterrent for anyone looking to cause mischief.
#2: COMMUNITY AMENITIES
Outdoor Pool – Open during the summer months, the pool is fabulous for residence, their family and friends to enjoy. On a personal note, my Grandparents have resided at Gold Creek for the past 30 years. My sister and I have many fond memories of swimming in the pool for hours.
Outdoor Hot tub – Open year round, it comfortably fits 5 – 6 at once.
Community Room – Residence of Gold Creek can rent out the community room for events they host at no additional charge. This was our families favorite meeting spot for Reunions, birthdays and celebrations. Just recently they installed new stainless steel appliances. This room opens to the pool and hot tub. Weather permitting you can enjoy ALL of these communities features at once!
Park – There is a large private park, just before visitor parking. Small pets are allowed at Gold Creek. Go for your morning walk, bring the tennis ball and let your dogs get their energy out! Or if you have kids or grandkids that you'd like to go play catch with, it's perfect for this also. Surrounded by full large Evergreen Trees, the scenery here stunning and peaceful.
With so many new residence moving to Tacoma, (60,000 expected to move in the next 5 years!), designated parking is a huge perk to have. All residences at Gold Creek get AT LEAST 2 permanent parking spots. One garage (with additional storage) and one uncovered parking spot. If you purchase a large unit, it may come with as many as four reserved parking spots.
#3: GENERAL INFO ABOUT GOLD CREEK
Built in 1982; The structure was built with steel and concrete
All buildings; A, B and C have access without having to go up and down stairs
There are a total of 8 unit layouts. There are several units that have been combined! Making them 2400+ square feet or more!
The grounds are kept immaculate year round AND are larger and more private than newer builders in and around Tacoma. It's hard to put a dollar value on something like this.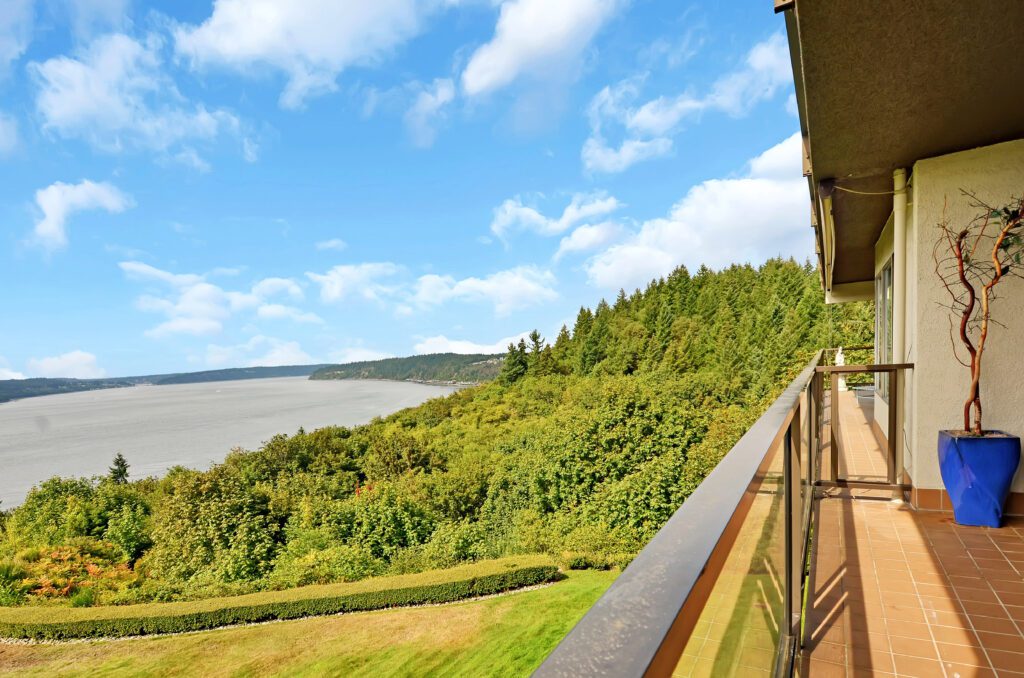 #4: THE BEST VIEWS IN TACOMA
Last but not least, ALL of the units face West. Views of The Narrows Bridge, Puget Sound, Gig Harbor and Salmon Beach can be seen from most all balcony's. It is not an exaggeration to say that this community has the very best views in Tacoma.
If you are looking to SELL or BUY in Gold Creek, contact Realtor, Jenny Wetzel. (253) 381-9788. Or Jenny@jennywetzelhomes.com
Check out my past Gold Creek listing that SOLD in 2019 HERE!