LISTED for $375,000
SOLD for $400,000 – July 2019
---
3510 S Thompson Ave Tacoma, WA 98418
---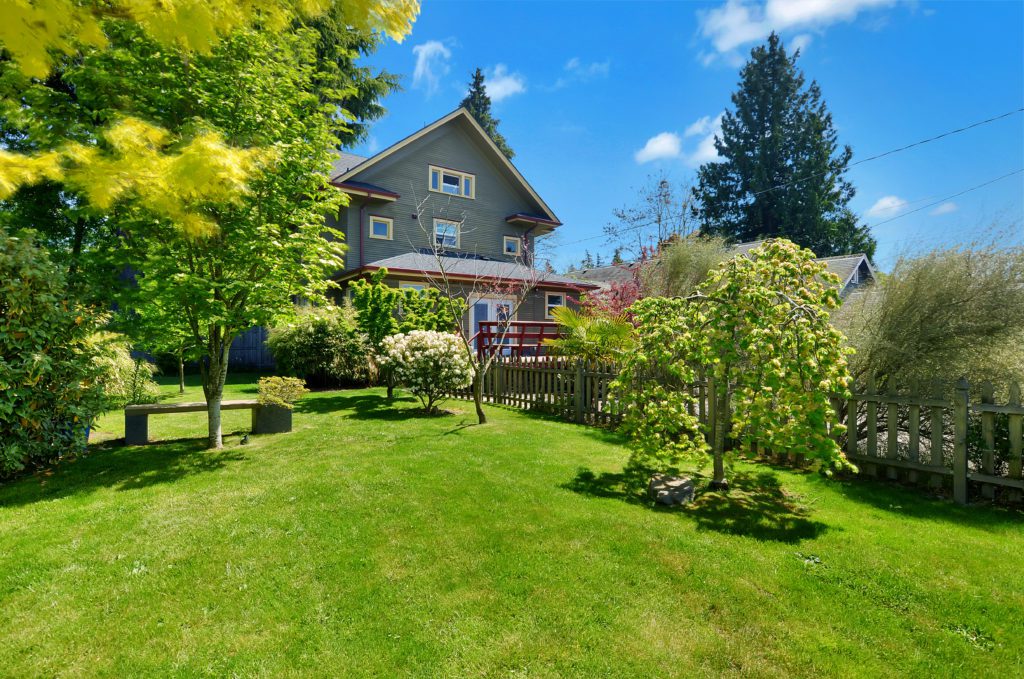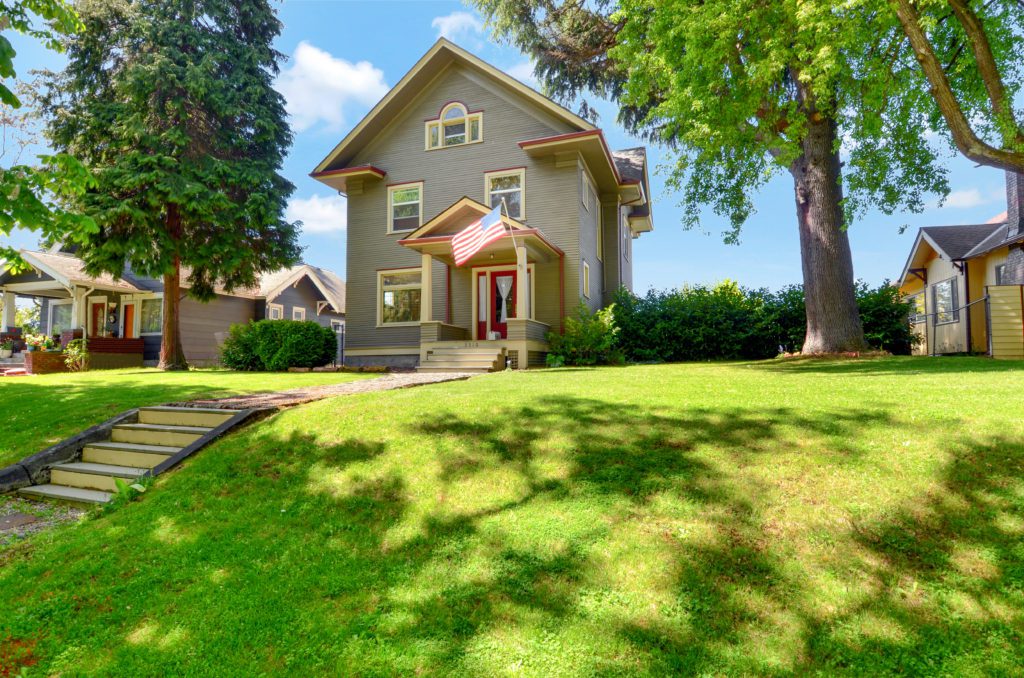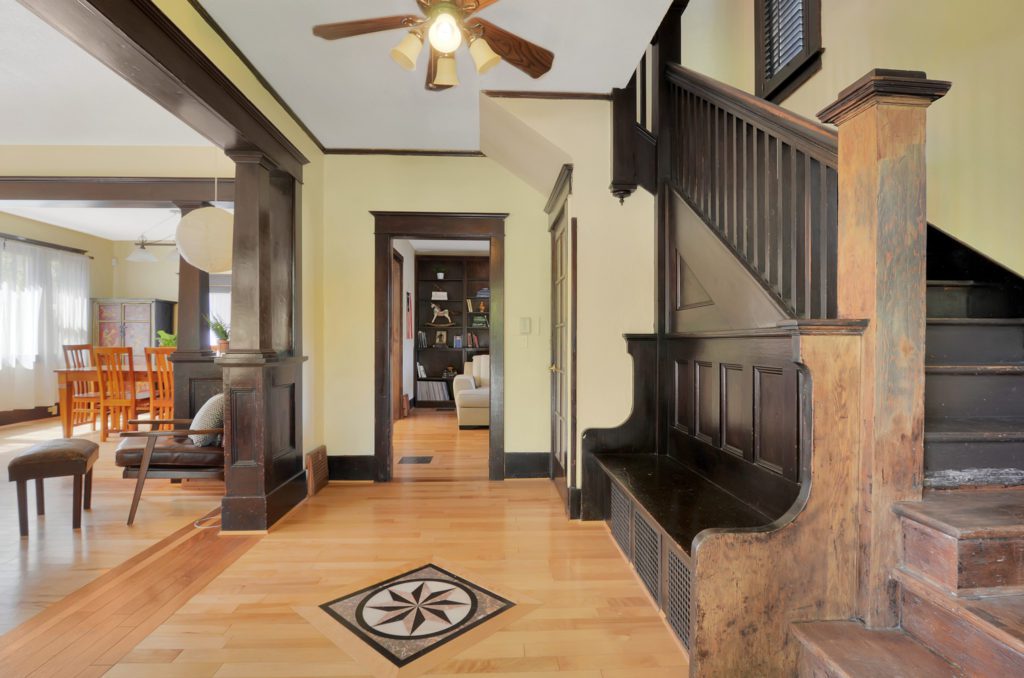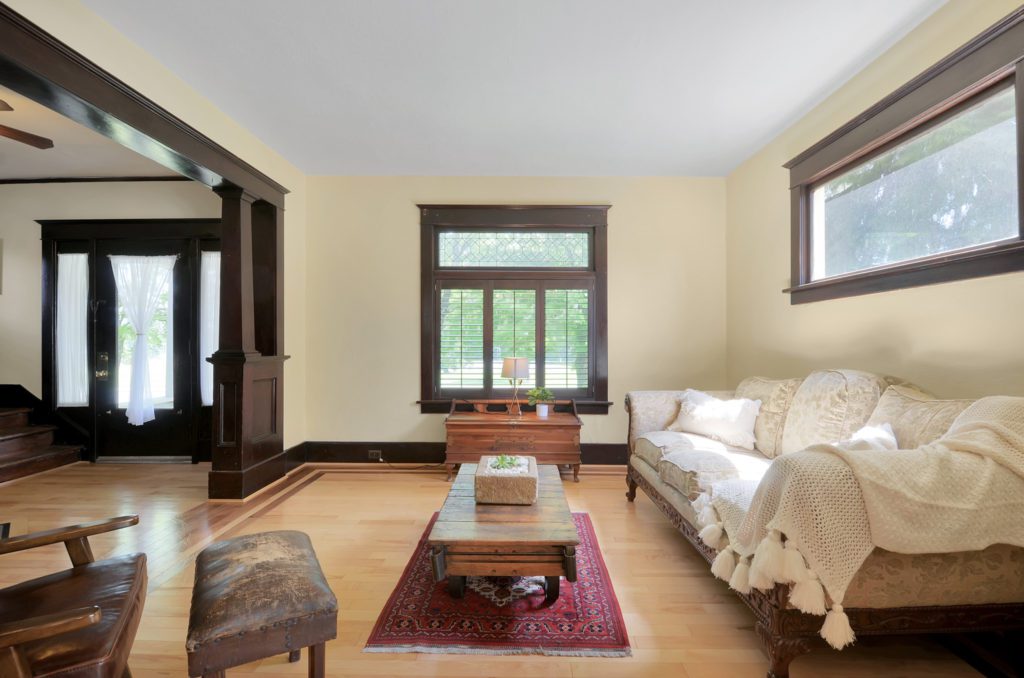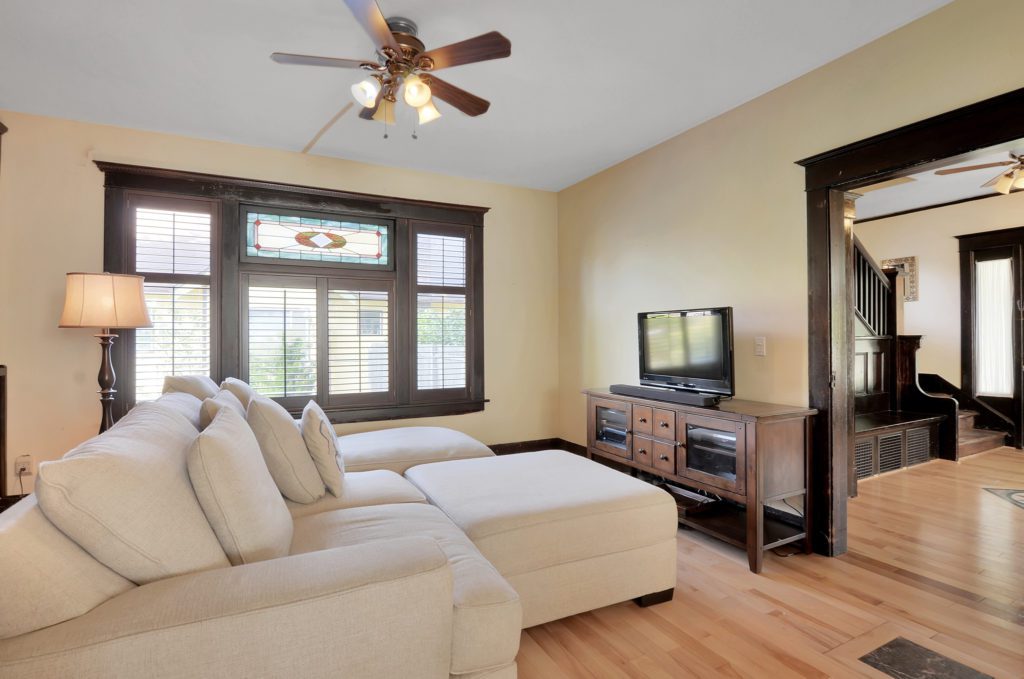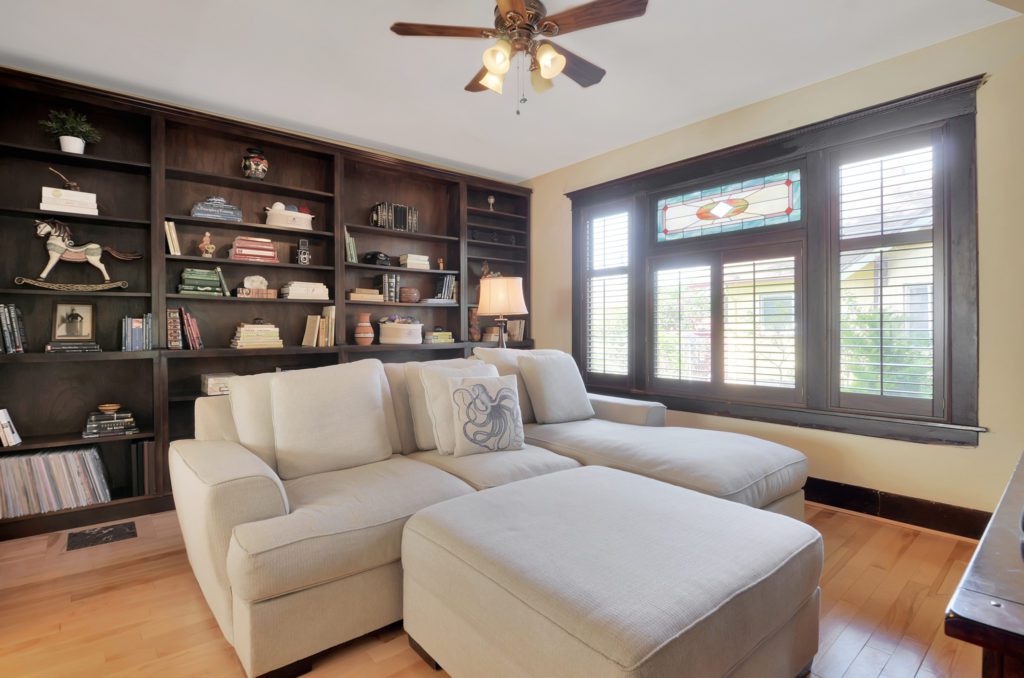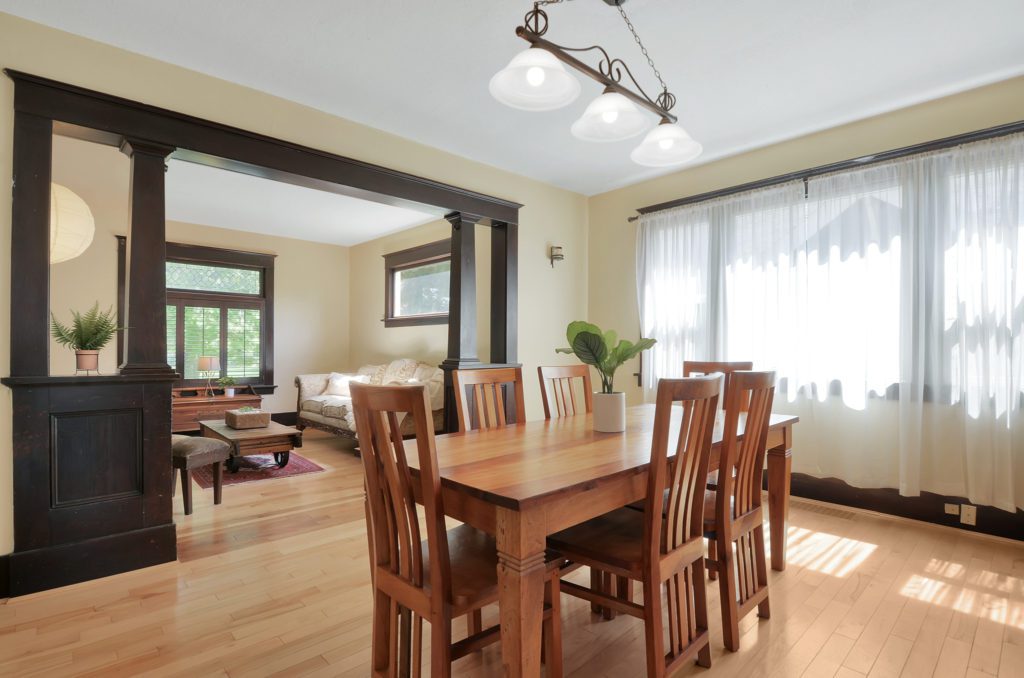 Historic charm and modern amenities are wrapped up into this one-of-a-kind 3-story Lincoln District gem. Thoughtful updates fill this timeless Craftsman home—a newer roof, newer furnace, new windows, new exterior paint, plus updated floors in the kitchen are all in the mix. The current owners even just had the foundation stabilized, which comes with a lifetime warranty. Enjoy details like original leaded windows, beautiful old growth wood trim, and tall 9-foot ceilings!
PROPERTY FEATURES
2,460 square feet
4 bedrooms
1.5 baths
All appliances included
Unfinished attic & basement (perfect for storage!)
3 blocks away from epicenter of Lincoln District
---
Lincoln: A Neighborhood of Community & Convenience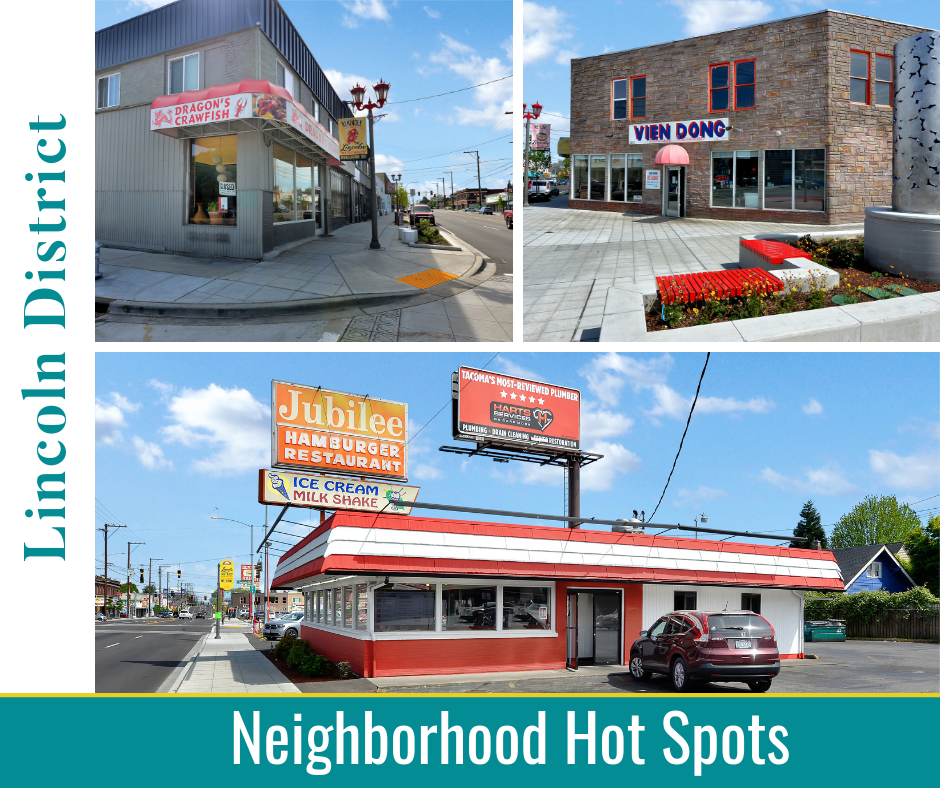 "It's a pretty close-knit neighborhood," shares this home's sellers. "A lot of our neighbors have been here for many years, and we know a lot of them. There are several neighborhood associations that meet regularly and they played a big role in getting the city to make improvements to the business district and park."
Home to an eclectic variety of restaurants, shops, a burgeoning art scene, parks, fantastic commuting options and more, at 3510 S Thompson Ave in Tacoma you're wonderfully surrounded by it all. Lincoln has also been home to recent revitalization efforts, and new amenities like the Eastside Community Center and all of the new shops along 38th street are all at your fingertips.
"We have an art gallery/shop/community art space. There is a tool library where you can borrow all sorts of tools and landscaping equipment. There is a clothing store, a baby goods store, bubble tea & a desserts shop, and more! It's a fun little area."
Lincoln Park 
Created in 1889, Lincoln Park is about as old as it gets in Tacoma, and with this home, you're nestled right across the street with views of the historic park. Having views of all of the park's events and happenings is one of the biggest things the sellers will miss about their home—from kids playing on the playground and people playing with their dogs, to seeing the church picnics and birthday parties that liven up the space. "There's always something fun to look at, not to mention the beautiful trees and grass."
The park is right alongside Lincoln High School, which just adds to the close feel of the community. "I also really like hearing the sounds from Lincoln bowl when the school has sporting events. We get to hear the Star Spangled Banner and the crowd cheering," share the sellers.
A Commuter's Dream 
"The best thing about this location is that you are minutes away from downtown, I-5, Highway 16, the Tacoma Mall, and other shopping," shared the sellers. "It feels like we can get anywhere in Tacoma in 15 minutes or less (usually less)."
Bus lines run along South Thompson Ave, and even more bus options can be found along the bustling South 38th Street. Interstate-5 is a quick 3-minute drive away, and you can be at the Tacoma Dome Station in only 6 minutes! (Plus, there are 2,282 parking spots here for commuters.) Hop on the Sounder Train here and take it all the way into Downtown Seattle.
Iconic, Delicious Eats
Between Pacific Ave and South Thompson Ave (and right along South 38th Street), a paradise of flavor awaits visitors. "Vien Dong is probably one of the best and most famous restaurants in this neighborhood, although there are lots of great Vietnamese restaurants in this area. My favorite dish is #50, the Thai red curry, and you can't go wrong with Pho, of course."
Pho is a neighborhood staple, and you'll also find gems like Cafe La Vie (Vietnamese sandwiches and mouthwatering noodle dishes) Dragon's Crawfish (Cajun/Creole cuisine, a rarity in Tacoma!), Gari of Sushi (don't be fooled by the unassuming exterior—this local favorite is known for how fresh everything is), and Taqueria La Fondita (another rave-worthy spot).
"Also, if you like to cook, the Hong Kong Supermarket is fun to visit and find all sorts of international ingredients," adds the seller. "The kids really like Jubilee for ice cream or lunch out with friends from the neighborhood."
TEXT/CALL Realtor Jenny Wetzel for information (253) 381-9788 or Jenny@jennywetzelhomes.com