The March 2021 Market Update is here! Every month we compile the data from the following counties: Pierce, Kitsap, Thurston & King. The data is pulled directly from the Northwest Multiple Listing Service. Don't see your local area? Let us know, we are happy to run a market update report tailored just for you!
We wrapped up the first quarter of the year with low inventory and increasing home prices. The low inventory has been a standard in our market for well over a year now. In Pierce County the average home is listed for sale for only 13 days before going under contract. In some areas, the number of days a home is on the market is even fewer. The median home price in Pierce County was $480K for the month of March, $15K more than February.
 University Place had very similar numbers in comparison to February 2021. Only .2 months of inventory on the market makes this area super competitive for home buyers. In a balanced market, there would be around 4-6 months of inventory.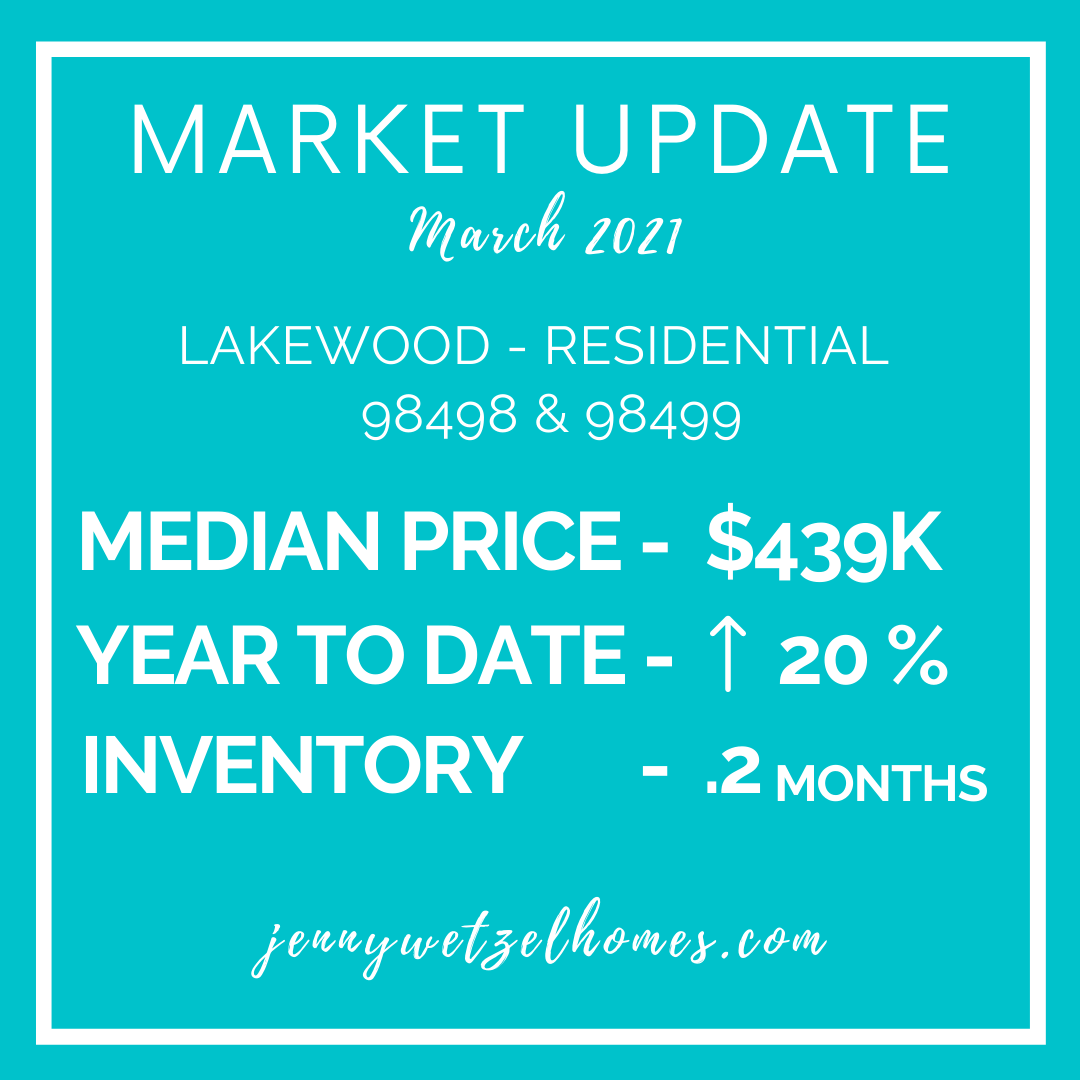 The median home price in Lakewood has increased 20% since March of 2020. This month the median home price was well above the $400K mark; however, Lakewood continues to be one of the more affordable cities in Pierce County.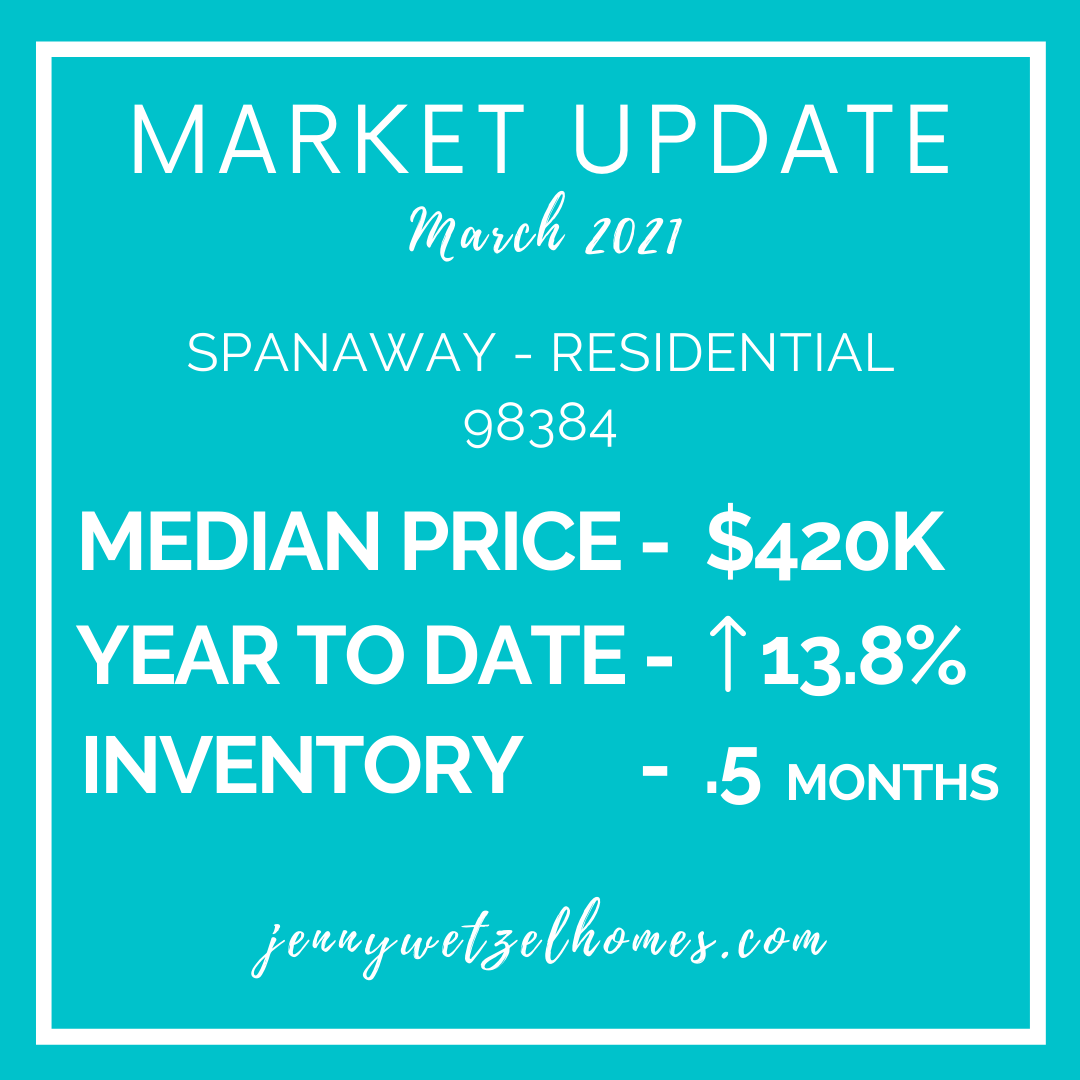 Spanaway had slightly more inventory than other cities in March. The median home price increased from $411K in February 2021.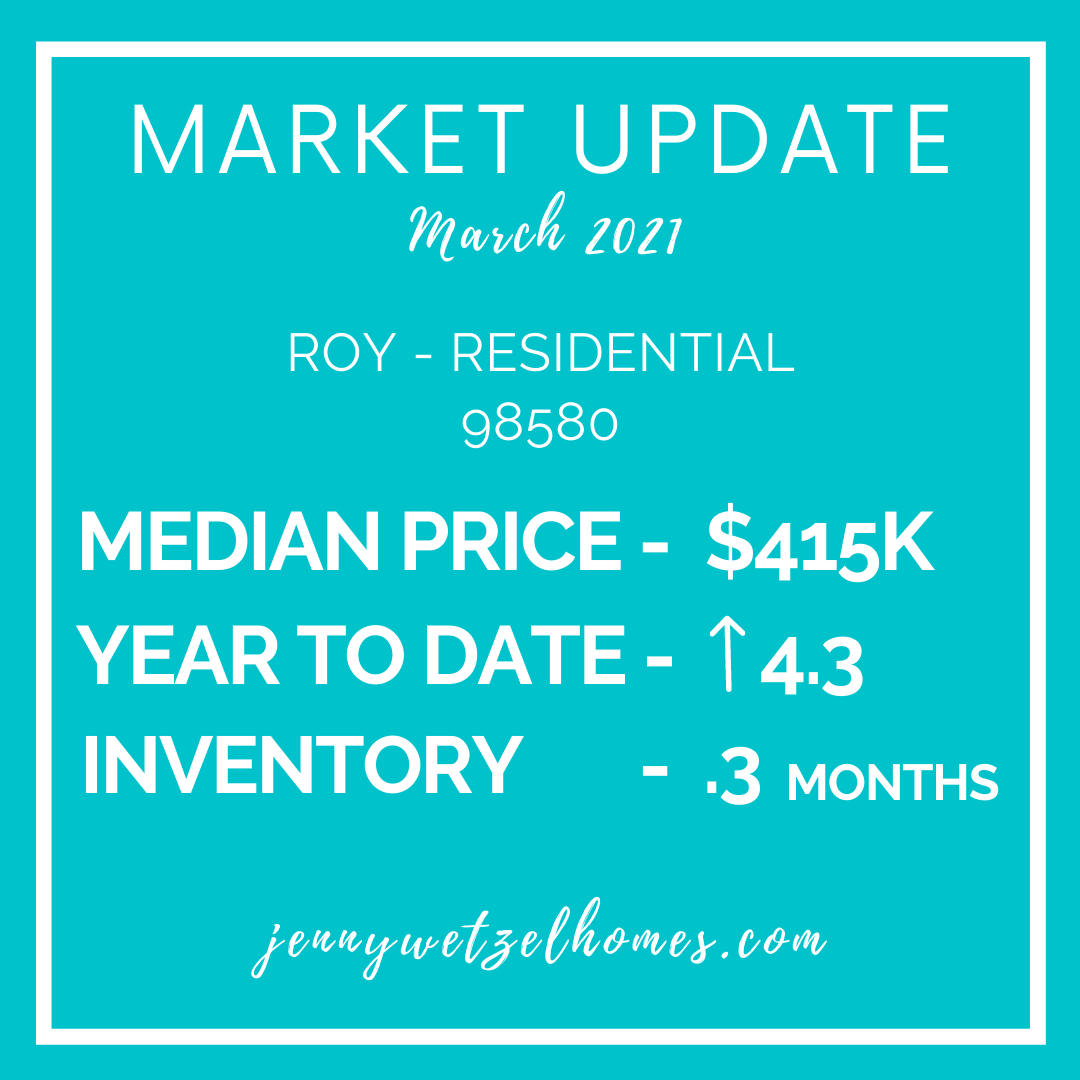 Roy went over the $400K marker this month but did not see as big of an increase in the median home price from March 2020.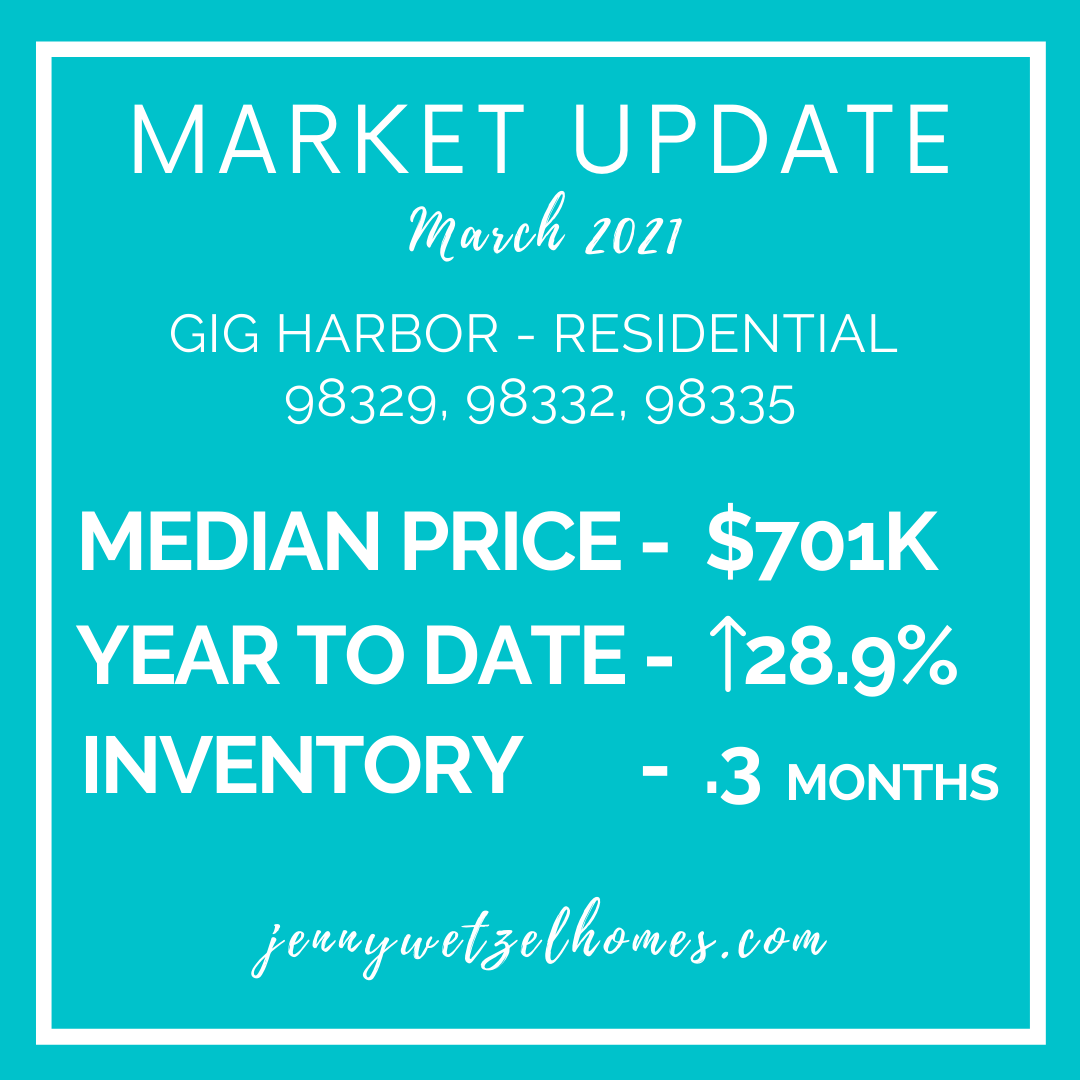 The Gig Harbor market has seen a huge increase in the median home price year over year. Particularly, Gig Harbor North saw the biggest increase year over year with just under a 50% climb.
The Puyallup area continues to grow. New developments are definitely a factor in the increasing home values and popularity for this city.
North Tacoma's market is one of the most expensive areas in all of Pierce County. In 98403, the average days a home was listed for sale was only four days until it was under contract.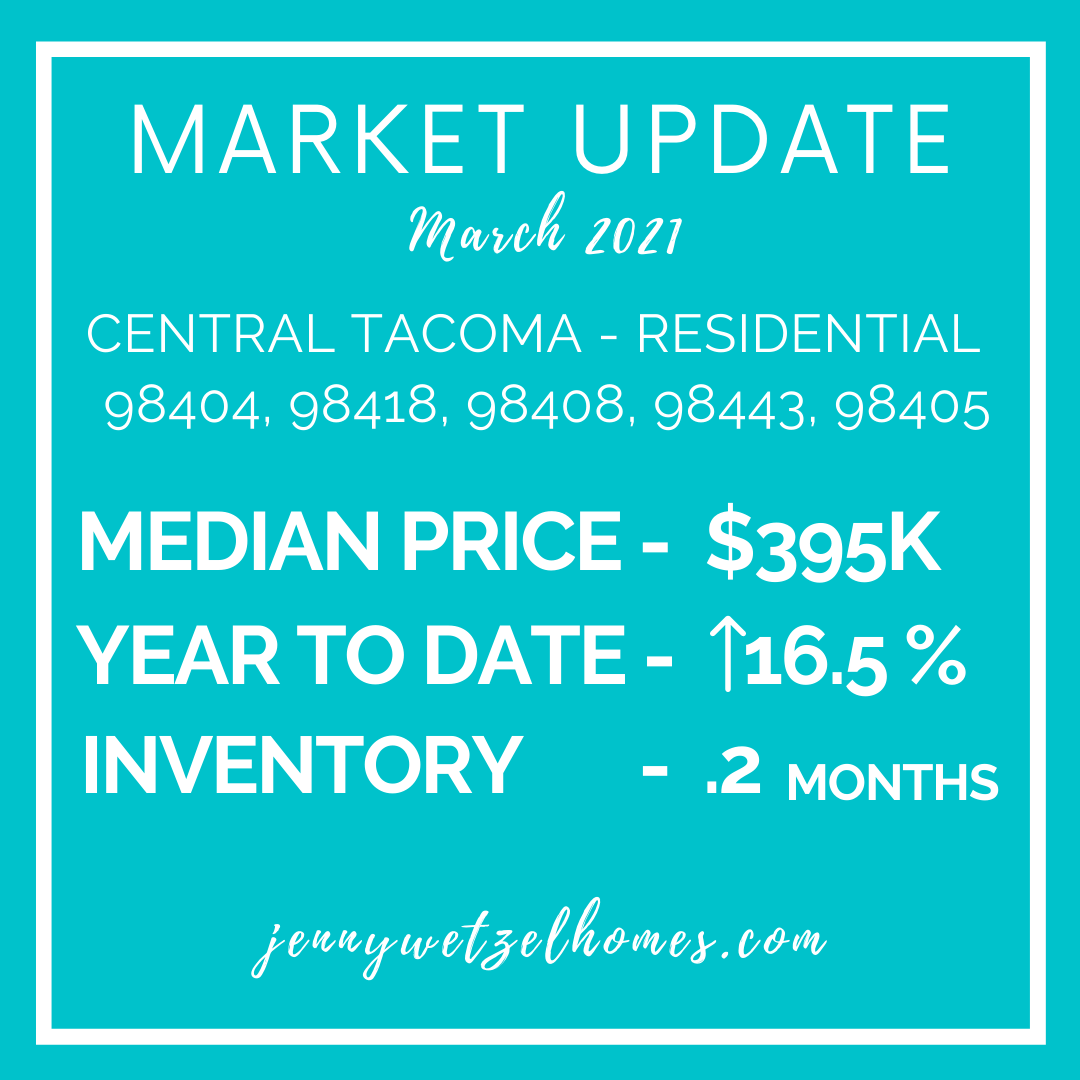 This month, Central Tacoma was the most affordable area on the list. The median home price is under the $400K marker and two zip codes were just at or under $375K.
The median home price in South Tacoma saw an increase from last month. On average, homes listed for sale in the South Tacoma region were only on the market for 8 days before going under contract.
If you are considering selling your home, feel free to reach out directly. – Jenny@JennyWetzelHomes.com OR call/text (253) 381-9788.