Here is the November 2021 Market Update. Every month we compile the data from the following counties: Pierce, Kitsap, Thurston & King. The data is pulled directly from the Northwest Multiple Listing Service. Are you looking for further information in your neighborhood? Let us know! We're happy to send you a complimentary market analysis for your home.
Median Sales Price November 2020 vs. November 2021 per County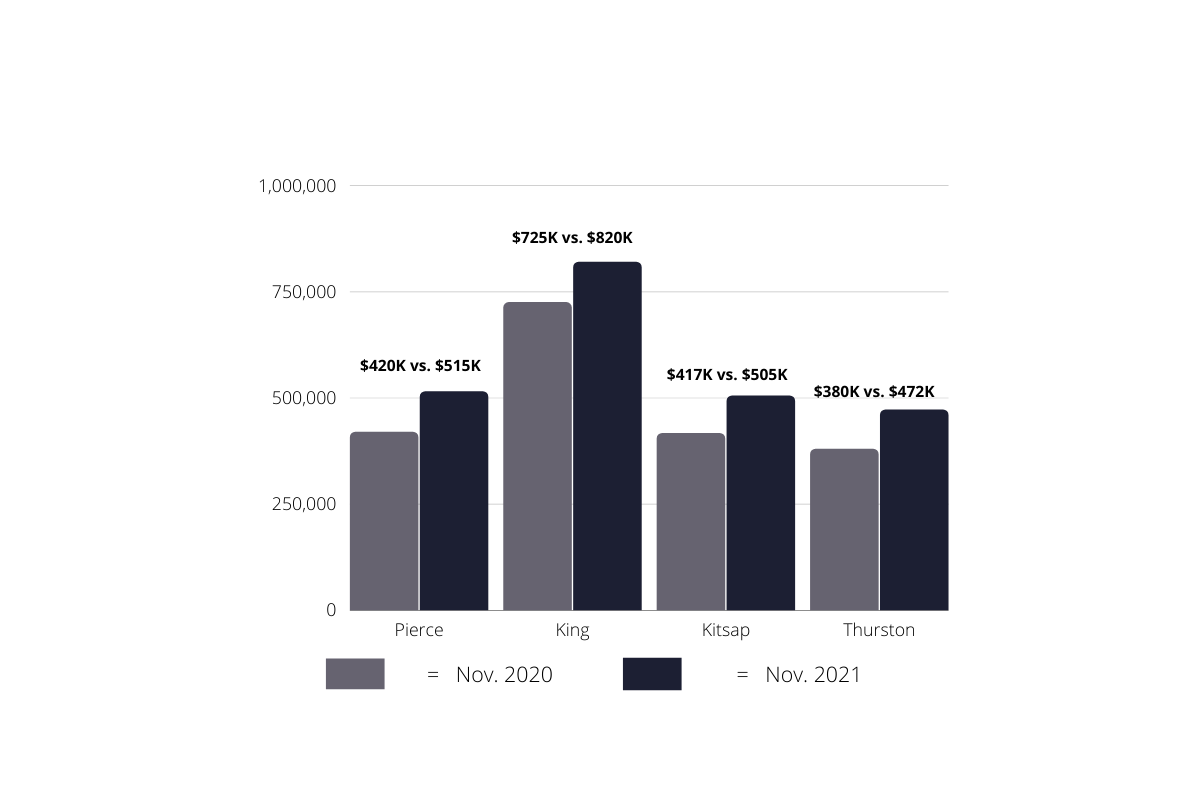 As we head into the holiday season and end of the year, overall many cities in Pierce County saw a slight dip in median sales price. Looking at data year over year, we know that home prices tend to dip a tiny bit in December, followed by an increase through January. Experts are predicting a strong Seller's market in 2022, much like 2021. The demand of home buyers is not going anywhere and there are simply not enough homes for sale. 
Although the median sales price for homes sold in November was slightly lower in most areas we track, the market was still competitive. Very few homes were listed for sale in Pierce County overall in November. In North Tacoma's zip code 98403, only five homes were listed and the average price of homes sold was $802K. As the real estate market increases, are home buyers being priced out of the Greater Tacoma area? Check out the affordability in Tacoma HERE! 
Median Sales Price October 2021 vs. November 2021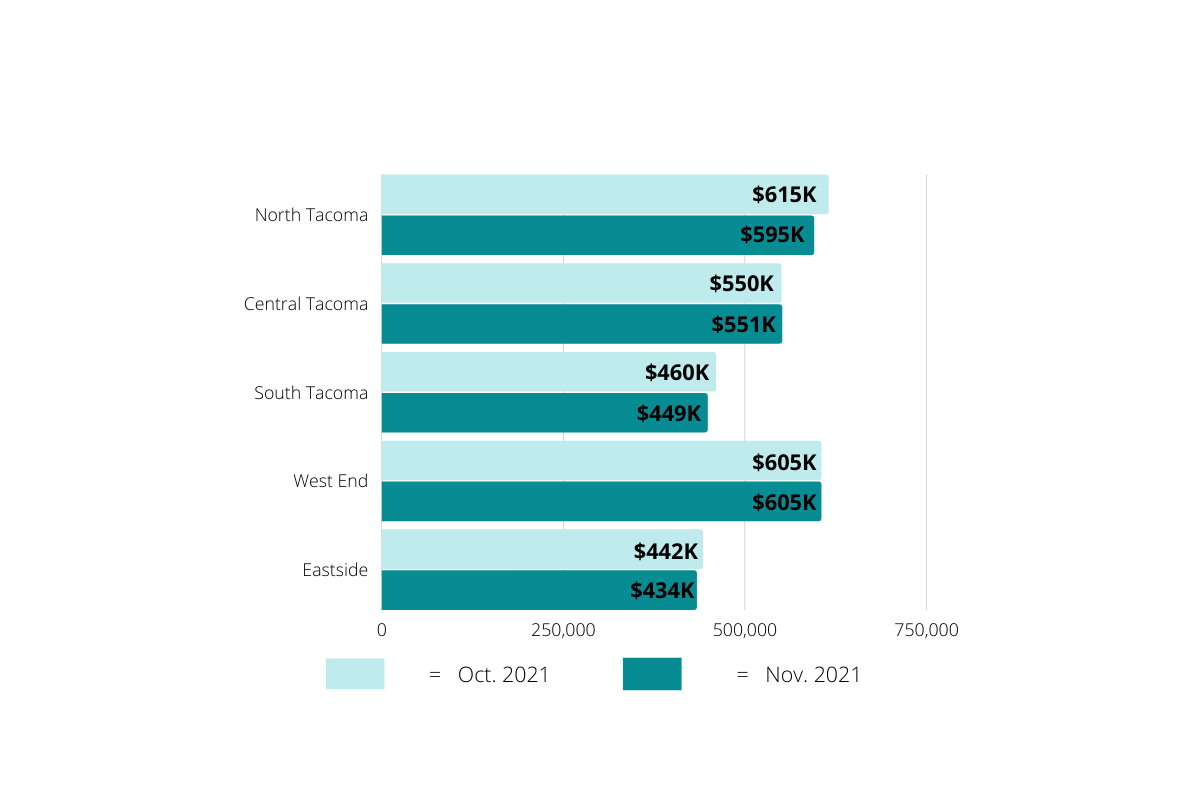 Some good (and big) news: 2022 conforming loan limits have increased by 18%! What does that mean? Home buyers have more purchasing power come 2022. For those who live in a high-cost area (such as Pierce, King or Snohomish Counties), the 2022 loan limit will be set at 150% of the national conforming loan limit .Buyers can now purchase a $1M+ home with Conventional or FHA financing.
A breakdown of how the 2022 conforming limits will look like: 
20% ($222,812 downpayment) = $1,114,062 purchase price

15% ($157,279 downpayment) = $1,048,529 purchase price

10% ($99,027 downpayment) = $990,277 purchase price

5% ($46,908 downpayment) = $938,157 purchase price
[Information provided by Caliber Home Loans Mortgage Lender, Ryan Johannes. Contact Ryan Johannes HERE for more information!]