Here is the October 2021 Market Update. Every month we compile the data from the following counties: Pierce, Kitsap, Thurston & King. The data is pulled directly from the Northwest Multiple Listing Service. Are you looking for further information in your neighborhood? Let us know! We're happy to send you a complimentary market analysis for your home.
According to the Washington Post, early October is the best time to purchase a home. The market is less competitive and sellers and buyers are more serious about buying or selling so close to the holiday season. Typically, homebuyers have an opportunity to find the best "deal" in the Fall months. Overall, we saw an increase from September to October in median home sales prices in most neighborhoods for the Greater Tacoma area. The most significant decrease in median price was in Gig Harbor and Roy when you compare the September and October months.
A neighborhood that continues to increase year over year is West Tacoma. From October 2020, this area saw a $100K increase. The average price in October 2021 was $695,678 compared to this time last year at an average price of $570,942. In 2019, homes sold in the West End averaged at $491,000. See the full report for each area of median prices from September 2021 and October 2021 below.
Median Sales Price October 2020 vs. October 2021 per County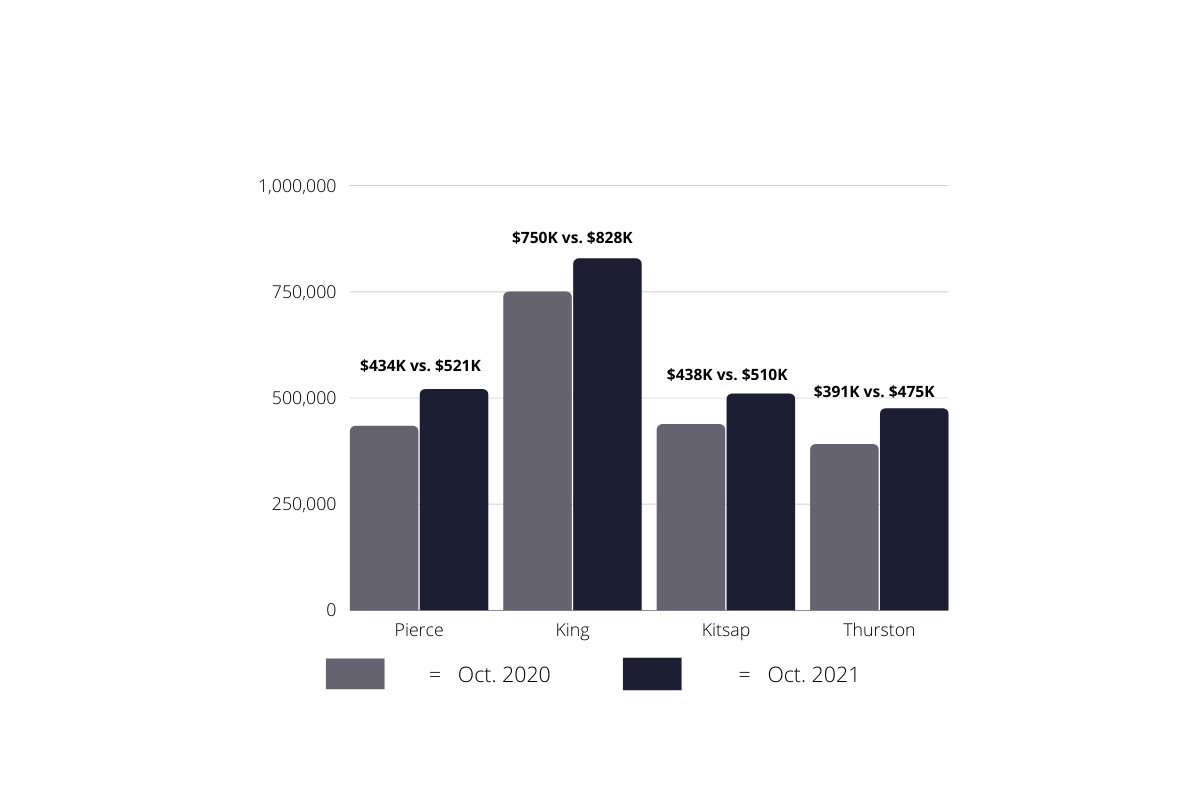 Median Sales Price September 2020 vs. September 2021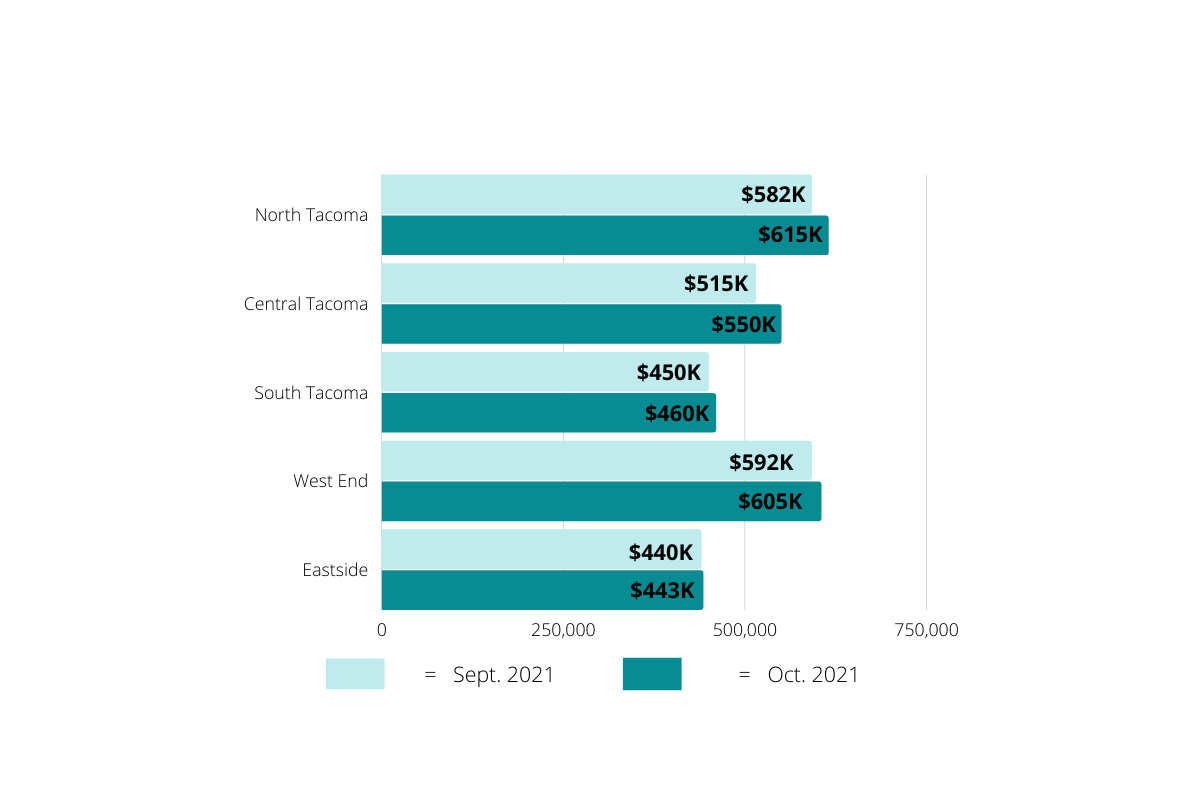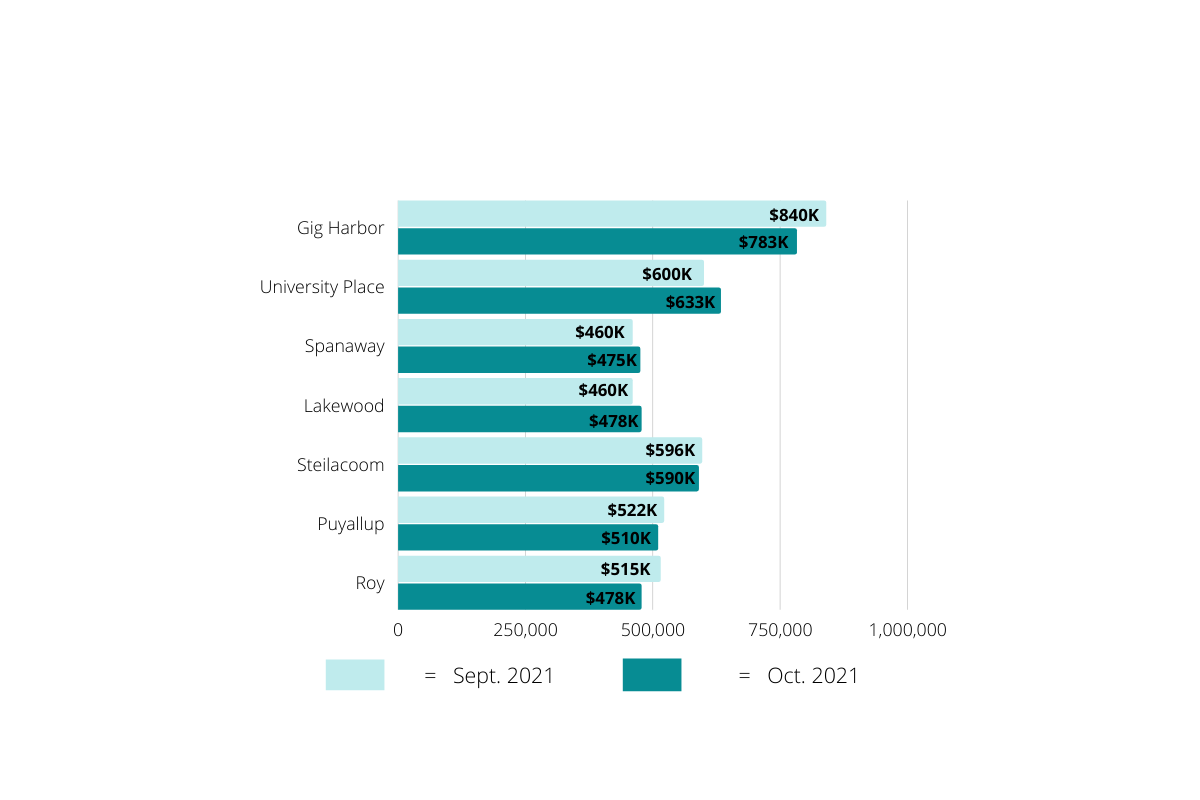 Check out September's Market Update here!
If you are considering selling your home, feel free to reach out directly – Jenny@JennyWetzelHomes.com OR call/text (253) 381-9788.