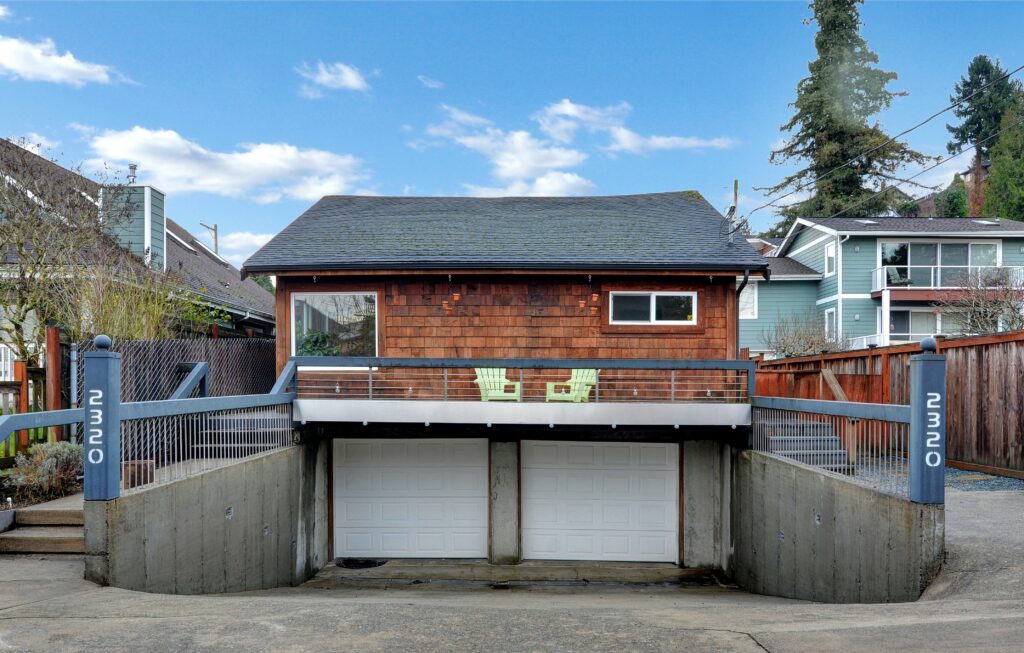 Every day is a vacation in this coastal cottage just 4 blocks from the Ruston Way waterfront! Two bedrooms on the main floor, plus 1.5 baths, an updated eat-in kitchen, laundry room and access to the private deck. Great condo alternative with attached two-car garage, and low maintenance yard. Need grass? No worries! Right across the street is historic Old Town park, which is home to a large play area and live music in the summertime. Great coffee & eats are also close, and the commute is short!
2 bedrooms
1 full bathrooms + Two half baths
1,184 square feet
Built in 1924
2-car attached garage
Offered for $425,000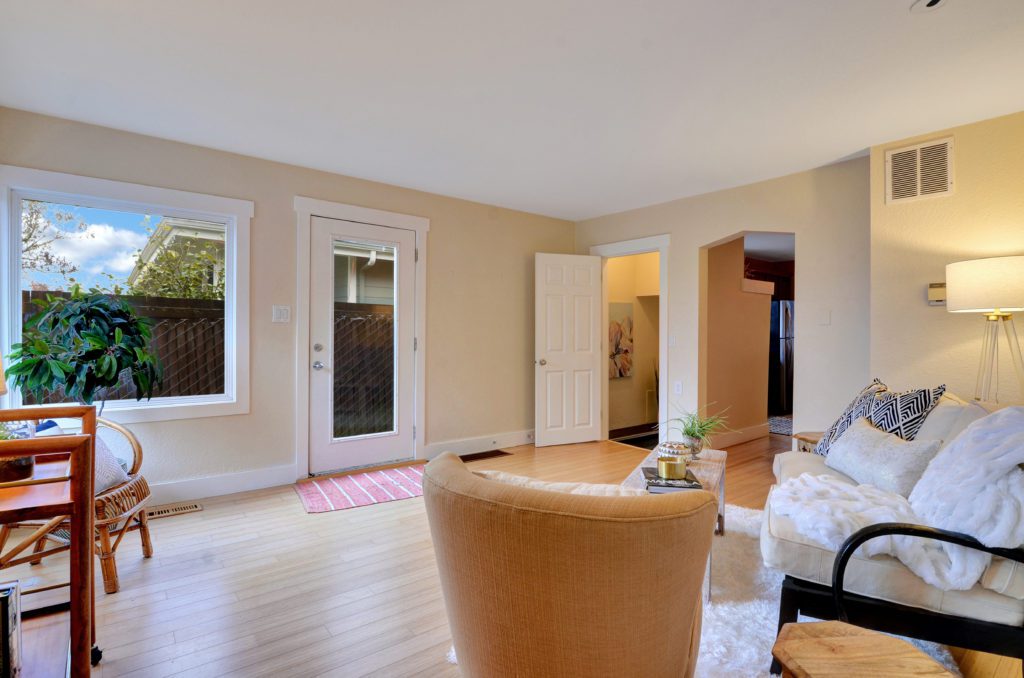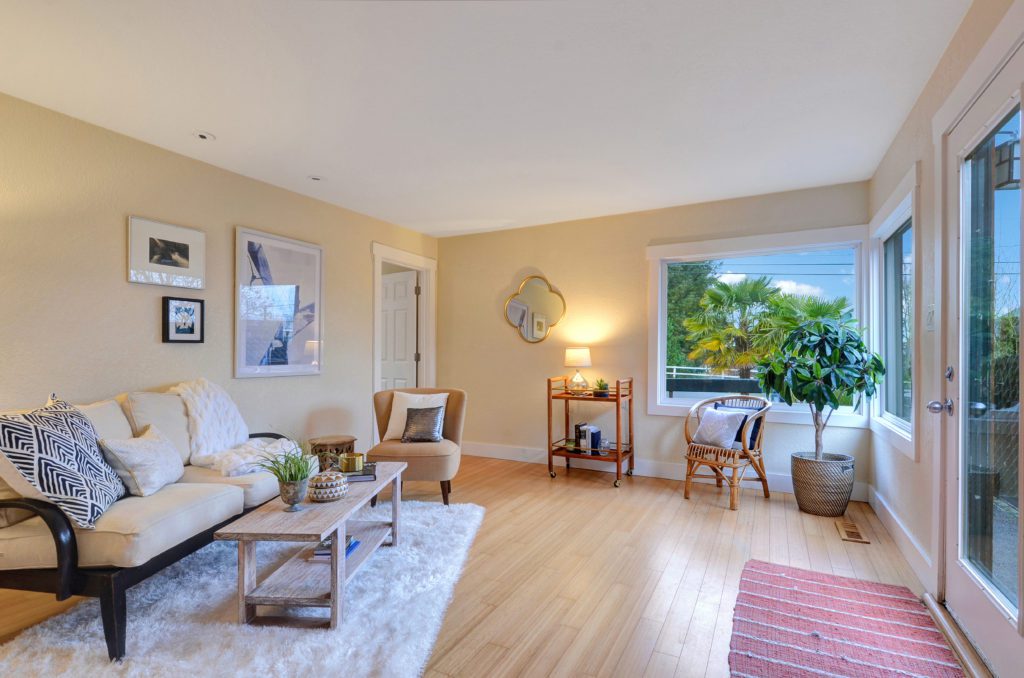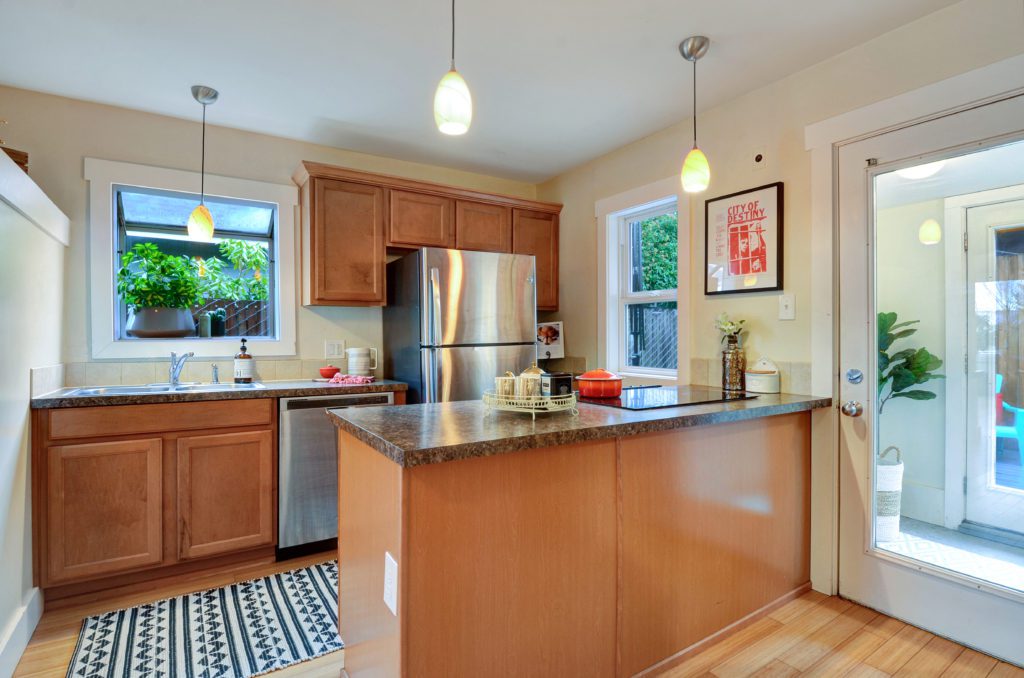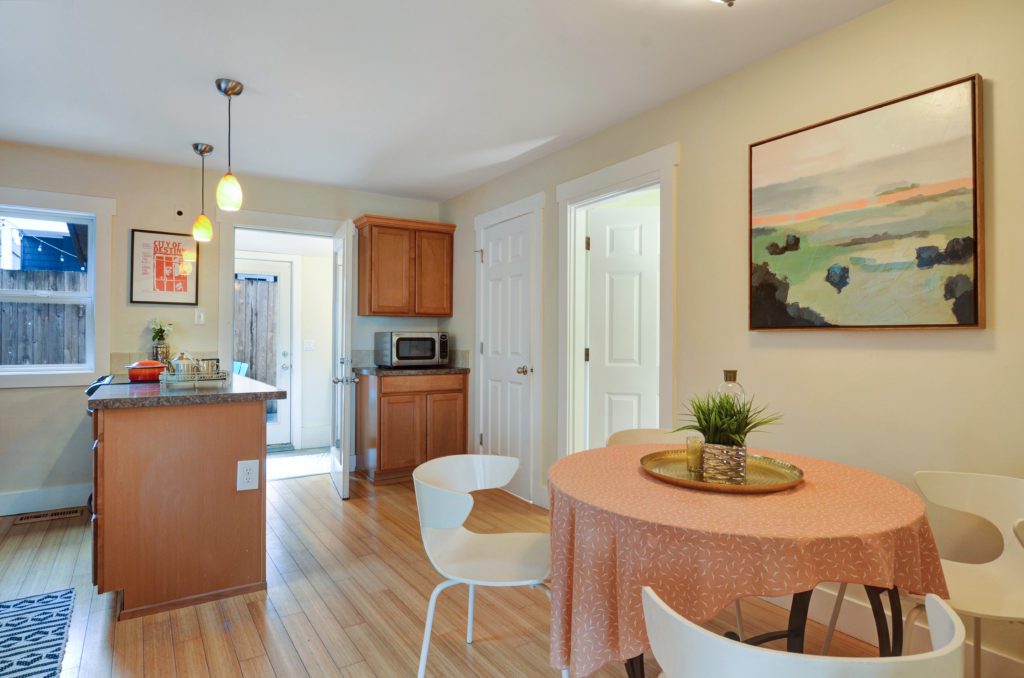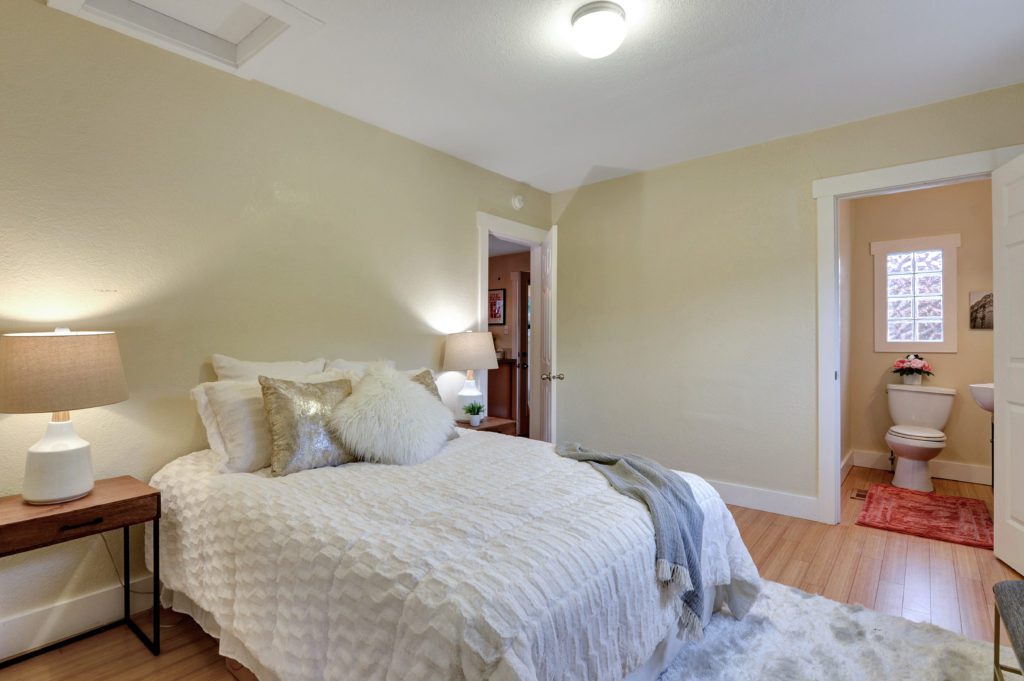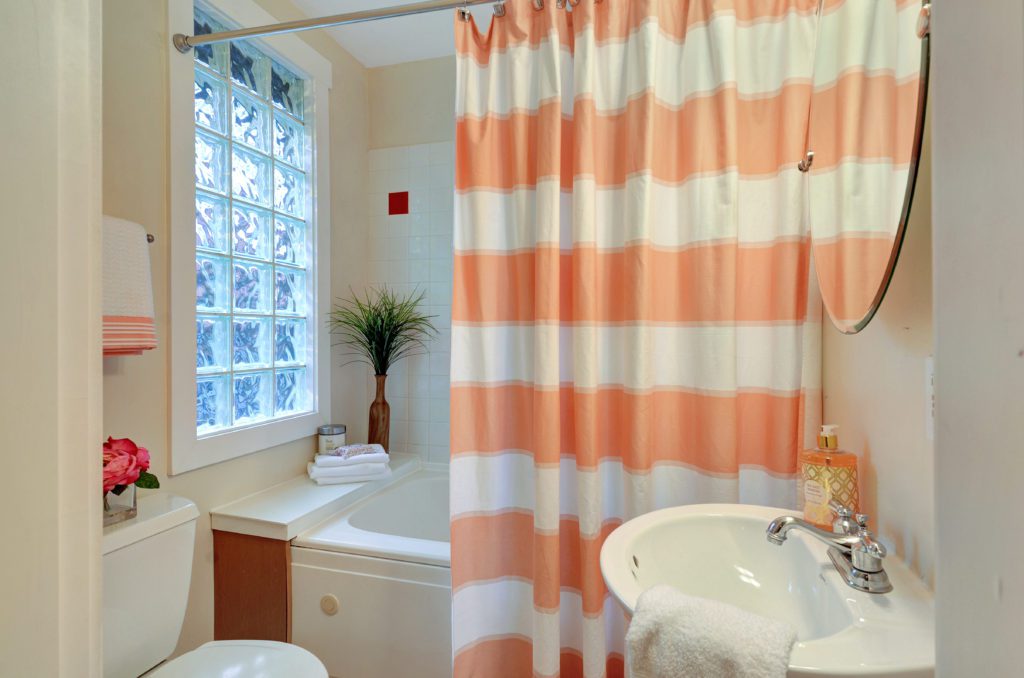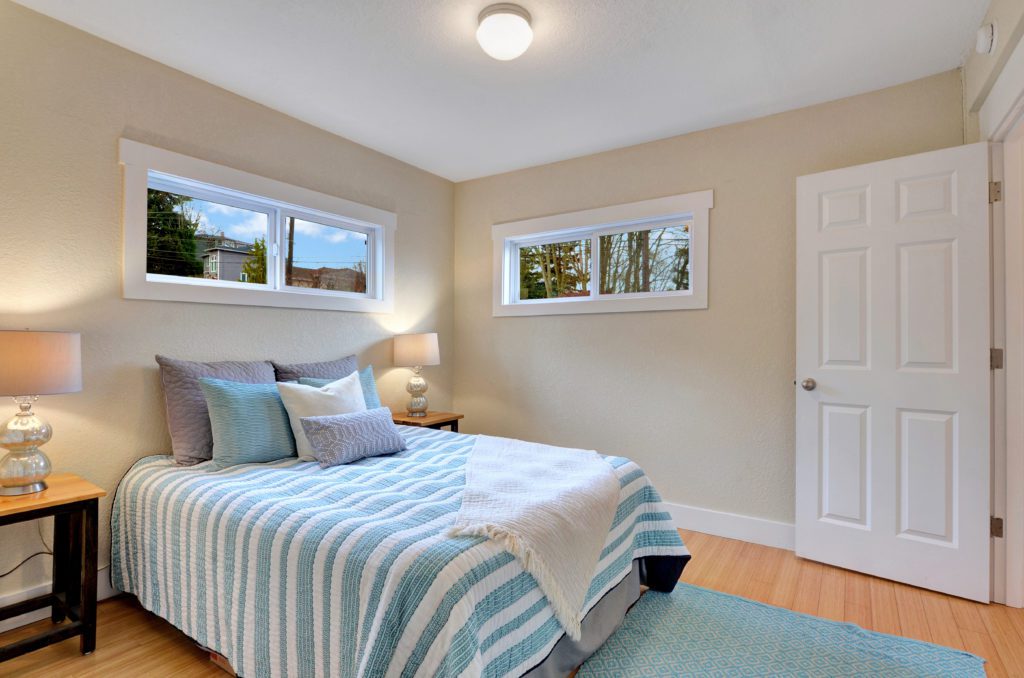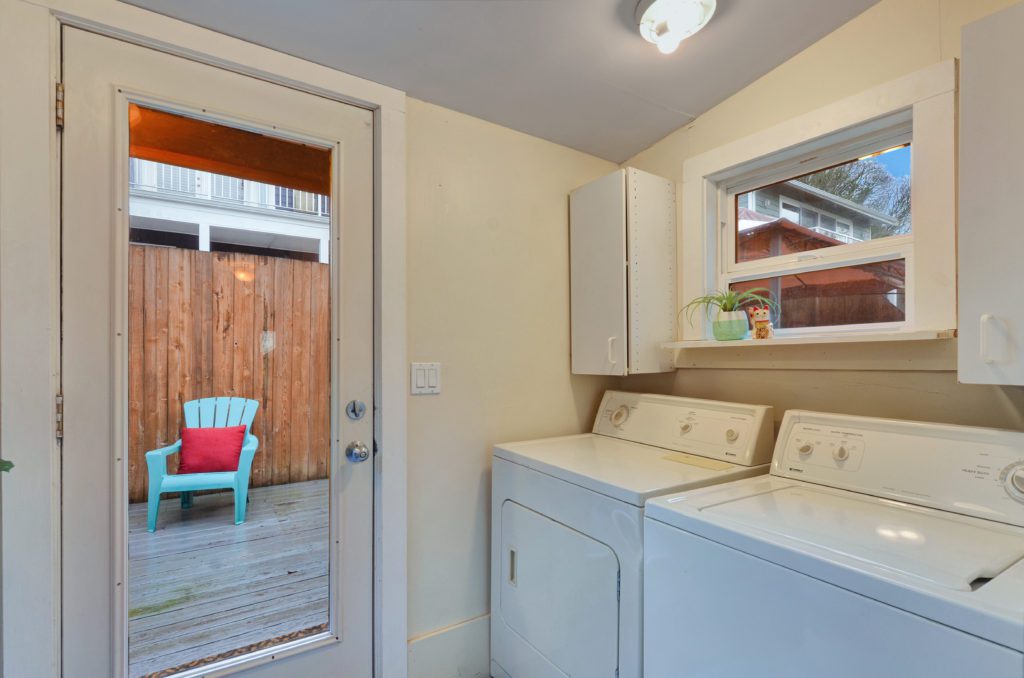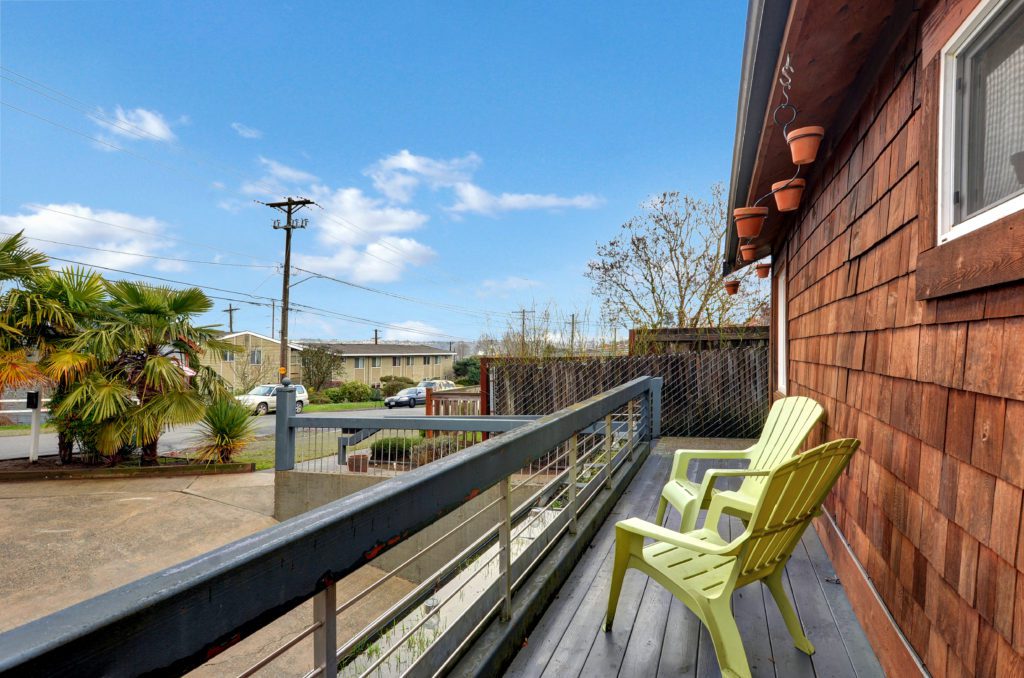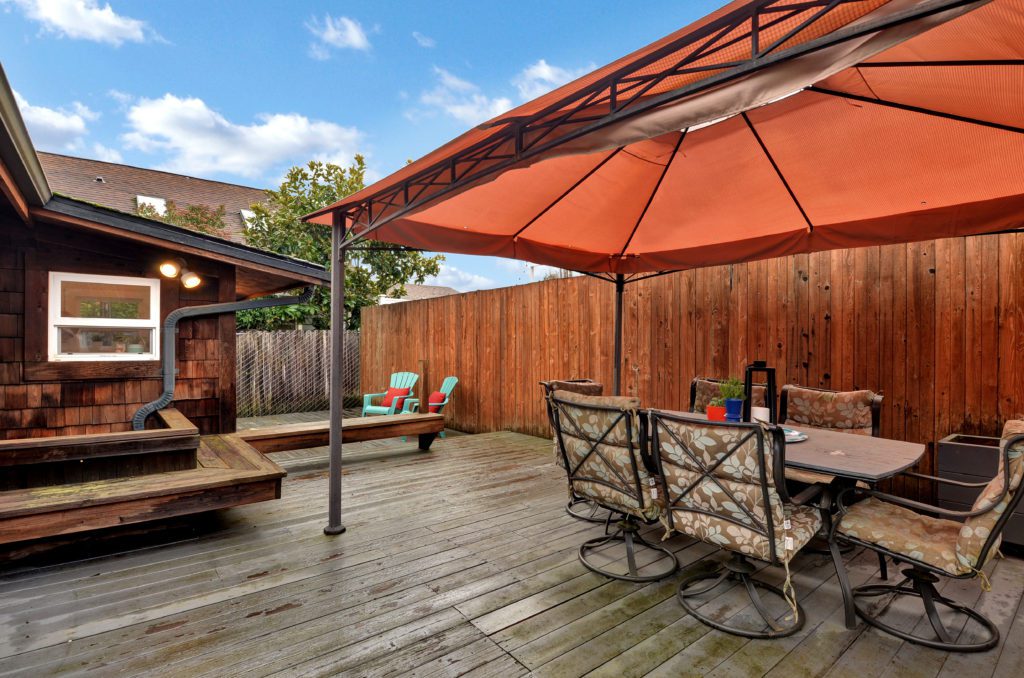 Old Town – Tacoma, WA
If there was a neighborhood boardwalk of Tacoma, Old Town would be it. This coastal home, built right in the middle, Four blocks from Ruston Way Waterfront. Where runners, dog walkers, walkers, skaters and bikers utilize the boardwalk to exercise year round AND located, some of the most intensively scenic restaurants of our city. If you are looking to create a lifestyle for yourself, that is of community, beauty and activities, Old Town maybe just where you want to land.
Restaurants – The Local Favorites
Just next door to Windermere Abode and one block from the coast home is Montamara Kitchen known for their homemade brunch items and service of Vahalla Coffee. – Another local favorite. Kitty corner from The Abode office is the The Spar Tavern – an iconic brick building perched on the corner of North 30th and McCarver. They have a coffee shop in front, and full seating around back, plus pool tables and live music on the weekends. A great place to meet your neighbors and play a few games of pool.
Parks & Museum next door…. literally
Directly in front of this home, you'll find a little trail with easy access to the Old Town Park in the business district of Old Town, Tacoma. It has a newer playground, half basketball court, walkways, site furniture, shelter building and the Job Carr Cabin Museum. In the summer you can enjoy free music in the park during the Old Town Concert series. Click here for the full lineup of local musicians and times.
Practically in your own backyard – Go exploring through Ursich Park – it's a wild and dense forest; full of native habitat. You just might spot a batch of fresh fawns and urban deer bouncing through this gulch. The trail is only .5 miles long and a little strenuous, but it's no worse than the steps getting down Puget Park.
Dining on Ruston Way Waterfront
There is no lack of places to eat along the Ruston Way Waterfront – Katie Downs Waterfront Tavern (renowned for its deep dish pizza!), Duke's Chowder House (great stop for happy hour) and long time favorite Harbor Lights . (The neighborhood secret is – they make the strongest drinks around!)
Point Ruston also has the new La Paloma Artisan and Vintage Market – Don't miss out on this weekend artisan & vintage outdoor shopping experience running now through October.
New Community – Ruston Point
If you follow the Boardwalk (traveling NW) you'll find an entirely new community; Ruston Point. A plethora of new eaters, Century Theaters – (luxurious seats, OMG) Hair and nail salons, cafes and shopping. Here are a few of my favorites: The Daily Catch, an extension of WildFin American Grill where you can get a 2-piece cod and chips is $7.99 and a 2-piece halibut and chips is $12.99. Jewel Box Cafe, Farrelli's Pizza, Stack 571, Ice Cream Social and more on the way as this area keeps developing!


CALL/TEXT Realtor Jenny Wetzel for more information (253) 381-9788