What is the cost of waiting to buy a home?
Buying a home in todays market seems like a stretch. Many homebuyers or folks wanting to buy a home feel as if waiting for interest rates to drop, the housing market to cool, and the economy to improve may be a better circumstance financially to purchase a home. However, the cost of waiting to purchase a home may push you out of the Tacoma market. Simply put, the supply of available homes for purchase will not suffice the increasing demand. Below, you'll find a graphic which shows the permit activity for new homes being built in Pierce County. Tacoma is the city with the largest shortage of new homes. With this large of a shortage of homes, Tacoma home prices will continue to increase. Purchasing a home now could save you thousands of dollars in the long run.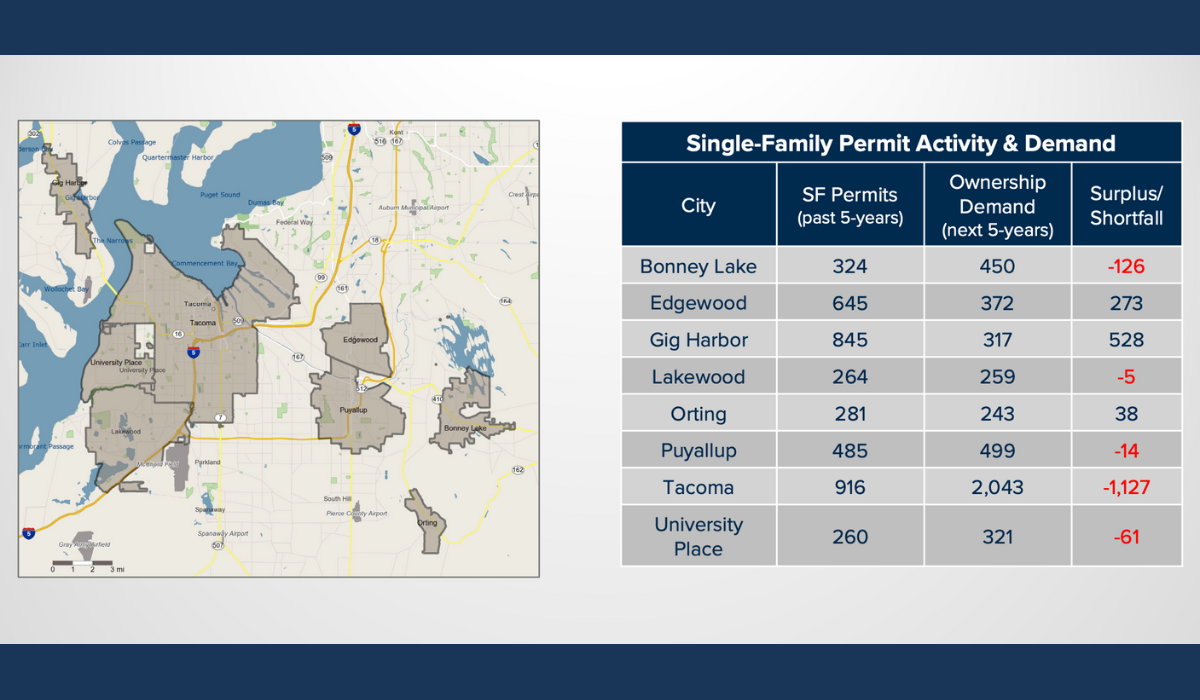 What does it mean for the Pierce County Real Estate Market?
What's to come in 2023 for the Tacoma housing market? While we have no crystal ball to tell the future, Matthew Gardner believes price growth will turn negative and sale prices of homes will be modestly lower. The 2020 and 2021 market was not sustainable with the majority of homes selling for well over the listing price. The supply of homes has become greater as we end the year of 2022, but Tacoma's real estate market is favorable to those relocating from the Greater Seattle region and California buyers. Below is Matthew Gardner's graphic indicating where Pierce County home buyers are coming from. Experts say a balanced market is 4-6 months of inventory, Tacoma currently has around 1.5 months of inventory available to homebuyers. Which is a huge increase compared to 2021 and 2020.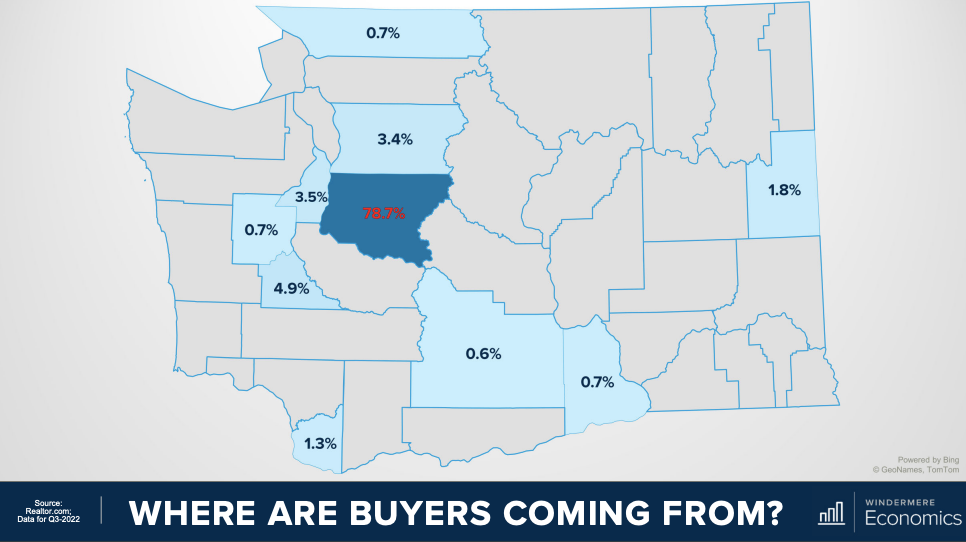 How much are you comfortable spending?
The term "date the rate" is being thrown around a lot these days. The saying goes: date the interest rate, marry the home. This blanket statement does not shed light on how increasingly unaffordable Pierce County has become for many Tacomans. Buyers, you should be comfortable with your monthly mortgage payment NOW or when you plan to purchase a home. Buying a home and expecting to refinance if or when interest rates to fall to a more favorable rate is a huge gamble. A gamble I advise my buyers against when making their largest investment of purchasing a home. Compare your mortgage payment to what you are currently paying in rent… is this a comfortable amount to pay each month or would you prefer to increase/decrease that amount and go from there. Think of your long term housing goals and how financial stability is key to building generational wealth.
Looking for more information on where to start your home buying journey?
CLICK HERE
for all Homebuyer Resources.
CALL/TEXT Realtor Jenny Wetzel (253) 381-9788 for more information on purchasing a home in Tacoma.