Gig Harbor Living
What's it like to live in Gig Harbor? You may hear residents describe this city as a quintessential Harbor town. Over the past 15 years or so, Gig Harbor has expanded and has become a very popular place to call home in Pierce County. What's special about living in Gig Harbor is that you get a little bit of everything. There is a quaint (yet busy) downtown located right along the waterfront. Local restaurants (like Tides Tavern), shops and breweries line the streets. There is also "Uptown Gig Harbor" that is a newer shopping center featuring the newly opened Metropolitan Market, Harbor Greens, and plus local shops, gyms, salons and more. Another bustling area is Gig Harbor North, it's here where you'll find the Costco, Target, Crumbl Cookie plus grocery stores and pharmacies.
The choices of homes are just as diverse as the major areas of Gig Harbor. There are homes right on the water with deep water moorage, new construction homes near schools and shopping, homes on acreage in the woods, condos that are walkable to downtown. There are homes in gated communities, homes on golf courses and many subdivision homes. You get the "small town" feel while being minutes from city amenities. What's also special about Gig Harbor? Many of the residents have spent their whole lives living in this town. However, with many new homes built (and still being built) Gig Harbor has drawn in many folks moving from Seattle and California, too.
Growth In Gig Harbor
The city itself is not the only thing growing in Gig Harbor, the median home price has exponentially increased year over year. Below, you'll find the data for median home prices in Gig Harbor vs. Pierce County. In May of 2022, the median home price for a Single-Family residence was a whopping $872,500. There were 92 homes that sold in the month of May. On average, homes sold for 104.6% of the list price. Fox Island, which is a small island that connects to the mainland of Gig Harbor, had a median home price of $1,050,000 last month.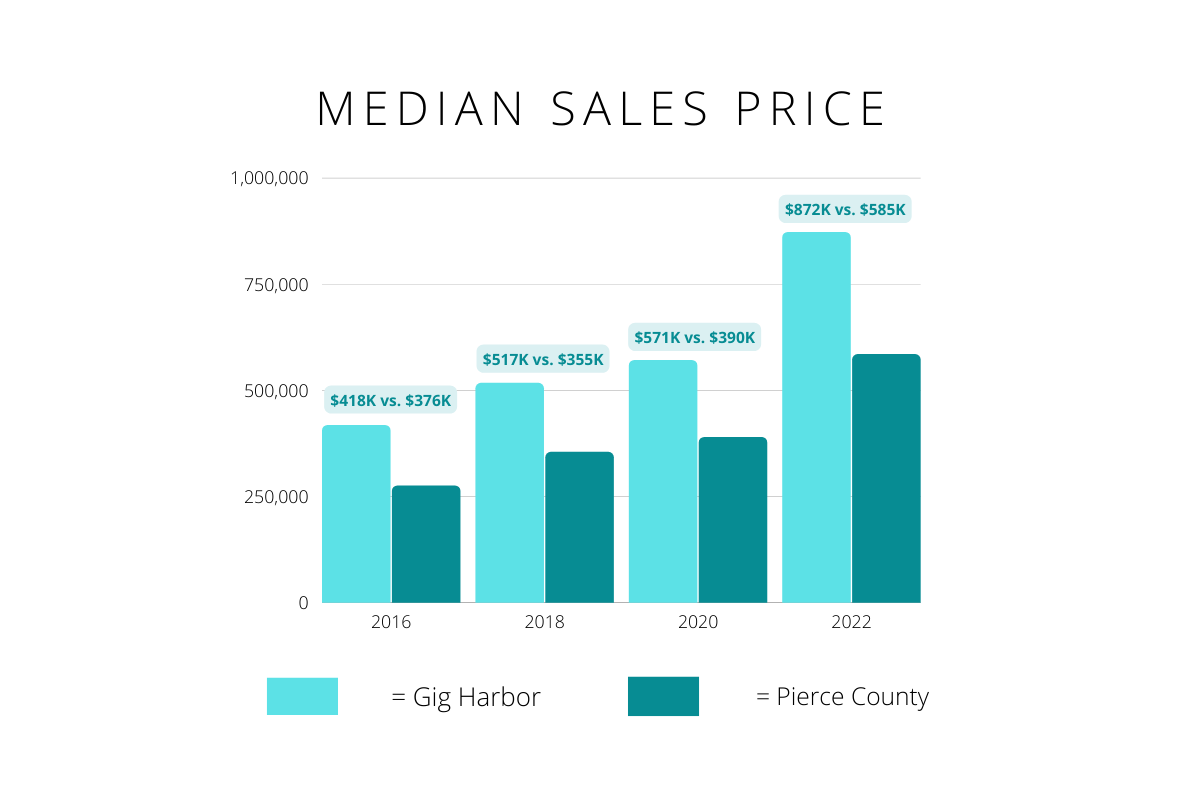 According the U.S. Census, the estimated population in July of 2021 was 12,181 people. In 2010, the estimated population was 7,126. Nearly, double the population in a little over a decade. As more homes are being built and popularity increases, it will be interesting to see where the population estimate is for this year and years to come.
Homes in Gig Harbor
Gig Harbor Tri-Level Home – SOLD for $669,000 in May of 2022.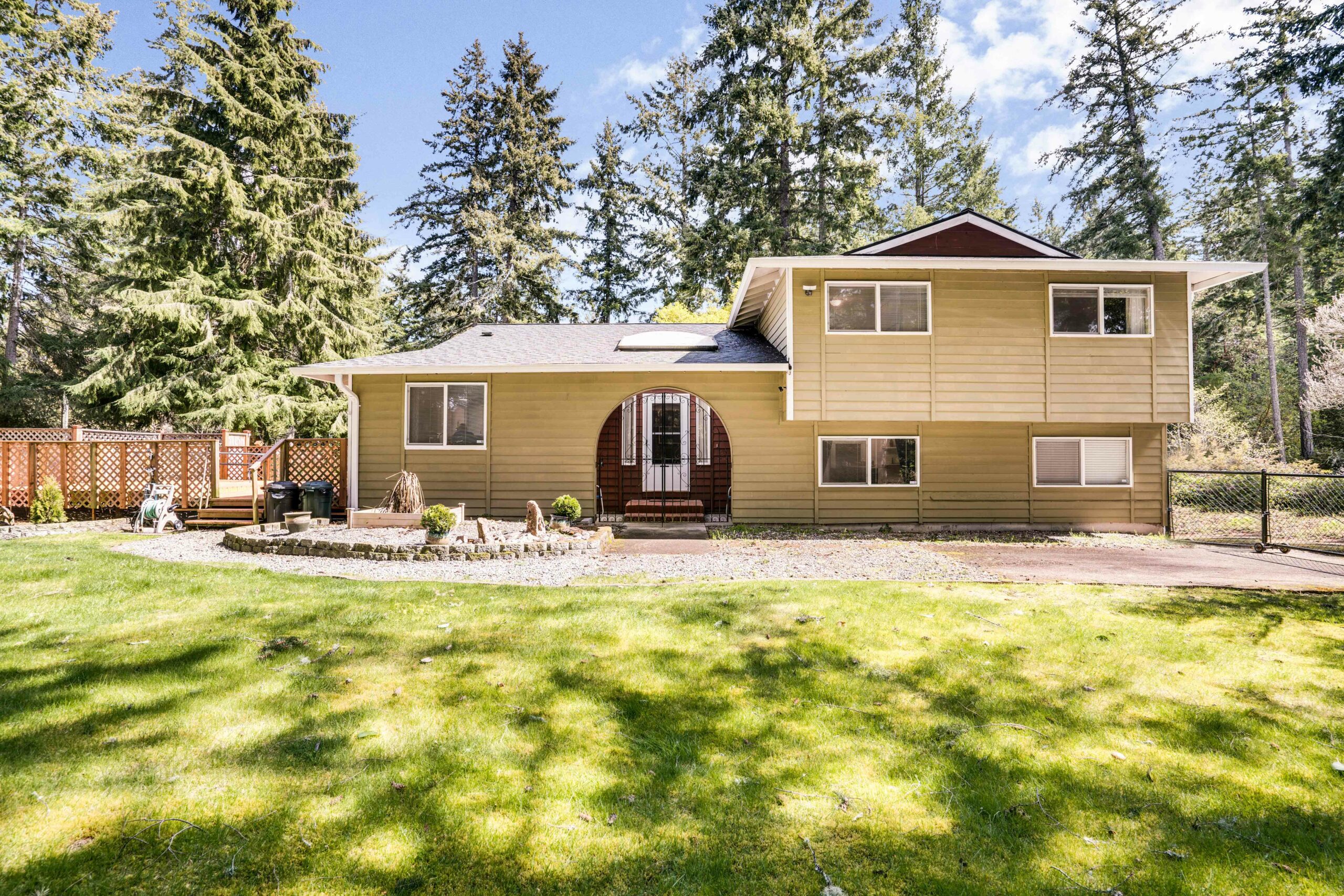 Custom Kopachuck Home – SOLD for $600,000 in April 2019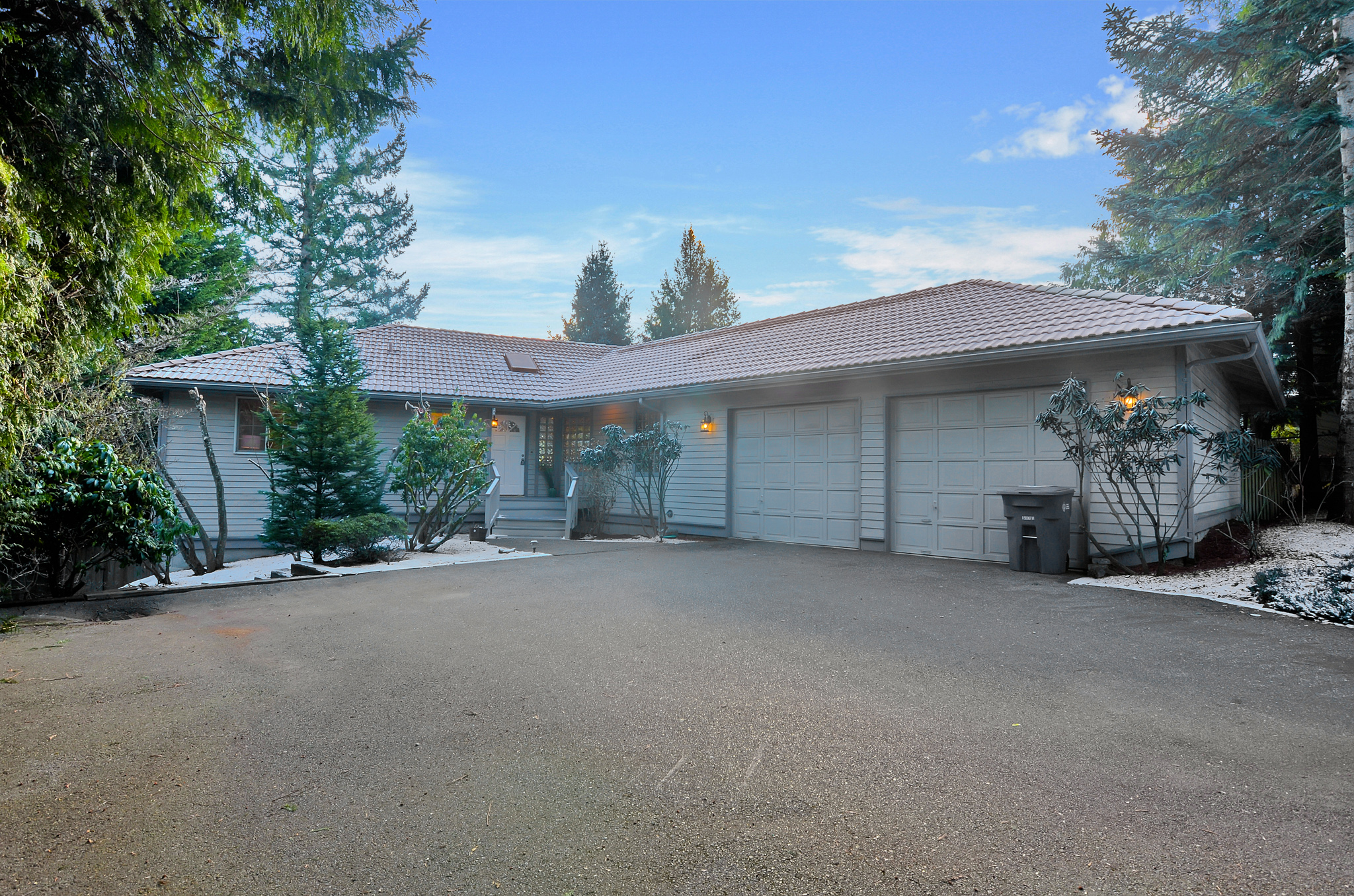 CALL/TEXT Realtor Jenny Wetzel at 253-381-9788 for more information.