The kitchen is IN! Mostly, that is. The island is not yet set to prevent a lot of headache with cutting the Oak Floors around it, so we choose to install the island after the floors are in. Although the kitchen is small it took a full 2 days and 3 contractors to complete. The process of installing new cabinetry can be cumbersome!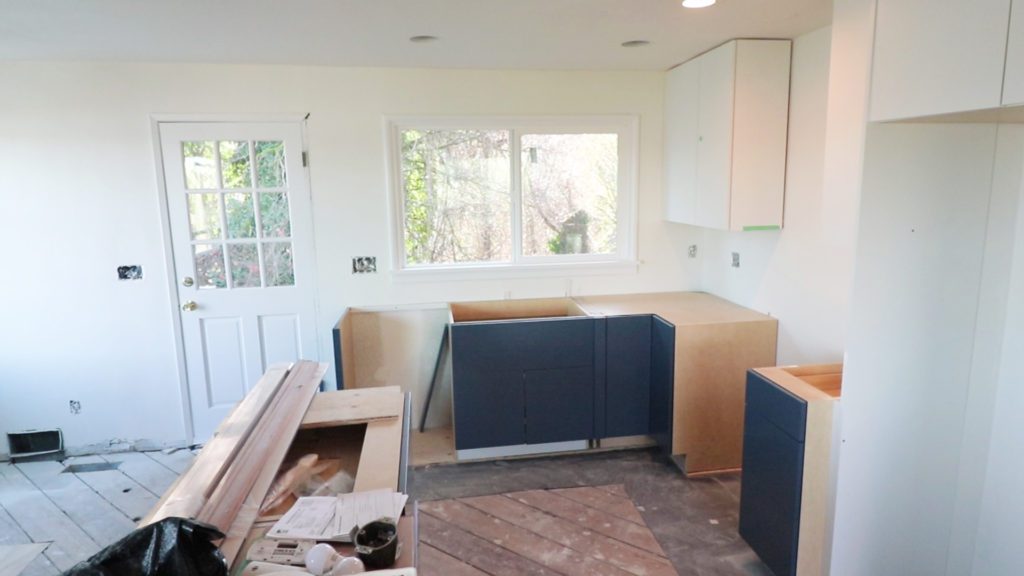 Epic Fail
This episode has taken me awhile to publish, partly because of the holidays but mostly because filming while contractors are working is very uncomfortable! Most of them aren't like our wonderful inspector – Justin w/ the City Of Tacoma, who aren't camera shy at all. You'll see in this full video, just a short clip of the first time we tried to film (yes I was chased by a bee) but while inside we tried to capture some update, but choose to discontinue filming, out of respect for my Contractors.
KITCHEN SPECS.
Canyon Creek Cabinets – Purchased through Gray Lumber in Tacoma
Maple wood in Chambray (color close to navy blue) for lower cabinets
Maple wood in White for upper cabinets
Includes toe kick, Scribe for upper cabinets and touch up kit
Under-mount full extension drawer guides w/ soft close
Canyon Creek Cabinets
Chambray
I'm delighted with how the cabinets turned out. My goal in remodeling this home is to select finishings that are modern and timeless. Navy blue (or in this case – Chambray!) to me, felt like a color that would be well received both now and in 30 years. I'm not going to remodeling this house again for a while – if ever!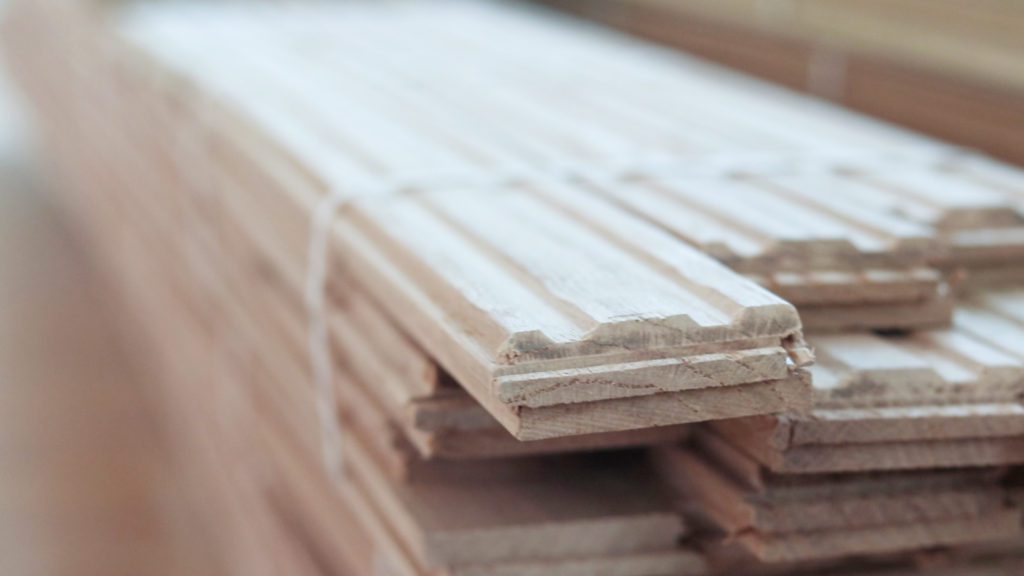 SNEAK PEEK – FRONT DOOR
To wrap it up, here is a little sneak peek of the color (and style) of the front door. I'm choosing to keep the cardboard protector on until the construction is finished. No dings and scratches, please!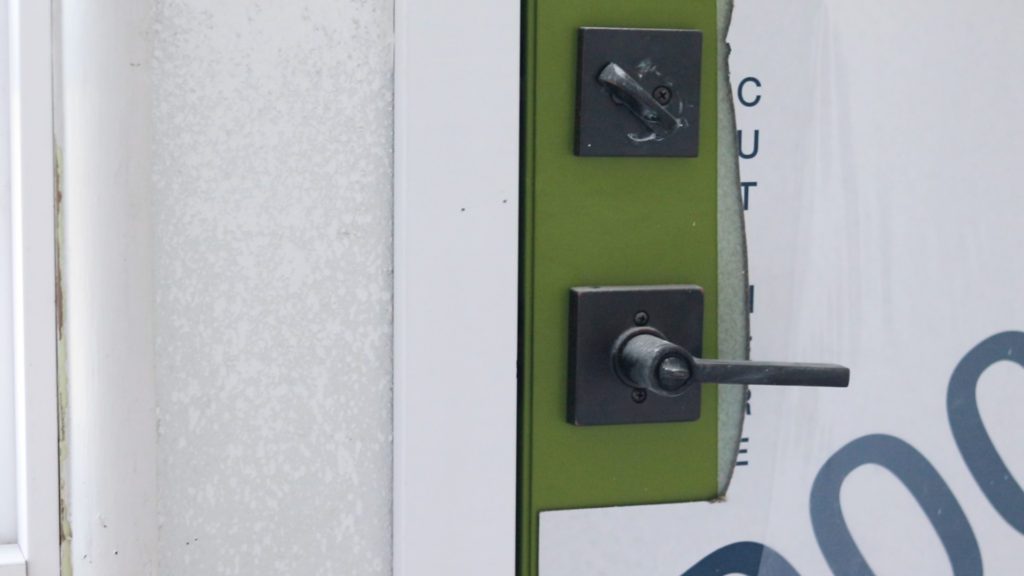 COMING NEXT
Wood floor installed on the main floor
Installing the island (permanently)
Installing and hooking up all appliances
Cleaning the ducts and firing up the furnace
Finishings electrical (main floor first, then downstairs)
CALL/TEXT me (Jenny Wetzel) for info – 253-381-9788