The June 2021 Market Update is here! Every month we compile the data from the following counties: Pierce, Kitsap, Thurston & King. The data is pulled directly from the Northwest Multiple Listing Service. Don't see your local area? Let us know, we are happy to run a market update report tailored just for you!
JUNE 2021 COUNTY UPDATE: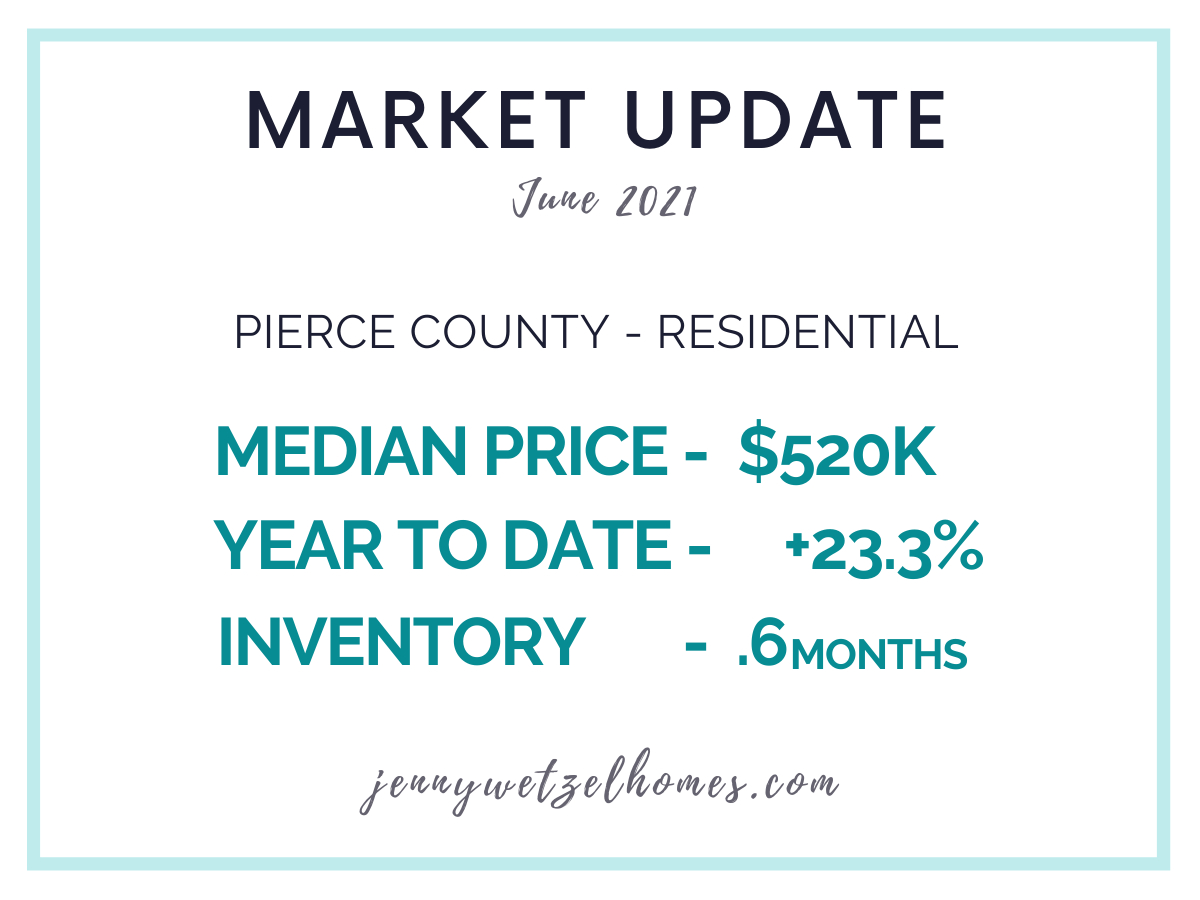 We are definitely feeling a shift in the market! The June 2021 Market Update numbers hint to a change, but it will be interesting to see what the July, August and September bring us. Across all counties, the same or slightly more inventory was available for home buyers. Overall, Thurston County saw the biggest leap in median price of homes sold from May to June. With what feels like a small shift to a more "balanced" market on our horizon, now more than ever, it's a great time to sell your home. 
JUNE 2021 SPECIFIC AREAS: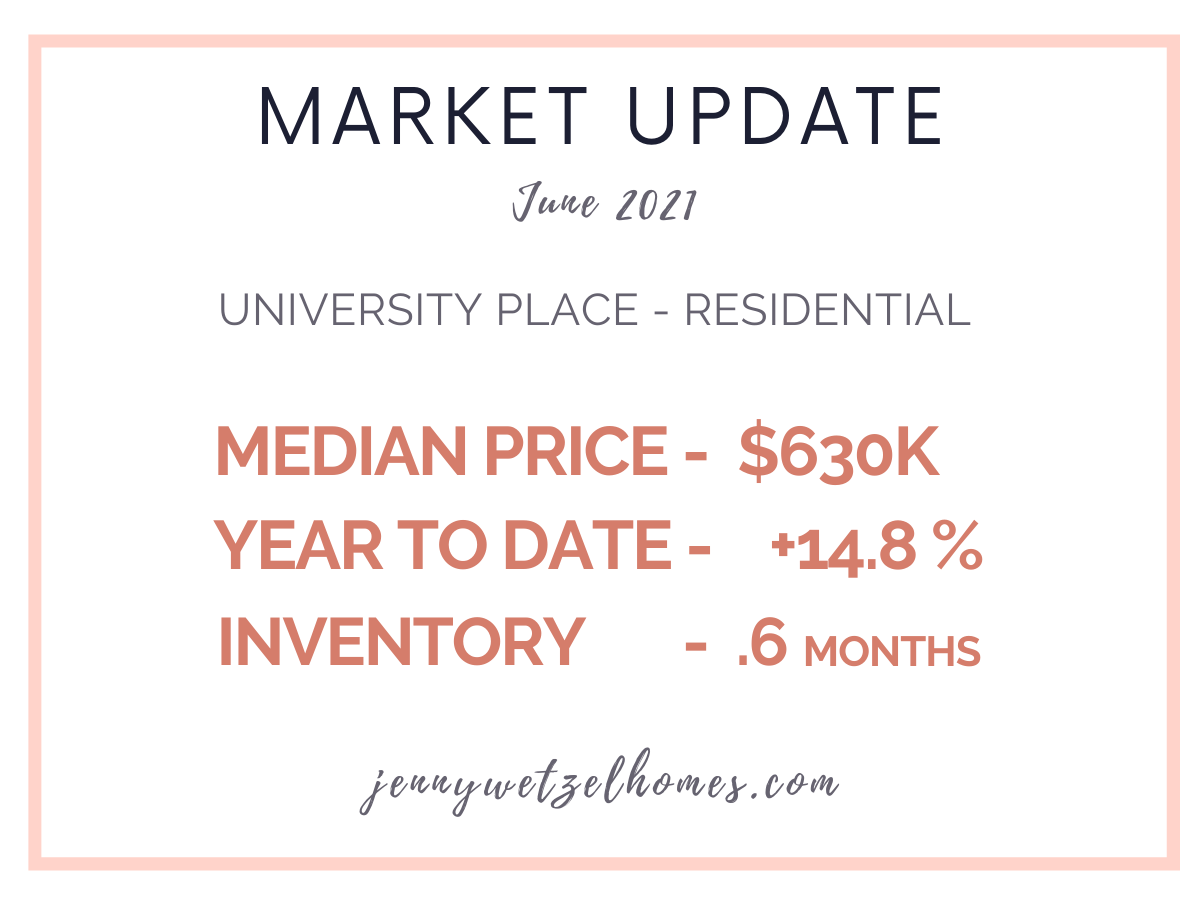 University Place had almost identical numbers from May to June. The biggest difference? The median price of homes sold was down $7K when compared to last month. Homes in UP have not increased year over year as much as other areas in the Tacoma region.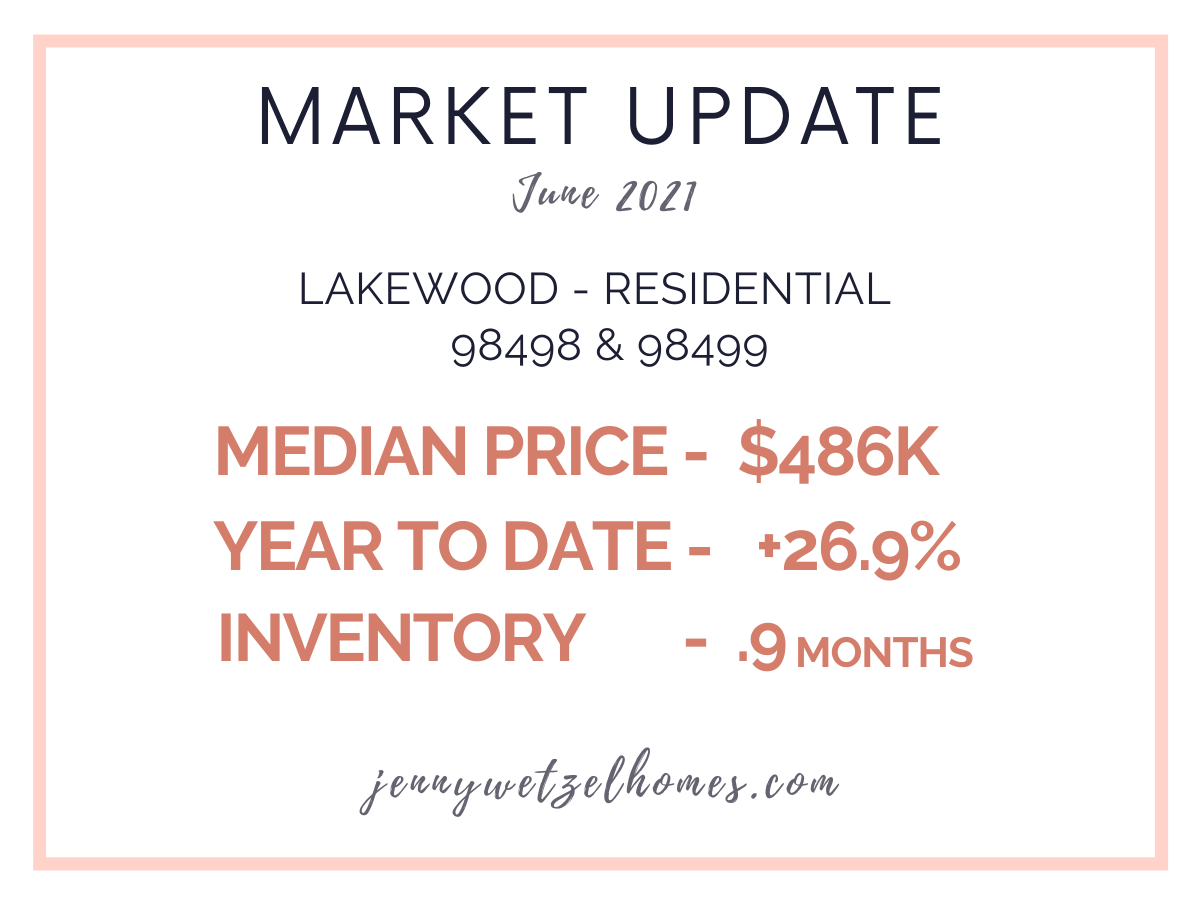 What used to be one of the more affordable areas in Tacoma is now pushing the $500K marker for the month of June. Lakewood was one of the few cities that saw a big uptick inventory this month. Last month, Lakewood's median price was at $419K.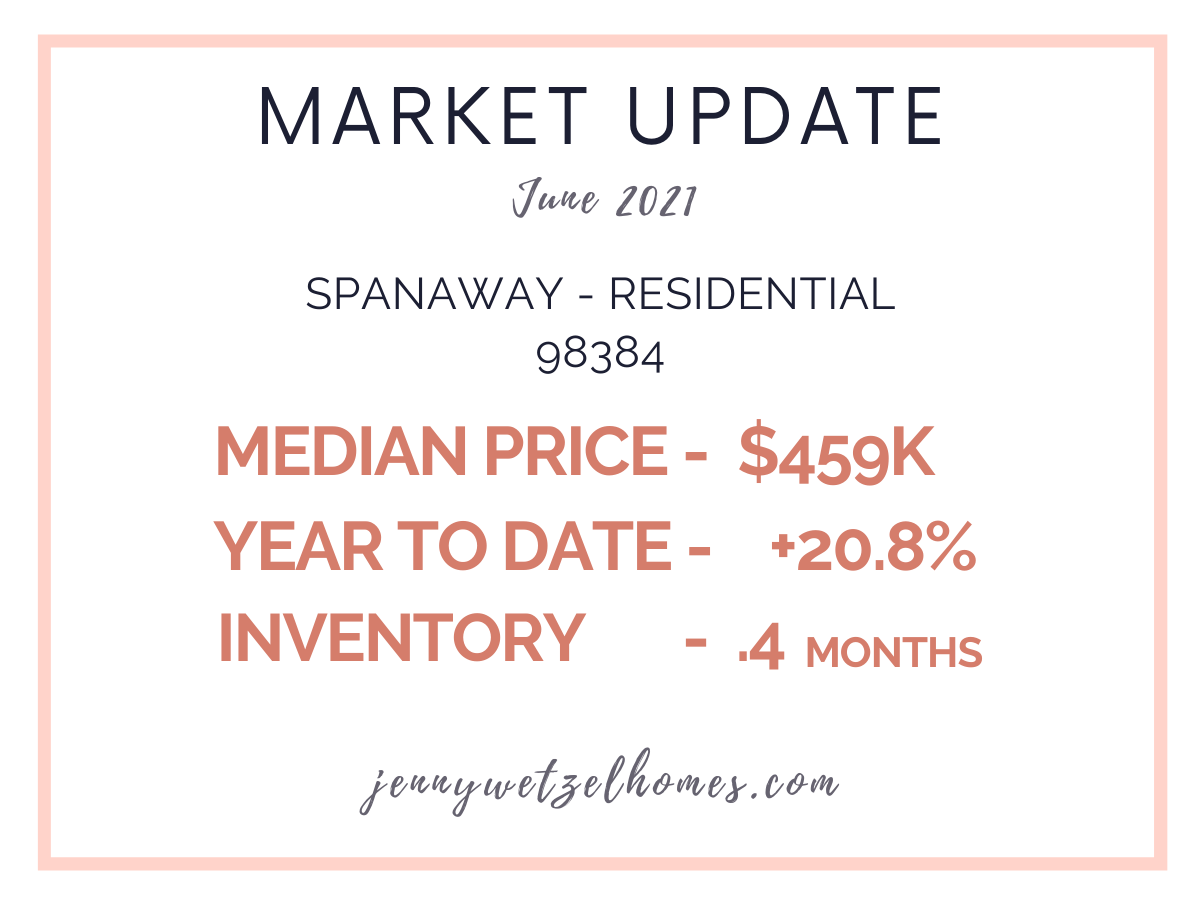 Much like Lakewood, homes in Spanaway continue to increase in price year over year faster than other zip codes that we cover. There was less than two weeks of new inventory in Spanaway for the month of June.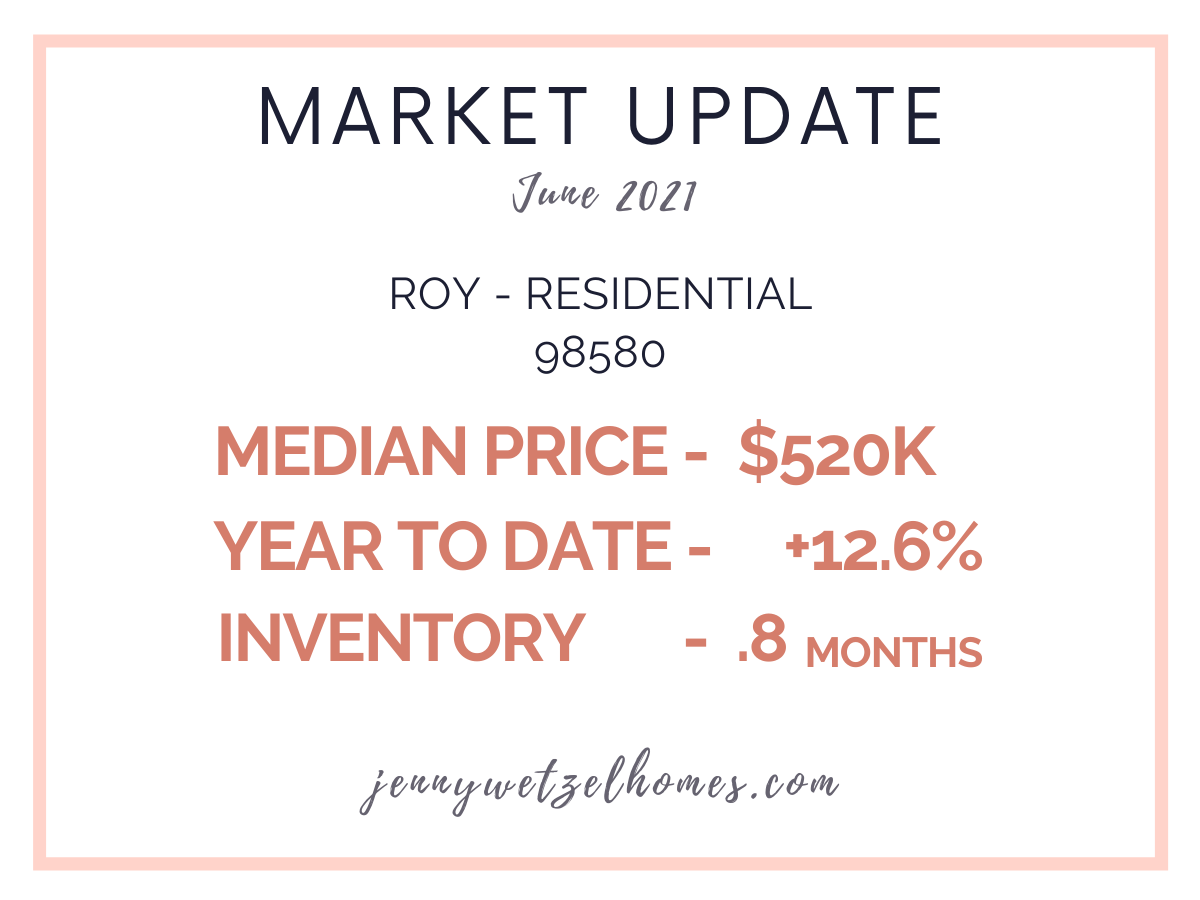 This month, Roy saw more inventory than in recent months overall. The numbers are similar to May, except the median price of a sold home increased by $45K.
Gig Harbor continues to have the highest year to date increase in home prices. In Gig Harbor North, homes prices have increased just over 40% when you compare the year over year stats.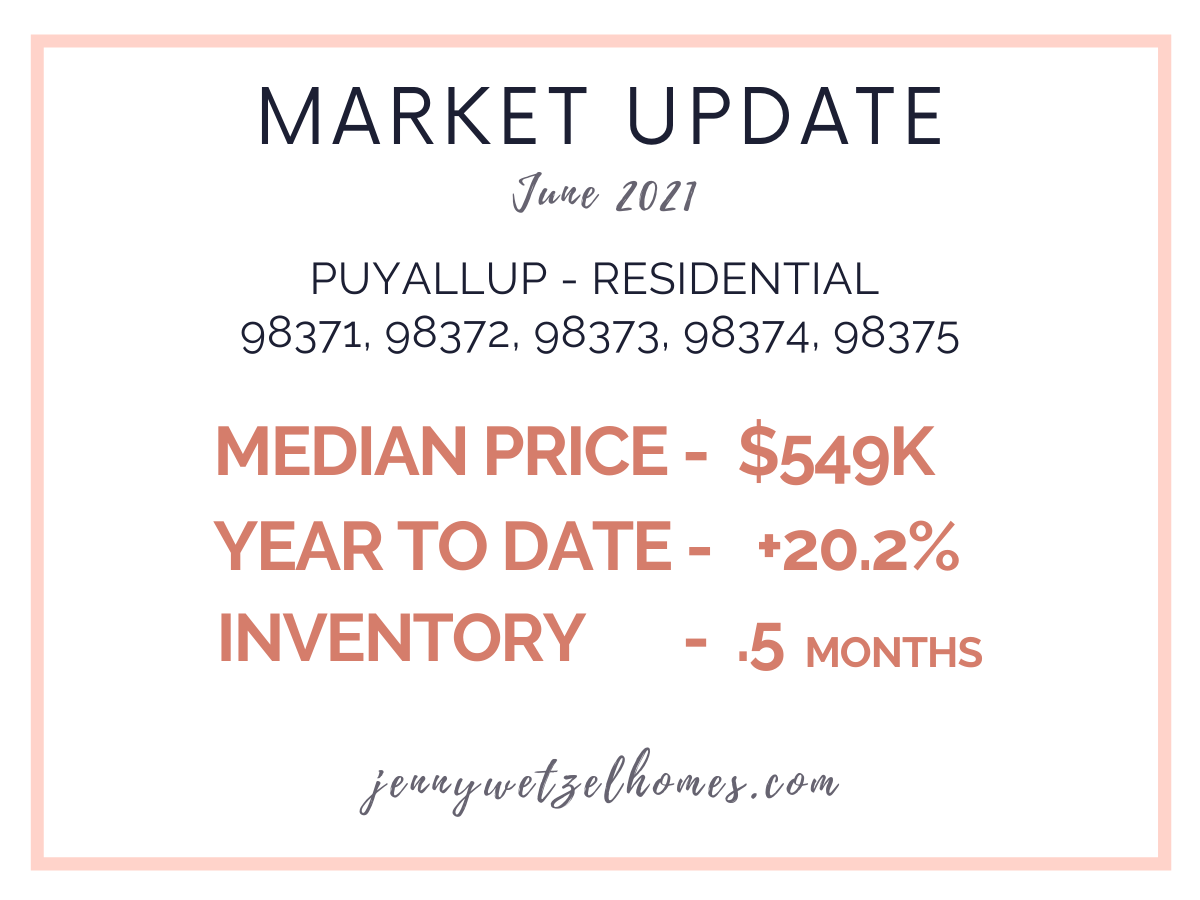 Puyallup home prices continue to rise but are still close to the same numbers as in May. The most affordable zip code in Puyallup is 98373; however, the median price for homes sold in month of June was $500K for that area.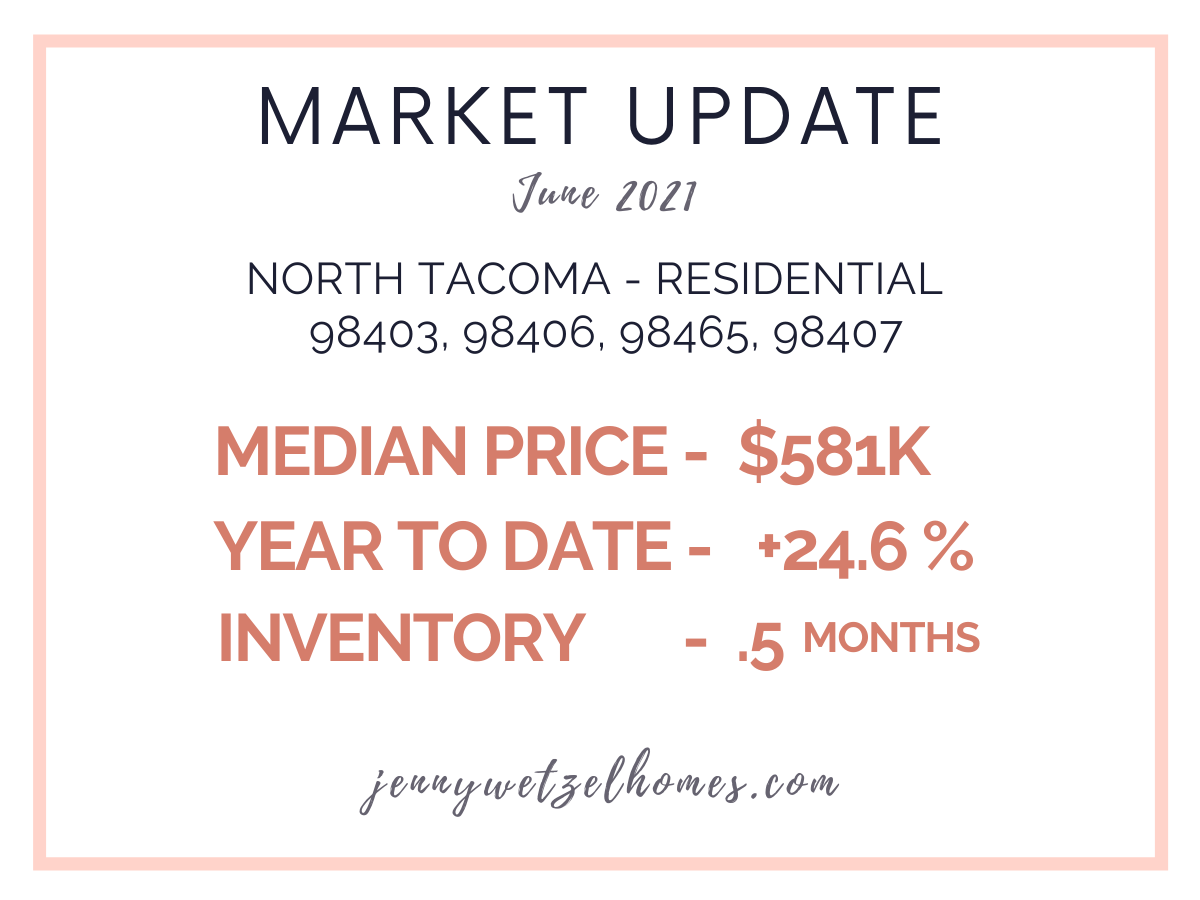 The median price in North Tacoma is down (surprisingly) from May. Last month the median price of homes sold was roughly $50K more than this months numbers. However, the year to date and available inventory was very similar.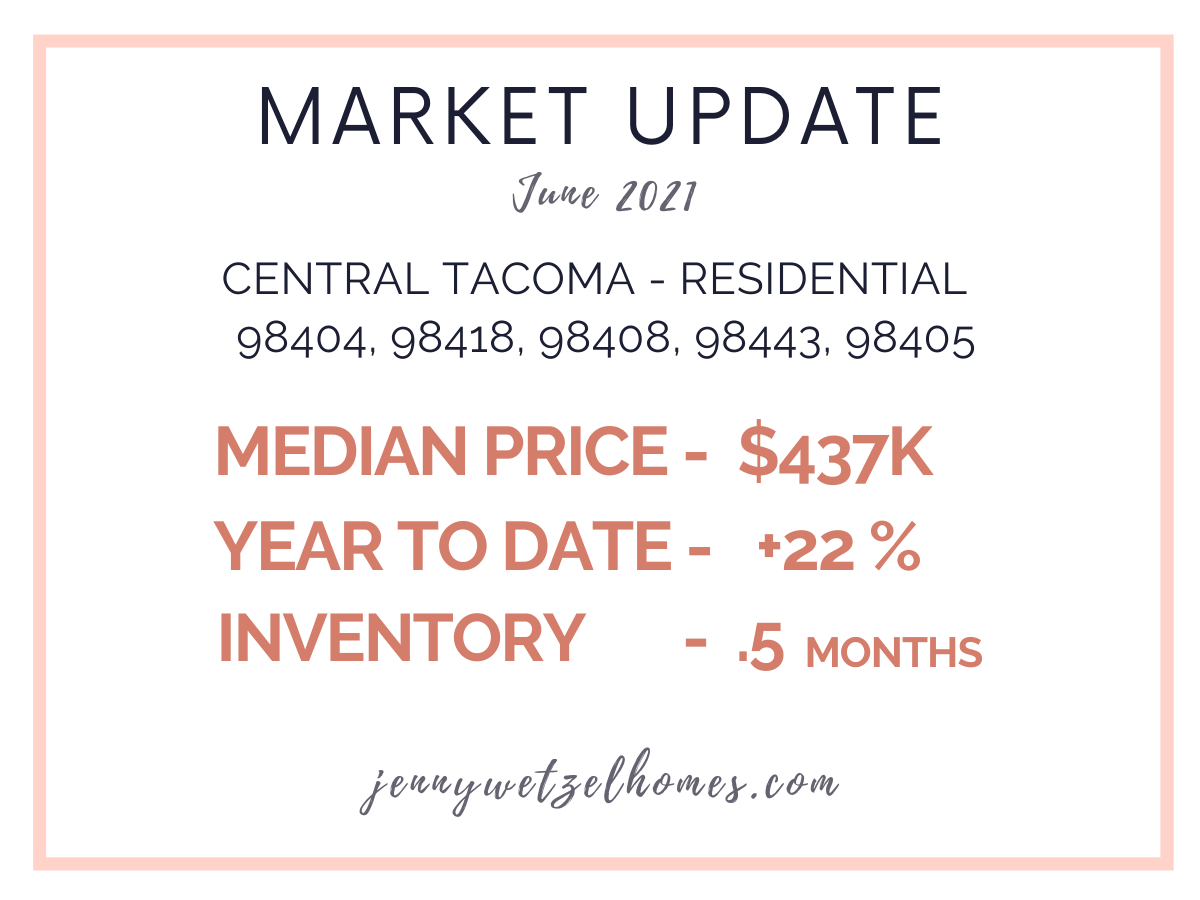 There has been a wide variety for median home prices across Central Tacoma this month. One zip code had a median price o $380K, while one zip code had a median price of $550K. The rest fell in the $400K range.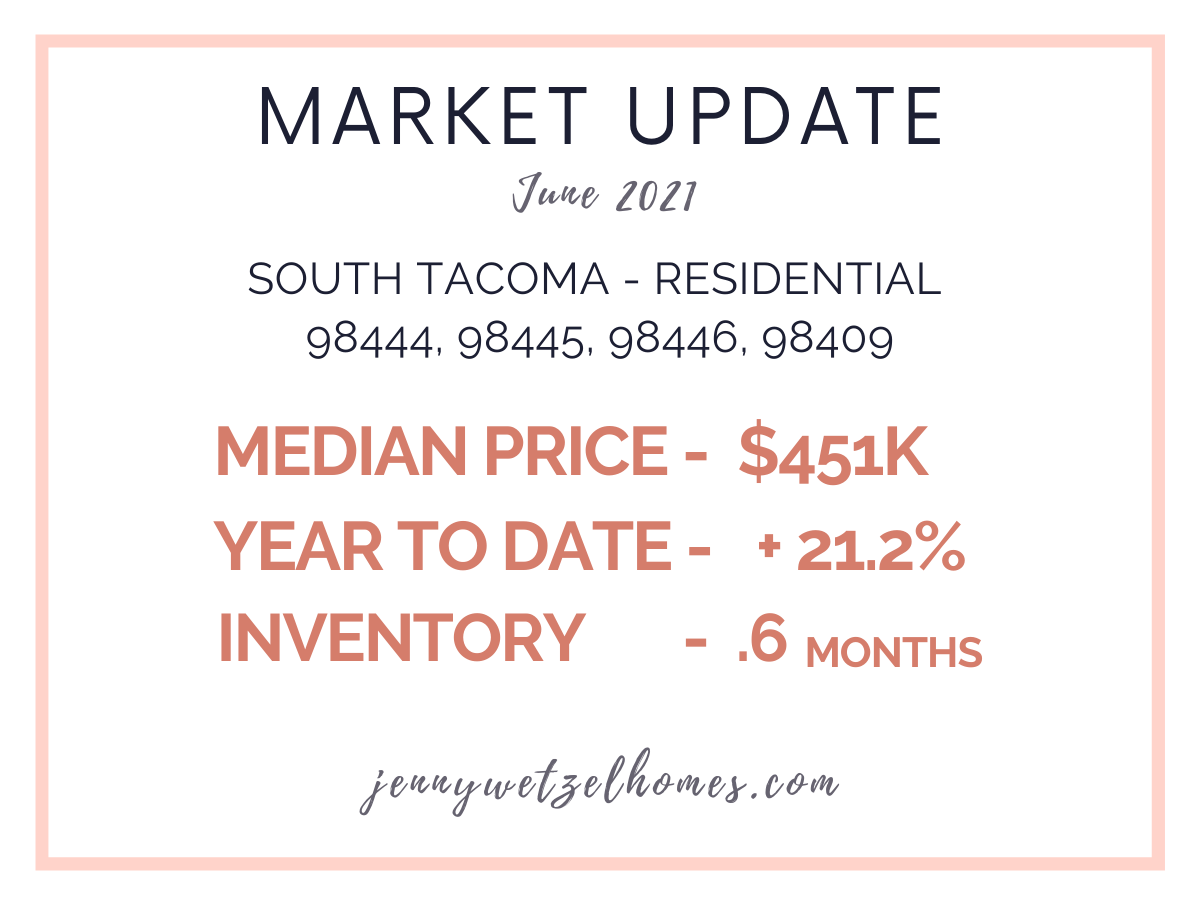 South Tacoma saw a $25K increase in the median price of homes sold this month. It wasn't too long ago when the median price was under $400K for this neighborhood, that is definitely not the case anymore. 
Are you interested in how this month compares to last month? Check out the May 2021 Market Update here!
If you are considering selling your home, feel free to reach out directly – Jenny@JennyWetzelHomes.com OR call/text (253) 381-9788.