If you've ever visited the Proctor District in Tacoma, WA you understand why it's one of the most desirable neighborhoods in the North End of Tacoma. The Proctor District is a charming community, conveniently located in the heart of North Tacoma. It's minutes from Old Town (one of Tacoma's oldest communities that abuts the Puget Sound), Point Ruston, 6th Ave (one of the larger business districts), the West End and University of Puget Sound. You certainly CAN have it all here in the Proctor District of Tacoma!
WHAT IS IT LIKE TO LIVE IN PROCTOR DISTRICT, TACOMA?
The streets are lined with a wide variety of local restaurants, coffee shops, boutiques and bustling businesses. Additionally, Proctor is home to many local grocery stories, eateries and pubs. The Metropolitan Market (buy all your fancy cheeses here!), Cactus (hip Mexican/American style cocktail bar, but family friendly and so darn cute!), and Browne Family Vineyard tasting room. On Saturday mornings, you'll find the streets blocked off for the Proctor Farmers Market. There is a small-town feel with the conveniences of living in the city. The walkability in this neighborhood is a very desirable aspect of living in Proctor.
WHAT IS THERE TO DO IN PROCTOR DISTRICT?
Go plant shopping! Fernseed is one of the cutest plant shops around town. Not only do they sell succulents and greenery with a modern vibe, most of their plants and pottery are locally sourced. The owner is passionate about supporting local artist and business so that's what she makes available to shoppers; locally sourced pots and plants. It feels good to shop here.
 So if you have a green thumb (or want to learn how to not kill indoor plants!), you'll love Fernseed.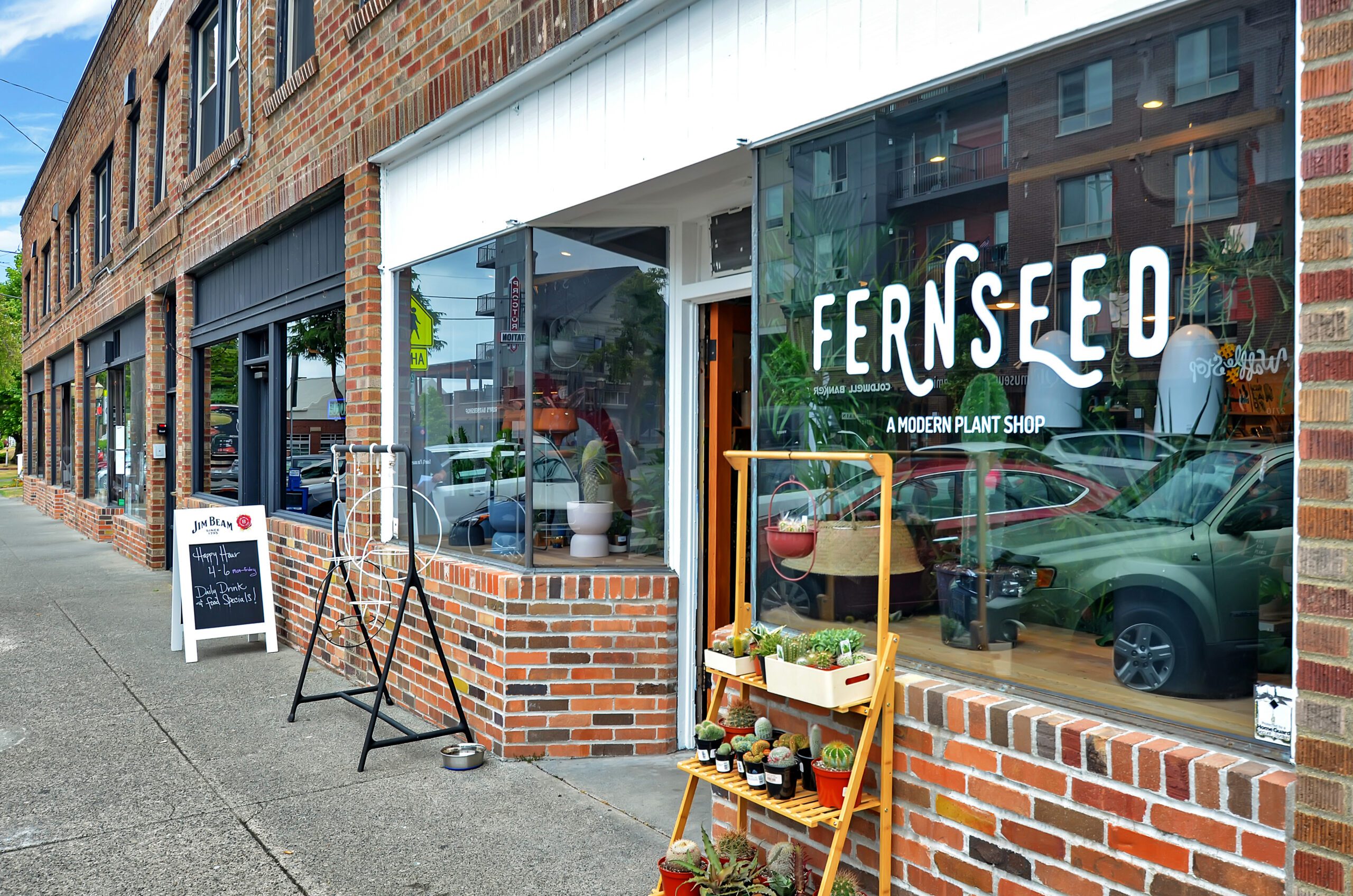 Cactus is a go-to place for brunch, happy hour with friends or for a tasty dinner. The spicy margarita and signature Chop Chop salad never disappoint! Cross the street to the Metropolitan Market and pick up "The Cookie" for dessert. 😉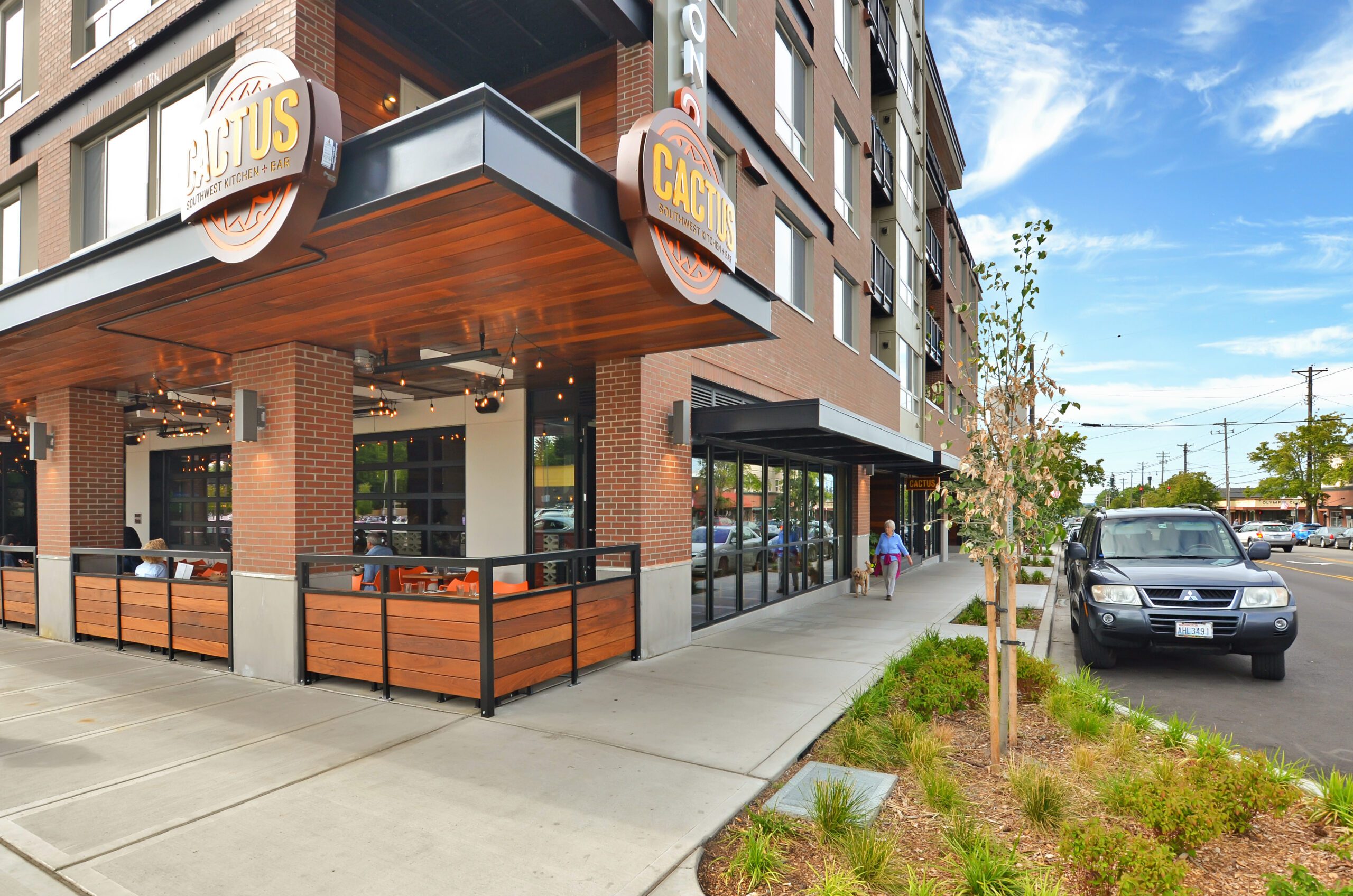 Compass Rose (pictured below) is a local shop that provides everything from home decor, stationary, jewelry, high-end cookware, candles and accessories. In short, it's the best place to pick a gift or to find something beautiful for yourself.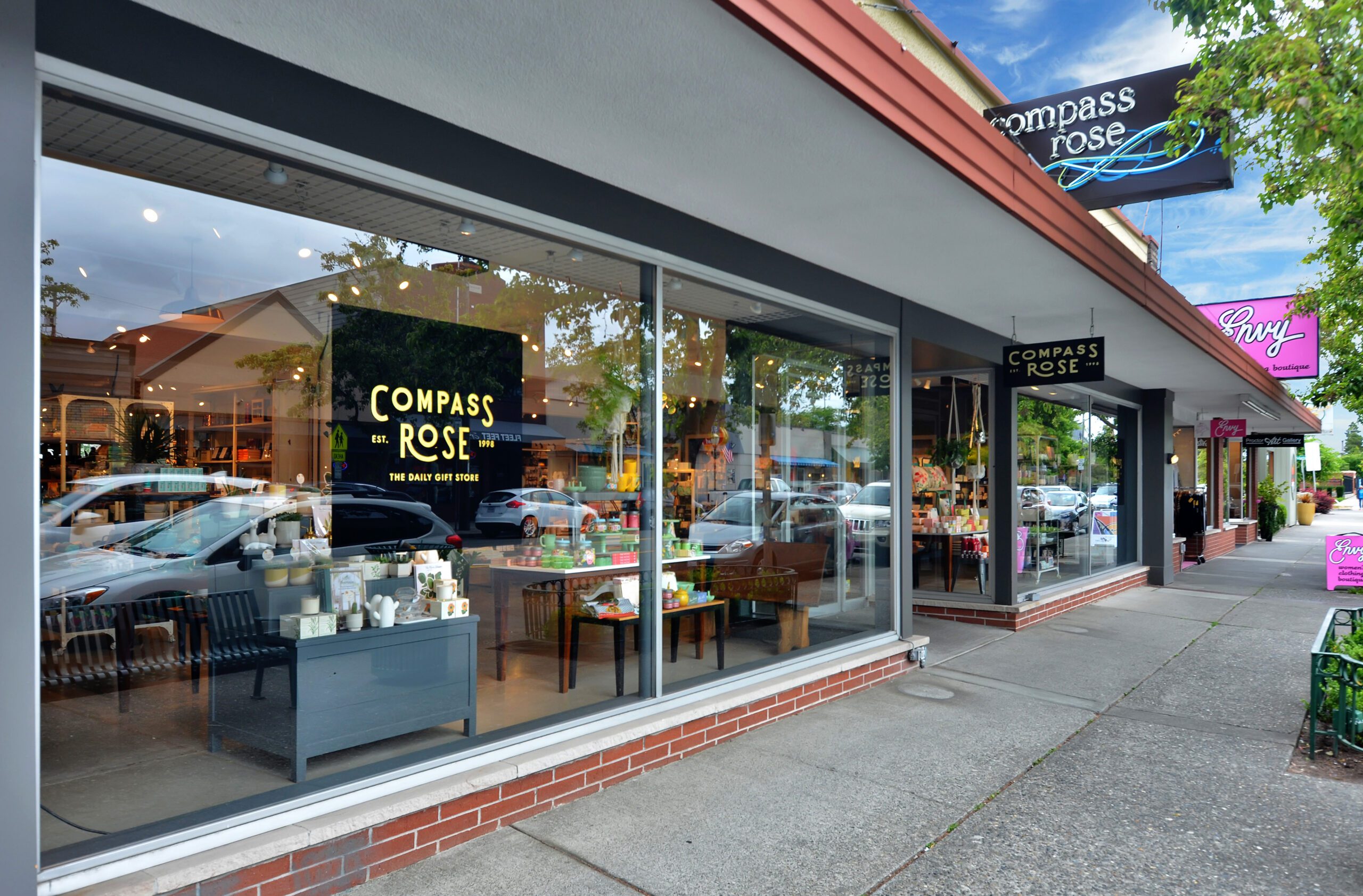 There's something for everyone, including homes! You'll find everything from historic homes to newer construction. Take a walk down N 21st Street and you'll see many Craftsman homes next door to Cape Cod homes and 100+ year old Victorian's built next to classic Tudors. The Proctor District housing market has been hot much like all of Tacoma. If you are considering buying or selling your home in Proctor, hire a local Realtor who not only knows Tacoma Real Estate Market at large, but the intricacies of our beloved Proctor District. 
The average price for a home is Proctor is $673,610 (May 2022). 
In the Greater Tacoma region, there are only a few places that are similar in terms of access to local businesses, small-town feel and walkability.  They are, downtown Gig Harbor and Ruston in Tacoma. 
HOMES IN PROCTOR DISTRICT, TACOMA
Here are just a few homes in the Proctor District of Tacoma, enjoy! 😊
Renovated Proctor Home with Shop
Palm Springs in Proctor District – The majority of our homes in Proctor Tacoma are older and built between 1900 – 1940. Craftsman, Tudor and Cottage style home are most prevalent. To find a modern home is really unique, which is why this one sold for so much more than the listed price!
Story of Homeownership. Buying in Proctor District – Tacoma, WA
Perfectly Posh 4 bedroom HOME in Proctor District Tacoma WA
Craftsman Home in Proctor with Views – SOLD
The average Single-Family Residential price in Downtown Gig Harbor is $849,549 and in Ruston is $792,048 year to date.
CALL/TEXT Realtor Jenny Wetzel at 253-381-9788 for more information.
View this post on Instagram